Hello CubeCrafters!
It's time for another game duel.
SkyWars Duels!
Continuing with the game duels releases. Last week you saw
BlockWars CTF
duels get released, and it's time for our 2nd biggest game to get the duels love!
You can find SkyWars Duels on Java within the SkyWars NPC, or within the Battle Arena NPC under "Duels" then "Game Duels". On our Bedrock network, you can find it in the SkyWars lobby as a new NPC, or in the Battle Arena lobby under "Game Duels". SkyWars Duels are for 1v1 games.
There are 5 SkyWars duels maps available rather than the usual 3
.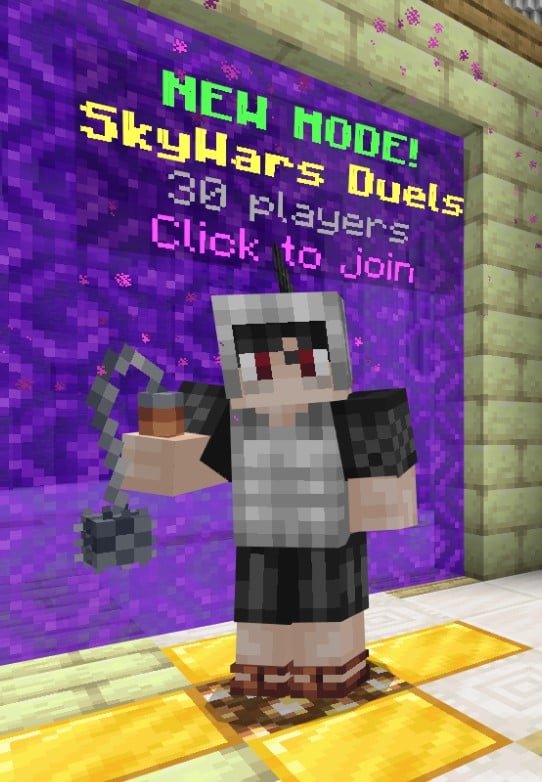 SkyWars Duels Bedrock NPC
Maze
This map is a-mazeing
​