Hello CubeCrafters!
Whilst we're still working very hard on our
Party Event & 1.19 Update
, we still want to bring you guys some seasonal feels! - Our Winter event is now live on our Java & Bedrock networks. Read below to learn more!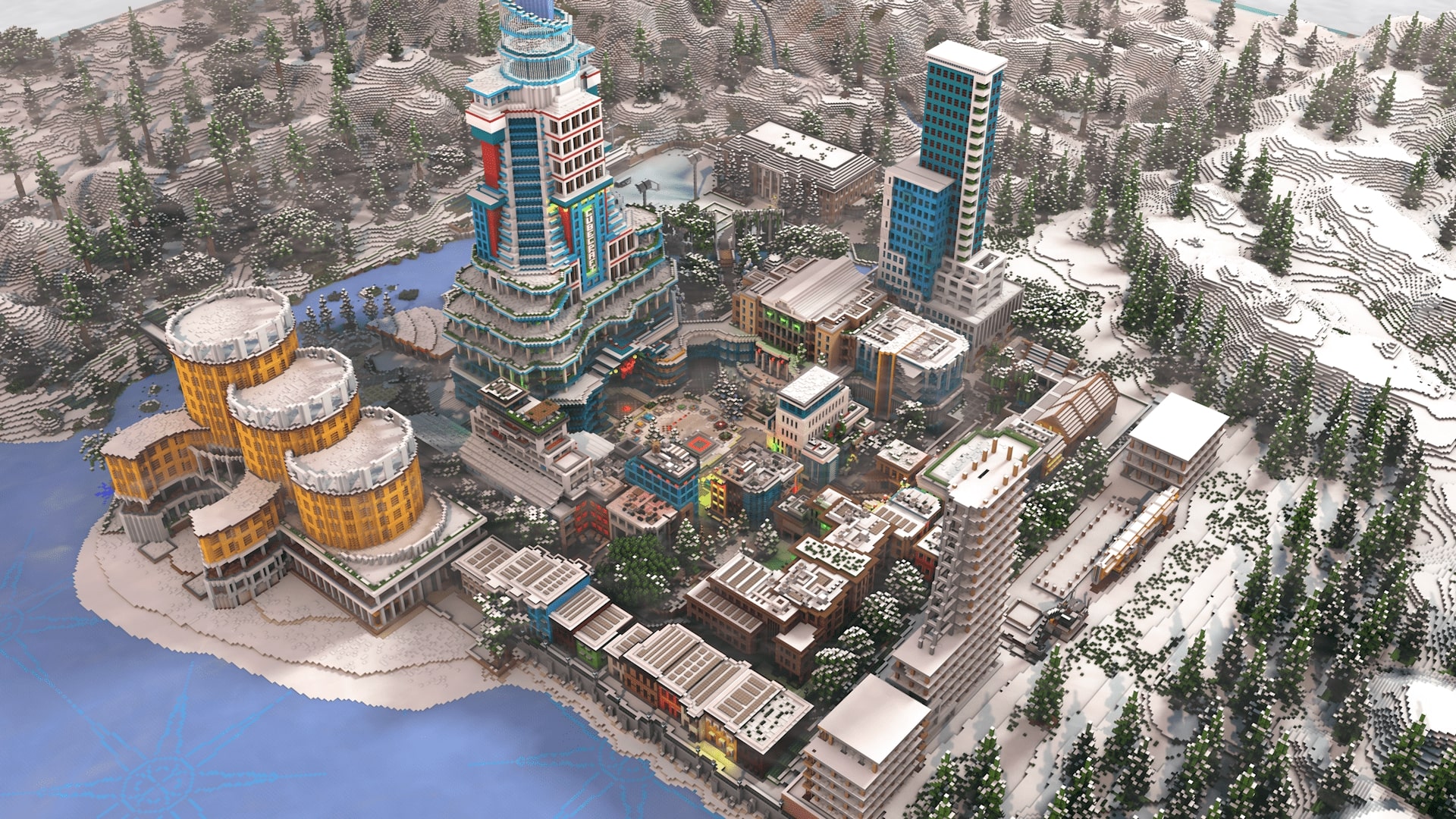 Winter Hub 2022
​
Snowman Survival Returns!
We're bringing back this Winter classic after high demand. Currently available on our
Java & Bedrock
networks. Will you be able to survive the Snowman?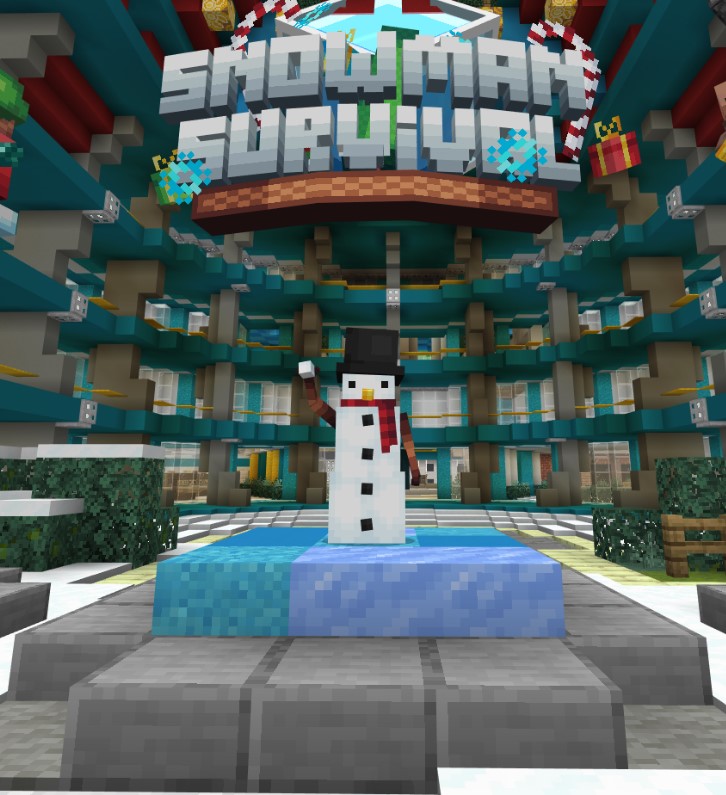 Snowman Survival NPC in main hub - Bedrock
​
As a Snowman, you have to throw your snowball. Left or right-clicking gives you a quick throw, with a predefined amount of force. If your throw hits a survivor, they will be converted into a snowman. HOWEVER as a Snowman you only get ONE snowball, so use it wisely! If you miss, you'll have to run and fetch the Snowball by walking over it, or wait 5 seconds and it will come back to you automatically.
Snowman throwing their snowball.
​
When playing as a survivor, after 30 seconds of being released, you will notice there are powerups scattered around the arena which help you run, leap and teleport away from the Snowmen. Some powerups also allow Survivors to stun and gravity explodes the Snowmen, as well as trick them with decoy survivors.
Survivor collecting powerups.
​
The Starting Snowman has the ability to track players with a compass. If the Snowmen don't convert all the Survivors before the timer ends, they will explode and lose!
If you're wondering how stats work in Snowman Survival, that's simple! You collect Medals. At the end of the game, both of the Snowmen and Survivors can earn "Snowman Survival Medals". You'll get medals for the following actions:
- Every 30 seconds you are alive as a Survivor
- Converting a Survivor into a Snowman as a Snowman
- Stunning a Snowman as a Survivor
- Staying alive as a Survivor the whole game
Winter Maps!
What's a seasonal event without some seasonal maps? - We've added back some of our Winter maps, including some classics and favourites!
Yuki - Team EggWars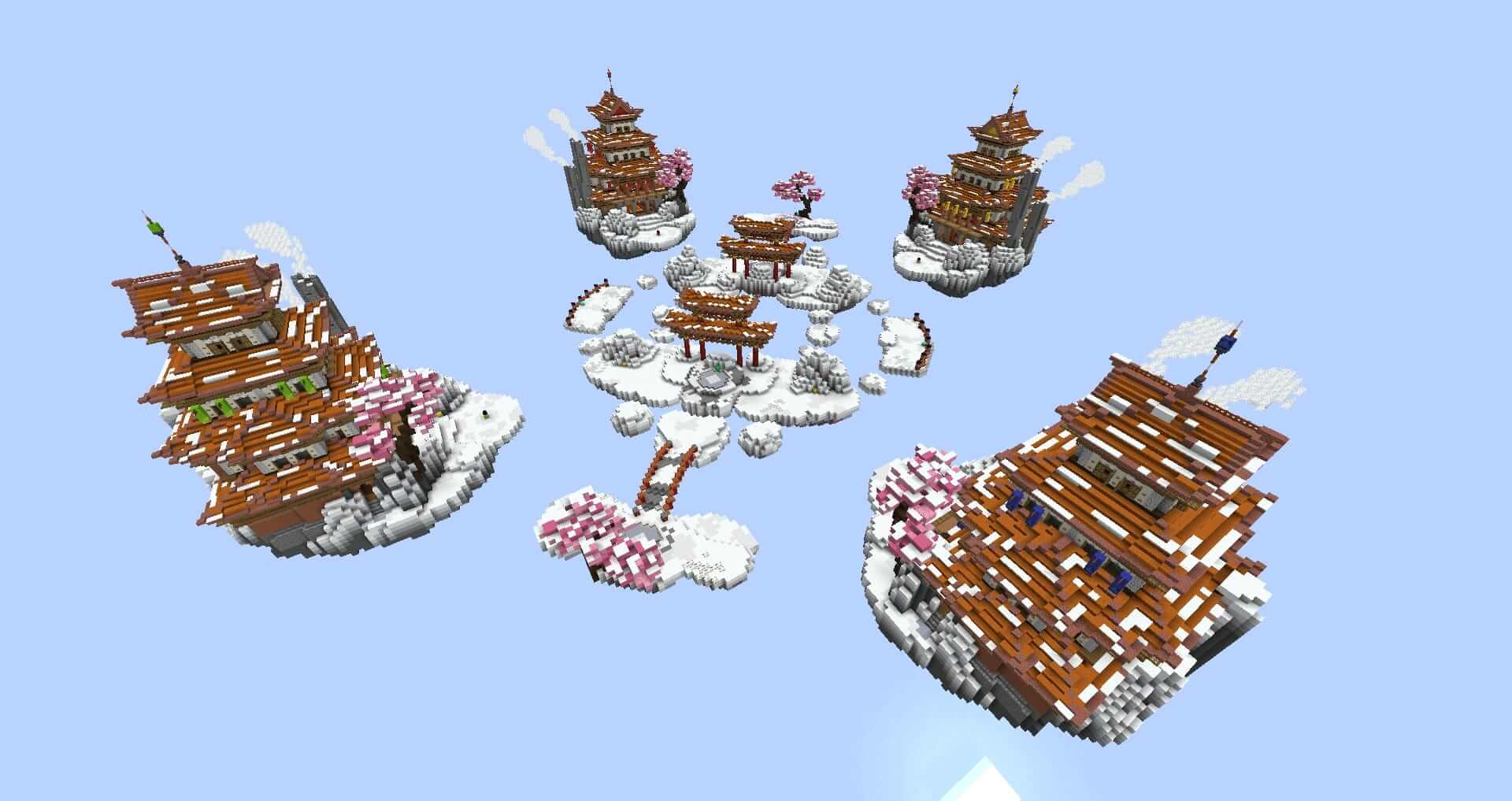 Cyber Snow - Team EggWars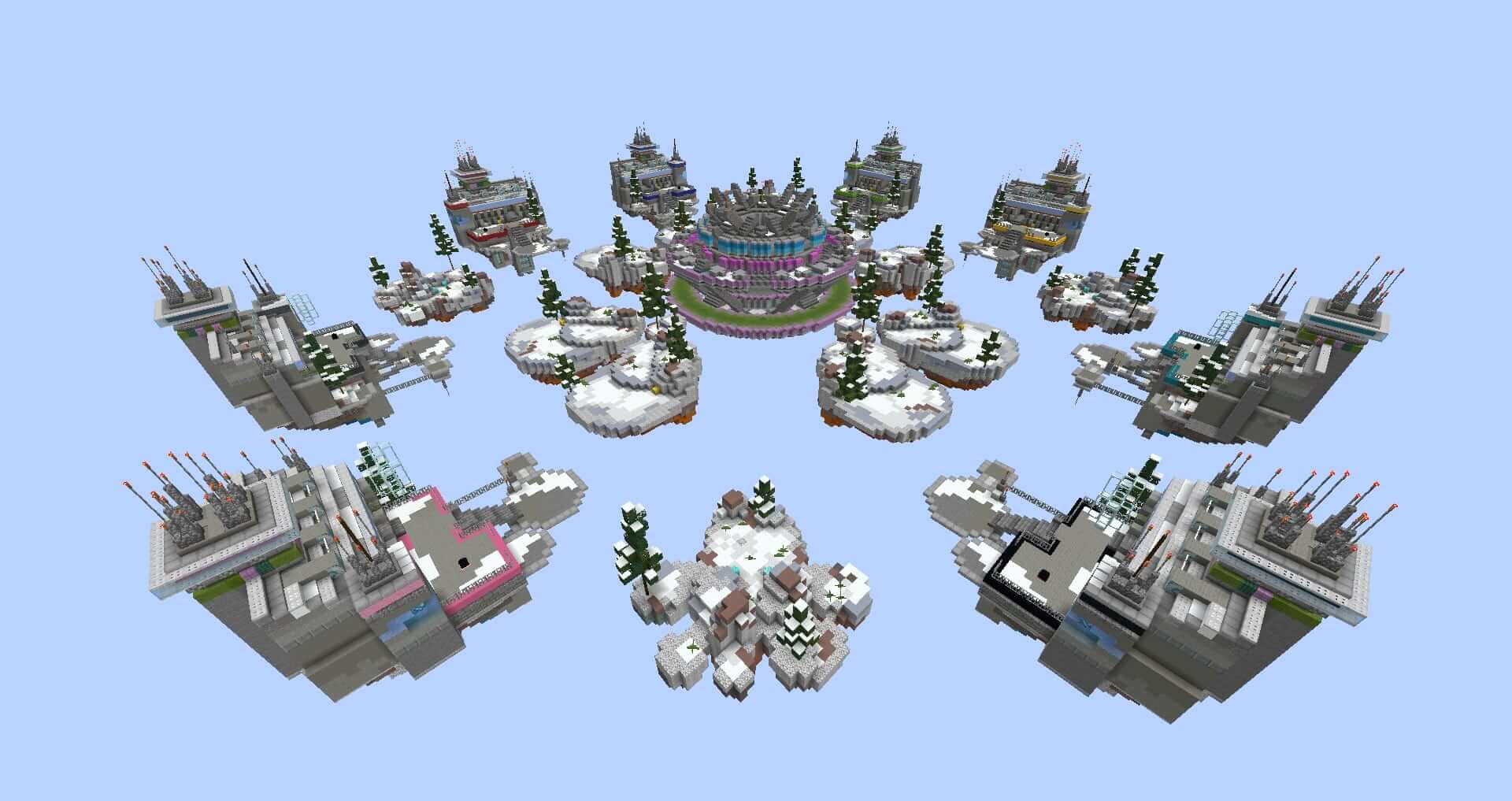 Fireplace - Team EggWars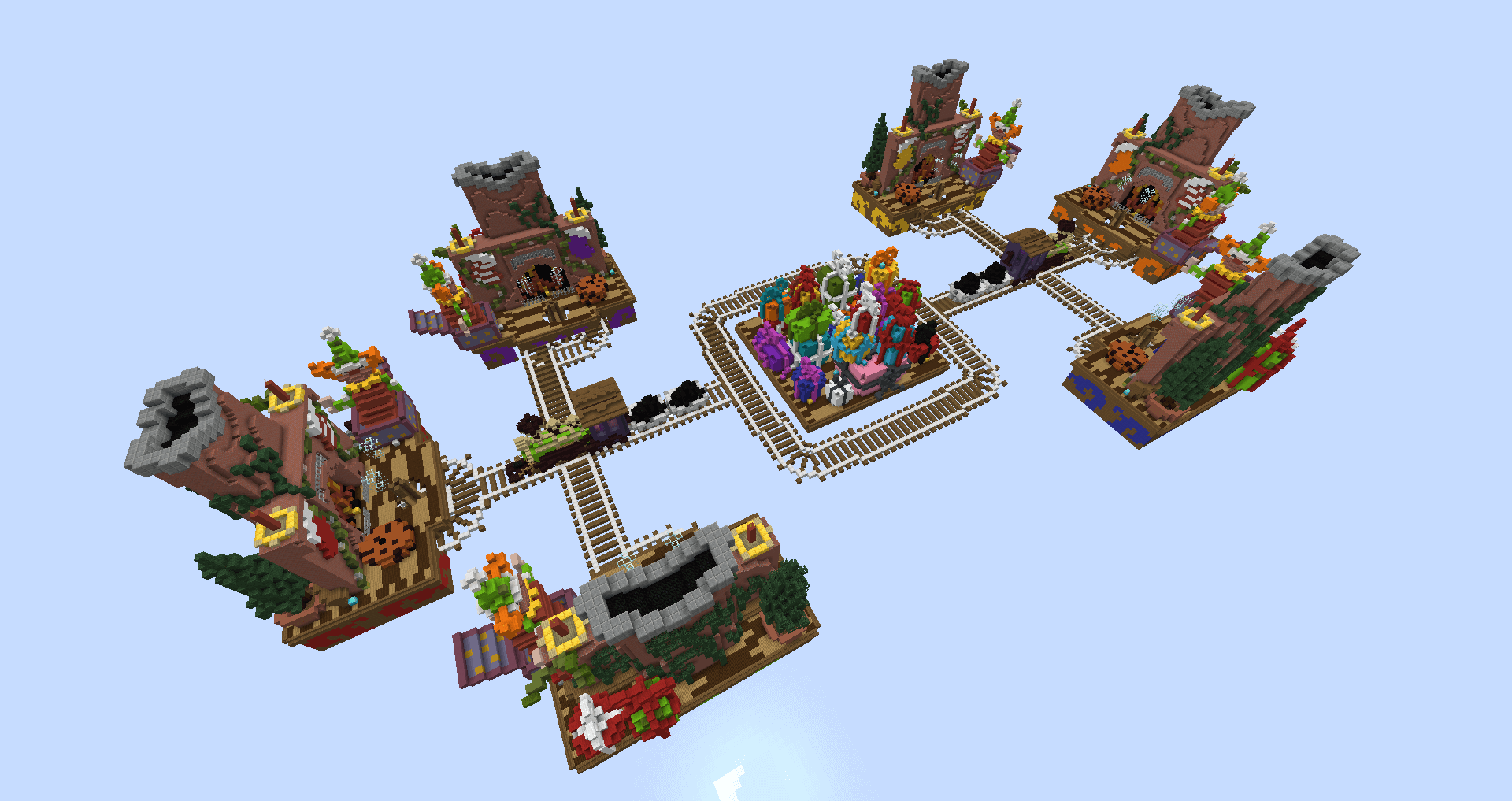 Gifts - Solo SkyWars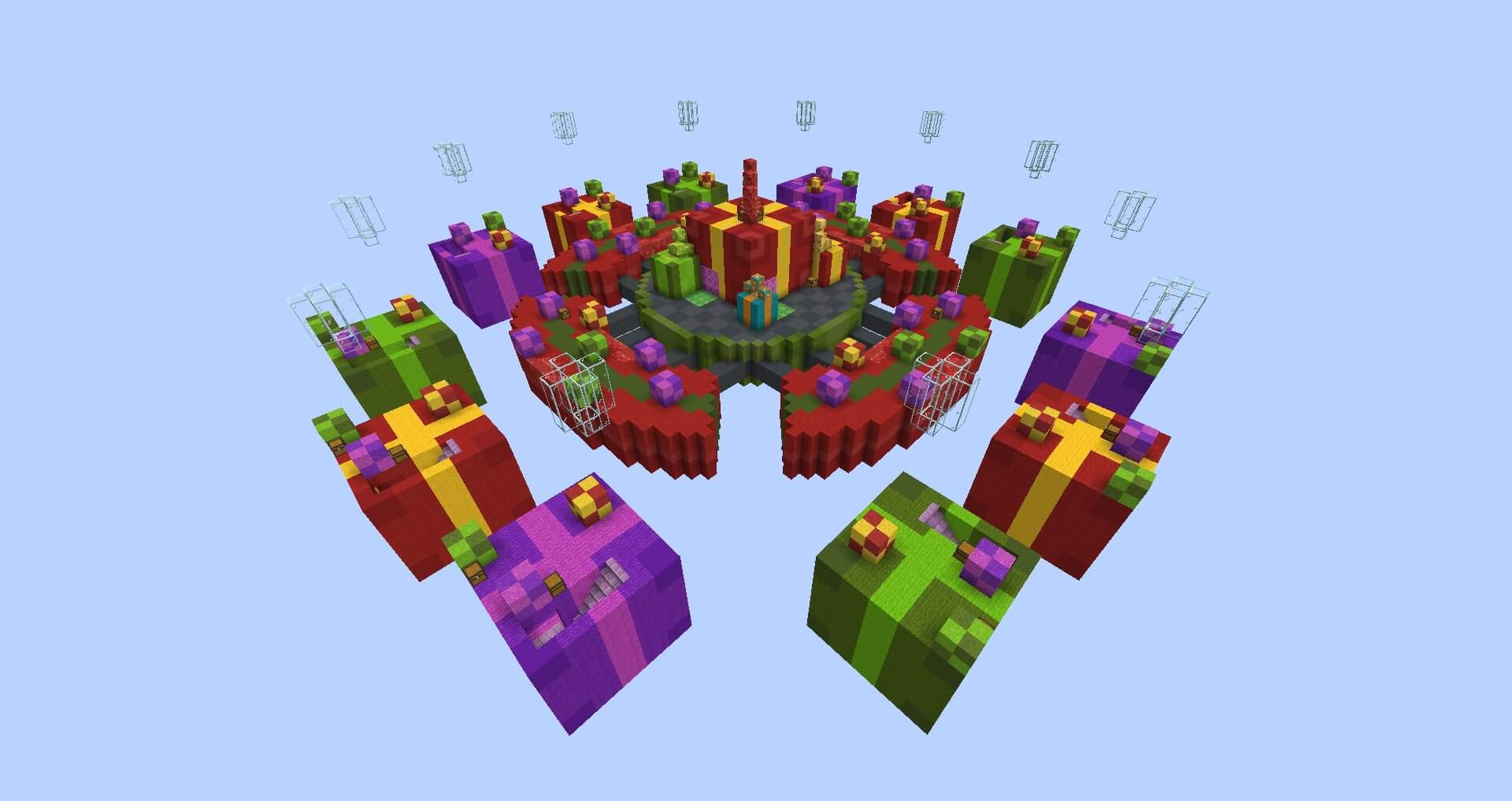 Snowflake - Solo SkyWars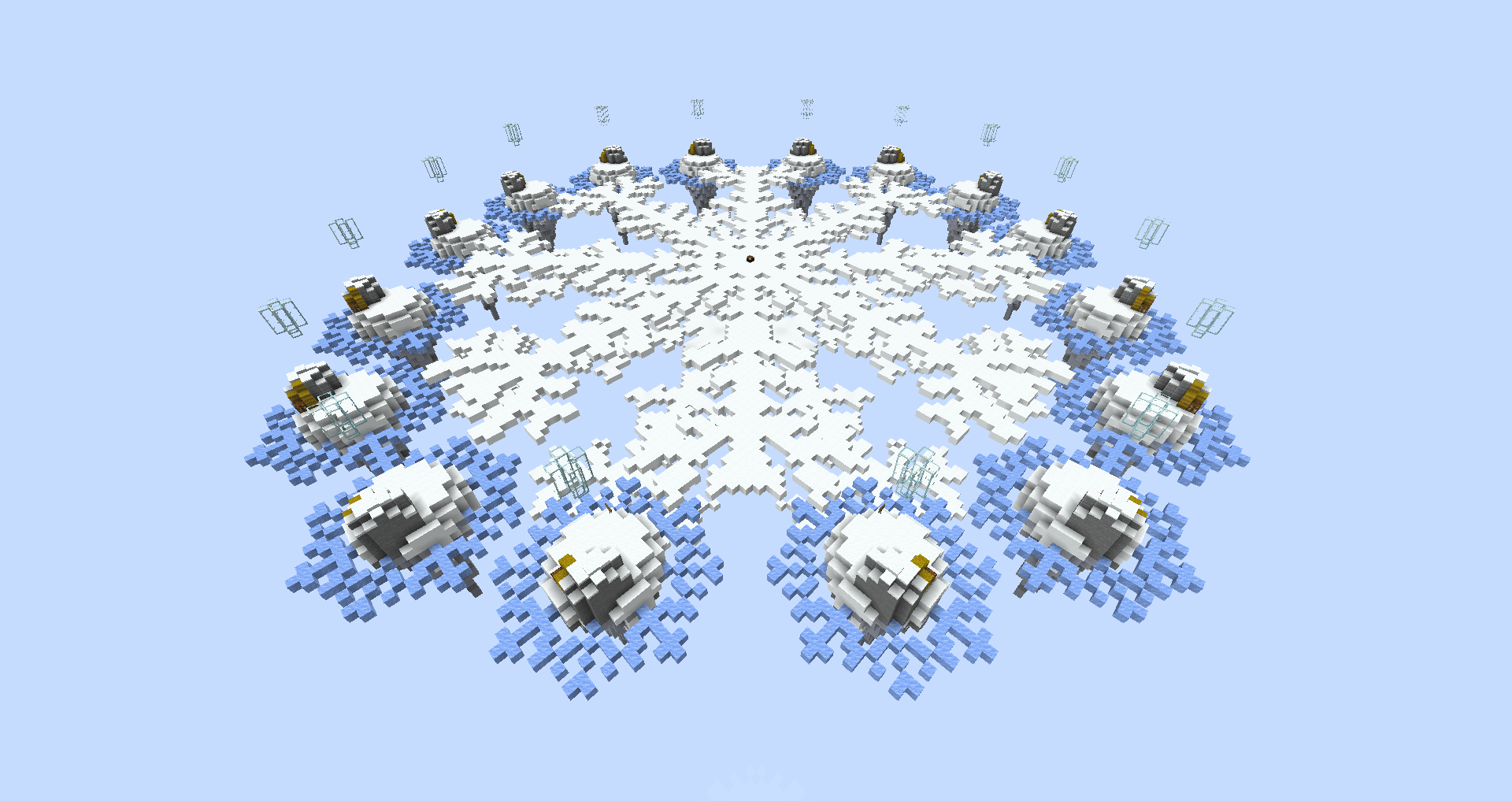 Snowmen - Solo SkyWars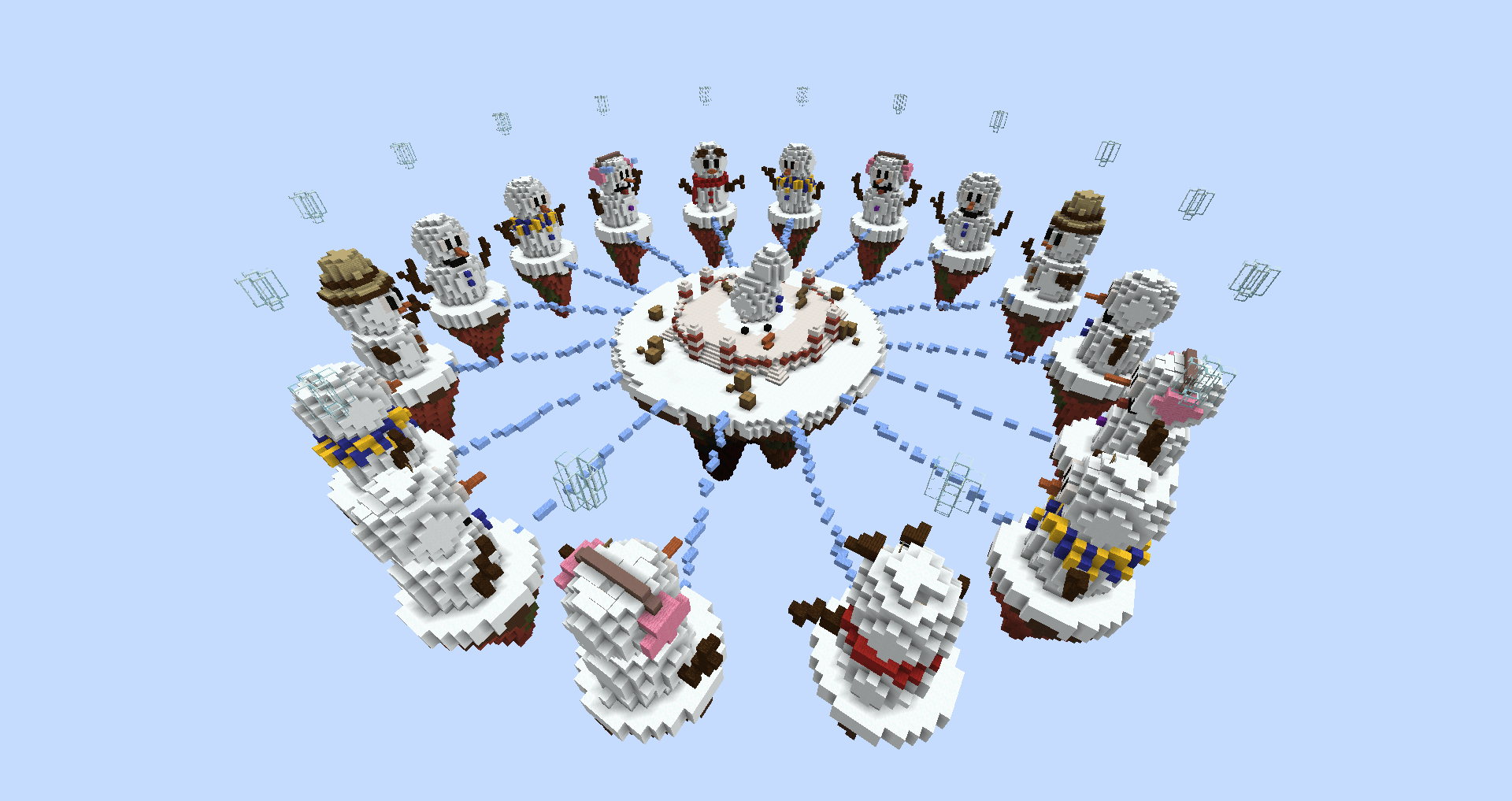 Snowglobe - Solo Lucky Islands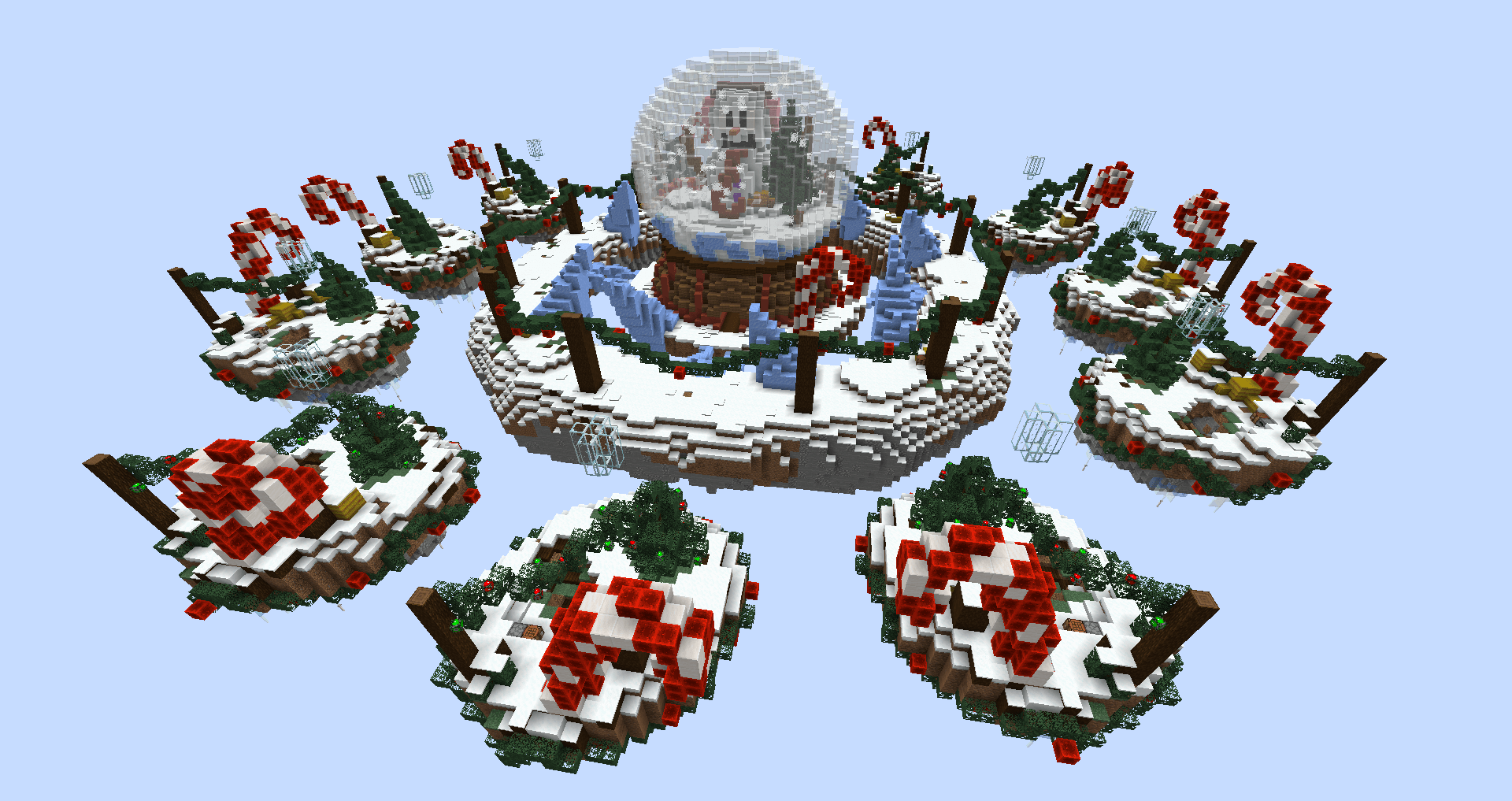 Icy - Solo EggWars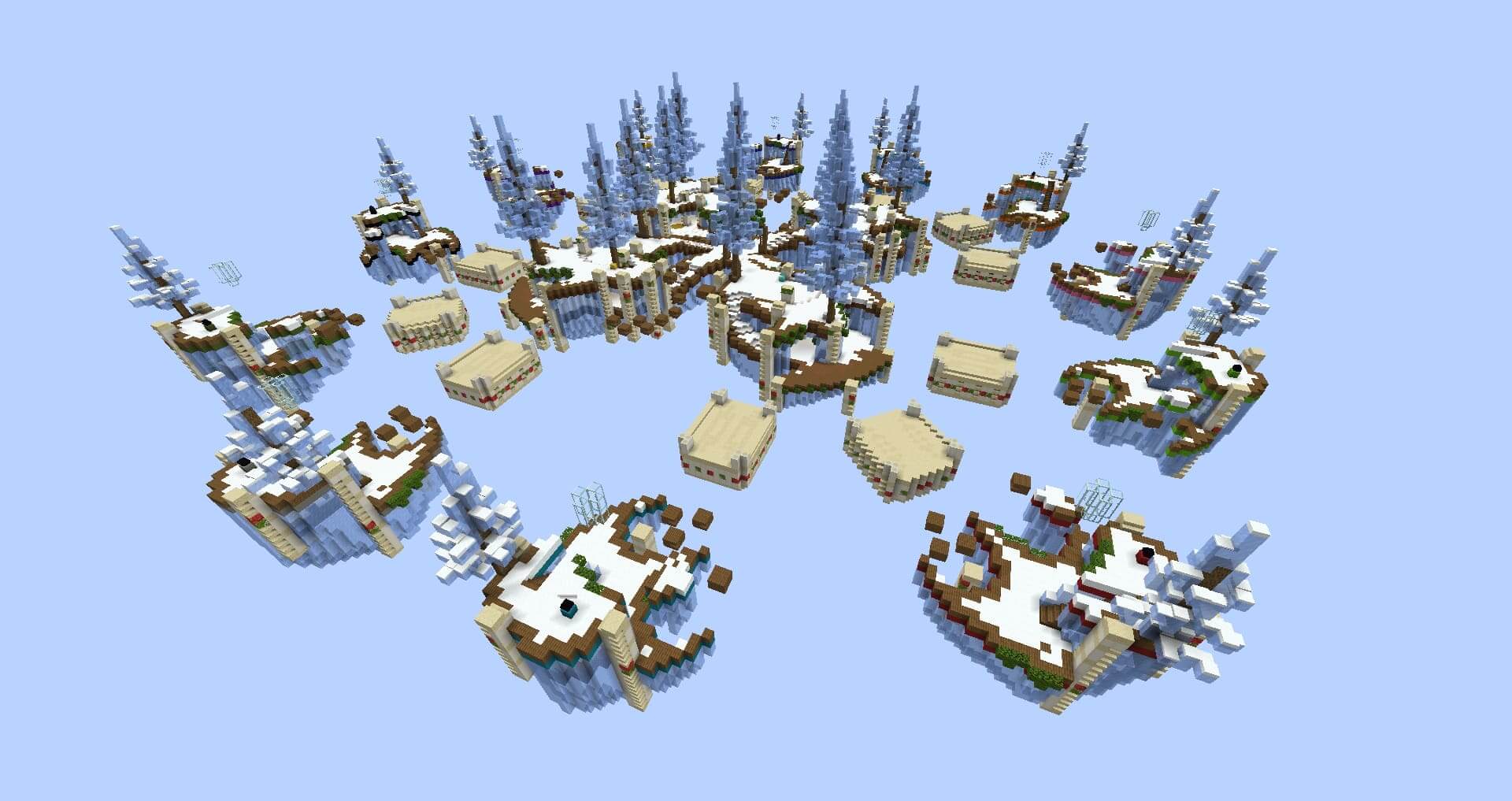 Cyber Snow - EggWars Teams of 2
Fireplace - EggWars Teams of 2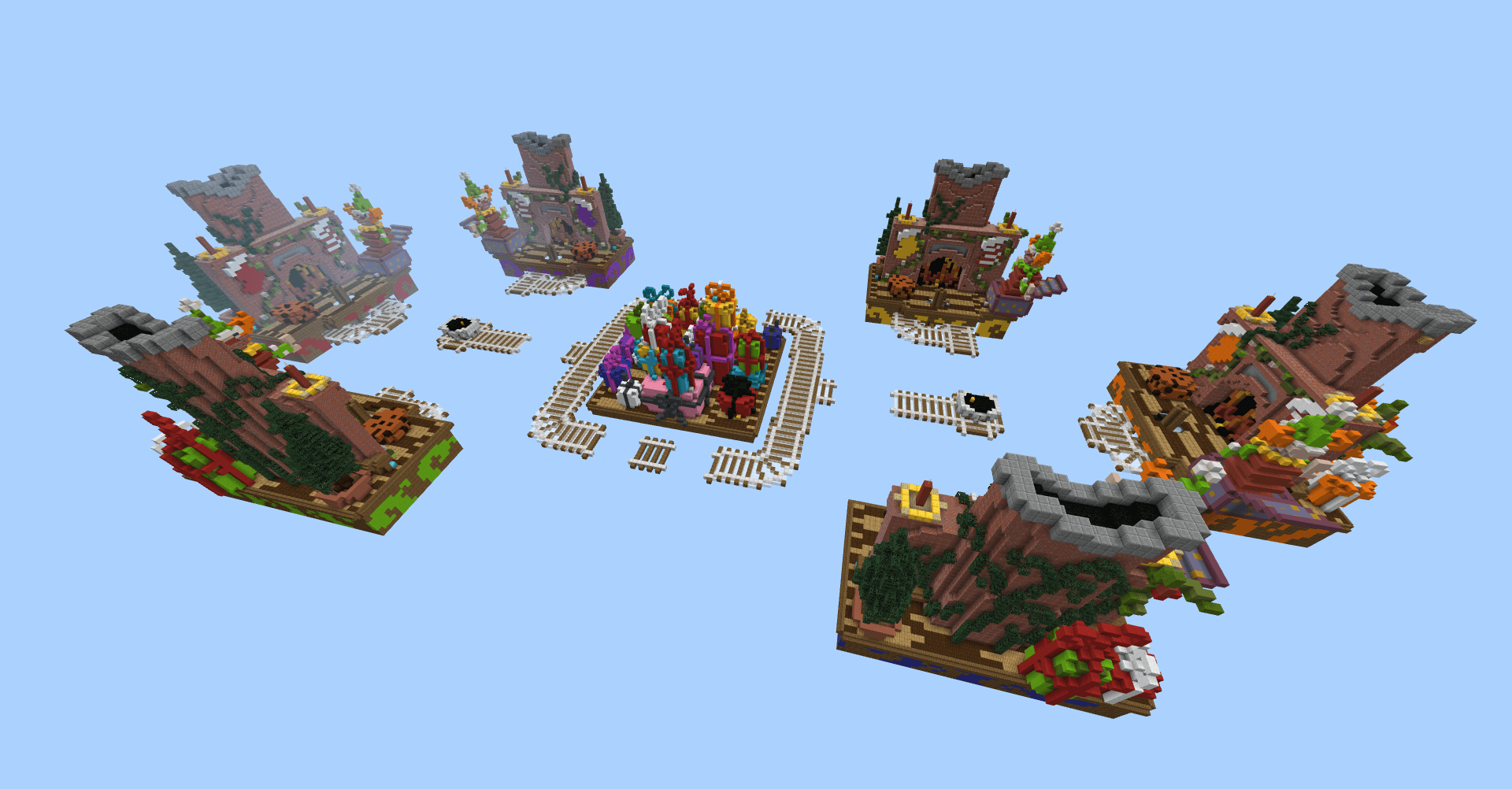 Yuki - EggWars Teams of 4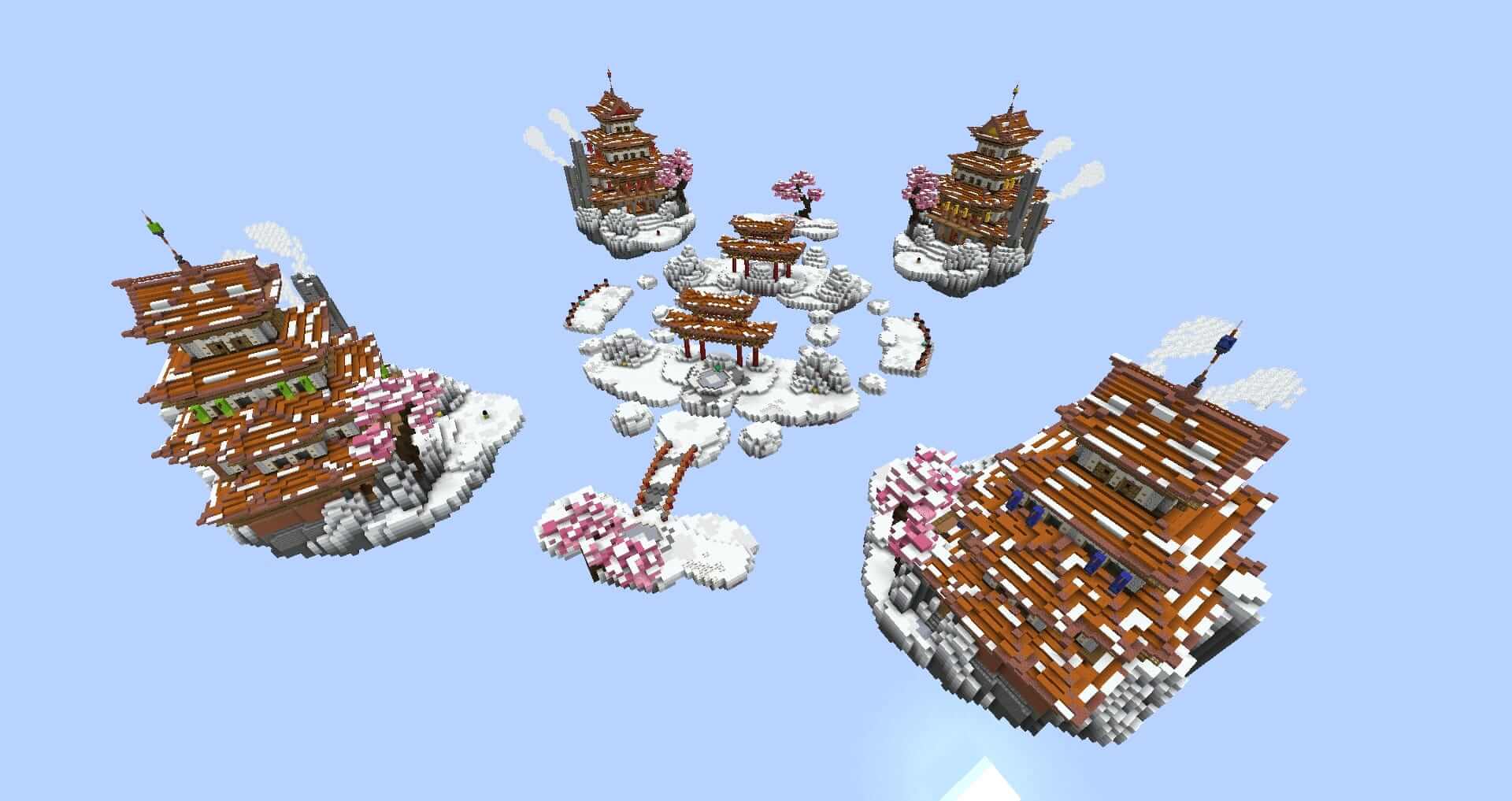 Gingerbread - EggWars Teams of 4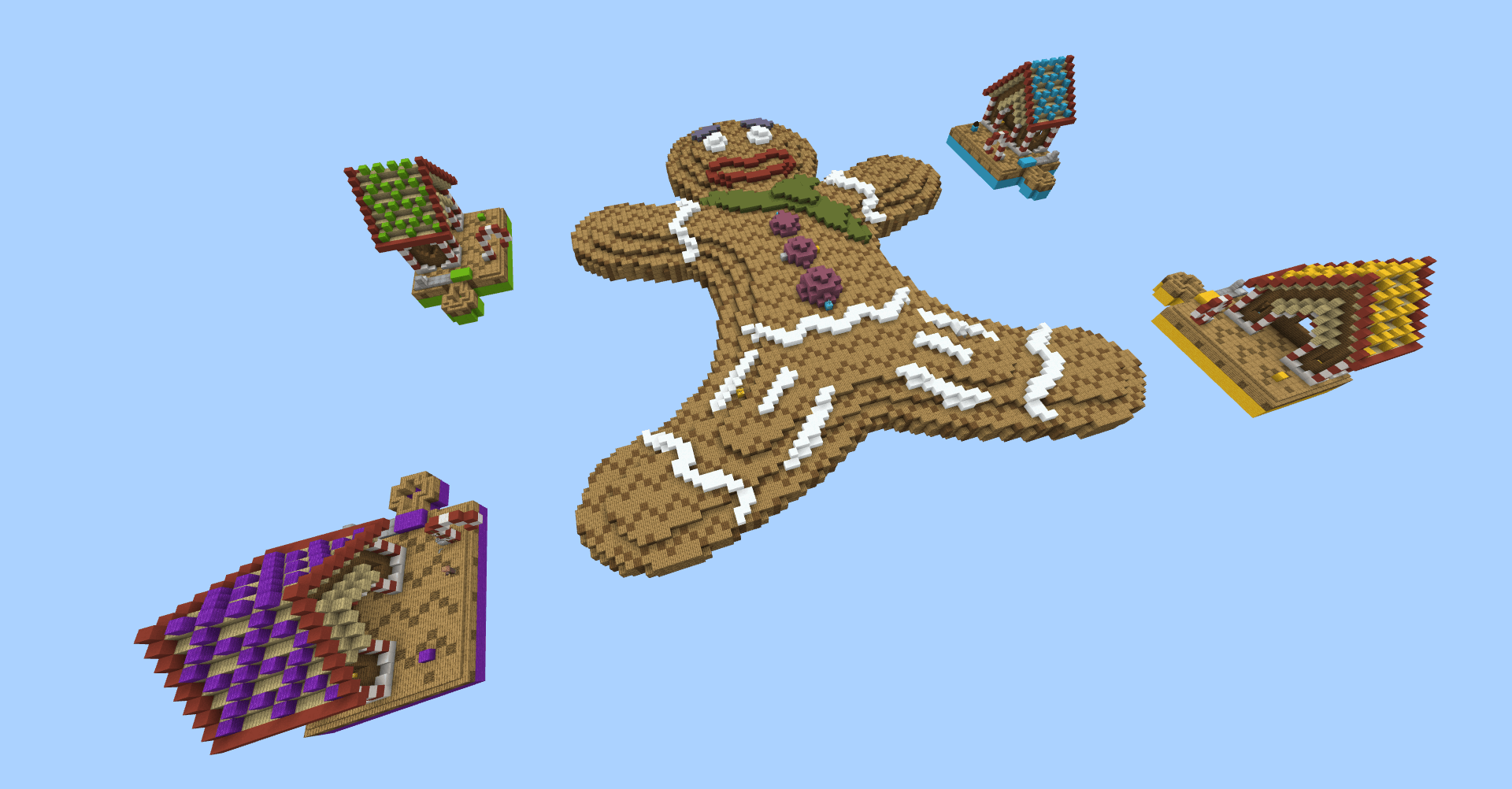 Gifts - Solo SkyWars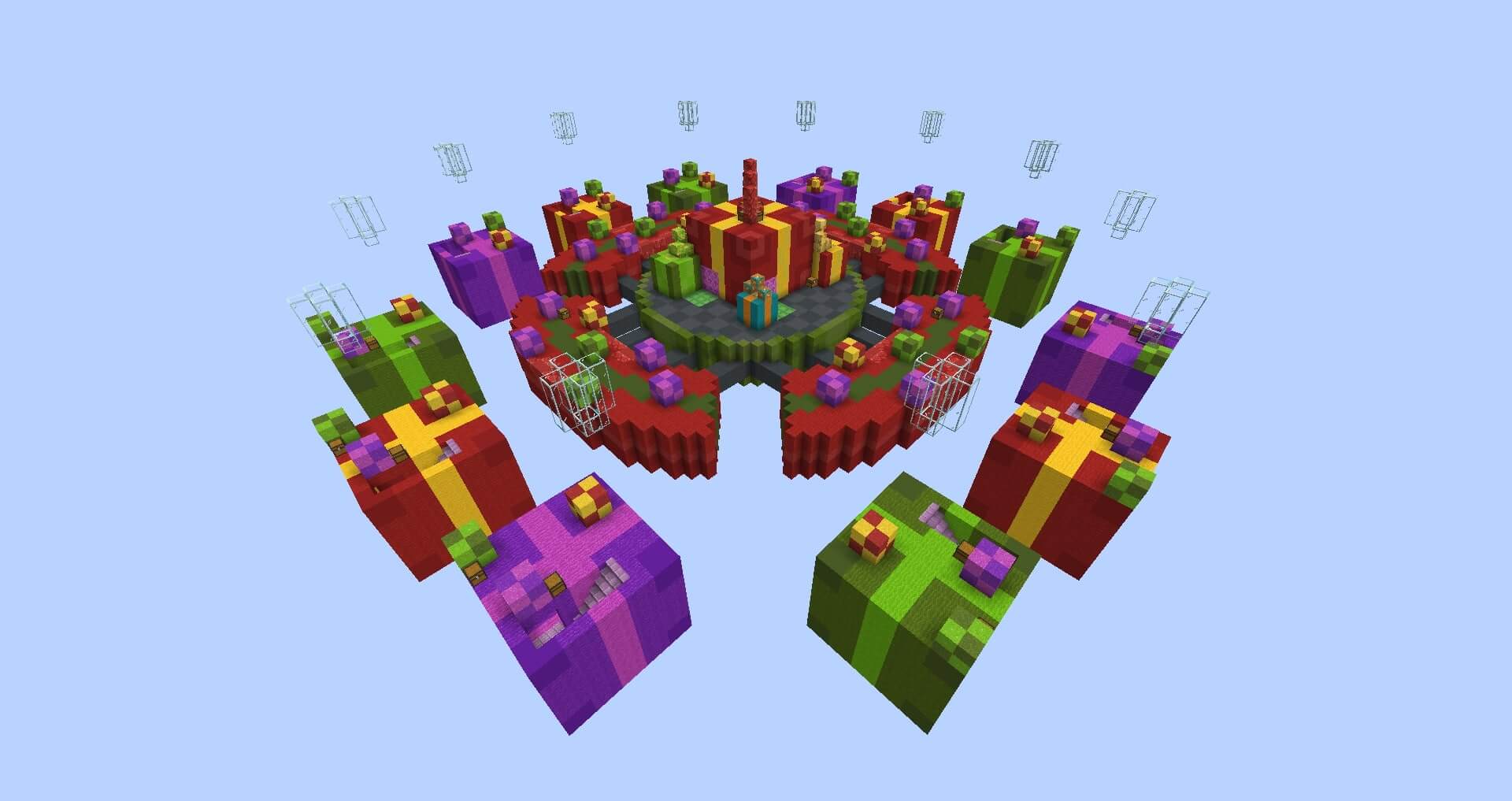 Snowflake - Solo SkyWars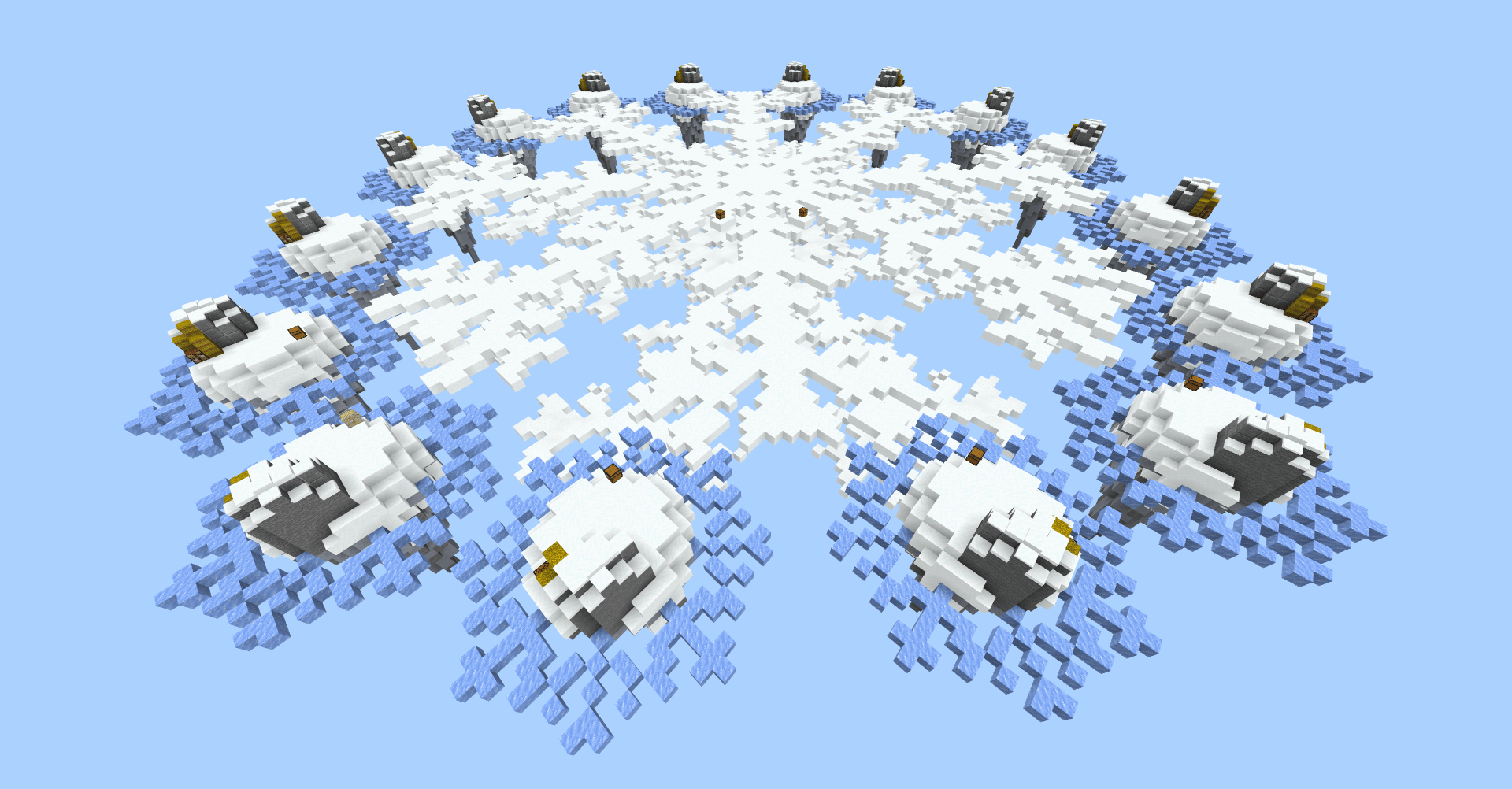 Snowmen - Solo SkyWars
View attachment 216706
Reindeer - SkyWars Teams of 2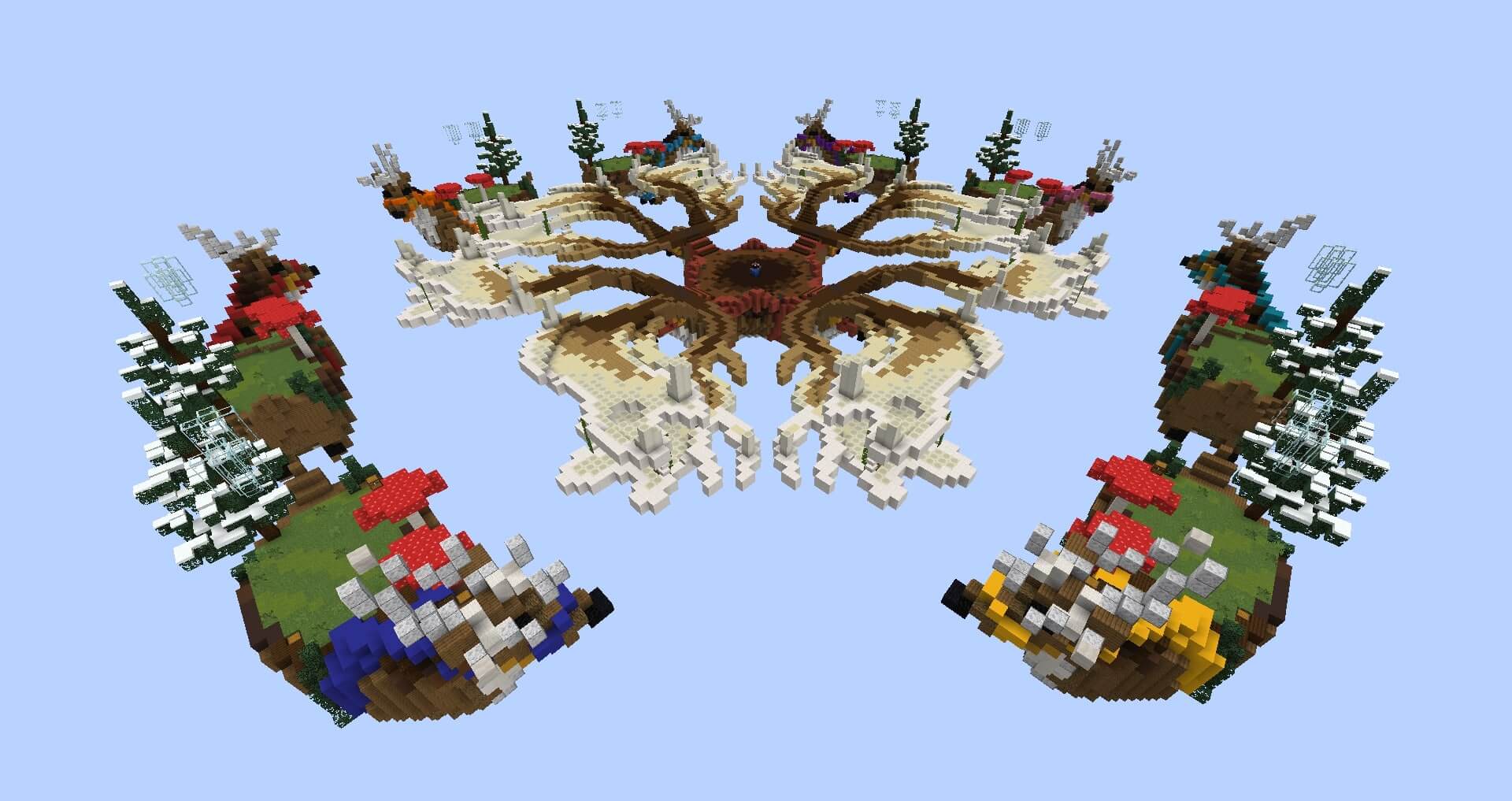 Party - SkyWars Teams of 10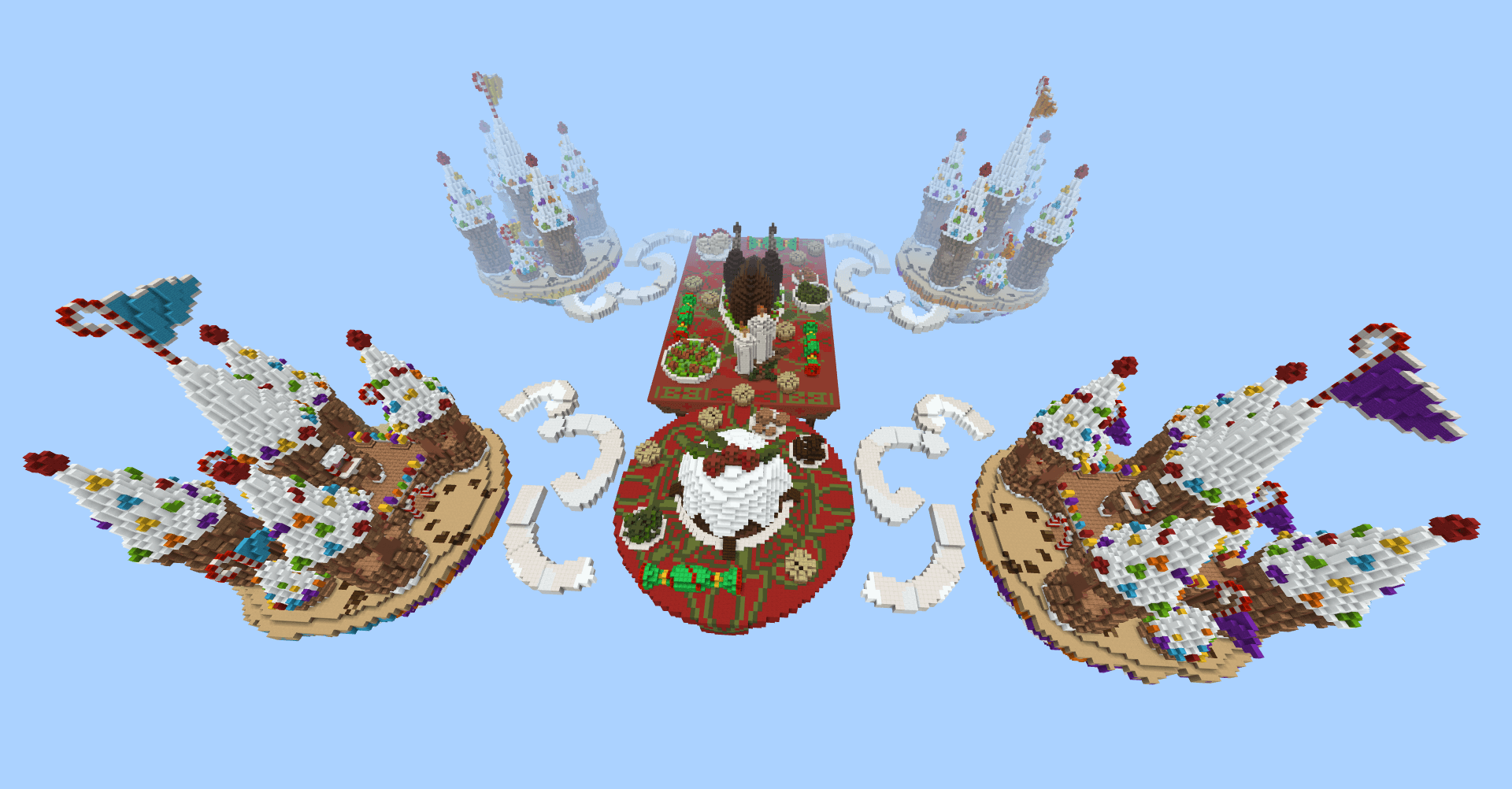 Snowglobe - Solo Lucky Islands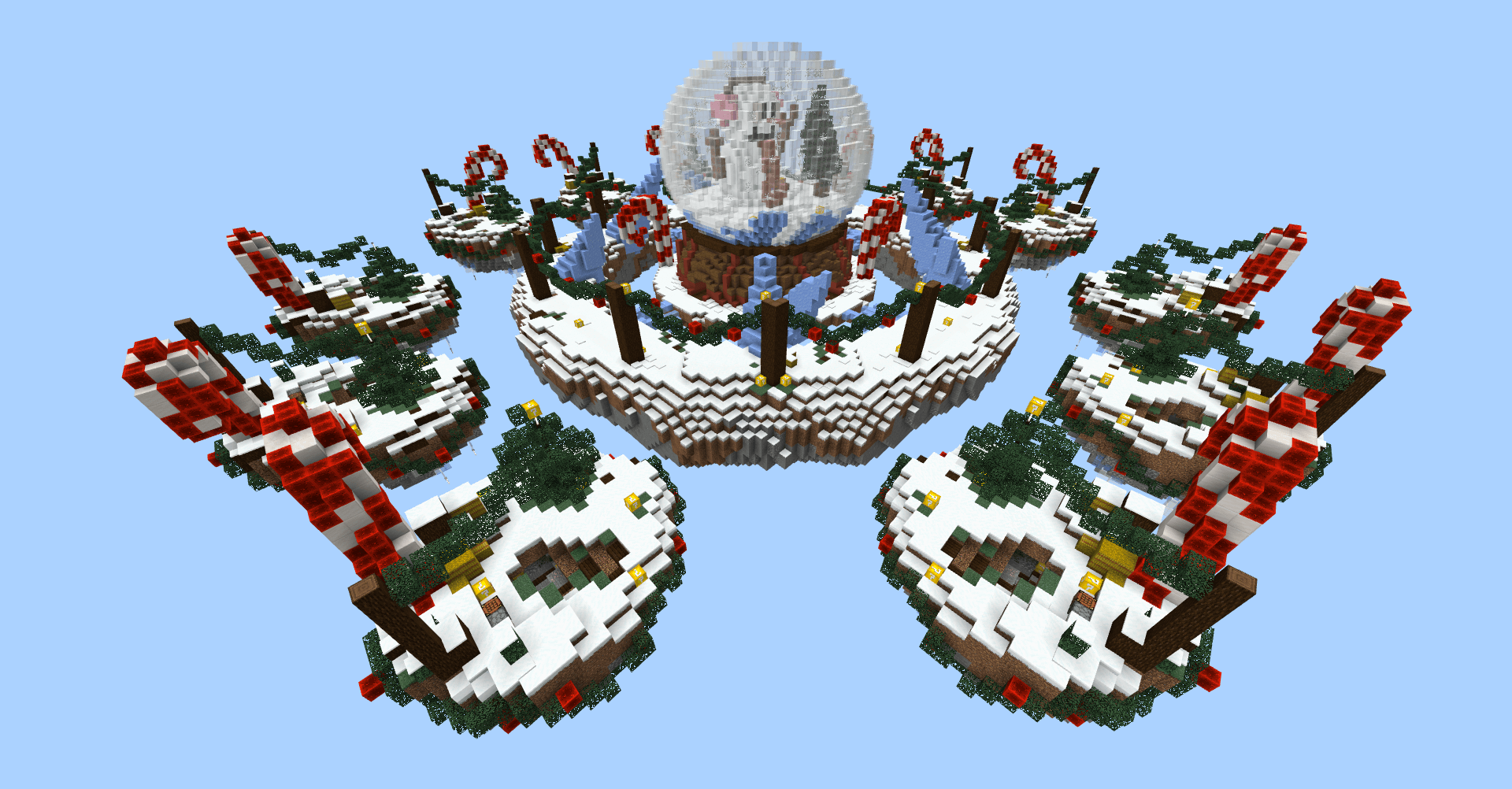 Factory - Lucky Islands Teams of 4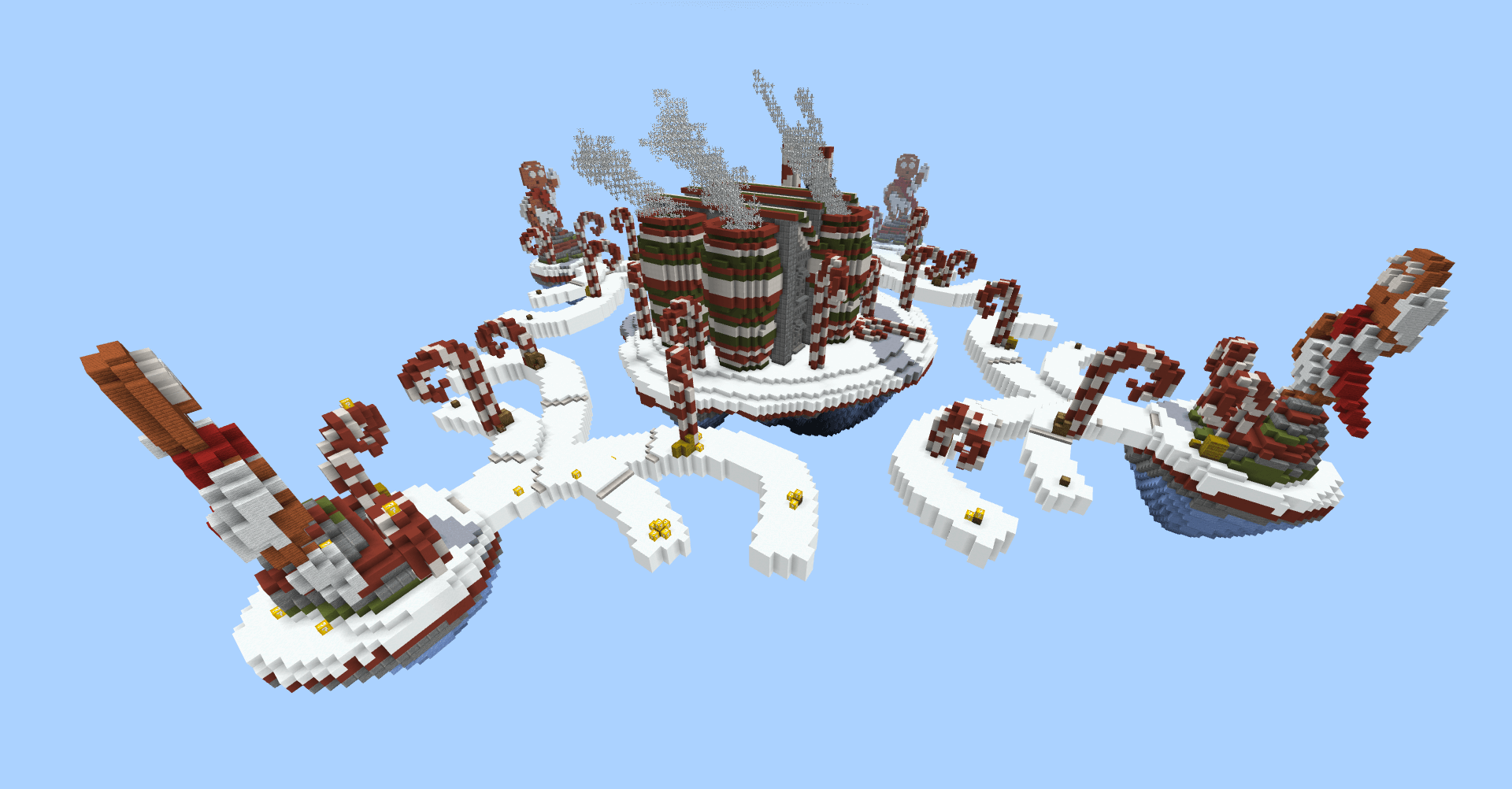 Grotto - MinerWare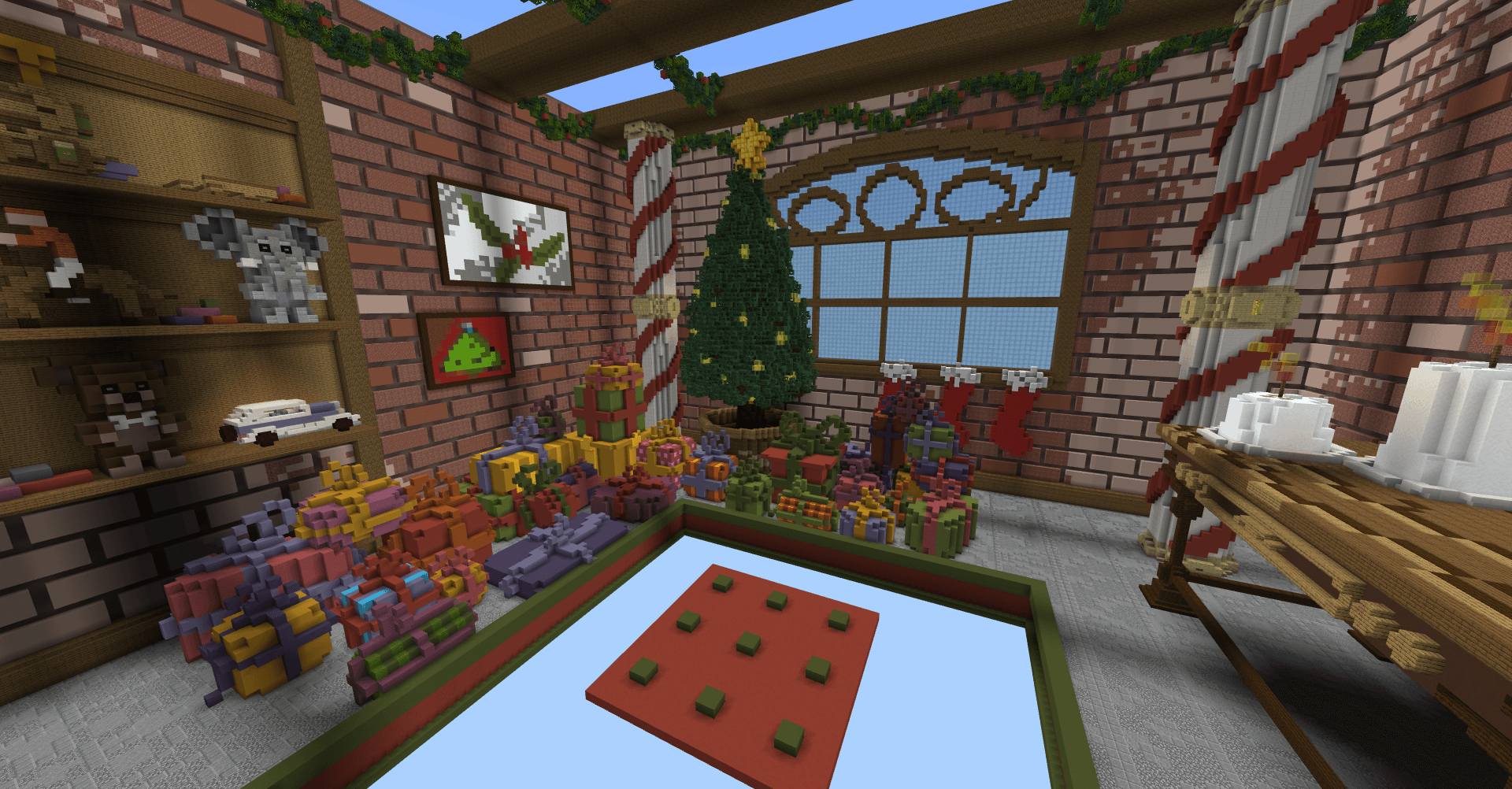 Winter - BlockWars CTF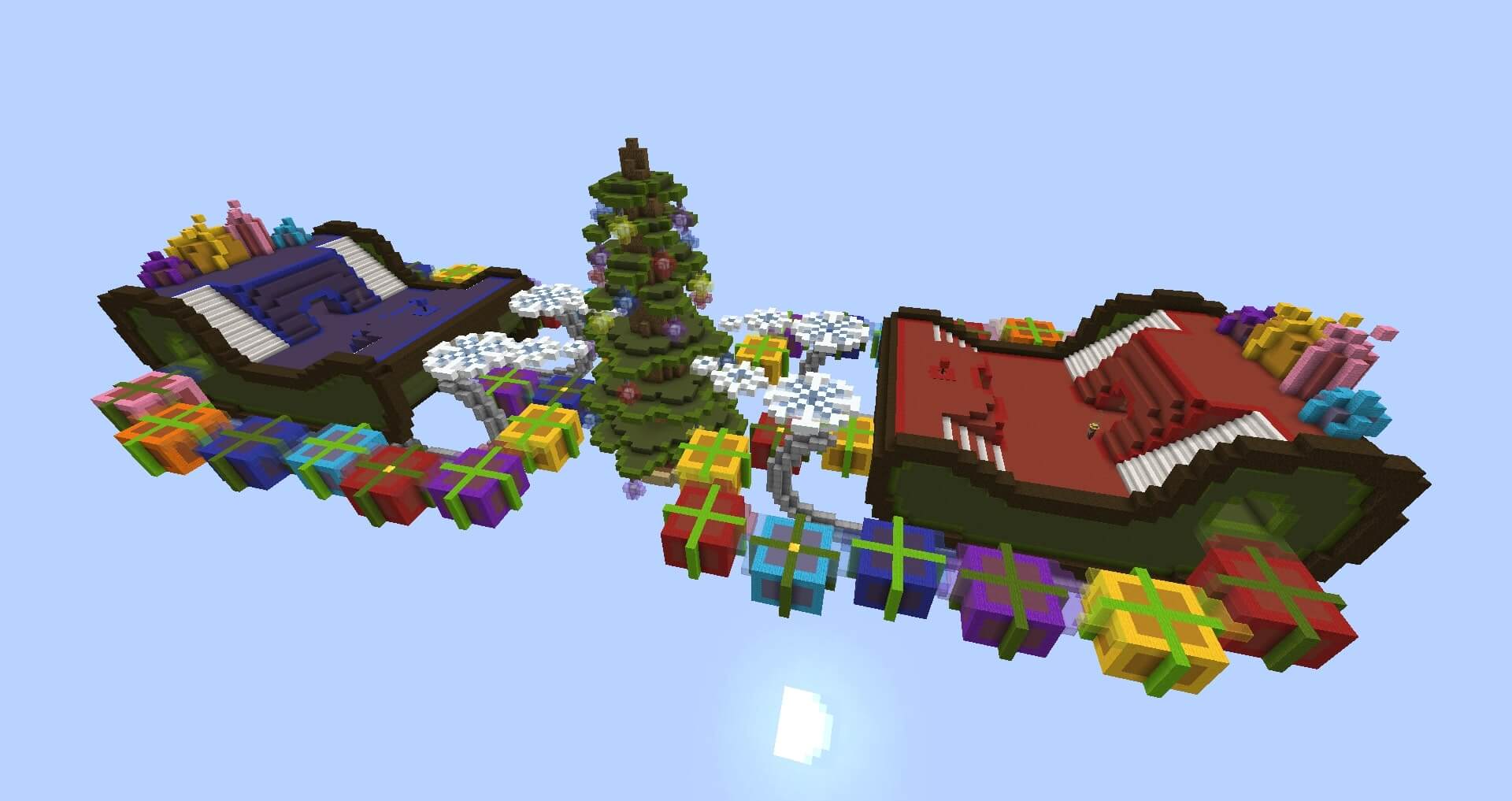 NEW - Toy Bundle!
We've created a new permanent cosmetic bundle in celebration of the seasonal period. Filled with 11+ cosmetic items such as Trails, Cages, Buddies, Gravestones, Prefixes & More! - You can also get a gift version of this bundle, if you want to buy a friend a present. You can purchase the bundle
HERE
!
Brick Path & Toy Soldier Trails
Dinosaur Toy & Pocket Pet Buddies
Spinner & Jack in the Box Cages
Puzzle Cube & Toy Train Gravestones
Block Tower Win Effect
​
Festive Bundle!
Our previous seasonal bundle is making a comeback! - Packed with 13+ cosmetic items, such as Cages, a Trail, Win Effect and a variety of cosmetic skins from our popular gamemodes, they will surely get you into the winter spirit! This bundle is only available during our Winter event, you can also get a
gift version
of this bundle, if you want to buy a friend a present. You can purchase the bundle
HERE
!

Frosty Shop Skin & Winter Pal Buddy




Armchair & Sleigh Cage




Melting Gravestone & Sleepy Egg Egg Skin




Cracker Trail & Present Rush Win Effect




Lantern Lucky Block Skin & Gift Pit Skin​
We're also re-releasing our Winter Bundle 2020. Check it out!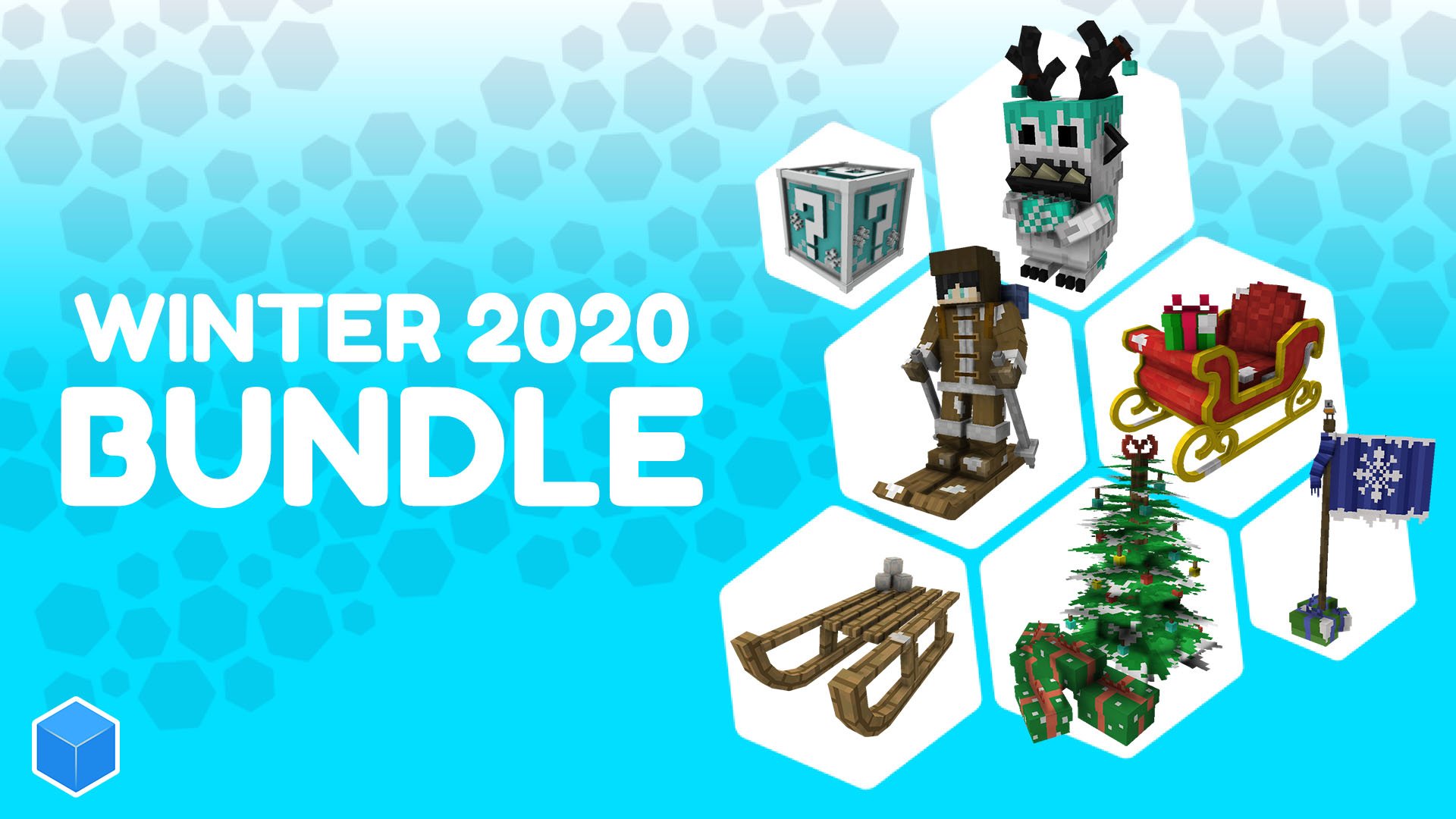 Team
Builder
:
@Unstrafeless
Development
:
@Austin
Quality Assurance:
@Fesa
Design
:
@amandapanda
@camulos03
@SuperSuccubus
Project Lead
:
@Story
Thanks for reading! We hope you enjoy this Winter update, celebrate the holidays and have fun!