Recruitment Manager
Staff member
Admin Team
Aug 26, 2015
2,615
4,798
443
18


You... guys... are... insane! Over 2000 views, almost 100 likes, 45 replies, 59 votes on the poll and in general, amazing support! I already told you guys that May was a pretty good month, but how about June? June has been really amazing! New content and much, much more! Let's talk all about it in this episode of CubeRecap: June.



When we're looking at updates, June has been roughly the same compared to May. In fact, three new games made it to Bedrock! Let's check the general updates of this month. Don't forget to click on the corresponding date to check out the specific thread to fully read the article!


June 1
- Our new forums launched!


June 1

- @Rowan Walsh got promoted to Digital Marketing Apprentice.
June 3
- Bedrock Lobby Updates, Scoreboards, SG and more!


June 4

- @Daveyyy left the staff team.


June 9

- @Borgnath got promoted to Translator. @Younisco got promoted to Associate Producer.
June 11
- Beta Games released on Bedrock!


June 14

- @Hoshi and @S4nne got promoted to Moderator. @Spoon got promoted to Translator.
June 16
- Introducing Community Resources and Safety


June 20

- @jelliobean went from Translator Events Manager to Communication Manager.


June 21

- @Max111D and @Alex_de_Grote left the staff team.


June 24

- @zRinne left the staff team.
June 24
- Skyblock joins Bedrock!


June 25

- We broke our player record from 2016 with a new network high of over 38k players!!
June 30
- Bedrock Blockwars Map Update!


This month was, again, full of amazing suggestions. Some of them are small, other ones are big, but all of them are made with the intention to improve CubeCraft. A big congratulations to @DrHam for winning last month's best suggestion, Kingdom Wars, leading with 44% of the votes. Well done! You can vote for the best suggestion from this month over here: https://www.strawpoll.me/20475756

.

Before you can actually vote, let me introduce you to our four suggestions and one honorable mention!
Our first thread of this edition is made by @Siftenly. The main idea is a whole new gamemode, based on a mix of CS:GO and Valorant, without actual guns. A whole process has went into this game, from a balanced Economy to Item Information and more! Make sure you fully read the article for all of the details and hidden features. Well done, crew! @Zuvi, @TheSadPotato_, @Basketman
I know not being able to report with Labymod has always been a struggle for our community. The majority uses the mod and it's understandable you get frustrated if you have to sacrifice something for something else. I have no clue how this plugin works, or if it works at all, but it could be a great solution to give this group of people who use Labymod also the possibility to report. Good idea, @Boaz Df!
Blockwars just got released and @GHSpaghetti was already there to give us feedback and suggestions on the game. He made a list of 10 improvements that might, like the word says, improve the game. Most of them have been forwarded, which is great! Make sure to give his thread a look! Well done!
I'm not a Bedrock player, but I think I kind of get the suggestion. Even the thread and idea itself got some good positive feedback! The idea is to have a selector, inside a gamemode. When you're in the SkyWars lobby, you can use the compass to easily choose between solo and team maps. To fully understand it, make sure to read the thread! Very cool idea, @pieterpeer!
Our one and only @Eli made a thread about our new forums update. It contains some positive and negative critique, but I can only have respect for polite and honest critique, that's well built without creating any drama. It's a critique thread, hence why some people will agree and some will disagree, but it's something that took quite some time to make. Therefore, the honorable mention.



It's crazy how many videos were made this month! From a regular montage, to quality edited videos. There were less drawings this month, so make sure you draw or paint something amazing to have chance to be featured next month! Here are the six best creations from this month!

https://www.cubecraft.net/threads/solo-eggwars-ancient.248230/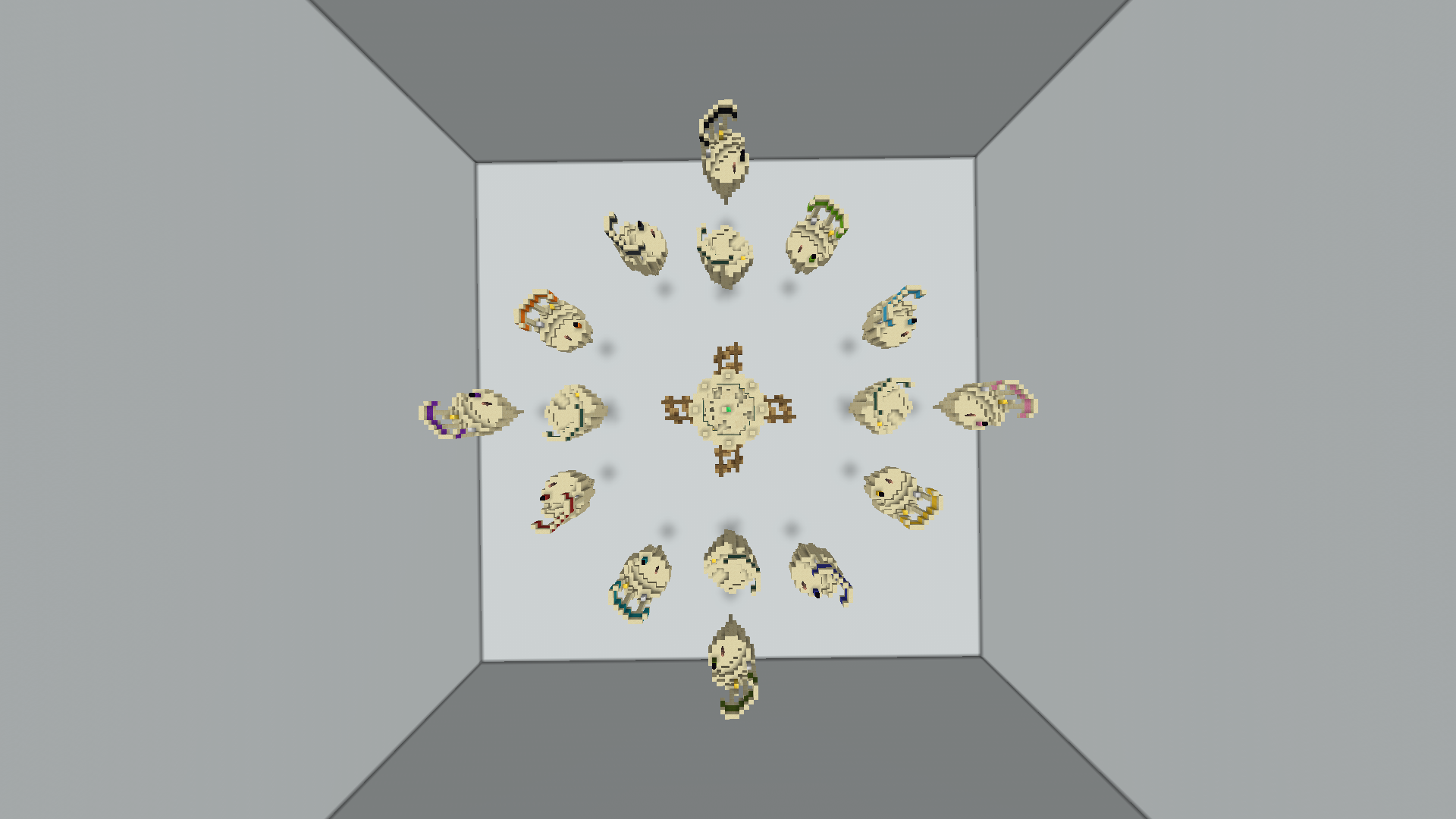 This first map, made by @Dr0pe, is a very cute little map for Solo Eggwars. I really like the fact it is so small and compact, but I think it will be a bit too small to actually play on it. Nonetheless, very cute build!

https://www.cubecraft.net/threads/small-builds-2-spawns.246281/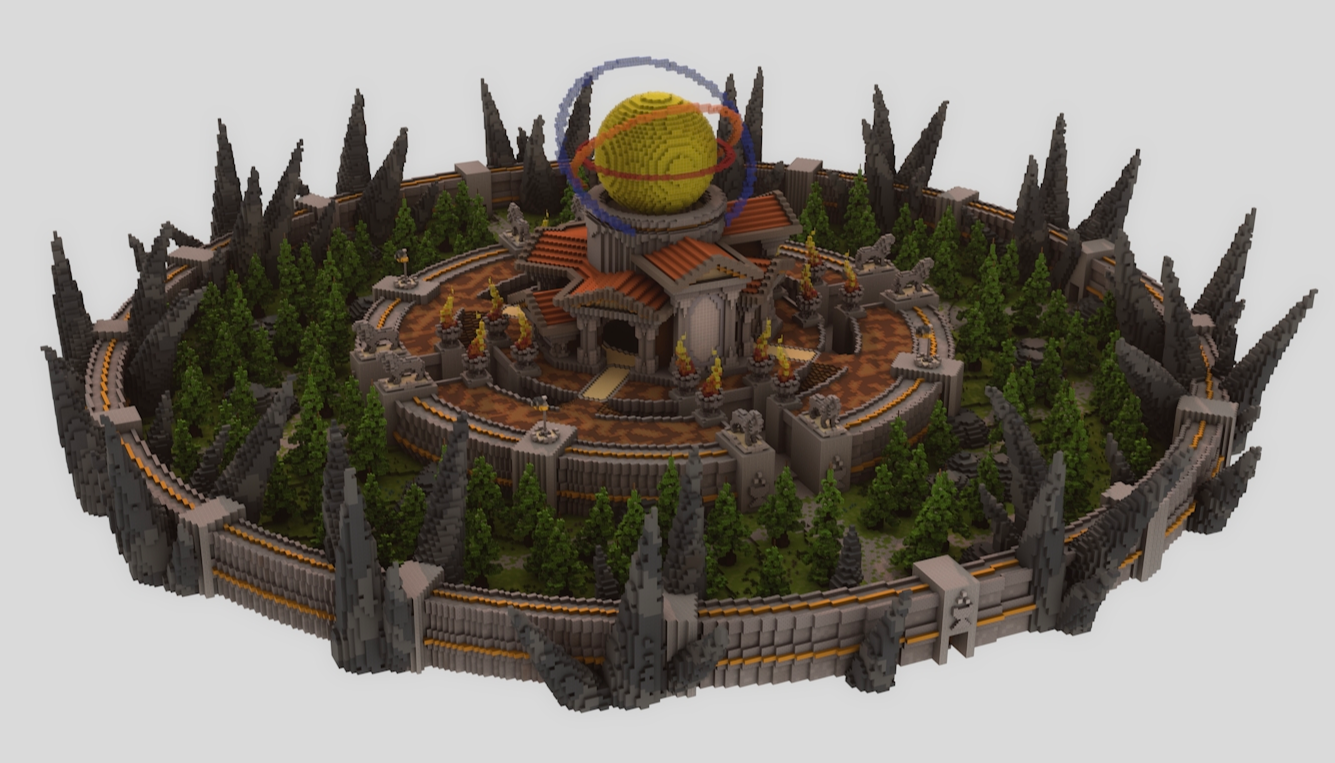 It's actually quite funny that @Simply literally says he made two little builds, but in reality he made the builds 175x175 blocks. If that's the definition of small, I can't imagine what would be a giant build. Awesome work!

https://www.cubecraft.net/threads/tower-defense-aberration.248665/
A map made by @Savvy, joined by @CrystalDrop. I really love the calm vibes this map gives off, especially with some classic shaders. This seems like some sort of world from the movie Avatar. I'm absolutely blown away, well done to you both!

https://www.cubecraft.net/threads/skywars-in-360°.242805/
This was honestly too cool to let it pass by. It's a Skywars video… but in 360! I have never ever seen something like this done before, and this definitely deserved a spot. Really cool video, @Galodox!

https://www.cubecraft.net/threads/whoever-created-minerware-is-a-genius.244292/
Of course, when you talk about videos, I'm sure @Socratias will show up. I must warn you, there are some swear words spread around the video, but that doesn't take away its quality. Again, a clean edit, and a fun video! Awesome!

https://www.cubecraft.net/threads/the-skywars-chronicles-2-return-of-the-tryhards.244067/
To end the list, we got @Story! He has continued his little series called The Skywars Chronicles with episode two! An entertaining video with all kinds of effects, sounds and more! Unique video!



Oh yes, meme review! Your top five memes, coming your way! Grab your popcorn, grab your juicy drinks, put on your favorite Skywars T-shirt, and let's get right into it!

https://www.cubecraft.net/threads/ccg-memes.10860/page-415#post-1164216

There's no better way to start the meme review. Our first meme is from @Story. Ever just find a player with a Steve skin, but you're feeling guilty that you'll have to kill him in order to win the game? Yes, me neither, but this meme straight up shows the truth. Those poor Steve's with their little heart attacks.

https://www.cubecraft.net/threads/ccg-memes.10860/page-414#post-1163596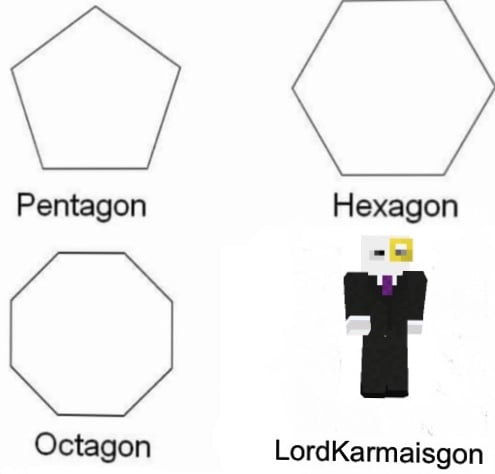 School's officially over, so don't ask me what a pentagon or hexagon is. What I do know, is that LordKarmaisgon. Not in a thousand years did I expect to see this when I was reading the meme. Talking about a good meme. Well done, @Smoothlyy!

https://www.cubecraft.net/threads/ccg-memes.10860/page-411#post-1155637

You've requested, we delivered. I'm fairly sure our new dark mode has already saved a lot of eyes, including the ones from @Simply. This meme is the perfect representation of what it feels like to finally let your eyes rest while reading through the forums. Awesome!

https://www.cubecraft.net/threads/ccg-memes.10860/page-418#post-1174342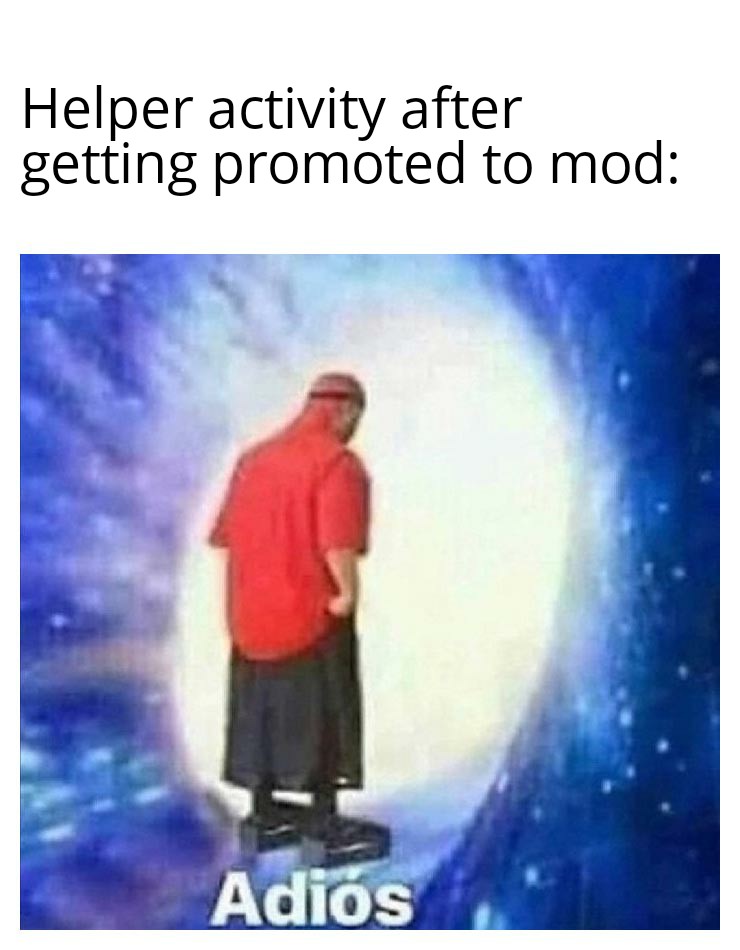 Adios, he said! This is obviously a joke, and our moderation team does their ultimate best to improve the server as much as they can, but of course, sometimes, things don't go as planned, and someone becomes inactive. This meme did make me smile, and even the community agrees with it! Well done, @Blocky!

https://www.cubecraft.net/threads/ccg-memes.10860/page-411#post-1155749

Last, but not least, we've got a meme from @Livvv! As a staff member, it's obviously our job to help other people, so I don't see what makes this scenario any different. I would make the same face when someone asks me to help him cheating, and I would gladly help him out. Good meme!



We've again, come to an end! I sincerely want to thank every single one of you for the insane amount of support! I'm still amazed to see all of it! If you have any suggestions or ideas, as usual, you can send me a DM. Until next time!