Product Manager + More!
Staff member
Admin Team
Jul 23, 2015
5,942
5,907
388
21

​
Hello Bedrock CubeCrafters!
As the title states, it has been 1 whole year since our Bedrock network was first released. To celebrate this awesome achievement, we've released two brand NEW permanent maps to our Bedrock network. And we're also reviving our most popular past content from today until the 2nd May!

Wow... doesn't time fly. Can you believe it? It's been one whole year since we released our Bedrock network. CubeCraft Bedrock edition has developed, improved and grown so much, but we couldn't have gotten to this point without you guys! Over the past year, we've managed to add 4 incredible gamemodes to our Bedrock network and introduce fantastic content to them all.
SkyWars, EggWars, Survival Games and MinerWare were all implemented, then with the introduction of new gamemodes for our games, such as Chaos SkyWars, Team EggWars, SkyWars and Survival Games! With new maps being released frequently to them all. Then EggWars received a huge update, improvements, Egg Skins and Shop Skins being added.
But it's not just about game content, we've managed to add so much seasonal content. With Summer, Halloween, Christmas and currently Easter, all bringing beautiful content to our network. Including our beachball, pumpkin, present and Easter egg hunts, to our Ender and Snowman Survival seasonal games! Our server has been flowing with content!
So 2018/2019 has been packed full of discoveries, enterainment, fun and explorations. We hope that all of our Bedrock CubeCrafters have had amazing time joining and playing on our network. Thank you all so much for being here with us, and we hope that you stick around for another year!

We've added 2 awesome and party filled maps to our Bedrock network, and guess what? They're permanent! That's right, they aren't round a limited time, they will be round and fully available forever!
Solo SkyWars - Party

It's party time!
Team EggWars - Birthday (Teams of 4)

That's a big cake...
​
Over the past year, we've added a lot of server offers to our Bedrock network. Which most people didn't have the opportunity to purchase them in time, before they were removed. In celebreation of our 1st birthday, we're adding back all of our past popular seasonal and typical content. But hurry, they
won't
be round forever, this is your second chance to grab them before they are removed on
May 2nd
!
Here's a list of all of the returning popular content:
Back to School Bundle

Halloween Bundle

Thanksgiving Bundle

Christmas Bundle

Valentine's Pack

Leprechaun Buddy

What is a birthday without cake! Do you like cake? We love cake! Lastly to finish up all of this fantastic birthday content, we've made a delicious Cake Egg Skin for EggWars. Don't worry, this Egg Skin is permanent, so no hurry. But if you want to celebrate our birthday with us, grab it now! (But don't eat it pls)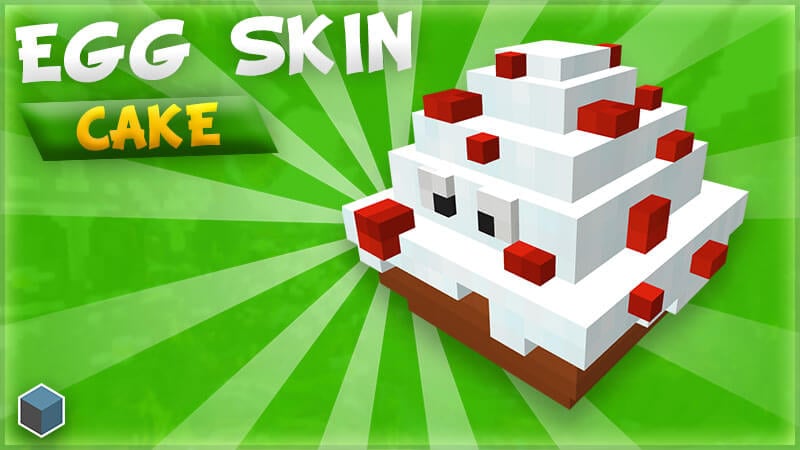 EggWars Cake Egg Skin!
​
Thanks for reading, we hope you've joined the past year on our Bedrock network and we hope you stick round for the next! Comment below and let us know what you think!