associate producer & community manager
Team CubeCraft
💙 Admin Team
May 13, 2014
7,818
16,898
634
18
Hey CubeCrafters!
A couple of months ago, we asked for your feedback regarding the state of health indicators on our server on
this thread
- we noticed that those who have as something as small as one modification provides a
huge
advantage in any PvP situation. Since then, we've hosted a community talk and have had a
public Notion board
updating you all about the development progress.
We're glad to be rolling out these changes to both our Java and Bedrock networks! Read more to find out what our health indicators are like!
How do health indicators work?
In order to level the playing field, we've decided to implement health indicators to our server! But, they work a bit differently to how you may be used to:
- Players health will only show when you hit them.
- Players health will only show for 10 seconds and when you're within a 10 block radius.
- You will permanently see your teammates health in team games.
- You will not see players health if they are using an invisibility potion.
- Clientside/modded health indicators still work, but this works with these restrictions.
If you do not hit anyone, health shows up as 10 hearts on your client by default, this is forced.
Settings & customisation
Our health indicators come with three different settings that are found in the setting menus on your platform!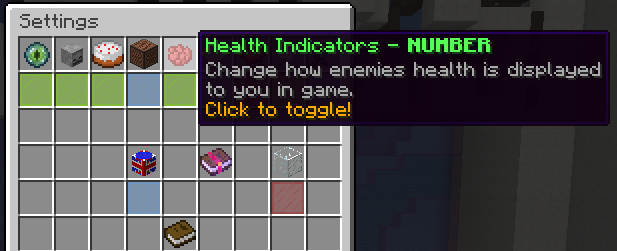 Settings menu - Java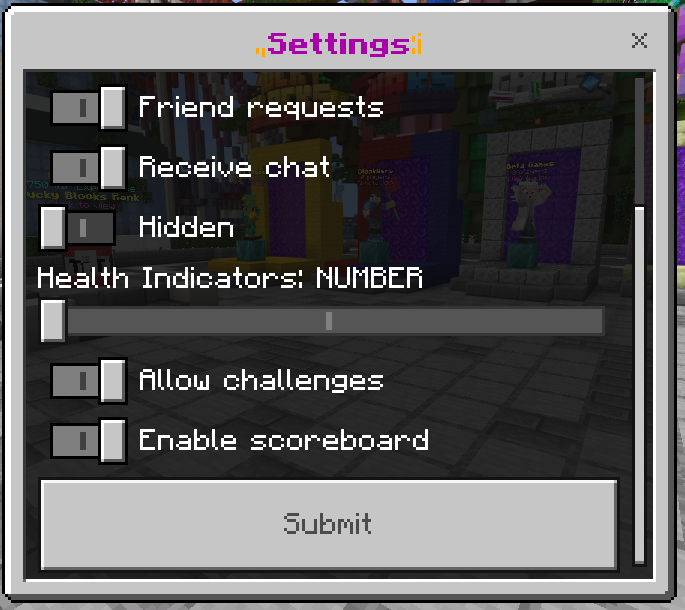 Settings menu - Bedrock
​
You're able to choose three options;
Number
(This is the default setting that is enabled),
bar
and
off
.
Number
will display your teammates & opponents health as a number.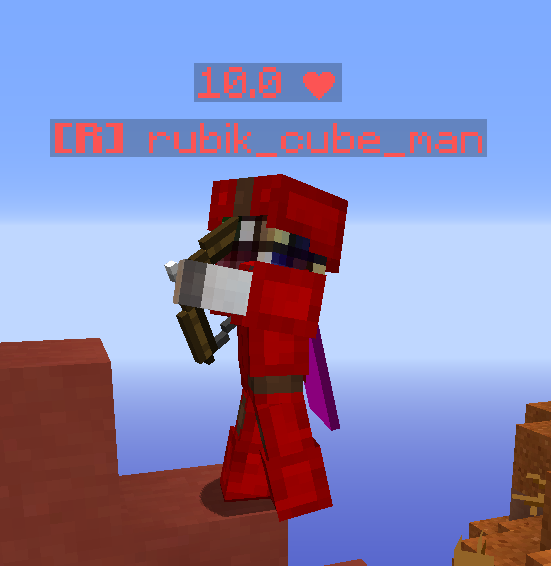 Health Indicator - Number mode
​
Bar
will display your teammates & opponents health as a bar. Note that a light red heart means half a heart, and a dark red heart means a full heart.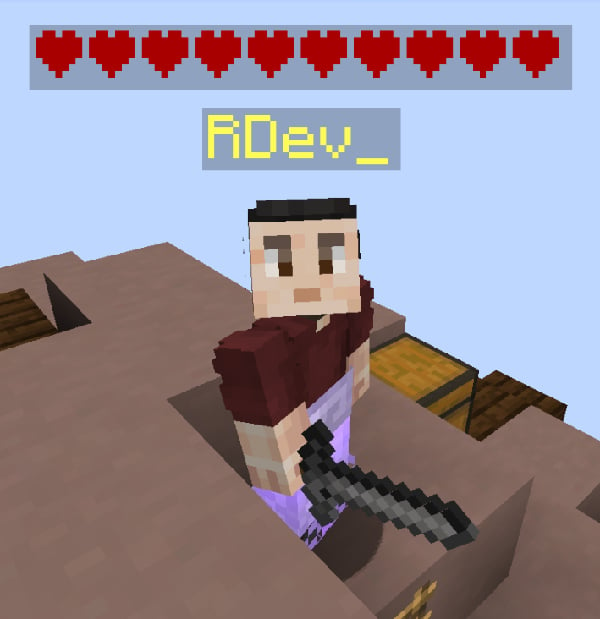 Health Indicator - Bar mode
​
Off
is used by players who want to use their clientside/modded health indicators and doesn't want it to intrude with each other.
Thanks for reading this update thread! The update was driven by our community, with their feedback, suggestions and votes making a big impact on the final result. Thank you to all of the community members that helped shape this update. Have fun and stay safe!