Zedmin / Managing Director
Team CubeCraft
💙 Admin Team
Jul 11, 2015
244
2,833
283
Hello CubeCrafters,
It's been 18 months since, back in January 2020,
we announced our new Admin Team
and our renewed commitment to CubeCraft players and community members.
The devastating effects of the global pandemic defined 2020. As the world locked down and stayed home, hundreds of millions of people turned online to work, learn and play. To everyone who turned to CubeCraft to play: thank you for joining us; we hope you found times of joy and fun with us, in what's been a very difficult year.
I'd like to pay tribute to the amazing team which has continued to build and maintain CubeCraft. Over the past 18 months, Team CubeCraft has released new games such as Among Slimes, Colony Control and our Spring RPG. We've doubled the number of volunteers across our moderation and translations teams and welcomed some great talent into our design, admin, infrastructure and development teams. Our Bedrock network broke a player record of 52,000 players, and our all-time player record across the networks hit over 55,000 players; completely smashing our previous record of 30,000 players,
which was a pretty big deal for our creator & founder
,
@rubik_cube_man
.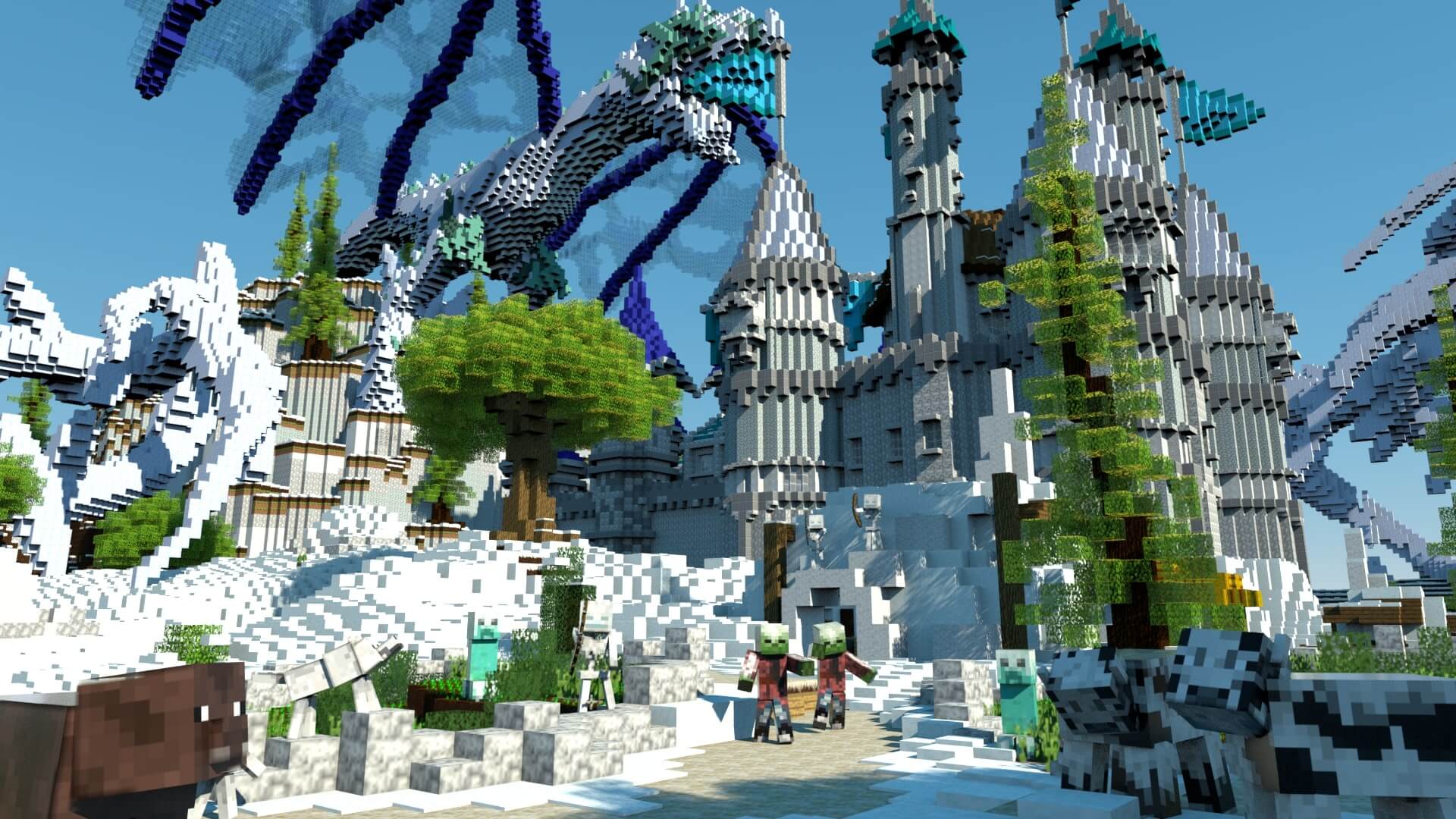 As we continue to grow and expand, we must stay grounded - continuing to listen and consult with the community and focussing on building great games; with safe, fun and welcoming communities for everyone to be a part of.
Our team has grown a lot and with it so has the complexity in running the organisation: we've moved into larger offices, have larger bills and expenses and a (rapidly) increasing number of people who work full time and rely on CubeCraft as a primary income source. We have an important responsibility to make sure the business machinery behind CubeCraft is reliable and resilient.
I'm very pleased to announce that
@Camezonda
has been appointed as Executive Producer of CubeCraft. They'll join me,
@marcoslater
,
@rubik_cube_man
and
@Efcluke94
in leading our team: building amazing experiences for our community, whilst ensuring all the dull stuff behind-the-scenes runs reliably. In addition,
@Elizab
and
@Soulless_Unity
will be providing invaluable support in our business and finance operations.
As part of a series of changes we're making to our team, to cope with our continued growth, we're pleased to announce new roles and teams for our entire admin team and are welcoming new admins as well. Our new admin structure re-focuses us on what's important. Each team has a mixture of Producers and Associate Producers.
Associate Producers obsess over players and their teams: building updates, new games, or community initiatives. They'll be making sure we're shipping what you, our community, wants and that it's to the standard and quality which we strive for at CubeCraft.
Producers work closely with Cam and Associate Producers in their team to ensure we're building the right things at the right time. Ensuring that our development, design and infrastructure team have the people and resource they need to deliver and looking after larger roadmaps and plans for the future.
Server Team:
@Story
- Producer, Server & Design Content
@R0wan
- Associate Producer, Marketing
@Hazard
- Associate Producer, Support & Partners
@Elenahh
- Associate Producer, Games
@Younisco
- Producer, Games
Marketplace Team:
@NoodleGoddess
- Associate Producer, Skins
@mitgobla
- Associate Producer, Behaviours
@Soulless_Unity
- Producer, Design & Business
@Yamin
- Producer, Design
Community & Volunteering Team:
@Calichin
- Associate Producer, Welfare
@Cynamooo
- Associate Producer, Volunteer Recruitment
@Capitan
- Associate Producer, Moderation
@AnimalTamer1
- Producer, Community & Volunteering
This new structure allows for the team to continue to expand and adapt to our future growth. We're already planning to recruit more talent into our Server team! Do you want to join us to help shape the future of CubeCraft?
Please join me in congratulating and welcoming everyone to their new roles!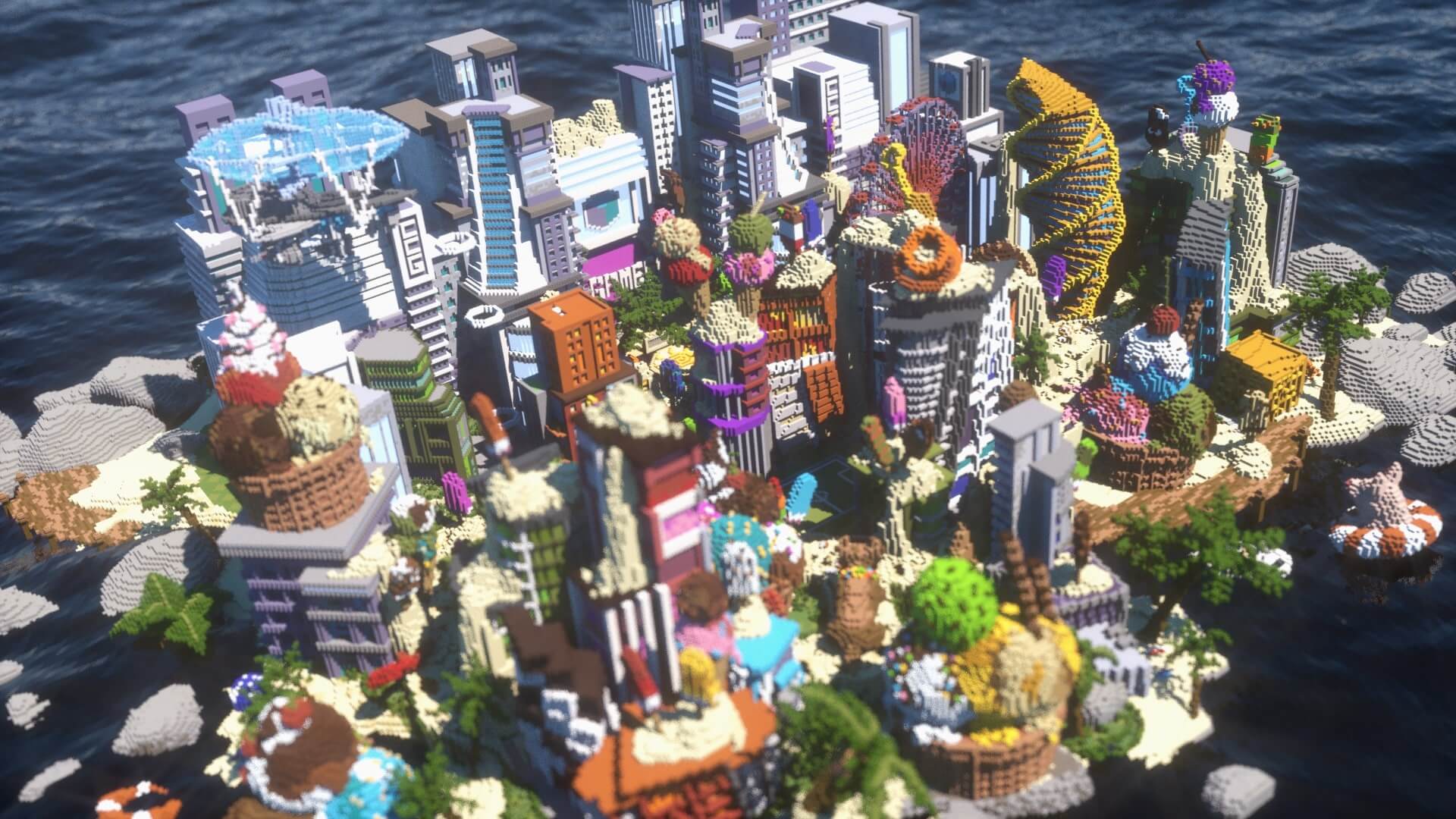 Digital Tree Media is now Ziax!
Many of you will know that the company name behind CubeCraft Games has been "Digital Tree Media". This has been a source of confusion for players, parents and staff alike. For a small backstory, in the early history of CubeCraft, it merged with an at-the-time small events company, Digital Tree Media.
We didn't really do a good job of telling our story and want a fresh start to define who we are and what we do both as CubeCraft and in other areas of our organisation.
I'm very excited to share that we are launching our new name and brand: Ziax.
Ziax is a game and events studio headquartered in Manchester, UK.
If you don't know, in the past we've worked on events such as Insomnia, Resonate, Neosurf Cup, Yogcon and more. We've been across the UK and have even done events in Ireland and Egypt!
Ziax is the unification of our events and gaming work. Details about some of our upcoming projects will be shared soon, and we can't wait to see what we'll get to make together as we continue forwards.
In our next chapter, we are also extremely excited to continue to expand our game studio (
)
We're still working on it, but feel free to check out our main website here.