Sep 12, 2018
424
1,340
159
Pronouns

He/Him

Remove Trophies from Arcade Games

​

Hi y'all! It's me again, back with another suggestion. Today I played Quake Craft and it wasn't the first time I heard someone asking what the 'trophies' were above everyone's name. Although I've heard it so often, I thought it was time for a change, a revolution! No, I'm just kidding, but I do think something has to change.

What are 'Trophies'?

​

Great question! As I said, you wouldn't be the first to ask that. Wouldn't be without a reason, because you can find them everywhere!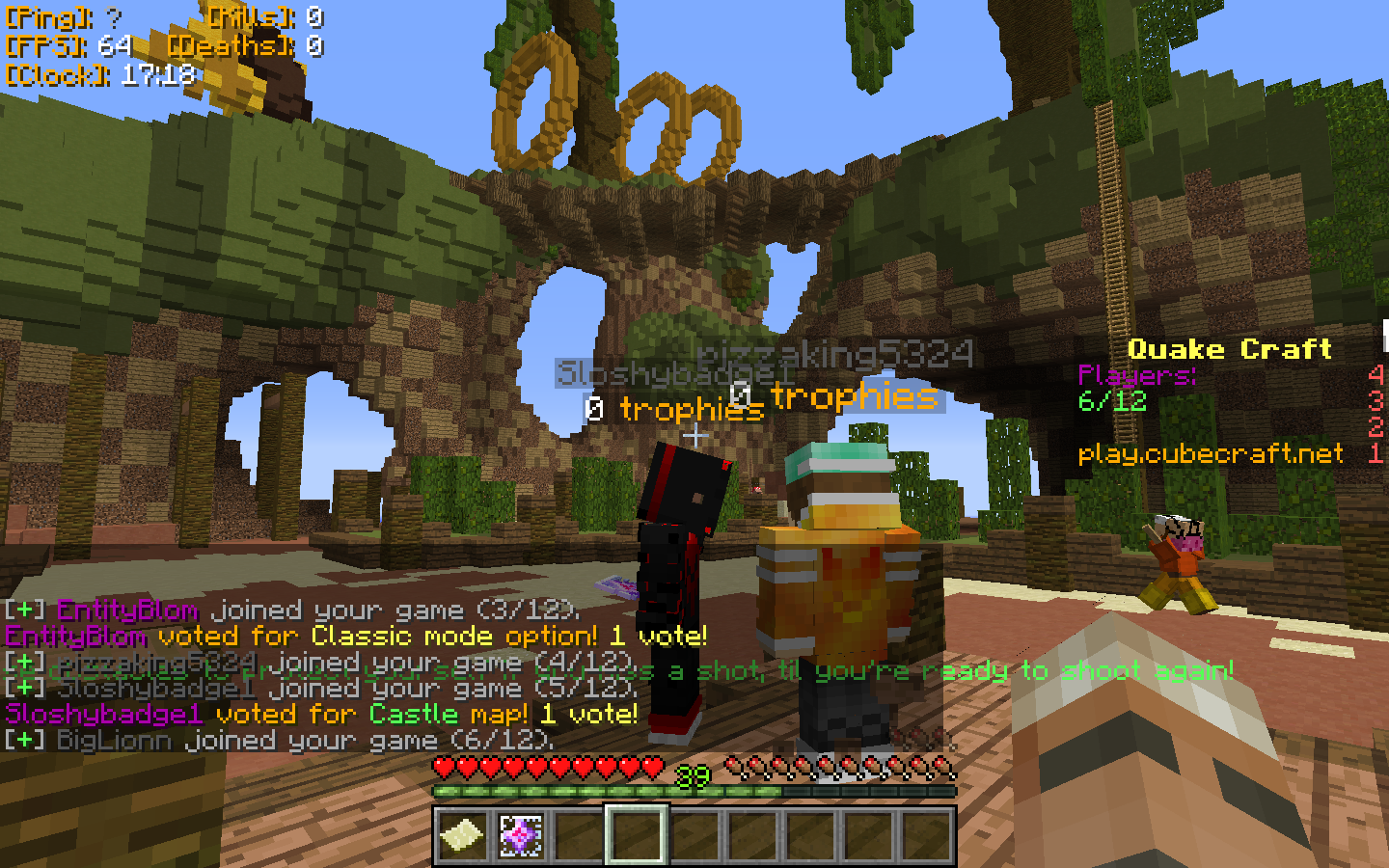 Above people's name before the game starts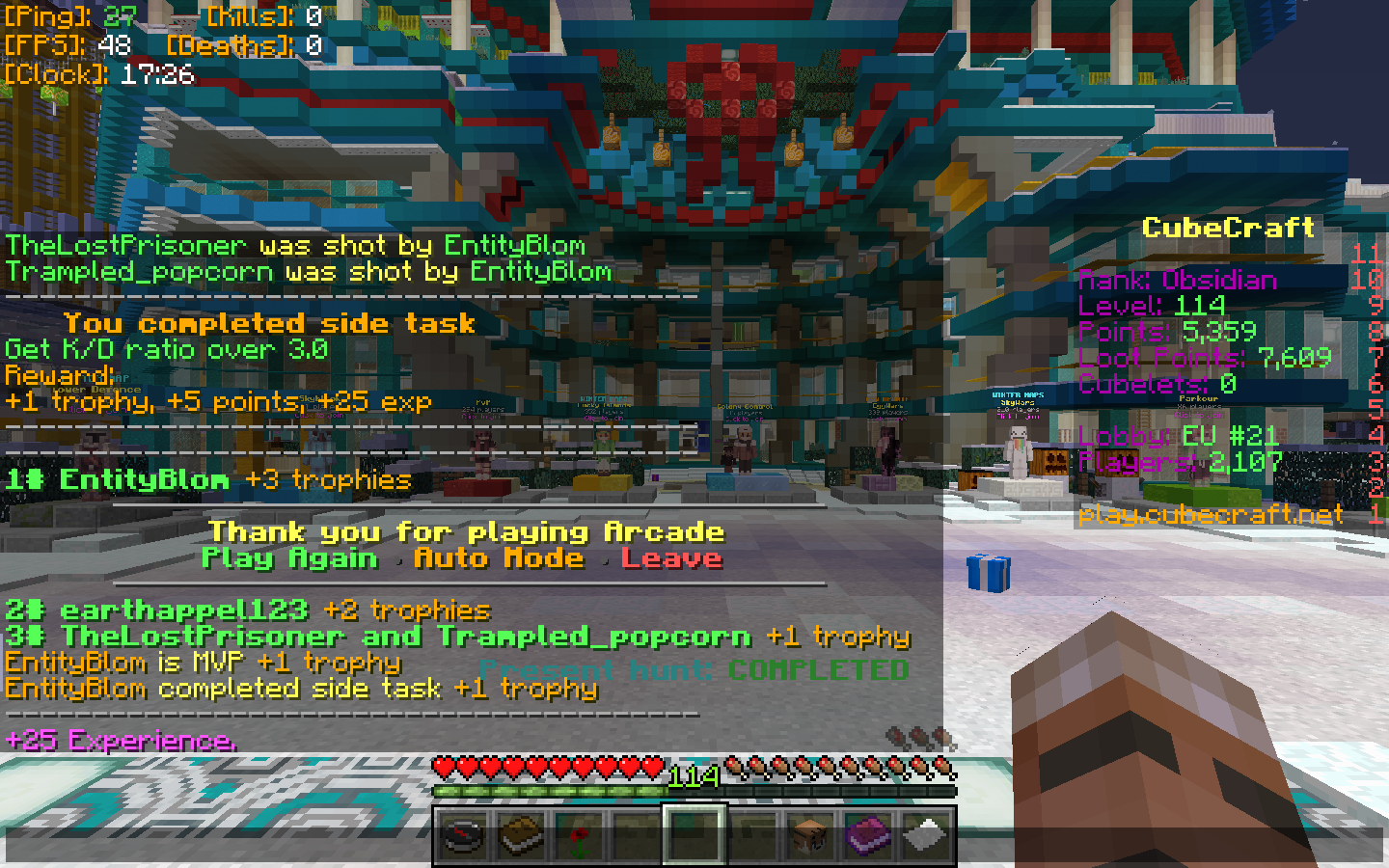 After you complete a side task in your chat, and after you finish a game, behind the top 3 players' name and behind the MVP's name!
But what are they? After I obtained them, where can I find them? Is there somewhere where they keep track of this?
All these questions could come to your mind if you are quite 'new' to CubeCraft. Trophies were part of the point system for a bigger game called Arcade Shuffle. In this game you played a game of most of the Arcade minigames to score points. These points (trophies) were counted together at the end, and the players with the most trophies at the end won. The game was about being good all-round, and not being good at one specific game. A complete different kind of playing arcade games, which was a lot of fun back in the days when this existed (I'd say 2018, but I'm not sure. Maybe even before that... A long time, that's for sure).
You don't have to be very experienced in Java to know that something like Arcade Shuffle isn't in the lobby anymore. Due to too little players, arcade got struck by the ban-hammer, putting it all together in the Featured Game cycle, and removing some games completely. Now even though I liked the game a lot, multiple people asked to get it back, without any results. I won't boher y'all with another suggestion of bringing back Arcade Shuffle, or anything similar with the Featured Game cycle. My suggestion is quite small compared to that.

If trophies aren't used anymore, why are they still existing?

​

Now this is an even better question! It surprises me not seeing this suggested before after all those years of it existing in the game, but not being used. I'm not that lazy that I make this thread to stop telling people what this exactly is, but to avoid confusion, I think it would be better to remove trophies in each form of their existence right now. I always hoped they suspended Arcade Shuffle, that they would bring it back on a later occasion, for some big update. Over three years of waiting later, I think it's time to remove the system. There isn't any place Cube keeps track of the trophies, so that wouldn't be a valid argument against this thread (would also be a solution, although I wouldn't understand adding that lol)

I've took the time to read all this, now what?

​

Well, you've reached the end, thanks for that!! Reading this is already appreciated, but letting me know what you think even more! That's why I would like to ask you to vote either

or

(or

, of course
). Please don't respond with likes or other stuff, since that doesn't do anything for the thread.
Any questions about Trophy System in general, the suggestion or something else related to the thread? Please put it in a comment, and I'll try to read and respond as soon as possible! Any other notes can also be put here!
Much love, thanks for reading, and I'll see you either in the comment section or in a next suggestion!