Hello cubecrafters!
ENG
As everyone knows, there is a parkour in the lobby, where the time appears when you finish it.
What do I suggest?
I suggest that a leaderboard be set on the hologram of the time you took and the command /parkour leaderboard.
I think that can be interesting to the people that like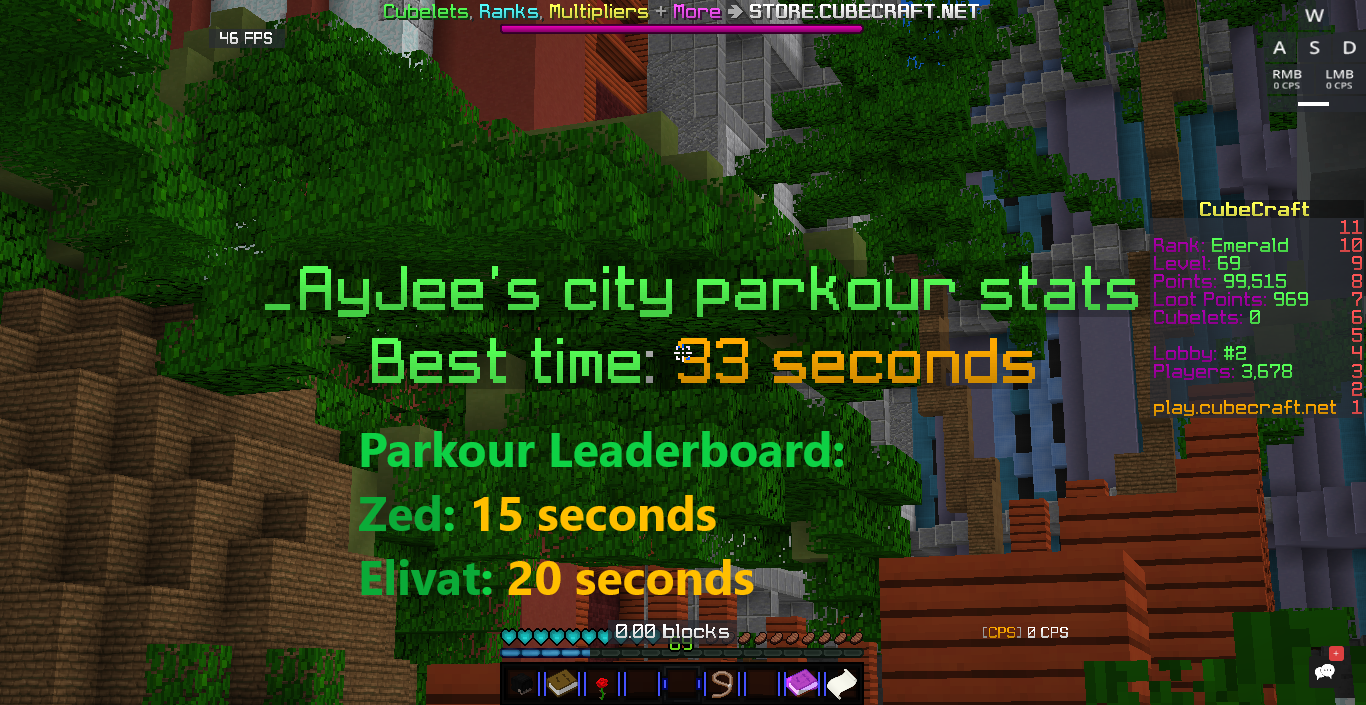 SP
Como todo el mundo sabe,hay un parkour en el lobby, al completarlo, te sale el tiempo que has tardado.
¿Qué sugiero?
Yo sugiero que se establezca una leaderboard (tabla de clasificación) debajo de el tiempo que tardaste, al igual que el comando /parkour leaderboard