associate producer & community manager
Staff member
💙 Admin Team
May 13, 2014
7,815
16,847
634
18
Hello CubeCrafters!
So 2020 is now behind us, and it was a rough year as we can all admit. We hope everyone is staying safe in these extraordinary times.
At the start of 2020, we changed how we ran CubeCraft.
We set ourselves some hefty goals: time to be more open, more creative and deliver amazing content to our players. Time to be a better CubeCraft!

I was one of the new admins at the start of 2020. So it's been a pretty interesting year for me to have worked with the various teams dealing with our community and products. Very different from when I joined back in 2014 as a stone user wanting to appeal for my mute...
Team CubeCraft & Growth!
In 2020, we smashed our previous server player record, reaching a massive count of
48,489 players
!
We're now seeing nearly
40 thousand concurrent players
globally every day, with millions of total unique players, and 102,294,514 games played... that's
102 MILLION!
Team CubeCraft currently sits at 125 members in total!
Design team has grown from 20 to 33!
Moderation team has grown from around 20 to 40+
Development team has grown from 4 to 20!
Translator team has grown from 0 to 26!
There have been countless promotions from helper to moderator, designer to sr designer. We even welcomed our wonderful Translation Team volunteers to staff by introducing Translator!
Our socials have all grown, make sure to follow if you haven't already!
Twitter
|
Instagram
|
Discord
|
YouTube
|
TikTok
|
Facebook
Games & Releases!
2020 was an incredible year for our gaming servers, with so many updates and game releases, it was a crazy year! Last year we had around 30 game updates and releases, that's a lot of content to play and enjoy. Along with that, we had roughly 14 huge map updates, the builders did an awesome job!
Our Bedrock network had the most of the new games, and had a lot of supporting content:
Bedrock has been treated like royalty
Java also received many of the same updates Bedrock edition got, as we love to keep them in sync.
For brand new 2020 game releases, last year was not shy! We had 4 incredible and awesome releases:
Carving Chaos - Released October 1st 2020



Among Slimes! - Released October 26th 2020



Colony Control! - Released December 1st 2020
​
​
The last two brand new game releases were seasonal, with Halloween and Winter. CubeCraft has never been shy when it comes to going all out on seasonal content, we love it and we're proud of the content we make for our community during these seasonal events! We hope you've enjoyed playing them as much as we've loved making them!

Spring 2020 content!



Summer 2020 content!



Halloween 2020 content!



Winter 2020 content!​
The Rebrand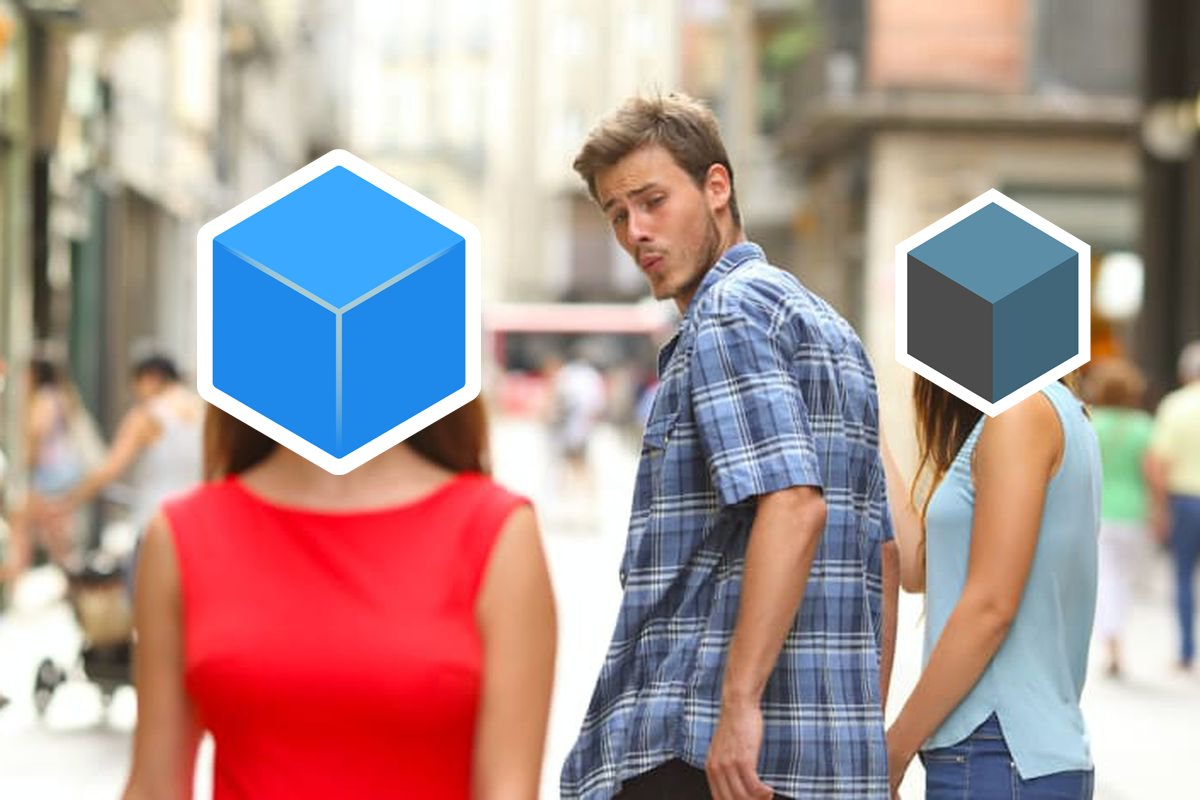 We wanted to become a better CubeCraft a new CubeCraft so we
rebranded
our logo, style guidelines and the main thing, our forums! - And we must say, it's beautiful!
Forums - A brand new layout! Updated our featuring community posts, added pretty forum icons, we even added new emojis
Discord - We also rebranded our Discord, changing its layout, channels, the lot. We implemented giveaways!
Passport - Recently we introduced CubeCraft Passport which allows players to link their Minecraft accounts, Java & Bedrock, as well as their Discord, to keep everything in one location, and this is only the start for Passport!
CubeCraft Design!
The design team had some ambitious goals over 2020. We wanted to grow and release a ridiculous amount of content, especially within the Minecraft Marketplace! We wanted to innovate and bring exciting new content that has never been seen before.
More Marketplace releases - During 2020 we have released 30 worlds, 41 skin packs and 1 resource pack!
Publisher - We have published the talented artist Mizuno on the Marketplace working with a translator.
Provide more opportunities - Our team has expanded rapidly, we have gained more variation in roles within video, behaviour, redstone etc. The design team has collectively worked over 10,000 hours this year - I'm not even exaggerating!
More server content - With the multiple game releases, we always worked with the development team to release more map content alongside. We released many map updates throughout Summer and Winter.
Loot content -The team has strived to released more advanced and regular 3D models for loot content throughout the Bedrock platform, from buddies, to flag skins to furniture!
Some of the work we are most proud of on the Marketplace:
Introducing new lobbies - our SkyWars Lobby on Bedrock!
Development & Technology!
The Development team needed to grow rapidly during 2020. That's exactly what we did, we identified where we needed people and went on an aggressive recruitment drive! It was fantastic to even bring back a familiar face this year, considering we had to say goodbye to them during the difficult times of 2018.
Protocol and Platform - We want to make our Bedrock platform more user friendly, accessible and to constantly crush any bugs that arise as quickly as possible! Now Rubik isn't the only one working on our Bedrock platform, we have a dedicated team for it!
Game - Games are what's fun, it's what keeps people playing. One of our greatest achievements this year was creating Among Slimes in less than 10 days. We have more game developers than ever, which allowed us to port so many of our Java games to the Bedrock network!
Content - We need to retain our playerbase by providing quality of life updates, bug fixes and frequent loot updates. We've seen a lot of new loot on our server, from ranks to game skins - these help you personalise the game to your liking! We pride ourselves on putting money back into our team, so these purchases really help our running costs.
Anticheat - People were very mad at Sentinel, and rightfully so! We made a big decision on bringing on 3 anticheat developers to tackle this massive game of cat and mouse.
Infrastructure - We were faced with massive growth during 2020 which led to a lot of calls to our data centre asking for more dedodated wam! Our team has grown rapidly in recent months, and we plan on making a more stable and accessible network for all players around the world! Also, yes we know you want US servers, we do too!
Translations - We have published over 105k individual translations! We now provide support for more languages making our network more accessible by everyone around the world. Our Translation Team Heads have been working on lots of improvements inside of the Translation Team, and soon we're expecting to open applications for that and start growing the team again!
Interested in learning more about technology within CubeCraft? Make sure to read some of our older posts
We've sent around 15 Petabytes of data throughout of 2020, which is 15000 Terabytes, which equals to 15,000,000 Gigabytes, which equals to 15,000,000,000 Megabytes... 15 BILLION! Good luck putting that on a memory stick.
The Future of CubeCraft Games!
For 2021! We want continued growth within our teams, social platforms, and of course our server! More games? You bet! We want to target for more supporting content & quality of life updates for you all to try out... even from different regions of the world. We will still make mistakes

Beta EggWars

, and we're glad you have all stuck by us throughout them. However our goals remain the same, to make CubeCraft a place of quality and fun, and to make it safe and accessible to all!
Thank you everyone for your continued support, we wouldn't be here without you, we love you all!

Stay Safe!

TLDR:
2019
2020
2021
Last edited by a moderator: