game maker
Team CubeCraft
💙 Admin Team
Oct 20, 2013
329
3,685
273
25
Hey Bedrock CubeCrafters!
Let's start with a little story. One day,
@Soulless_Unity
&
@rubik_cube_man
were chilling whilst watching Zootopia, when Soul mentioned that BlockWars was one of their favourite gamemodes, and Rubik hinted that it would be a fun idea if there were a 100 player BlockWars games. Then Giga BlockWars was born. During their free time, Soul created 3 Giga maps and Rubik developed the support 50 player games. So there you have it, starting from watching Zootopia, to releasing GIGA BlockWars. What a crazy twist of events. Wow... it seems shorter when typing this out.
Want to learn more about Giga BlockWars, read below!
This gamemode is only available on our Bedrock edition network and is currently available in our Beta Games lobby. As you title says, we've added 50v50 BlockWars, which you can play today. We have 50v50 for Capture the Flag and Bridges. There's 3 maps for this gamemode, go and check it out!
Because 50v50 is so large, we've added a rolling player count system, bit similar to our Free for All gamemode, players can leave and join at any point. The reward system works on how much time you've spend in that game/contributed to the game. Rather than iron ore generators, we have Iron block generators so that you can gear up faster!
Capture the Flag: Castle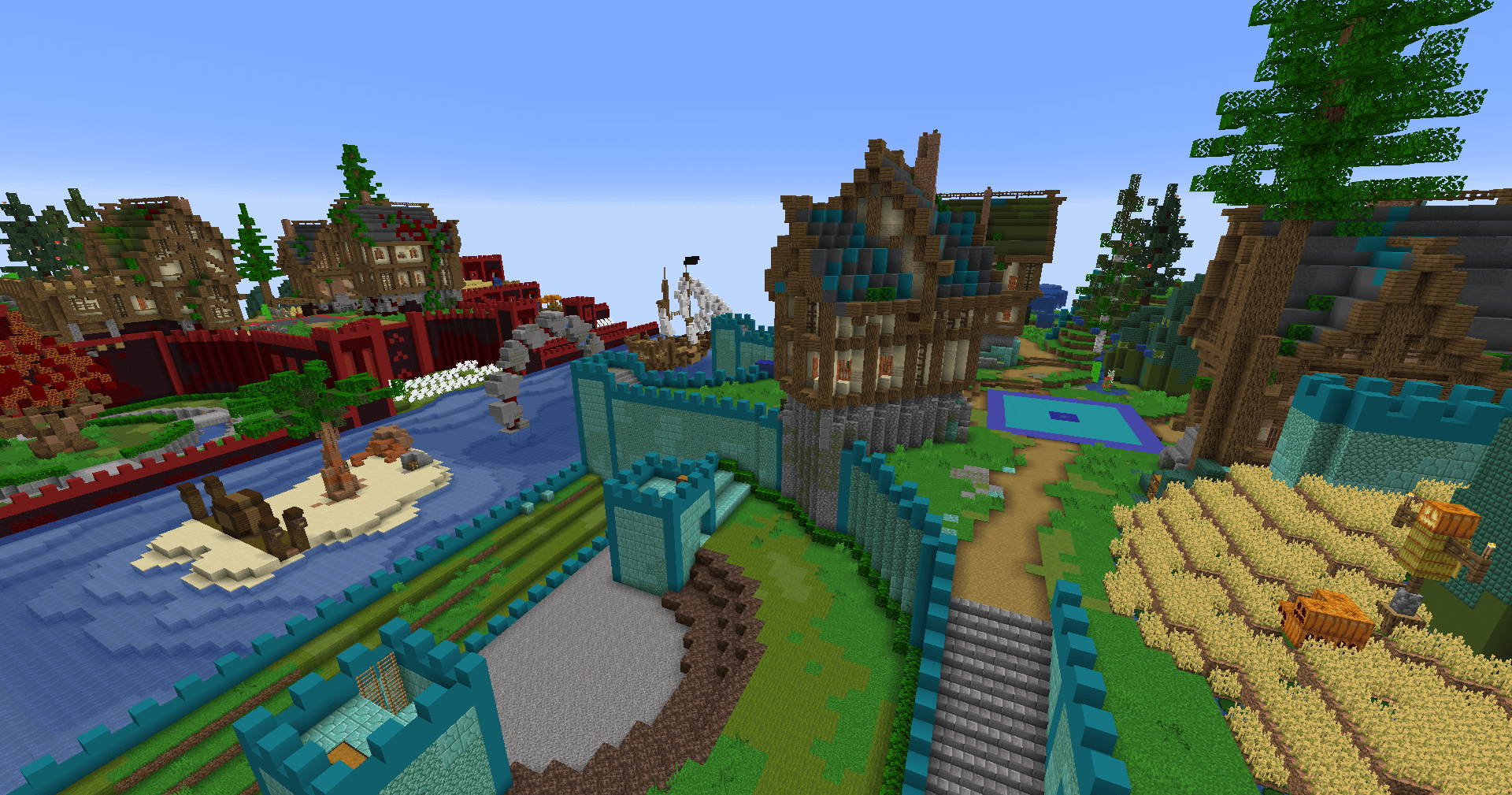 I thought it was a castle, but it's just a fort. I had to de-moat it.
Capture the Flag: Canyon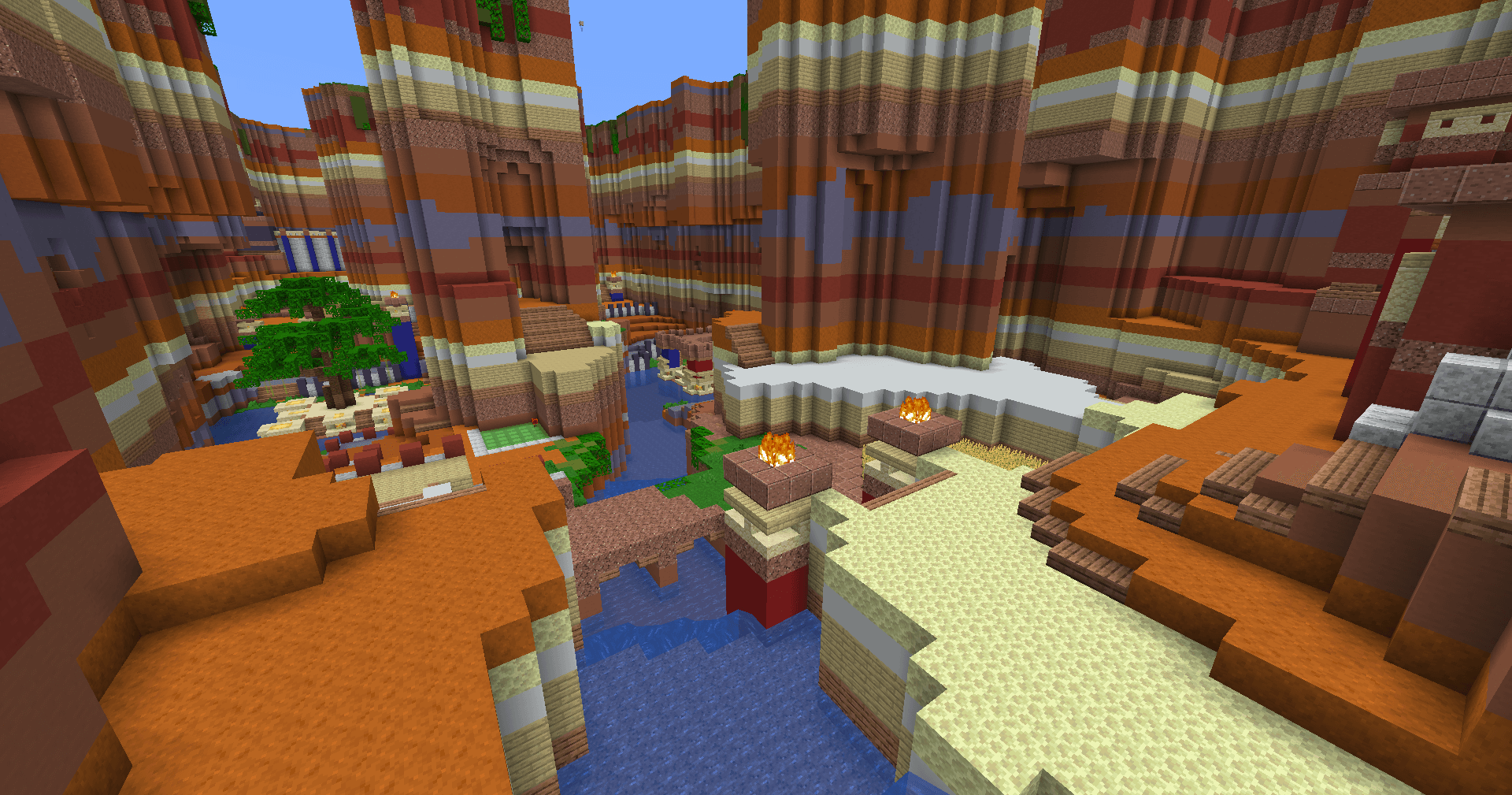 I canyon believe it...
Bridges: Mystery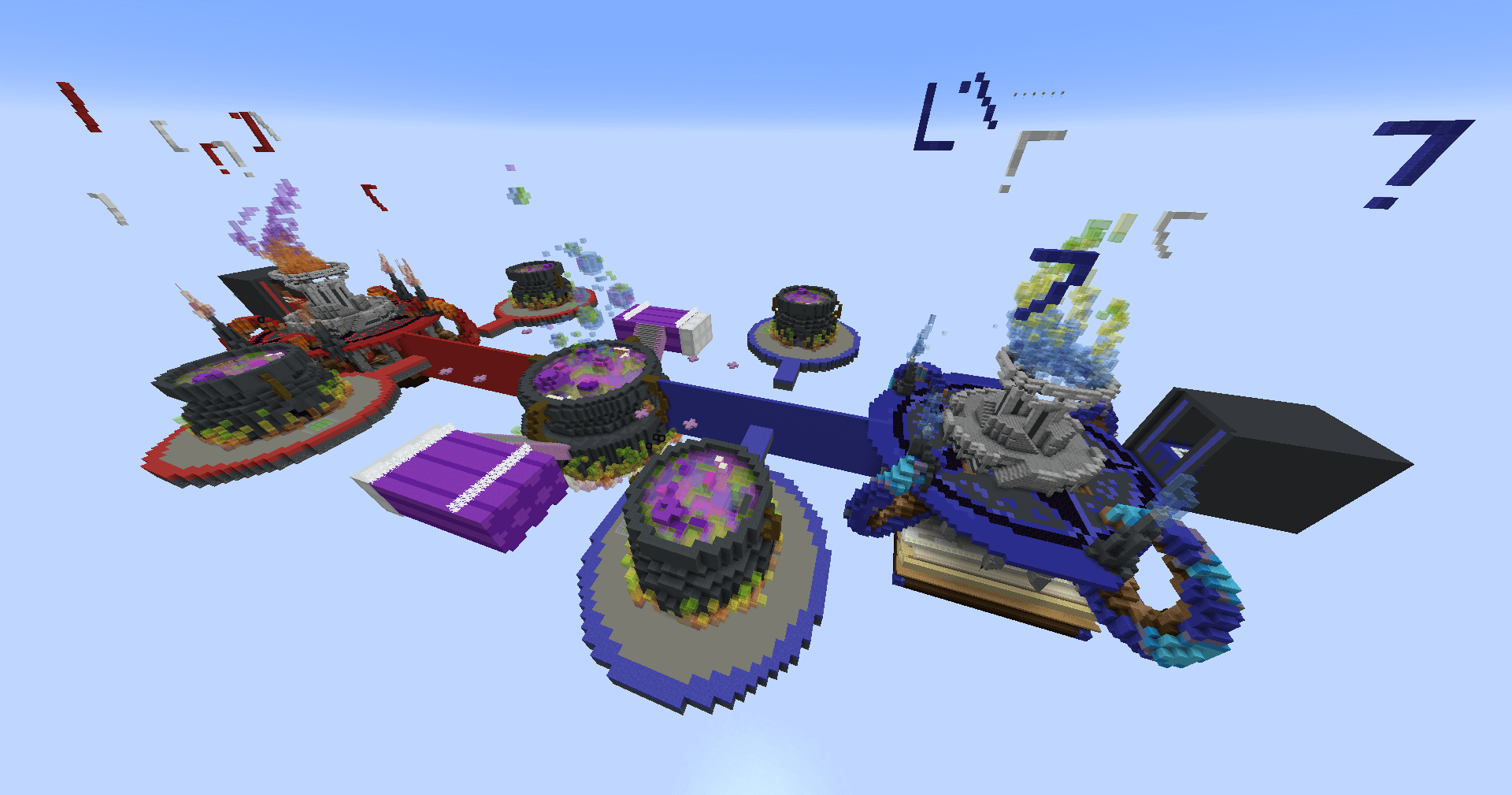 Where Shaggy and Scooby at?
​
Other tweaks!
Along with the new gamemode available in our Beta Games lobby, we've made other tweaks to our Bedrock network. Have a look below!
Main hub:
Revamped massive floating Cube
Made game banners scale went looking at them
Hotbar items open automatically when clicked on touch devices.
BlockWars:
Added the ability to join games in progress
You are automatically transferred to a new game at the end of the game
Added an AFK kick feature
Added a new flag location indicator, visible across the map
Rewarded experience and points are now varied based on time spent in the game
Thanks for reading; we hope you enjoy Giga BlockWars and the new tweaks introduced into the main hub and BlockWars. Have fun!
Last edited by a moderator: