NOTE TO READERS: THIS IS A REPOST OF ONE OF MY OLDER SUGGESTIONS. YOU CAN FIND IT HERE. DO NOT REPLY TO IT AS IT IS OLD AND YOU WILL BE PUNISHED FOR NECROPOSTING.
Make commands show up when typing /

​
​
Hi! As you probably may have read, this is a repost of one of my old suggestions. The suggestion proposes that you should be able to see every command upon typing / into chat, like in a singleplayer world you made. Example(not my image and this is java but same point):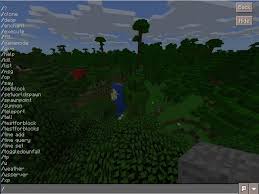 In Cube, however, this does not show up when you type in a forward slash. This is an inconvenience because some people don't even know half of the commands and they should know otherwise it becomes confusing for players new to the server. Example, a new player wants to check what region they are in for a Skywars lobby, they don't know that /whereami exists. In this case, they should be able to type / and look for a command that says it tells you what region and lobby you are in(whereami). Also, when the commands show up they should say what they do instead of not saying anything and also show the correct format you should type your command in. That's about all I can say, you can read my past suggestion(DON'T REPLY TO IT AS IT'S OLD AND YOU WILL BE PUNISHED FOR NECROPOSTING but feel free to look at it from a safe distance!!)
Percentage of agrees:

100%

​
Agrees until forwarded:
F
O
R
W
A
R
D
E
D
​
Thanks for reading, remember to leave your opinion!!
Last edited: