Protocol Developer
Team CubeCraft
💻 Developer
Hey everyone!
We now support PS4 players on our Minecraft server! To connect, simply navigate to the servers list and click on CubeCraft! You'll be able to join our 10+ unique minigames with your friends or by yourself - take a look!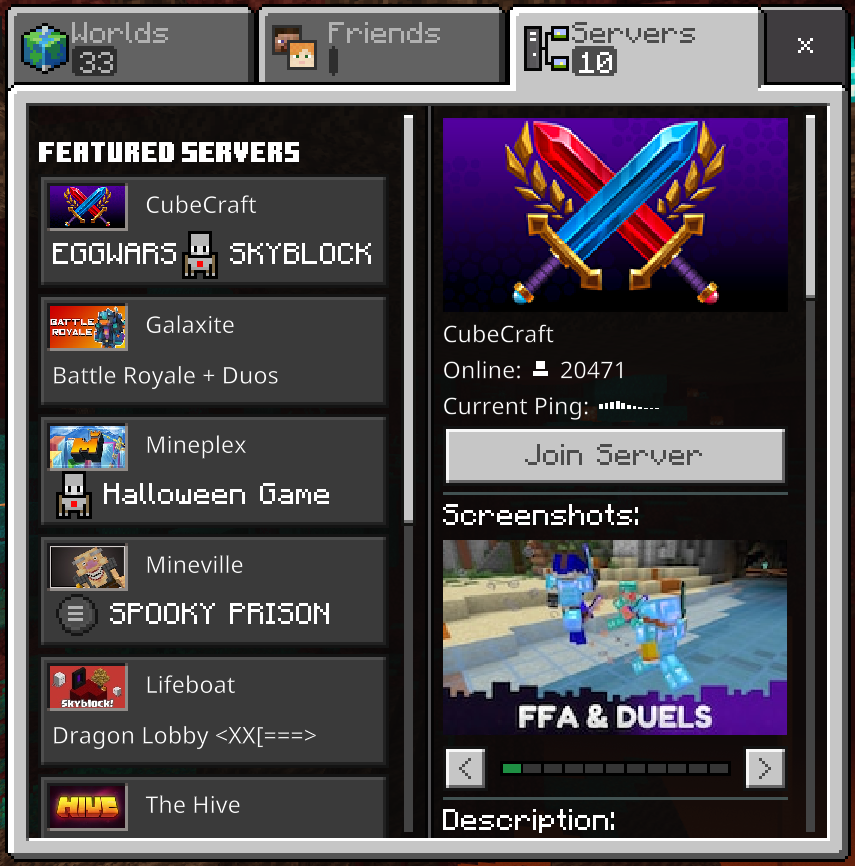 ​
Take a look at our PS4 trailer here:
To our new PS4 community, welcome! We're glad to have you around, and we're excited to see what we will build together.