Oct 4, 2016
125
453
134
14
Heya, you might be familiar with this screen when opening the CubeCraft website.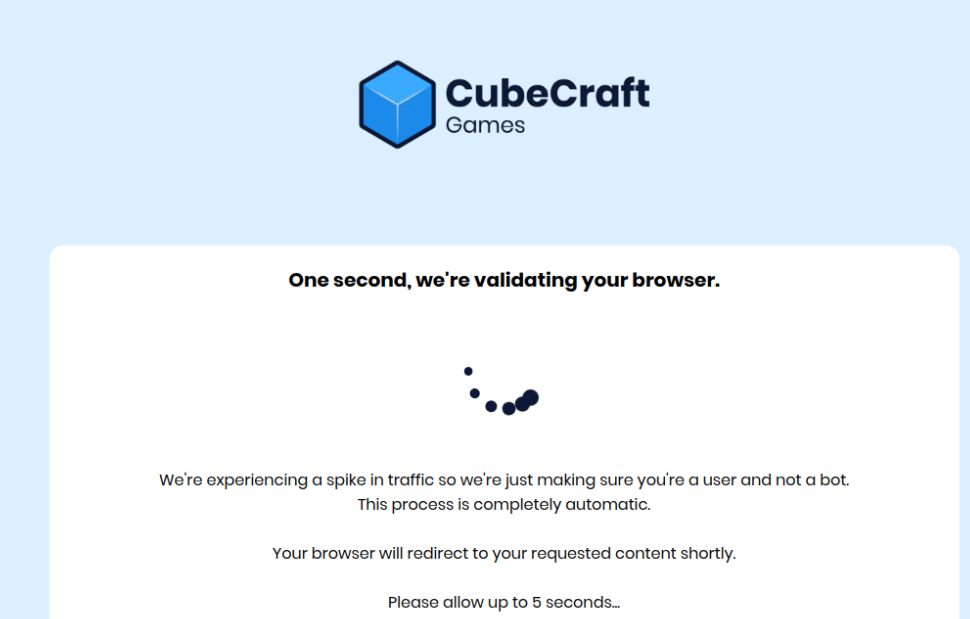 Well in the corner of the page, there is shown your IP
I just wanted to make this simple suggestion about hiding your public IP address while your browser is being checked before entering.
Why is this a good idea?
I have recently started seeing this screen more and more often when loading the Cube website and simply when you are sharing your screen, for example, you might accidentally leak your IP.
How to fix this?
The best option in my opinion would be to simply hide the IP and display it only when you hover over it with your cursor.

Please share your thoughts about this