Developer
Staff member
Developer
Hello Java & Bedrock CubeCrafters!
It's time to introduce a new BlockWars gamemode! - Now before we start, BlockWars is a well known gamemode for it's CTF and Core modes. BlockWars concepts can be spread wider, it's not a game of flags or cores, it's a game of Red vs Blue or team vs team. With that being said, we wanted to add a new mode to our BlockWars family, introducing Bridges!
Slightly similar to the well known Bridges gamemode, ours has some epic twists! Now we wanted to introduce a new mode to our Bedrock network but as we knew our Java community love BlockWars, we wanted to port it to 1.9+ Java too! - Read below to learn more about this release!
BlockWars Bridges released!
This new game is pretty simple - after you drop out of your cage, you have to run into the opposing team's pits to score a point! To get to their pit, you need to run across a narrow bridge - try and place blocks underneath you to outmanoeuvre your enemies.
Struggling to score any points? Maybe powerups will help!
Powerups will spawn at four locations near the middle of the map - to get them, you can either shoot them with your bow, or you can bridge over to collect them. Watch out though, people can bow you off!
Here's a list of what powerups you can get:
-
Speed
: Give yourself some speed - run away from your opponents! Speedy!
-
Jump boost
: Give yourself some jump boost - who needs to place blocks when you can just... jump over everyone!
-
Strength
: Give yourself strength - now that you hit harder, maybe you'll win a fight!
-
TNT
: Give yourself a block of TNT - you blocked your pit? Aaaaaaand now it's gone.
-
Arrows
: Give yourself arrows - Run out of arrow? Shoot an arrow to give yourself some more arrows...
-
Double Points
: Give your team double points for each time you score a point. Bring back the game!
-
Haste
: Give yourself haste, mine blocks extremely fast! (Java only)
Now some of you are wondering, what's the twist on your Bridges gamemode? Well, let us start. The team sizes aren't teams of 1, 2 or 3, they are teams of 5! So that's 5v5, just like our classic BlockWars gamemodes, we wanted to keep the team sizes similar, so you can keep having awesome moments with your friends. Next, the amount of capture points you need is revolutionary, you don't need 3 or 5 captures, you need 25! - Because games will be so full & chaotic, we wanted to balance the team & players sizes with the captures, you'd be very surprised how fast you can get 25 pit captures!
Continuing the similarities with our Bedrock version of BlockWars, we've ported over the iron generators into BlockWars Bridges, for both Bedrock & Java! - What this means, is on our Bridges maps you will see iron ores, if you mine them, they will drop iron ingots and you can use them to craft better gear!

Mining Iron generators.​
BlockWars Bridge games will last for 5 minutes, so you have 5 minutes to capture 25 points or at least become the team with the most captures before the timer runs out. If the scores are tied, this will activate
SUDDEN DEATH
! This is where the team with the next pit capture wins!
Maps!
Our BlockWars Bridges gamemode will be getting 3 maps on release for both Java & Bedrock, and there might be more in the future. Check them out below!
BlockWars Bridges - Towers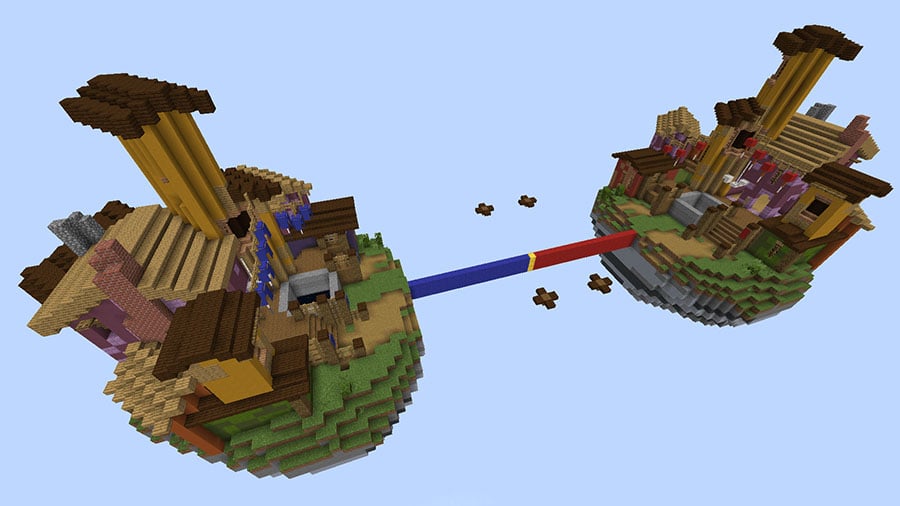 That's a tall tower!
BlockWars Bridges - Mesa
Better get mining!
BlockWars Bridges - Factory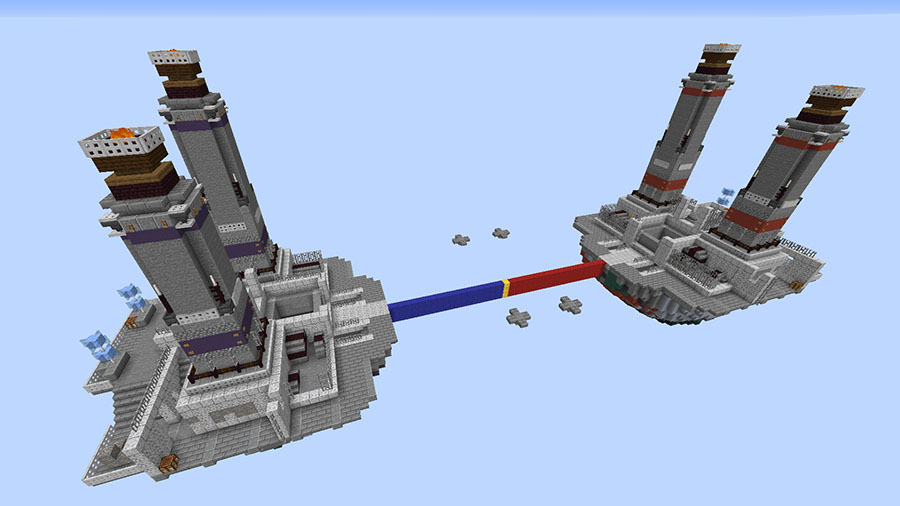 This place is full of facts!
​
Bedrock customisation!
On Bedrock, we have the magical power to add model entities into our games, so we thought, why not have custom pit skins! Available from this release, there are 3 custom pit skins unlocked for all
BlockWars Rank
holders. That's right, if you own the BlockWars rank, there's no need to purchase a separate pack, these pit skins have just been added into the
BlockWars Rank
. so if you want them, you'll need to obtain our epic
BlockWars Rank
! Check them out below!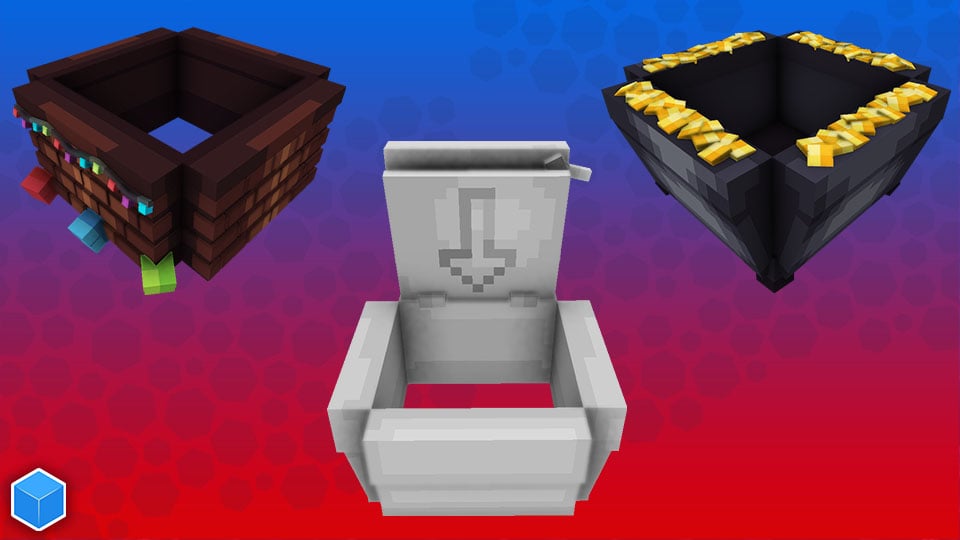 Chimney Pit Skin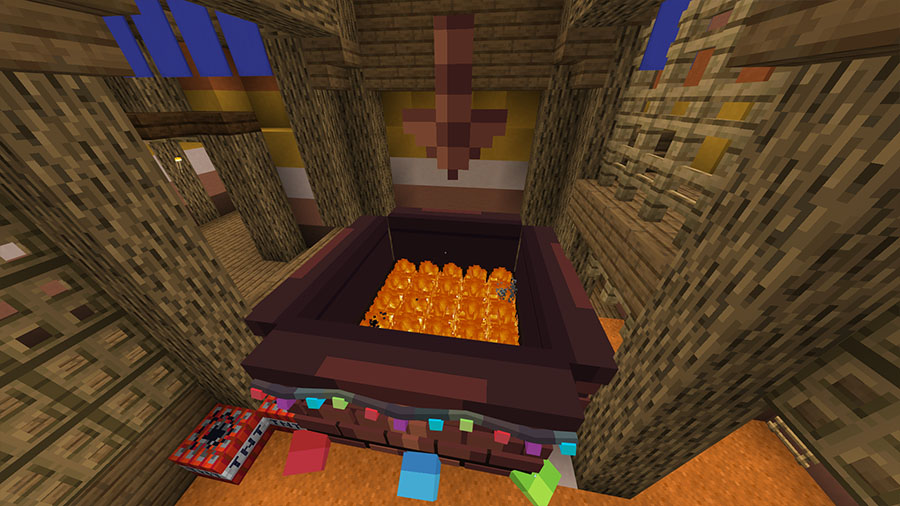 Toilet Pit Skin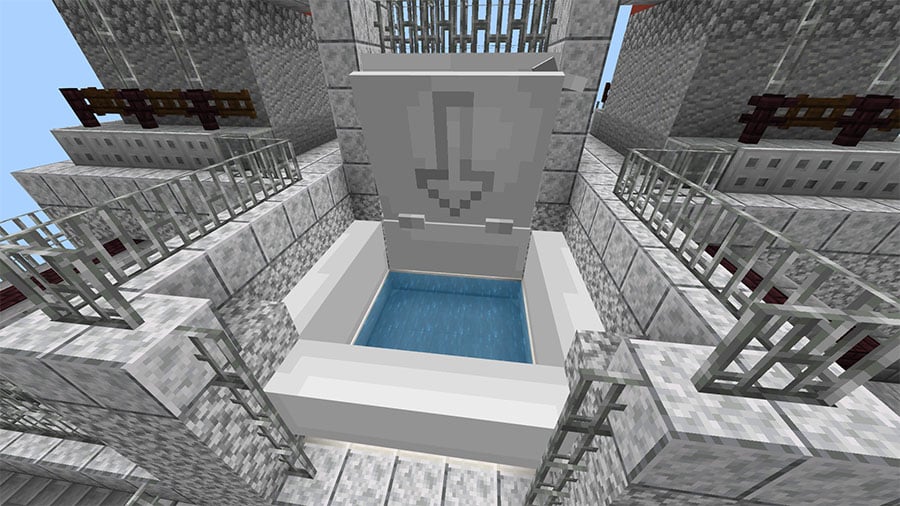 Cauldron Pit Skin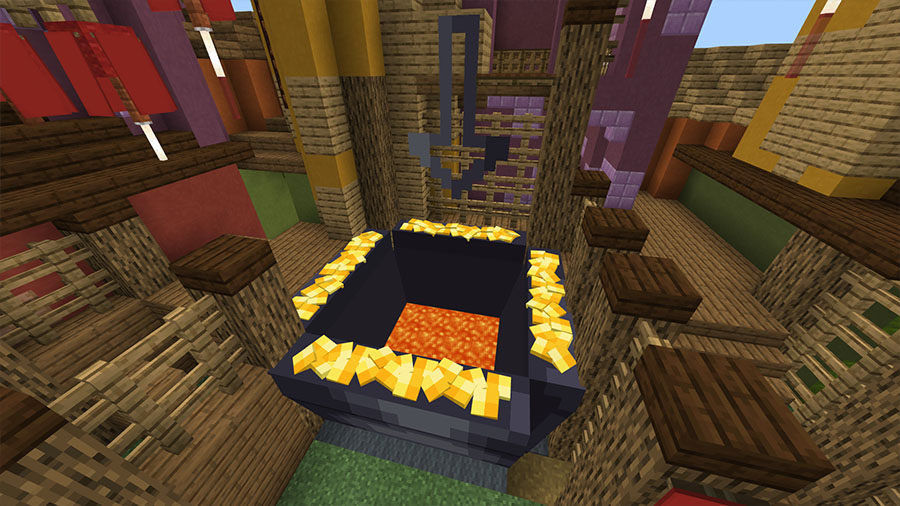 DISCLAIMER:
This game is in Beta and may see changes without announcing. If you want to stay up to date with these changes, be sure to
join our Discord
& take a look at our #changelog channel!
Thanks for reading this BlockWars Bridges release thread! We hope you have fun and enjoy this awesome update, stay safe!