🏳️‍🌈
Staff member
Admin Team
Jul 23, 2015
5,984
5,975
548
21

​
Happy Halloween Bedrock CubeCrafters!
It's that spooky time of year again, where zombies come out from the ground and the ghosts start visiting! For the 2nd time, Halloween has joined our Bedrock Edition server. Want to know what's in the update? Read below to find everything out!

As usual with a seasonal event, we've changed our main lobby to fit the theme. Decorated with cobwebs and pumpkins, you'll surely be in the Halloween spirit.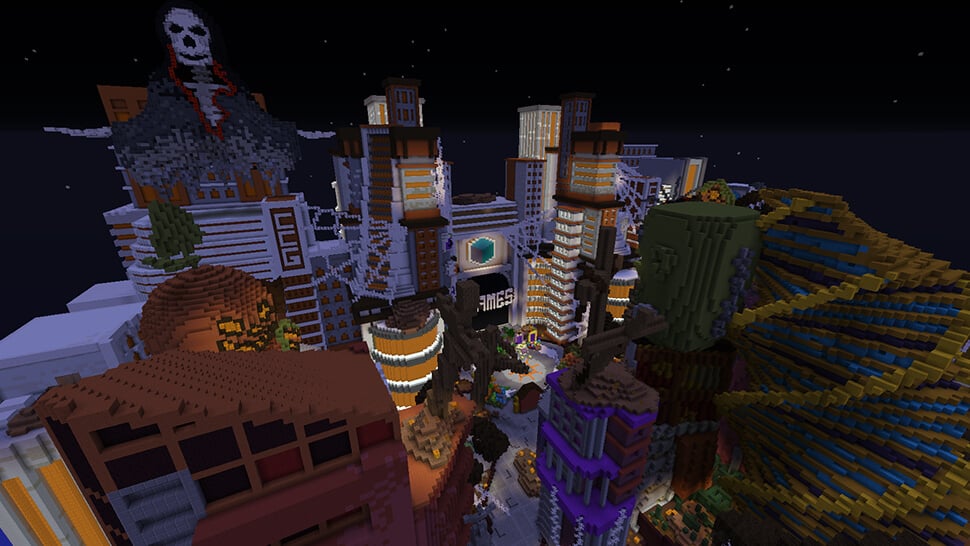 Bedrock Halloween Lobby 2019
​
As a CubeCraft tradition with seasonal updates, our Halloween has a Pumpkin hunt! You need to collect a total of 15 Pumpkin styled Trick N Treat candy bucket. These are hidden all round the lobby, so good luck. But if you're good finding them and you collect all 15, you will win an exclusive Sweet Treats Win Effect!
Collecting a Pumpkin candy bucket.


Sweet Treats Win Effect​

The Ender is back for 2019 on our Bedrock network! Ender on Bedrock is a lot different to
Java
, as 12 players will be dumped into a huge forest instead. The aim of the game is to avoid looking into the eyes of the Ender and collect
20
pages to escape and survive! If you look at the Ender you'll lose health until you're dead, but don't worry as collecting pages heals you.
Pages have been hidden all round the map, and can only be found in open and main areas. Players have 10 minutes to discover them all, before the Ender automatically wins. Players will also be given a torch to help them light their way to victory to discover pages, but be careful as it has limited power to start with. But you'll get power back when you collect pages.
Ender Forest map.
Ender gameplay.
​
Thanks for reading! We hope you enjoy this Bedrock Halloween update part 1 and we hope you enjoy playing Ender again, look out for part 2 soon!