Server Associate Producer & Creative Writer
Team CubeCraft
💙 Admin Team
Jan 26, 2020
69
969
109
19
Hey Java & Bedrock CubeCrafters!
After months of hard work,
and some issues with keeping The Evil Bunny out of our work
, we're extremely happy to announce to you guys our newest RPG: Magic & Mayhem!
-
Also available in Dutch & Spanish.
A very normal universe, consisting of multiple worlds, always used to be calm as they worked together to reach their goals. That was all until corruption started spreading... the Dwarven and Fayens are in despair as their worlds start changing and filling up with these weird new creatures... do you have what it takes to help them?
The Races
Within this universe, you'll be able to find 5 different races! 3 of which we know some information about, and 2 that have invaded our universe and we've yet to find out what they do.
- Quintenians:
Just like humans, with a world very similar to ours. The bond between CubeCrafters and Quintenians is strong, as they've been working together for quite some time. They're not very used to new faces and might be a little scared at first.
- Dwarven:
Intelligent creatures that know their way around. They're known to be extremely fast workers and they love to work together with Fayens. They can live up to 250 years! And they're a bit smaller than other races...
- Fayens:
Probably the most lovely race you'll find in the universe, always willing to help out. They don't get to see humans & Quintenians that often and are mostly grouping up and working together with Dwarven.
- Nyms:
Dragon-like creatures, we don't know much about them as of now...
- Wurgs:
These Orc-like creatures don't speak our language either...
The Objective
Within this new RPG, we've integrated a system that makes it possible for you to level up yourself and your wands! Keep on upgrading your abilities and wands to easily make your way through the quests and mob fights!
We have added
17 different attributes
that you're able to upgrade! From increasing the Mana that you'll need to cast your wands, to bonus damage on your Flame wand, you can increase the strength of your character to take on all that's coming!
This may require
Spirit
or
Essence
. You gain Spirit by killing any of the mobs, however Essence has a small chance of dropping from elemental mobs.
Around the realms, you will find Shrines to upgrade your wand - these will increase the damage your wand gives, but it increases the Mana taken to cast!
We have also added
Party Support
for the Magic and Mayhem RPG! If you join a party with someone, you will both join the RPG back where you last joined, but you will
not be teleported with each other to different worlds!
This is to avoid any exploits and so you can explore the worlds independently to your party leader! If the party leader leaves the RPG entirely, you will be pulled out with them.
The Wands
Moving onto the subject of wands! Within this RPG there are 5 different wands you can obtain. Each elemental wand has its own unique abilities to attack mobs. Some wands might even deal more damage against specific elemental mobs!
The Flame Wand! - Recorded on Bedrock!
The Hydro Wand! - Recorded on Java!​
The Mobs
Yes, you're seeing this right, we've got
CUSTOM ELEMENTAL MOBS
for both
JAVA & BEDROCK!
I won't say too much about them, but here's a little sneak-peak of the mobs and their attacks!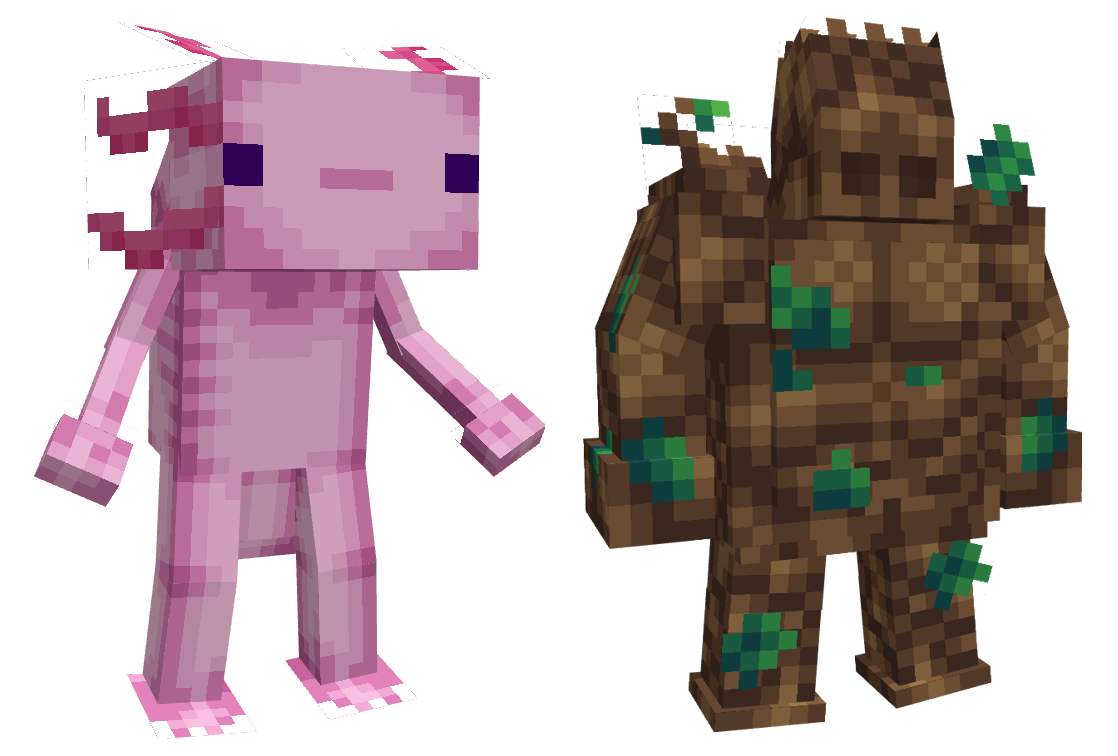 The Axolandl attacks! RUN!
- Recorded on Bedrock!
The earth starts shaking!
- Recorded on Java!​
The Worlds
Within the CubeCraft Universe, there are 3 new worlds to explore and 1 world that you already know: CubeCraft! Let me take you through the others!
- Quintenia: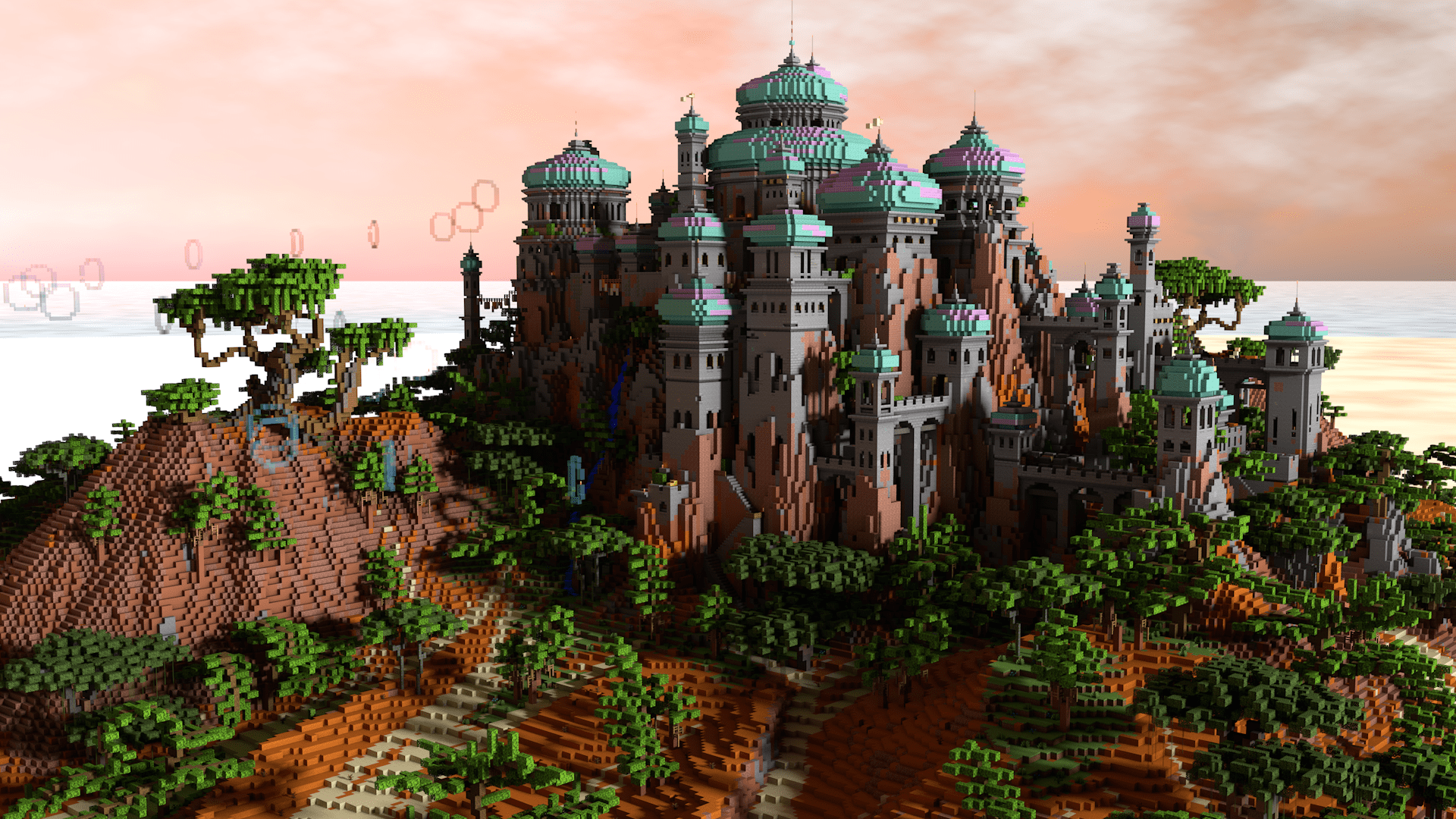 Named after the god that created this world, this is the world where Quintenians live! As mentioned before, they're very similar to humans and live together in harmony with all the other worlds within their universe!
- Yhornheim: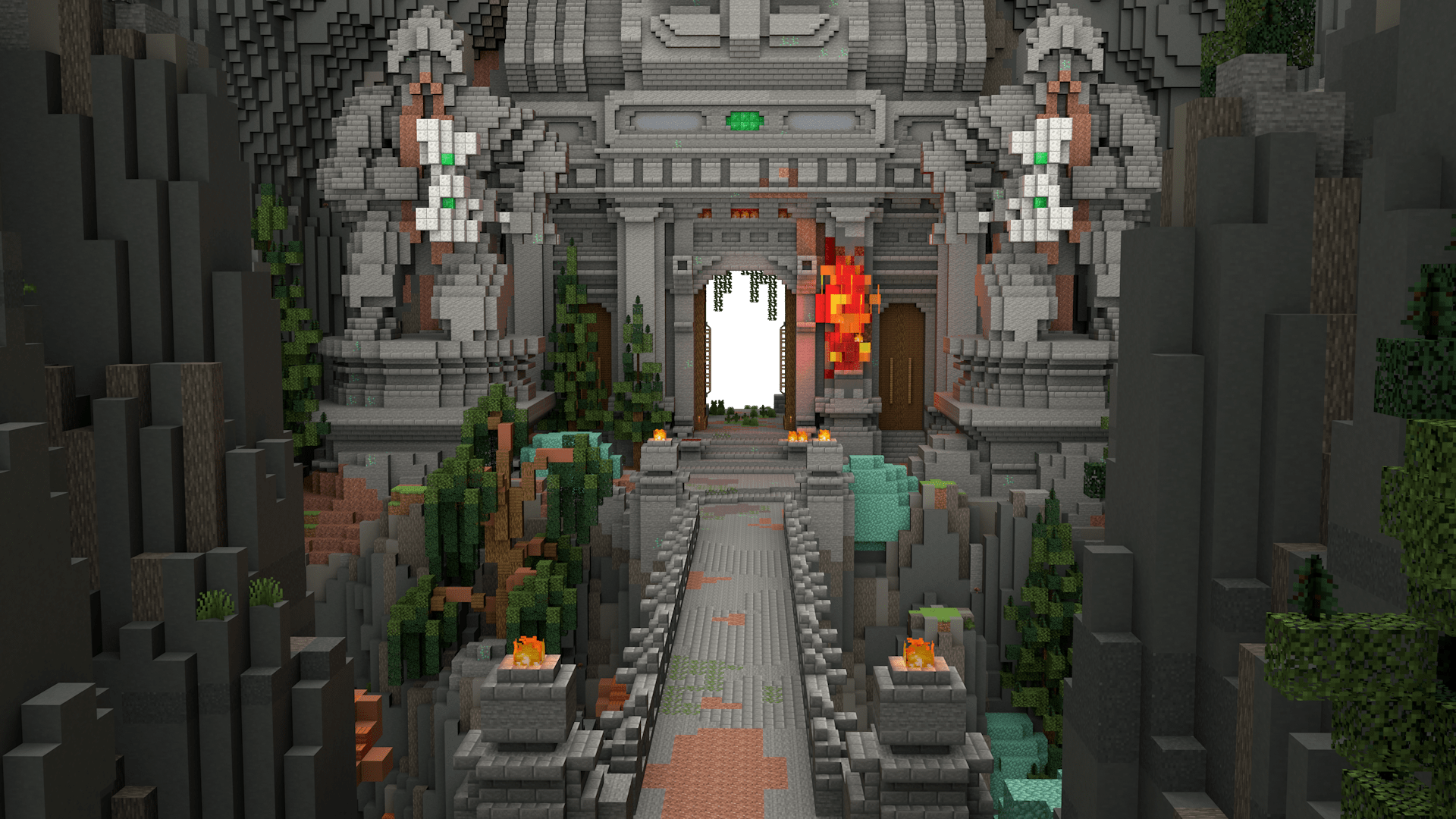 Home to the beautiful Dwarven race. Their world was built within a cave, where they created great statues and places for Dwarven to sleep and spend their time. Nyms have been corrupting this world with their element: Fire.
- Alunore: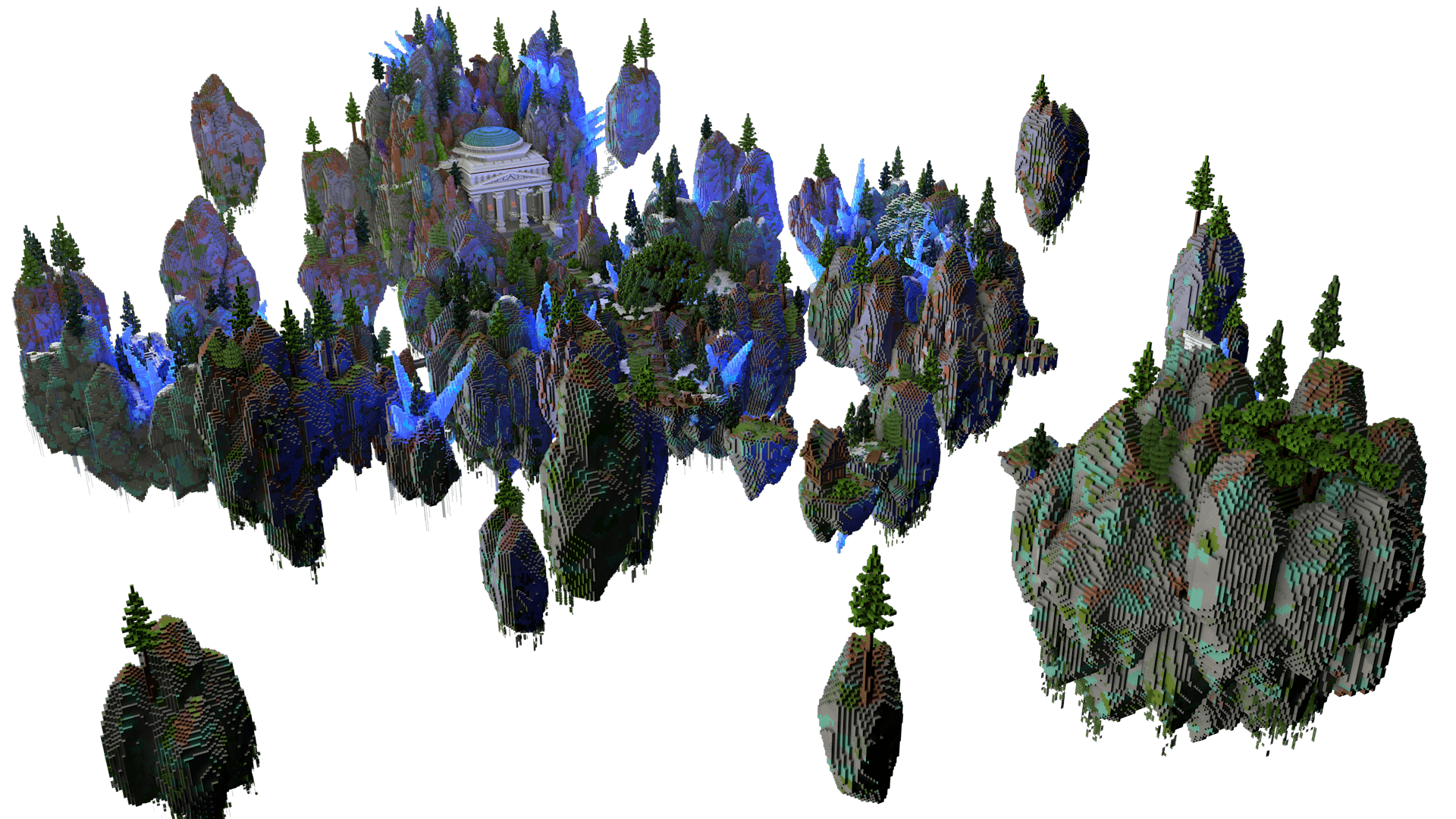 This is where the Fayens live, a beautiful world with multiple islands that are all connected in some way. Using an Elytra around this world is ideal, it will get you places way faster!
The Corruption
Moving onto the main reason why all of this is happening at the moment...
The Conjurer.
Well, he isn't the cause of the corruption as far as we know, but he appeared in his own little corrupted world as soon as we started noticing corruption in some worlds. His entire world is completely corrupted and filled with monsters, it's something we've been trying to stay away from... Maybe you are able to take a look when you're strong enough?
The Loot
Amidst all of the realms that you can see, there is loot waiting to be unlocked! Take a look at what you can find!
- Homing Pigeons - Win Effect - Bedrock

You may want to duck when you see them!​
- Goblin - Cage - Bedrock

Scary... but very cute. Look at him flipping the coin!​
- Quintenian Cloak - Trail - Java

The cloak will guide you away from The Corruption...​
- Yhornheim's Shockwave - Win Effect - Java

Yhornheim has never been the same...​
Finally, all of the skins made for this project has been released on the Bedrock Marketplace! If you'd like to purchase our skin pack,
Fantasy Teens
,
click here
!
The Credits
For all of this to be made possible, we've had quite some people put in lots of hard work for this project.
@jelliobean
- Storyline, Dialogue & Product Management
@Camezonda
- Product Management
@Younisco
- Product Management
@Story
- Custom Mobs & Pixel Art
@rubik_cube_man
- Custom Entity System, Party Support & Game Development
@driima
- Storyline & Game Development
@WorldeditAPI
- Game Development
@libraryaddict
- Boss Master
@Redned
- Entity Culling & Optimizations
@Qu1nten
- Level Designer (Quintenia, Yhornheim, Alunore)
@dxde
- Level Designer (Alunore, Darklands)
@Asheron
- Skin Designer
@Yamin
- Custom Mob
Translation Team
- Dutch & Spanish translations
@Zed
- Became a Game Developer for a day and pushed a README file
I'm extremely thankful I got to work together with such amazing people.
​
And finally, in case this thread hasn't convinced you to try our Magic & Mayhem RPG, maybe this trailer showing off everything could help!
Thank you everyone for reading this thread - now please help & save us from The Corruption!