Designer
Team CubeCraft
🎨 Designer
Hello CubeCrafters!
We're excited to bring back Spring once again, this time in our brand new lobby for the first time. Today we're bringing you brand new maps in addition to returning classics, as well as some exclusives now present on both platforms!
Check out this year's Spring update below!
Spring Maps
This year we've taken huge strides into improving parity between both Bedrock & Java by removing exclusive maps entirely. We now have a huge seasonal map pool available to both platforms.
Check out the spoilers far below to see what's new to your favourite Minecraft platform, but first- the brand new maps!
Fence - EggWars Duos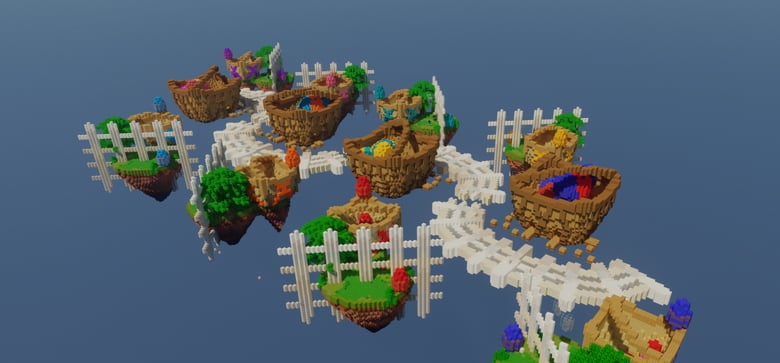 Will you play of-fence or de-fence?​
Farm - Duels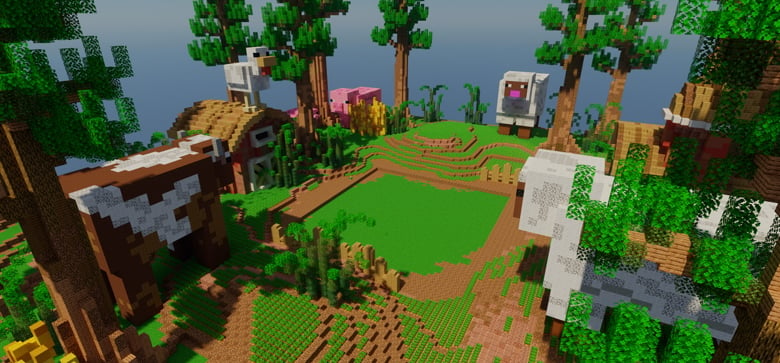 What are you, a chicken?​
Garden - BlockWars Capture the Flag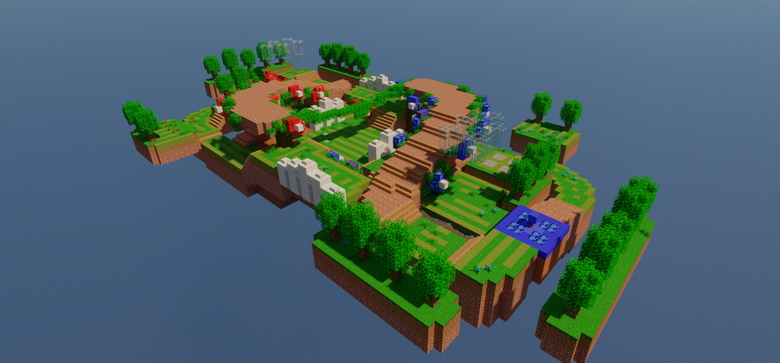 Plant the flag in this garden, watch it grow!​
Eggcelent - SkyWars Duos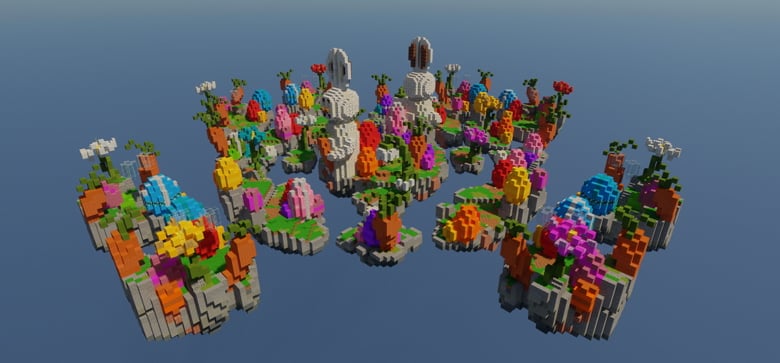 An eggcelent map, for eggcelent players.​
Carrots - Lucky Islands Teams of 4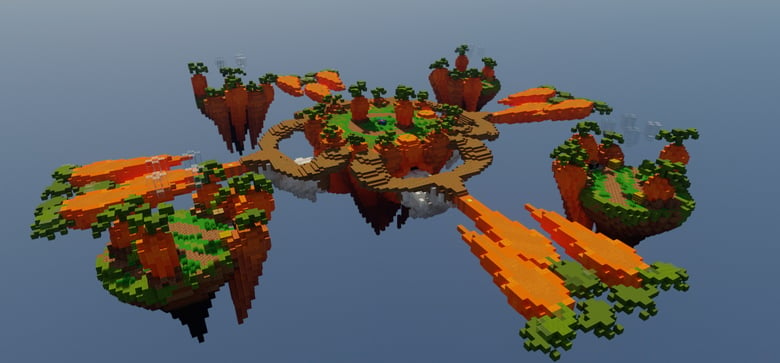 Whoever comes last place is a car-rotten egg!​
Finally we've got existing maps that have been ported from one platform to the other.
Hunt - SkyWars Duos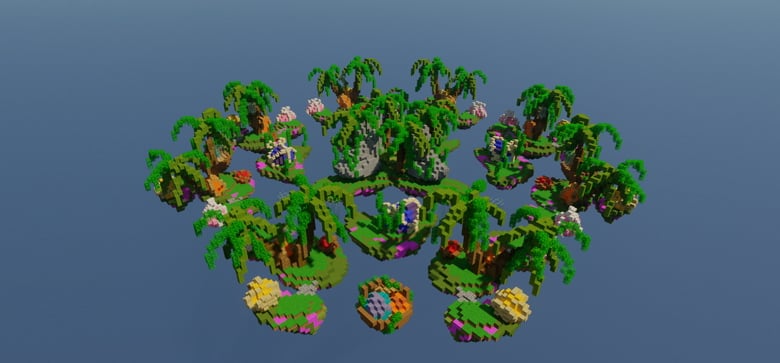 Eggs - EggWars Teams of 4
Chocolate - EggWars Teams of 2
Decoration - EggWars Teams (2)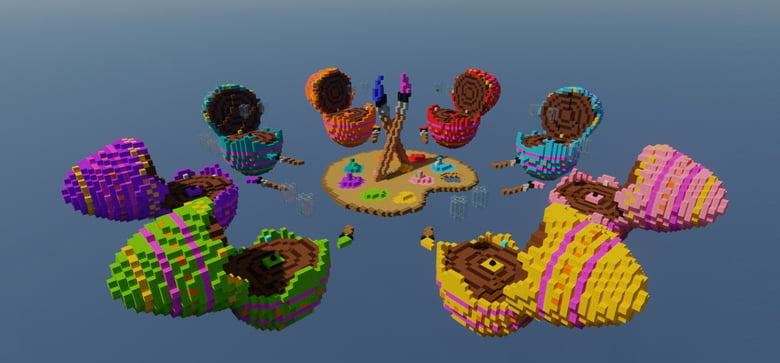 Basket - EggWars Teams (4)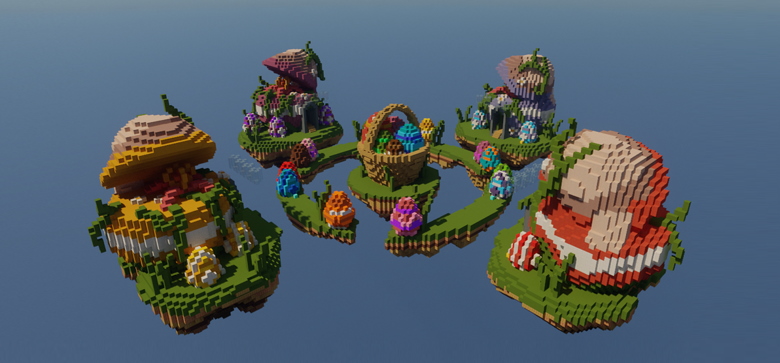 Spring Hub Additions
We're continuing our egg hunt this year, we tried to find some new creative ways to hide these eggs, admittedly we had to make it easier a few times but there are still some interesting hidden eggs in this one!
If you manage to hunt them all down then you'll be presented with a reward on both Java & Bedrock!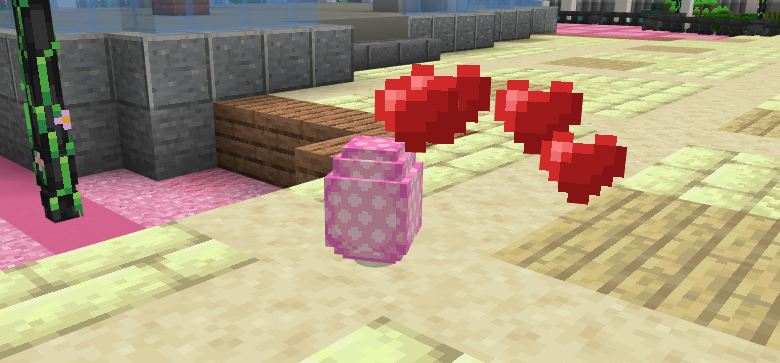 We've also got a brand new Parkour on Bedrock, you can find it at the funfair region of the hub behind the tower!
You'll get a reward for completing this Parkour in 40 seconds which is quite the challenge. Can you complete it?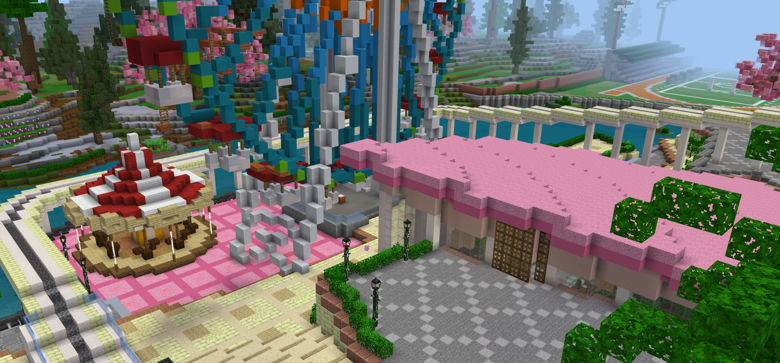 Bloom Bundle
We've got some amazing content for you loot lovers out there, introducing our new Spring bundle; Bloom Bundle. Check it out
here
!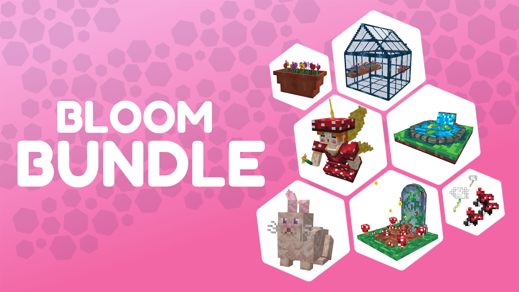 Trails
Dandelion & Ladybug Swarm
​
Buddies
Gravestones
Cages
Competitions & Prizes
This season brings blooming flowers and spring showers, we bring to you some competitions for you all to participate in! Check out what competitions we have this year and the epic prizes that can be won!
Team


Development: @ephan_ @RDev_
Builders: @Unstrafeless @Alex_de_Grote @Max111D @Robbedz @dxde @Soulless_Unity
Designers: @amandapanda @camulos03 @SuperSuccubus
Quality Assurance: @Darkninja27 @𝓧𝓪𝓿𝓲 | 𝓖𝓸𝓸𝓯𝔂 @Sl0wMo7ion @RobinDn @Wauterrr @Deann @littlemancrush @Joëlle
Marketing: @Camezonda @twiglet
Configuration: @Joëlle @Soulless_Unity @Younisco
Project Lead
:
@Story
Last edited by a team member: