Hello
(java)
CubeCrafters!
This summer we have a super cool SOLO EGGWARS tournament for you, it is called CubeCraft Champions!
6 Weeks
of games!
(4 remaining)
- Every week you can signup for friday/saturday/sunday.
- Based on your performance in your first week you will face tougher or easier opponents the next week!
- You are free to play any, all or whatever week(s) you want!


What do we have to offer?
- 50 Players every week!
- 4 Divisions to play through!
(Based on ELO)
- Prizes for the highest ranking players at the end of the tournament!
- 180+ Discord members
- Live-Streams & Spectating in-game
- 4 Hosts. 5-8 Matches every weekend!


SIGN-UP HERE:
This form is used for signing up for the second week of CubeCraft Champions. [JAVA ONLY]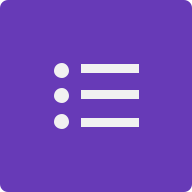 forms.gle
This tournament is hosted by CubeCraft Ranked!