Sr. Mod
Staff member
Sr. Moderator
May 2, 2016
1,894
8,732
388
18
Hi! Today i'm going be doing a second speed eggwars guide, on the team version and what type of tips and tricks you can do on the maps.
There are a total of 10 maps for team speed eggwars, with 5 teams of 2 maps, 2 teams of 3 maps, 1 team of 4 map and 2 teams of 5 map
The maps:
On the maps, boldore, lake and library, you can easily rush teams and mid, due to the small distance between platforms, which is shown here: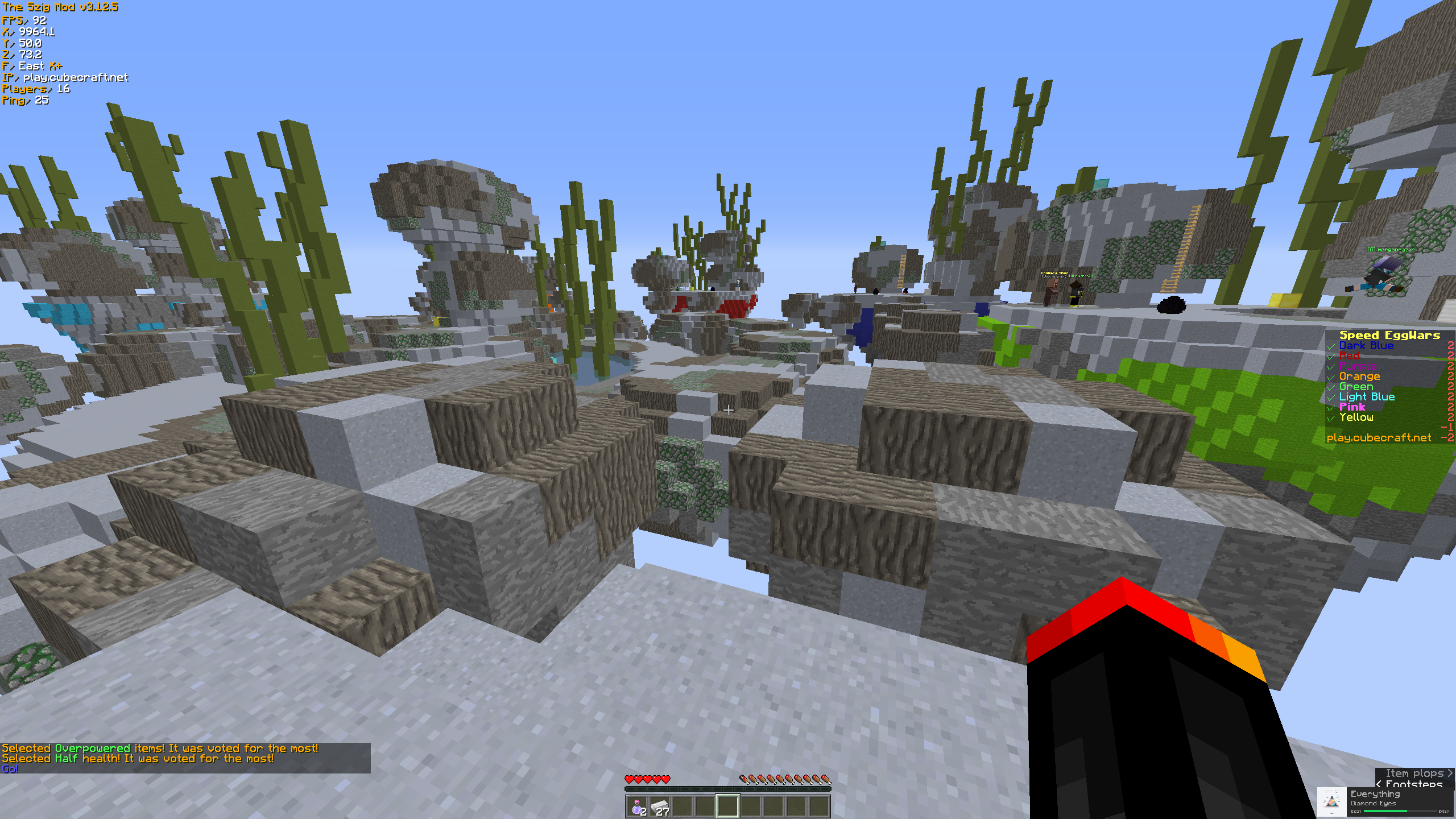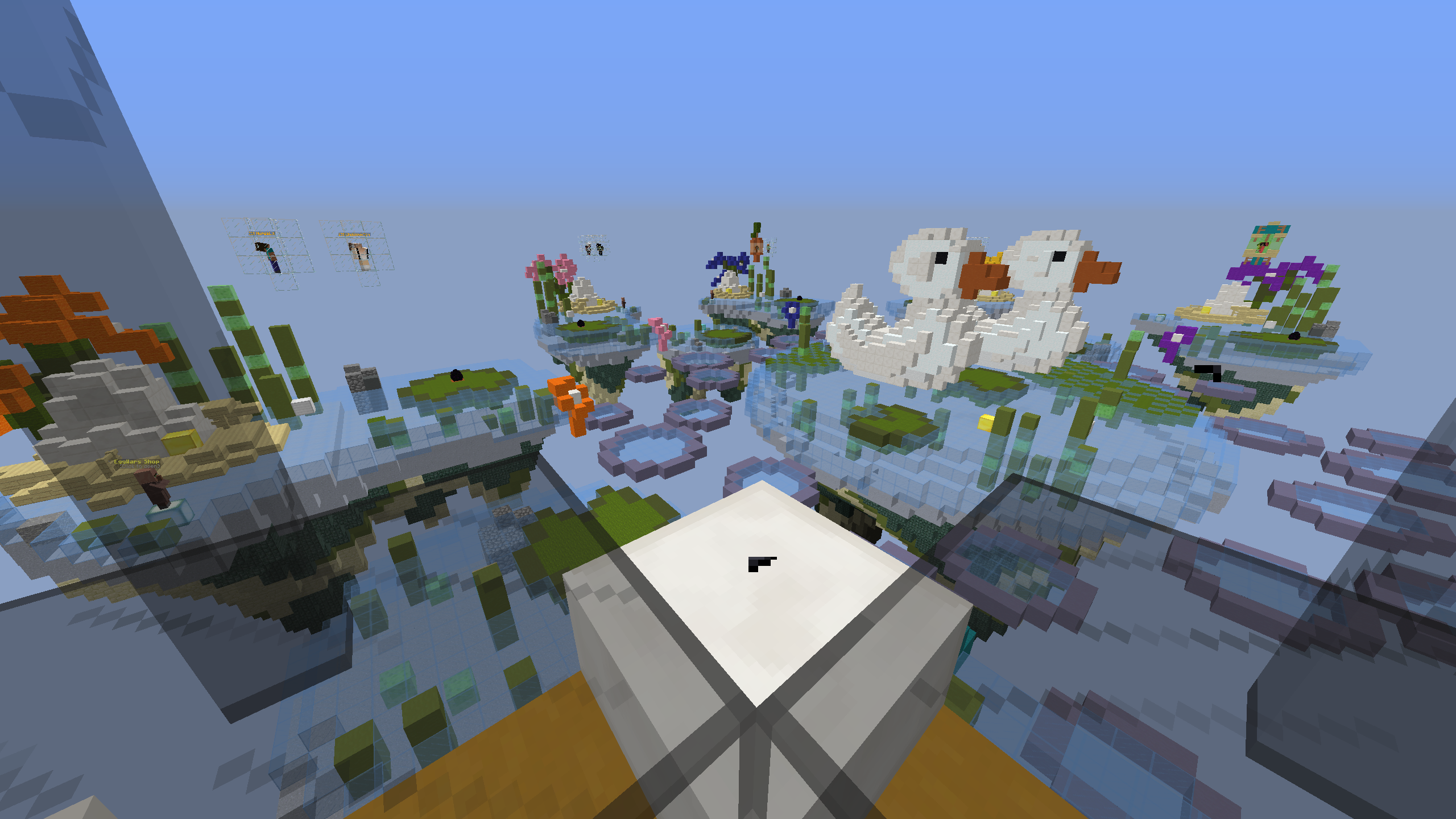 On the map library, you can rush for the team beside you, due to a 5-7 block gap between islands and due to the egg being closer to the side facing the opposite team. Most teams will rush for the team beside them and then rush for mid with a good amount of gold gens and 1 lvl 3 diamond gen and around 2 iron gens.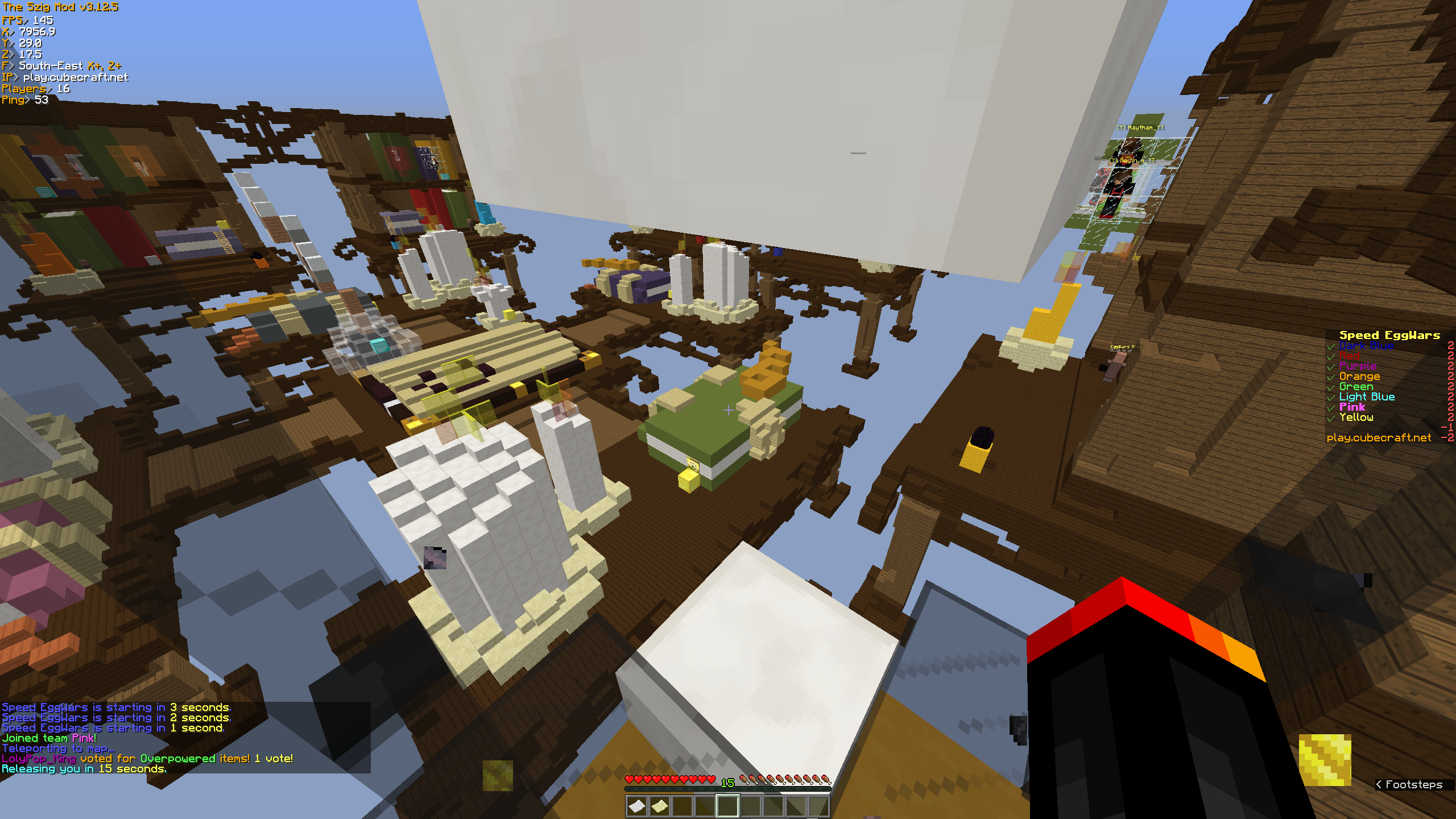 The map toys is still the same as the normal version of it, with the only diffrence being, is that all the islands are much closer to each other, meaning rushing can be done a lot quicker.
(Remember to not pick red or Dark green, due to you needing to protect against 2 teams at once and
Forest also has got the same idea, but with lesser teams and a different map layout, compared to normal (No need for me to show toys, as its pretty much the same)
Next up are the teams of 3 maps
First up, is the map called Bones, where mid is very close to all 4 islands and you can easily rush on that map as well. The egg is located at the back of your island.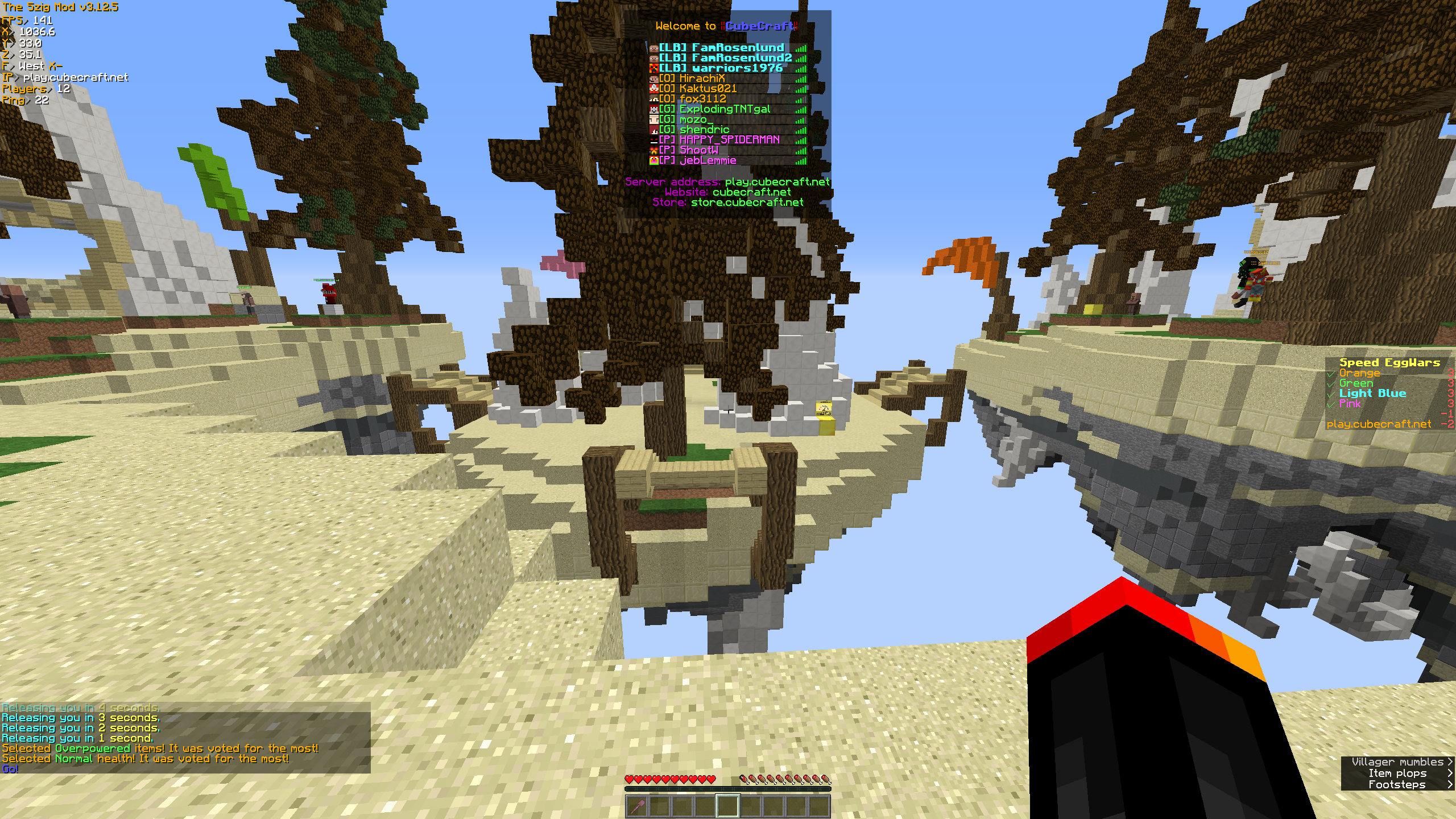 Next up, is the map Archaic, which is also another teams of 3 map. At mid there is a massive gap and a bunch of small semi-mids, with gold gens. There is small bits of cover with rocks and small stone pillars:
The one and only teams of 4 map called Candy, has small jumping platforms and a kinda small enclosed mid, but with quite large open semi-mids and quite a lot of diamond gens and gold: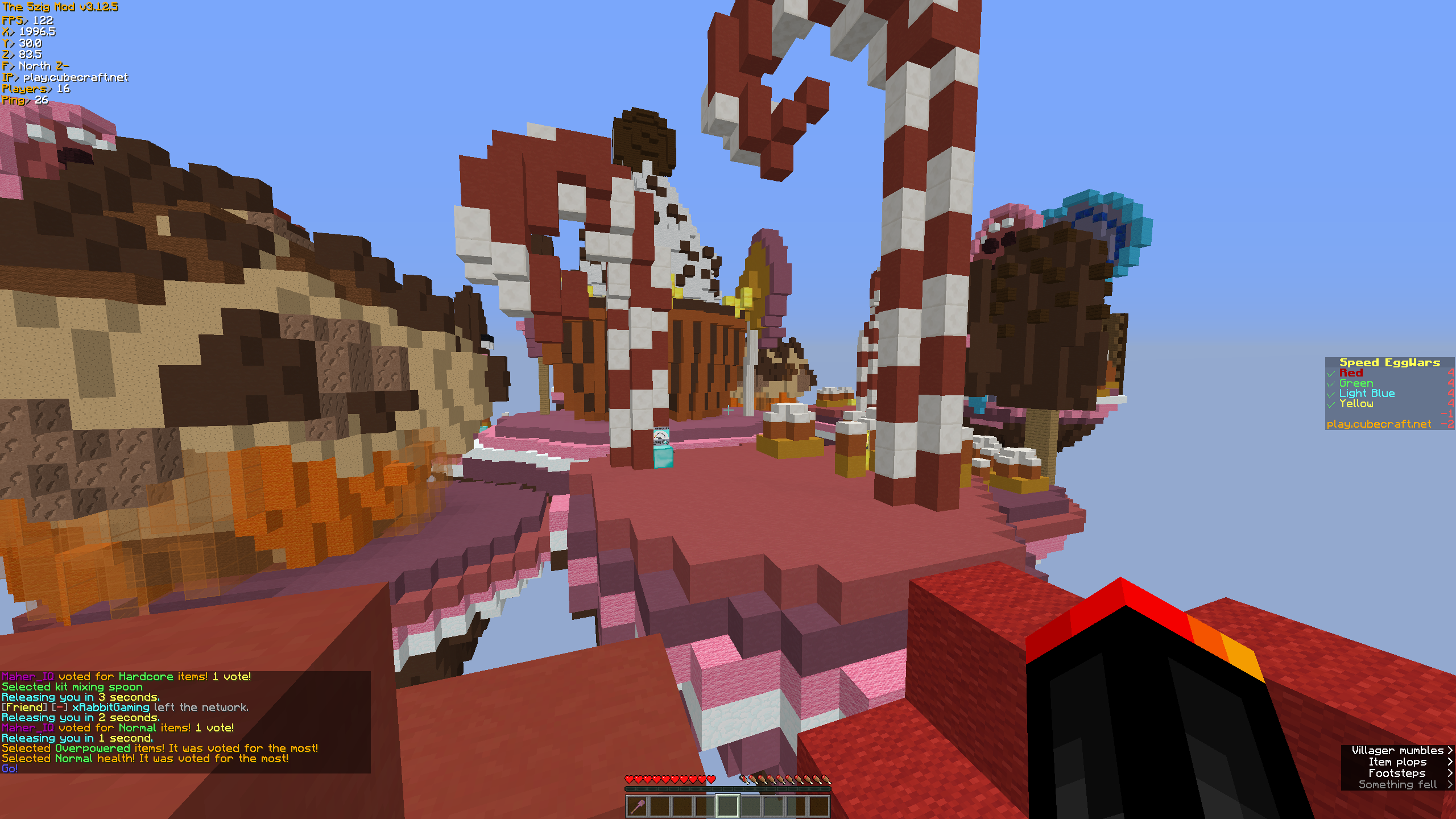 Next up, we've got the map Civilization, where its super easy to rush and also, the first map that actually has got a emerald gen and quite a few diamond ones as well (2 lvl 1 gens and 1 lvl 3 gen):
(Thanks to
@DragonLord
for taking this screenshot and for sending it to me :) )
Lastly, we've got the map troy, where there is a lot of open space at mid and at semi mid and also, quite a few gaps between mid and the starter islands: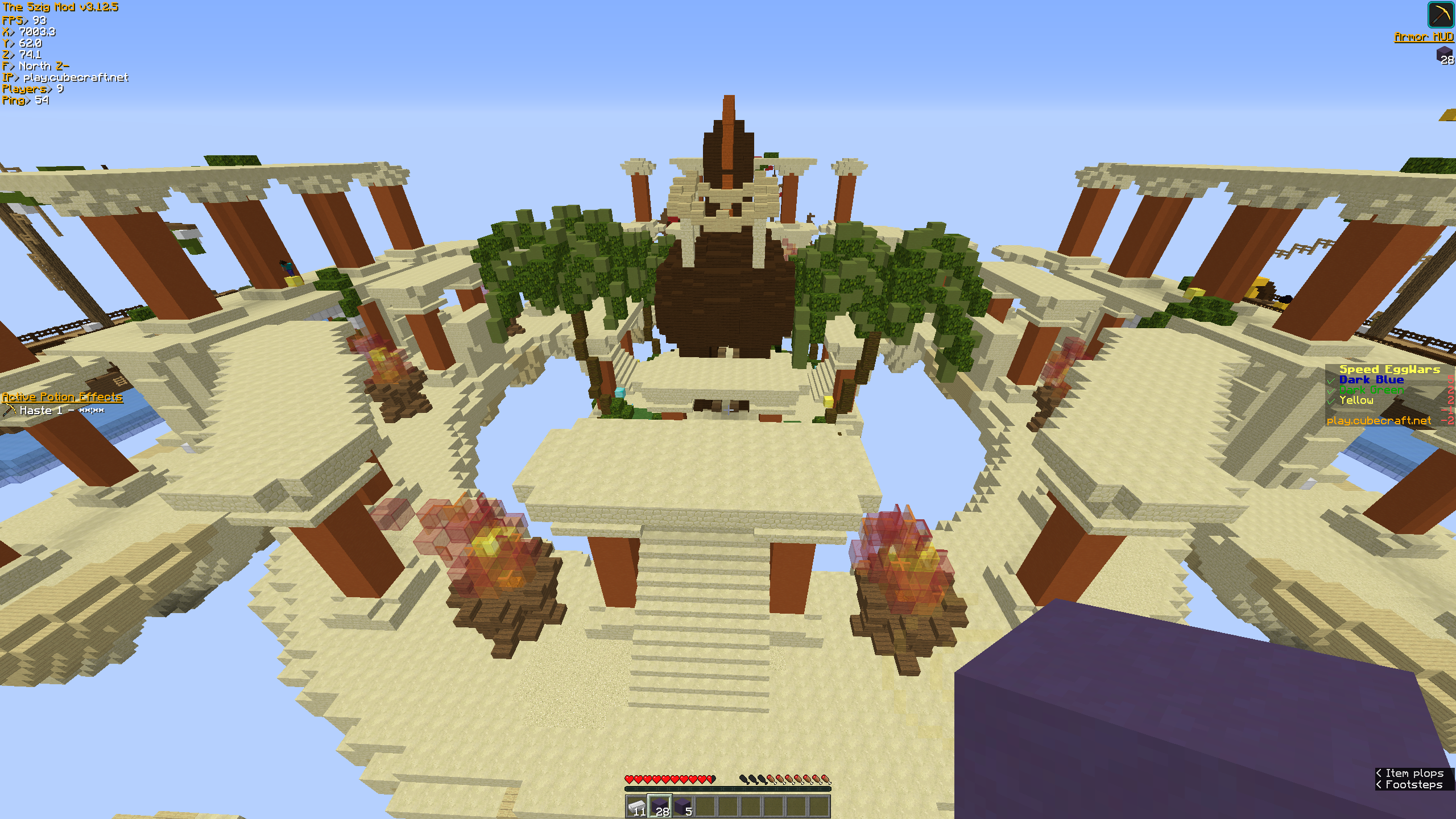 (After that staircase, there is a gap and then another staircase, which leads down to mid)
Tips and tricks:
For the 2 player teamed maps, its best to rush and then use the gold to either get golden apples or go for chain gear.
For boldore, its best to just keep going for teams, since mid only has got 2 lvl 1 diamond gens, but also a lvl 3 gold gen.
For toys, just go for the islands on your side of the map and then go for mid.
Its best to just rush in Forest, since its a small map and theres only 4 teams.
For library, as you can imagine is to rush before the team beside you gets obsidian or before both of them get gear. Its also good, to just hold down mid from other teams, due to only having only one diamond gen working at lvl 3 speed.
Bones and archaic, both have got the same idea of rushing, so the egg legs kit are good for both of them and for archaic, the mixing spoon kit is great, due to the amount of gaps found at mid.
For Candy, if you want to play defensive, then you can control 2 diamond gens, one is found near your island and the other found at the semi-mid and then just upgrade and build up your resources of gold and diamond and maybe iron too.
Most of the fighting takes place inside of mid, so use that to able you to rush for the other teams.
For the map Civilization, its best to rush for the team across from you and then hold down mid to get emeralds and diamonds and then rush for the last 2 remaining teams. Egg legs and mastermine (If playing op mode, due to how cheap obsidian is) are the best to choose,as you can rush and quickly break blocks.
Troy might be a rushing map, but its best to just down mid and then maybe attack a team from 2 flanks. Try to avoid fighting inside the lower level of the boat, as you might get cornered there.
Achievements:
Take over 100 damage without dying in a single life. Rewards: 1 cubelet and 100 xp
Eat 25 carrots in one game. Rewards; 75 xp
Break a egg of the team that broke your egg within 10 seconds of your egg breaking. Rewards: 25 points and 250 xp
Sneak while standing on your egg. Rewards: 20 xp
Sneak while standing on an enemy team's egg and break it. Rewards: 100 xp
Win a game in under 5 minutes. Rewards: 1 cubelet and 150 xp
Win your first game of team speed Eggwars. Rewards: 120 xp
Win 10 games of team speed Eggwars. Rewards: 1 cubelet and 150 xp
Win 100 games of team speed Eggwars. Rewards: 50 points, 2 cubelets and 1000 xp
Win 1000 games of team speed Eggwars. Rewards: 500 points, 3 cubelets and 5000 xp
I will be upgrading this guide every so often and i am planning to do a solo guide soon or a remake of it soon.
Hopefully this will help you and if, you've got anything i should add on to it, then please let me know! :)
Last edited: