game maker
Staff member
Admin Team
Oct 20, 2013
318
3,397
283
22

Hey Java CubeCrafters!
I've been here at CubeCraft for almost 8 years now! At the start, I was the only developer and loved creating crazy games super quickly (in 2015 we released a new game every week over summer!!).
Now, (usually) our games take a lot longer to develop as they go through planning, development, testing, design and have way more content in them! Skyblock took 8 months!
I wanted to get back to my super-speed creative days, whilst keeping the quality which you all love to see in CubeCraft!
Today, I'm very excited to be announcing our latest gamemode:
Among Slimes
!
We have built this entire game, as a full-team game-jam in just 10 days! We started Friday night, just over a week ago, and have developed, built, designed and tested everything in that time!
In recent months our team has played a lot of Among Us and so we've smashed together Minecraft and the idea of a space murder mystery! ☠
In this game, you're able to become either a Crewmate or an Imposter. Read more to find out what you're able to do!
Crewmates
As a crewmate, your job is to complete all of your tasks - these tasks show up on your map in your offhand and in the scoreboard on the right-hand side. If all of the crewmates complete their tasks, you will win the game! Imposters are no match for your task handling skills!

The selection of skins you're able to get - make sure you know what these colours look like, they could be the imposter...
​
Crewmates should also be wary of their surroundings - sound and sight are important to stay alive! Listen for people venting, doors closing and people dying... these could all help you vote the Imposter off!

Find anyone who's sus...? You may want to call an emergency meeting.​
Imposters
As an Imposter, your job is to inconspicuously kill the majority of the crewmates with your abilities. You have 4 different sabotage abilities, the ability to lock doors and the ability to vent away from your enemies to ensure that you aren't the most suspicious...

An overview of your hotbar. You'll be using these a lot as an Imposter!
​
In a game, you will either have 1 or 2 Imposters. If the game begins with 7 or more players, you will have 2 imposters, and if you have 6 or fewer players, you will have 1 imposter. If you are an imposter, you'll see the other imposter in your scoreboard.
Venting is super simple. All you need to do is walk up to a vent and right-click to enter. You'll be given a hotbar of places you're able to vent to, but be careful, as every crewmate can hear the vents open and close!

Nothing to see here...​
If you are voted off as an Imposter, no worries! You'll still have the ability to spectate the game as a ghost, interact with other ghosts, and still perform sabotages to help your fellow Imposter. Good luck though, you are unable to communicate with them!

The door closed behind me... Note: No actors were hurt in the making of this video.​
Sabotages
Each sabotage has a specific task to complete to save the crewmates. Take a look!
Communications Jam!
​
When communications are jammed, the admin room board & the task list become hidden! To fix this, you need to connect the three types of rails together vertically.
O2 Leak!
​
When there's an Oxygen Leak, two crewmates need to enter the code in admin and O2 to fix it. Be careful though, make sure you coordinate with others to go to admin & O2 and not just one or the other!
TNT Trouble!
​
When there's some TNT Trouble, you need two crewmates to stand on a pressure plate on opposite sides of the room. Do it quickly though, otherwise the imposters may win!
​
Lights Out!
​
When the lights go out, you'll be given blindness and the inability to sprint. You need to waddle to electrical to flick the levers from red to green to turn it back on.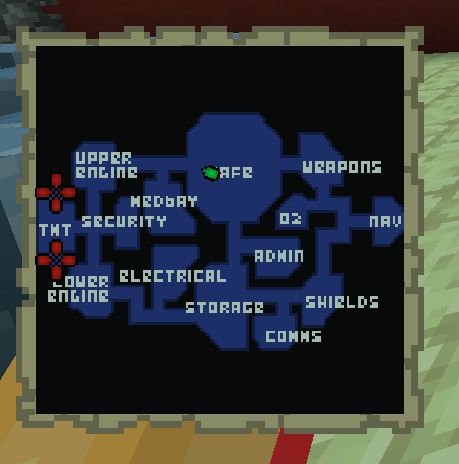 The sabotages show up on the map as a rotating red cross, and your screen flashes red. Quick! TnT is going off! RUUUUUUUUUN!
​
Voting & ejecting
Voting is one of the most important mechanics in the game, if you vote out the wrong person, you're one step closer to losing (or winning!) the game. Voting is super simple - after 20 seconds, you'll be given a vote book to vote for a slime off. If you do not want to vote for a slime, you can simply skip by using the barrier icon.
Hmmm... who to vote for...
​
Ejecting someone out shows whether or not they are the imposter, and they get... thrown out. Rather dramatically...
​
We have a bunch of tasks for crewmates to try out! Take a look!

The wires task - connect the left side to the right side to complete the task!



Charge the Batteries by clicking on the three charge meters... but be fast, otherwise it'll uncharge!



Navigate to the planet that is in your inventory!



The admin card swipe task with an awesome card swipe system!
​
Other games include:
- Download data in a part of a map, and upload it in Admin.
- Chart the course of the spaceship by guiding a cow!
- Select the number in order in TNT!
- Get rid of the trash in Storage and O2!
- Identify the odd test tube in Medbay!
What's better than an addictive game? An awesome map to accompany the game! Take a look at these screenshots of the most iconic areas in the map!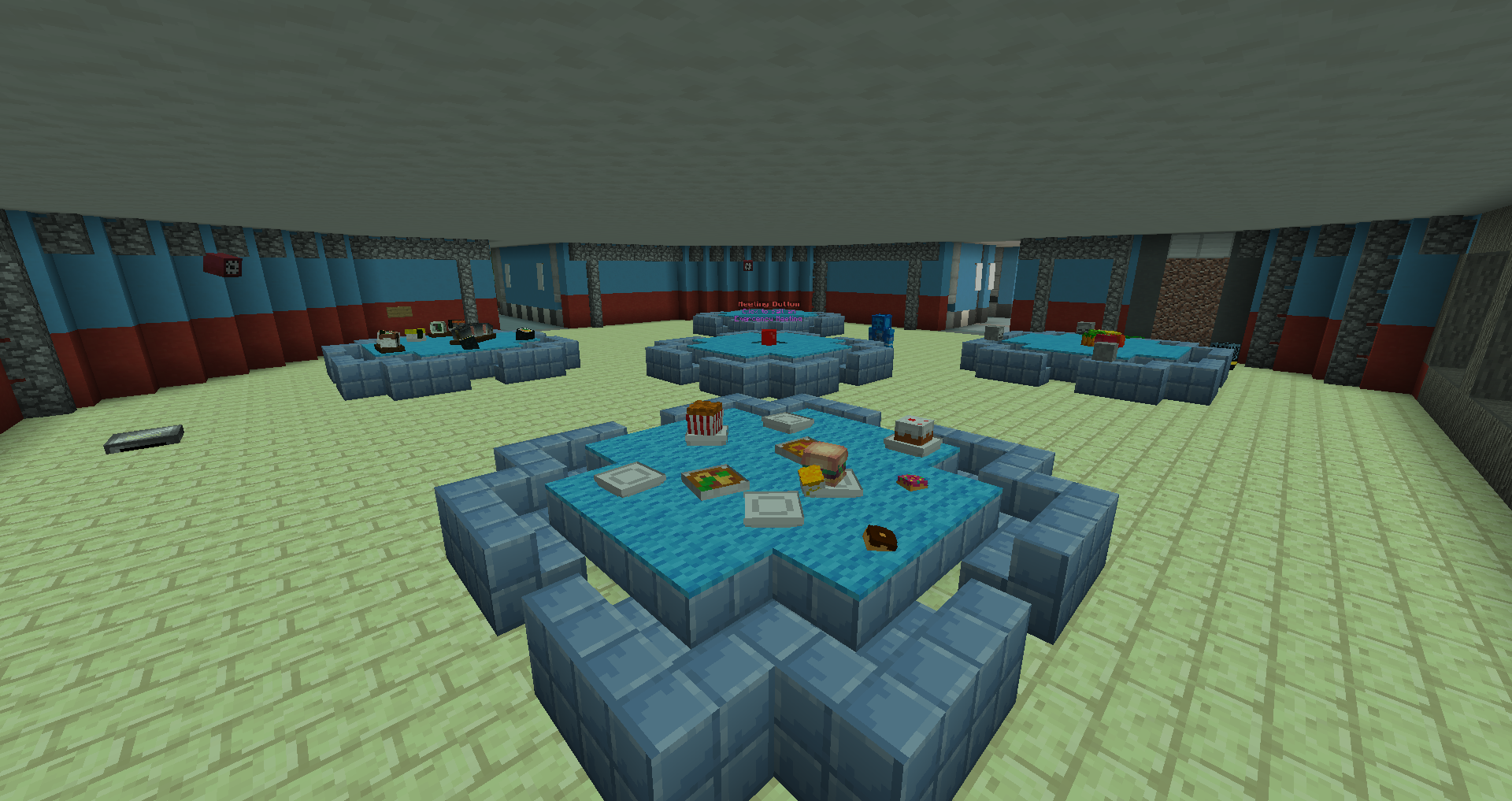 Cafeteria, your spawn point.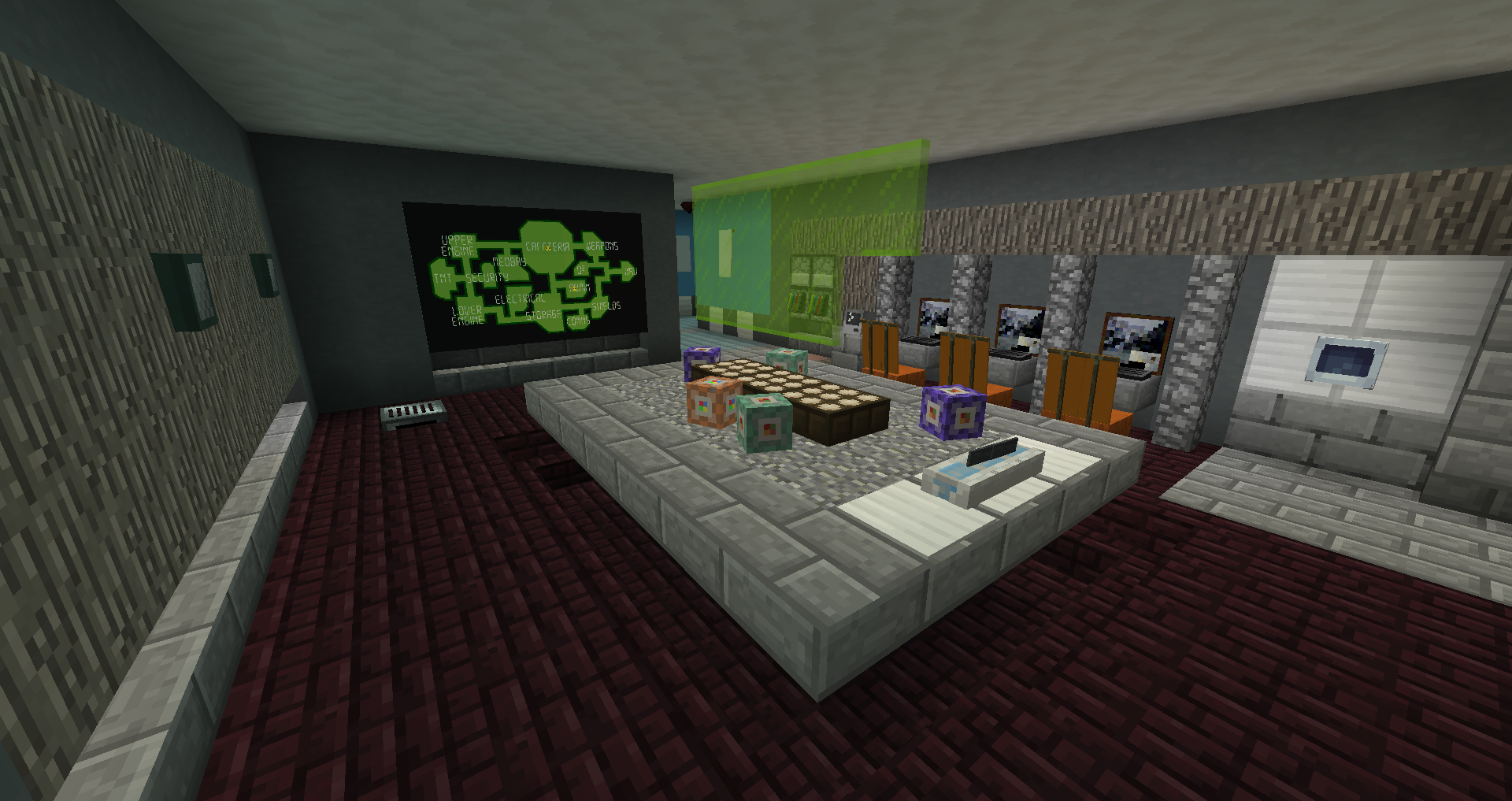 Admin room, with an admin board that works!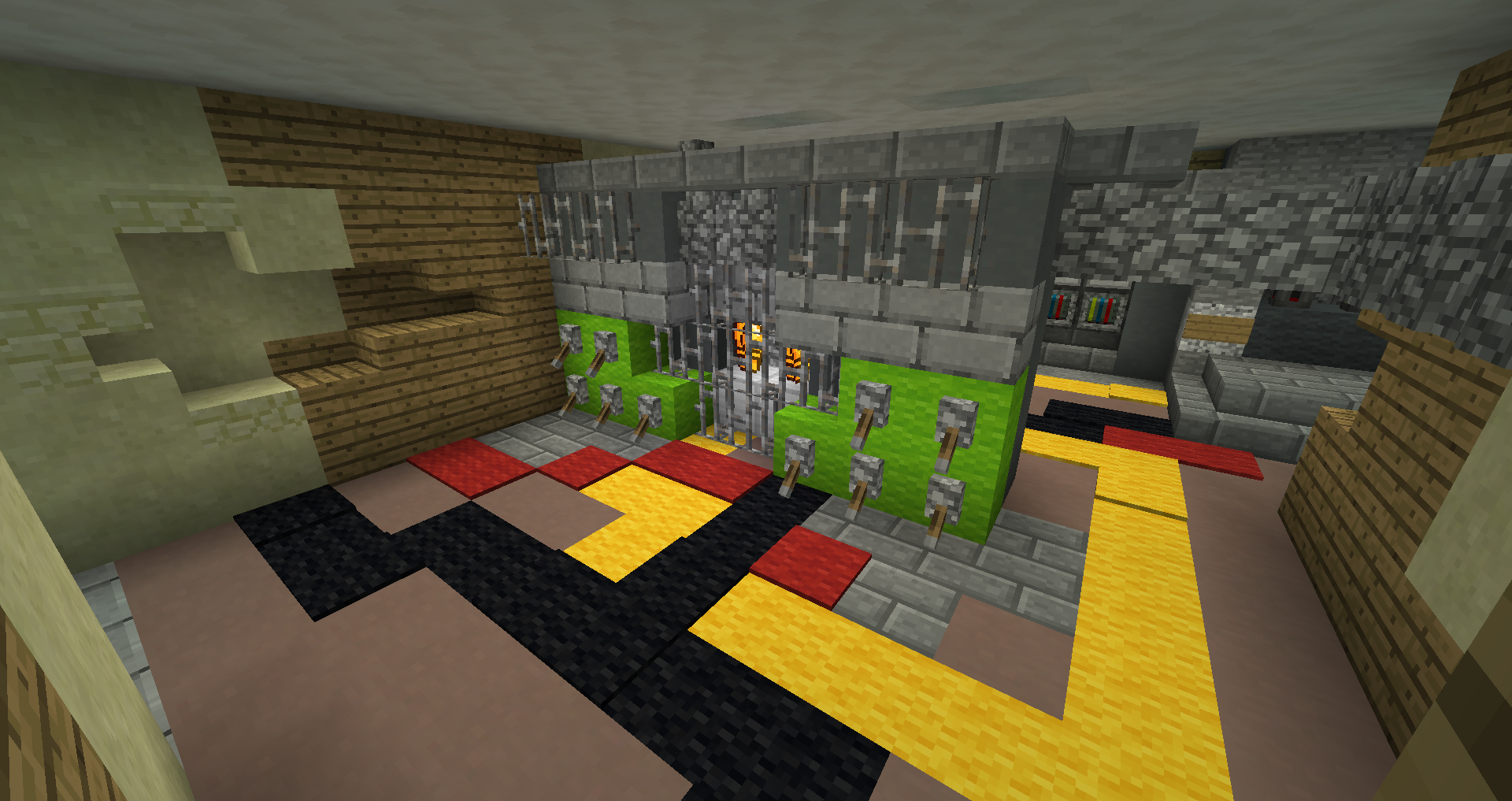 Electrical with the sabotage task!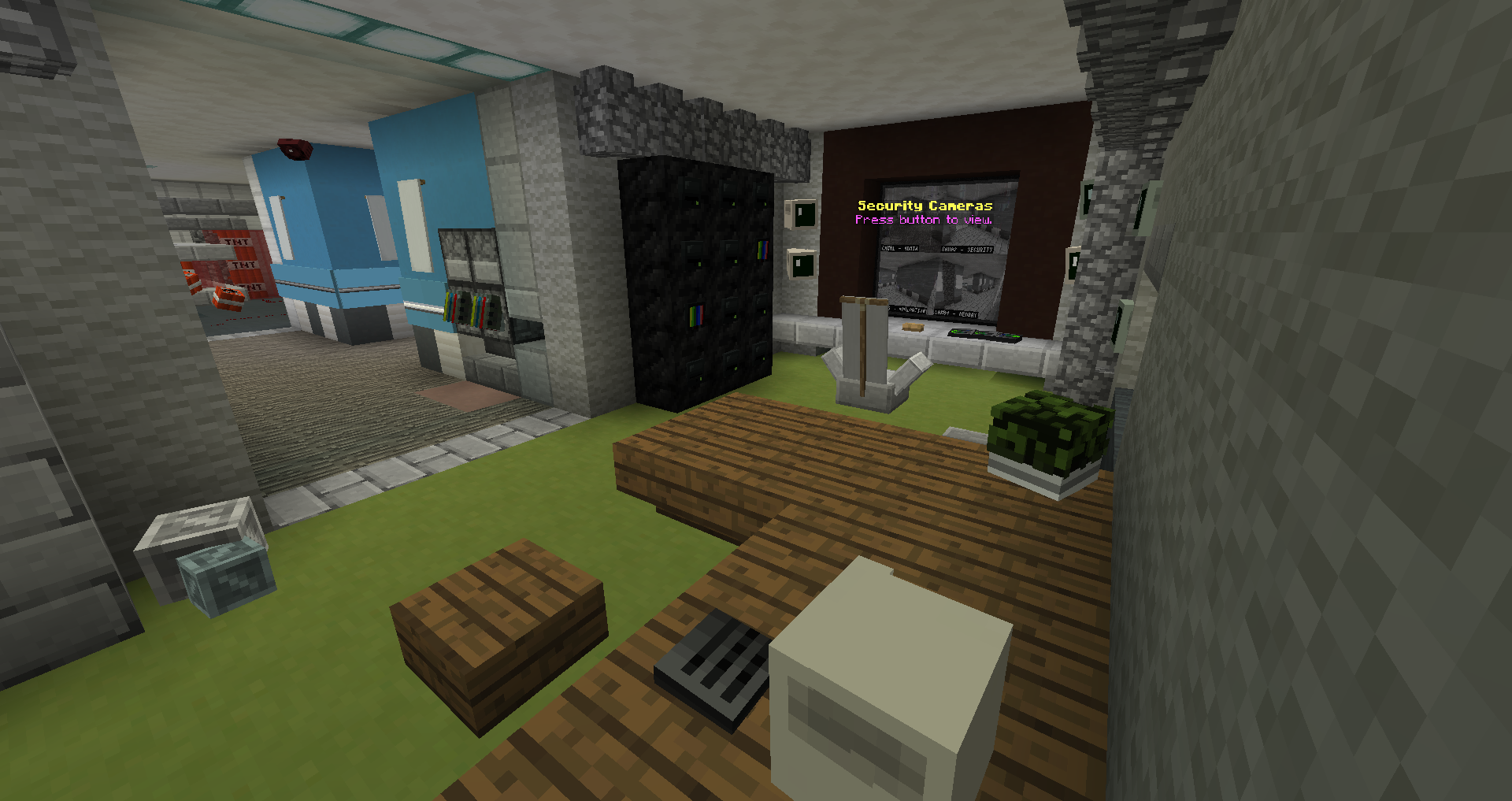 Security room with the security cameras button.
Using security cameras... I see you orange!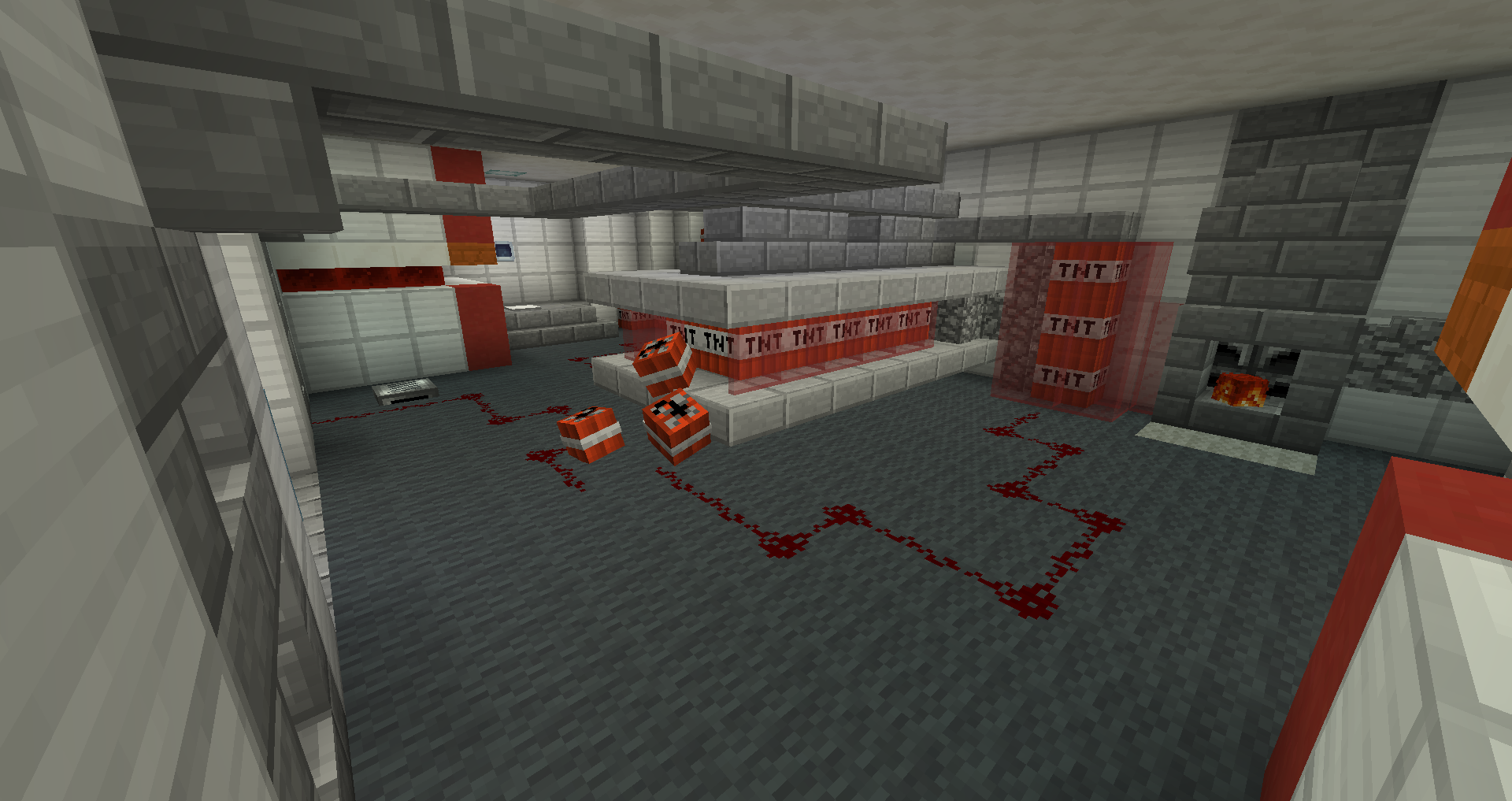 TNT... watch out for the redstone!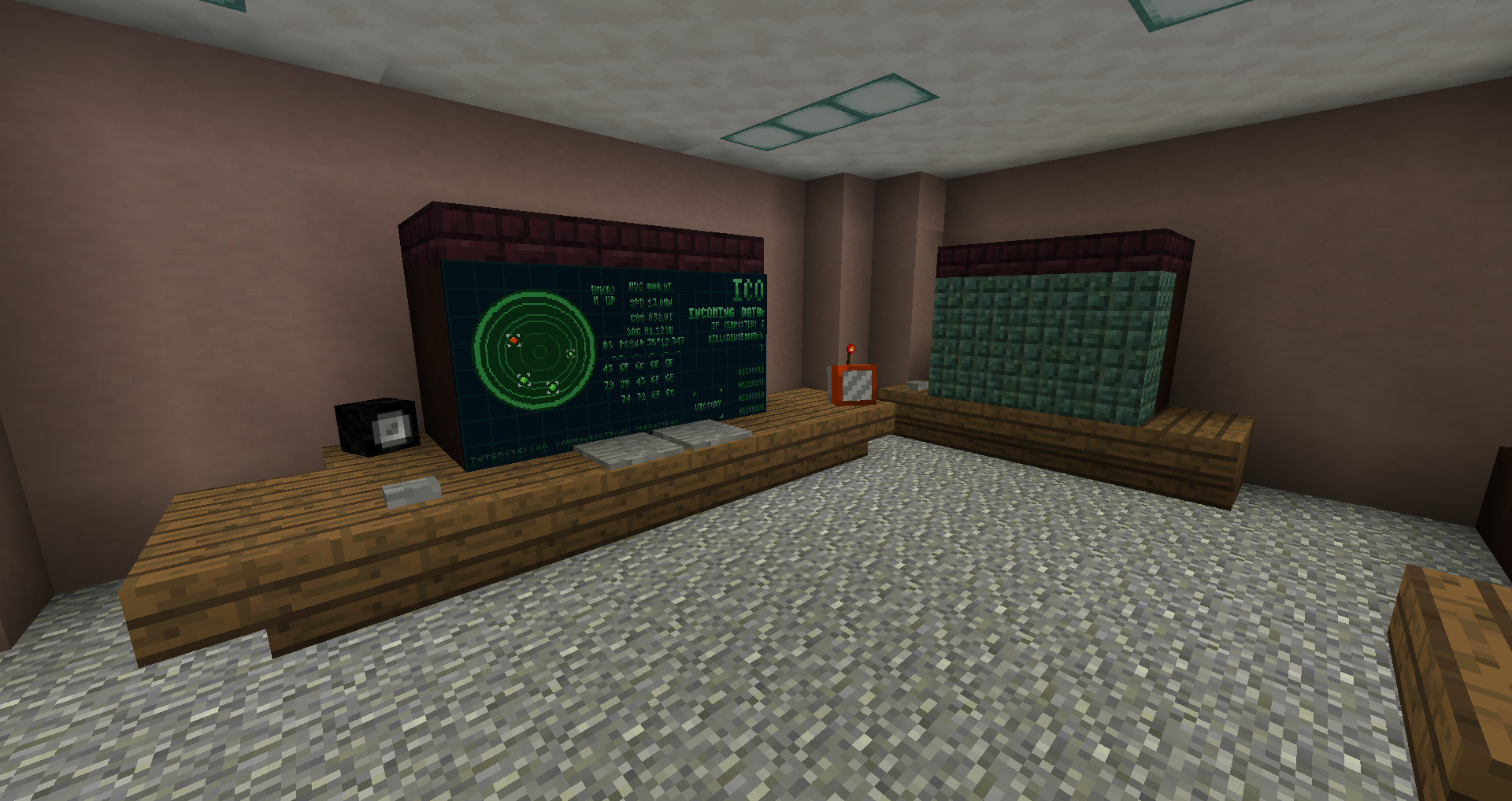 Communications with a communications board!
​
There's a lot more rooms, which is your favourite?
Resource pack
To accompany all of these additions, we've also got a snazzy resource pack, courtesy of
@Story
! Although it's optional, it really does tie in the whole game, with updated icons that represent each room. Recognise each room?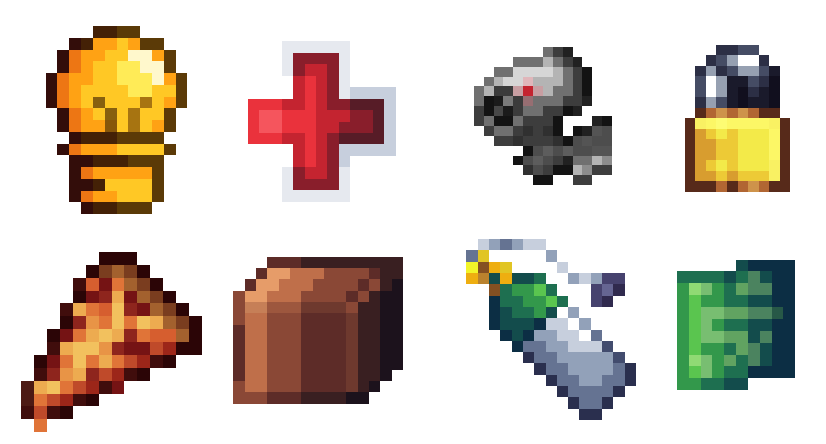 For some reason, I really want some pizza now...
​
Private games
Private games are arguably one of the most frequently suggested features for our server - it's something we've wanted to pursue but simply did not have the infrastructure for... until now!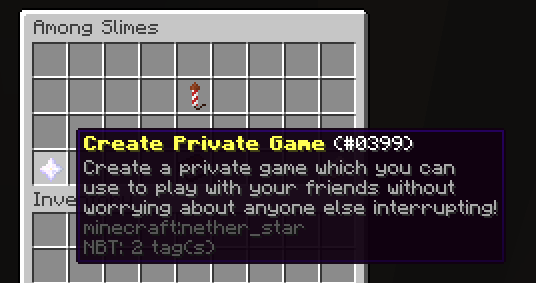 To create a new private game, it's as simple as clicking this button in the Among Slimes NPC menu.
​
Upon joining your private game, you'll be given a code which your friends can use to join your server. To do this, you need your friends to type
/pg <code>
! It's super simple!
The private game admin also has a myriad of commands to use, such as a kick and forcestart command!

An overview of all of the commands you're able to use!
​
At the moment, private games is only enabled for Among Slimes as we look into how our infrastructure handles it. Once we're confident that it works fine, we'll look into adding it to the rest of our Java gamemodes and our Bedrock network!
Special thanks to
@Nimaex
who managed to implement private games extremely quickly!
Here is a list of the statistics that are tracked.
NOTE:
Statistics are not tracked in private games.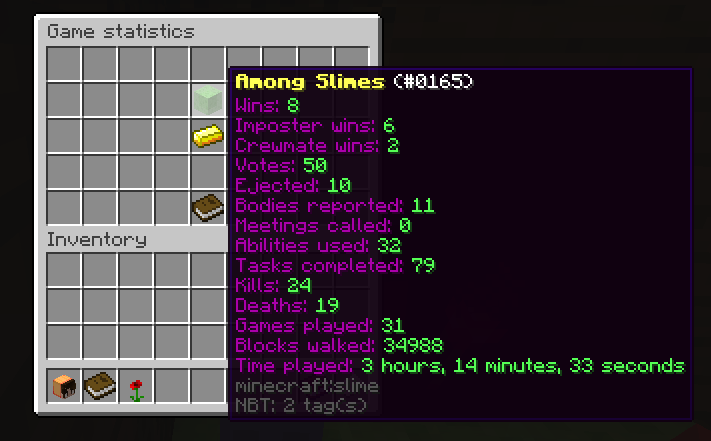 I should probably call some more meetings... but no one on the staff team was that sus...
​
As a note, we are not going to be implementing leaderboards to this game as we feel that making the game super competitive ruins the fun & entertaining spirit that the game is intended to be. Hope you understand our decision here!
A note to our Bedrock players
We've noticed in our teases on Twitter & Discord that Bedrock players were particularly upset about us not adding this game to our network. We hear you!
This is something that we are planning on adding to Bedrock given if Java becomes a success.
These menus in the Java edition game utilizes a lot of chest GUIs, which when translated to Bedrock, it may mess around with the ordering for phone players. We'll need to design a resource pack which benefits phone players as well as PC players, and maybe redesign the tasks so it may take some time. Creating the game on Java and using it as a stepping stone for Bedrock is the most viable option here, and I hope you understand that.
Credits
@rubik_cube_man - Started the project and delegated tasks (no pun)
@Story, @Efcluke94 & @Yamín - Creating all of the art assets like the map and resource pack!
@Nimaex - Creating the private games system!
@libraryaddict - Helping us out with configuring the map, made updating the map a lot easier!
@BoxChief - Worked on the TNT Sabotage task!
@Zed - Did the unthinkable, became a game dev and changed the dimension of the map to the End!
The staff team for testing for literally 8 hours yesterday... We didn't force them but they just kept playing!