Developer
Staff member
Developer
Hello CubeCrafters!
Today we're informing you about a cool QoL feature that have been added to both our Java & Bedrock networks. We've just added profiles! Read below to learn more about it as well as our exclusive
Black Friday sale
!
Player profiles!
This has been something that we've wanted for a while and now it's become a reality. You can now look at player profiles on our Java and Bedrock network. All you need to do is simply right click the player in our lobbies for the menu to appear. The profile menu will allow you to do the following: View their statistics, add them as a friend, add them into a party, ignore them or duel them. Adding players as a friend or into a party will easier than ever!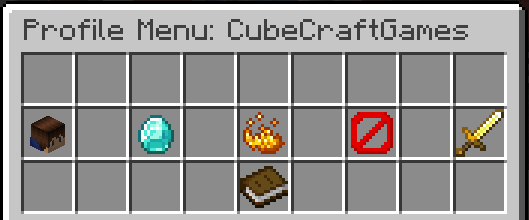 Java profile menu.
Bedrock profile menu.
​
Now I know what you're thinking, "I don't want players seeing my statistics!", don't worry, we got you. We've added a setting inside the settings menu to limit your statistics privacy based on everyone, friends and party members or nobody. So you have control who you want seeing your game statistics.

Profile privacy setting
​
Another little QoL feature, is that we've edited the allow duel challenges setting. We've moved it into the lobby settings within the settings menu. Also, rather than setting it to on or off, you can not set it to be everyone, friends and party members or nobody, as we knew it was annoying needing to turn it on and off just for friends
- We've removed the "Click to challenge" setting on Bedrock as clicking a player now makes the profile menu appear, plus there's a new duel button to use!


Duel setting now supports multiple options.
​
Because we've added the profile menu to our bedrock network, and currently in our beta lobby you need to right click players to duel them, we've just added a duel button into the profiles menu like Java. If you're in the beta lobby, and you click the duel button, it'll act like normal and request a duel. If you're in a non-beta games lobby and you click the duels button, it'll request yourself and player you want to duel that you need to join the beta lobby for duel. Best to inform rather than drag you both into the beta games lobby!
Black Friday Sale 2020!

It's finally arrived, Black Friday! So you know what that means, exclusive deals and epic packages. Our
Black Friday sale
lasts from today to December 1st at 3pm GMT. Being one of our most exclusive and special sales of the year, we're bringing you discounts on our general store items such as ranks and multipliers, but we also have
special offers
such as rank packages!
There's
30% off Ranks, 40% off Point Multipliers and 50% off Cubelets
. And our special offers have up to 75% off. But what are the special offers you might be asking, well let us tell you. We have 3 awesome rank packages for Lapiz, Diamond and Obsidian rank, which includes the rank itself as well as other items such as Cubelets, Multipliers, a bundle and egg break messages. The Obsidian deal is
75% off £251.87
making it worth £62.97, that's a crazy deal!
Now for something new for 2020. We've changed our multiplier package. Introducing the Massive Multiplier package! Which includes
12 Point Multipliers and 5 Super Cubelets only for £33.26!
- But hurry, our Black Friday doesn't last forever.
You can visit our store and view the sale at store.cubecraft.net
Want to see the special offers, click HERE!

For Black Friday on our Bedrock network, at 6pm GMT today, all of our ranks will be 30% off, so don't miss them!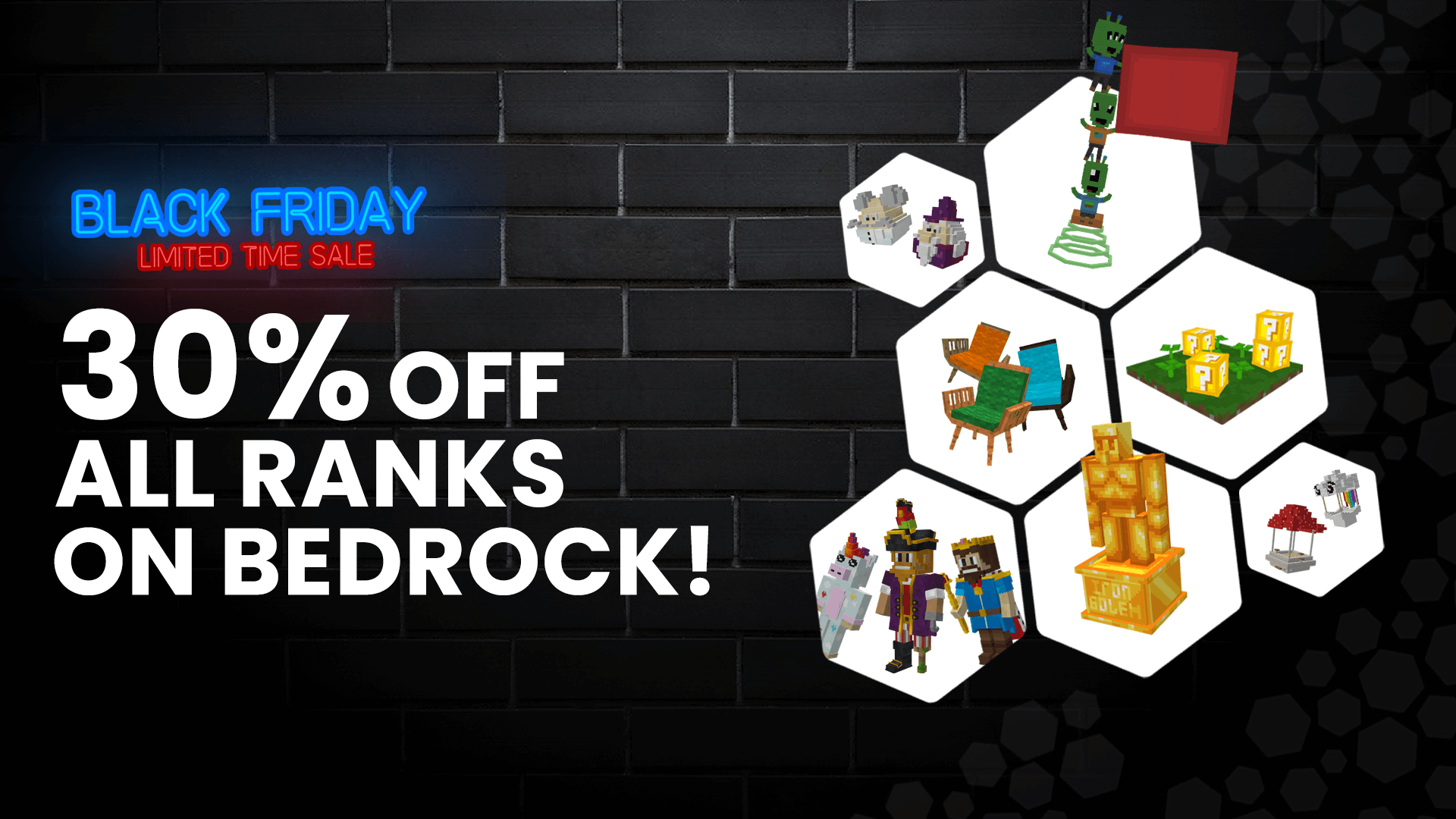 ​
Thanks for reading, we hope you enjoy using the new profiles menu and our Black Friday sale. Have fun and stay safe!