Oct 14, 2020
209
280
74
17
Heyo! As you may already know, the end update for Skyblock has been scrapped and will not be worked on for the time being. The reason provided is understandable, but as someone who has completed all the current quests available, this is disheartening since it leaves less motivation/reason to continue playing once the current quests have been completed.
Numerous other skyblock players are in the same position and feel the same about the situation. So I'm suggesting that CubeCraft adds daily/weekly quests to Skyblock.
Description of how it would work:
​
Each profile (meaning coop worlds would share these quests) would have 3 daily quests and 3 weekly quests
The weekly quests would be more challenging than daily quests
There would be an

easy

,

medium

, and

hard

difficulty for each set of quests
In the beginning, all daily/weekly quests would be

locked

Progressing through skyblock would unlock daily/weekly quests as followed

Unlocking the desert (5th island) would unlock the easy daily quest and the easy weekly quest.

Completing VIOLENT ENDS (the final overworld quest) would unlock the medium daily quest and medium weekly quest.
Completing NETHERMANCER (the final nether quest) would unlock the hard daily quest and hard weekly quest.

The rewards for the quest would be coins and CubeCraft level experience, and the amount would be based on the difficulty of the quest. (More info on the CC level experience later)
What would be added to the game:
​
A variety of different quests, for example:

Mine X amount of *an ore type*
Harvest X amount of *a crop type*
Harvest X amount of *a log type*
Kill X amount of *a mob*
Craft X amount of *a craftable item*
(X would vary based on the difficulty of the quest)
A new tab for daily/weekly quests

This can be a subsection of the main quest menu, so it doesn't clutter the skyblock menu
Another option would be combining the daily/weekly quests along with normal quests, but I would assume having 5 different colors for quests would be annoying to remember which color is for which quest type.
A new NPC in the skyblock hub next to the Adventurer.

The Adventurer (who is the current NPC), would remain the same
The new NPC would only show daily/weekly quests, along with the time left to complete the quest
More Skyblock game statistics:

Daily Quests Completed
Weekly Quests Completed
These would go in between "Blocks walked" and "Time Played".
As far as I'm aware, you cannot earn any experience for your CubeCraft Level through Skyblock. It's not a major issue, since your Cubecraft level doesn't give any perks or rewards, but it would still be nice to increase it by playing skyblock, especially if CubeCraft does decide to add rewards for this in the future. The amount of XP would be as follows:

Easy daily quest: 100 XP

Medium daily quest: 200 XP

Hard daily quest: 300 XP

Easy weekly quest: 500 XP

Medium weekly quest: 1000 XP

Hard weekly quest: 1500 XP

The CubeCraft staff could always alter this based on what seems balanced
The reason provided for the end update being scrapped was

"Skyblock is a very difficult and lengthy game to update, we aren't currently in a good position to give it the update that it needs."

However, I don't think adding repetitive and generic quests would require as many resources as developing a huge update.
CubeCraft has also shown they are capable of adding daily and weekly timers, since the featured items in skywars refresh weekly.
This was written from a bedrock POV, so if there is something that is different in java, (or if I'm just wrong about something in general), please let me know and I will correct it as soon as I can :)
Finally, please react with the if you agree, 25

agree

reactions will mean that the CubeCraft staff team will review the thread.
​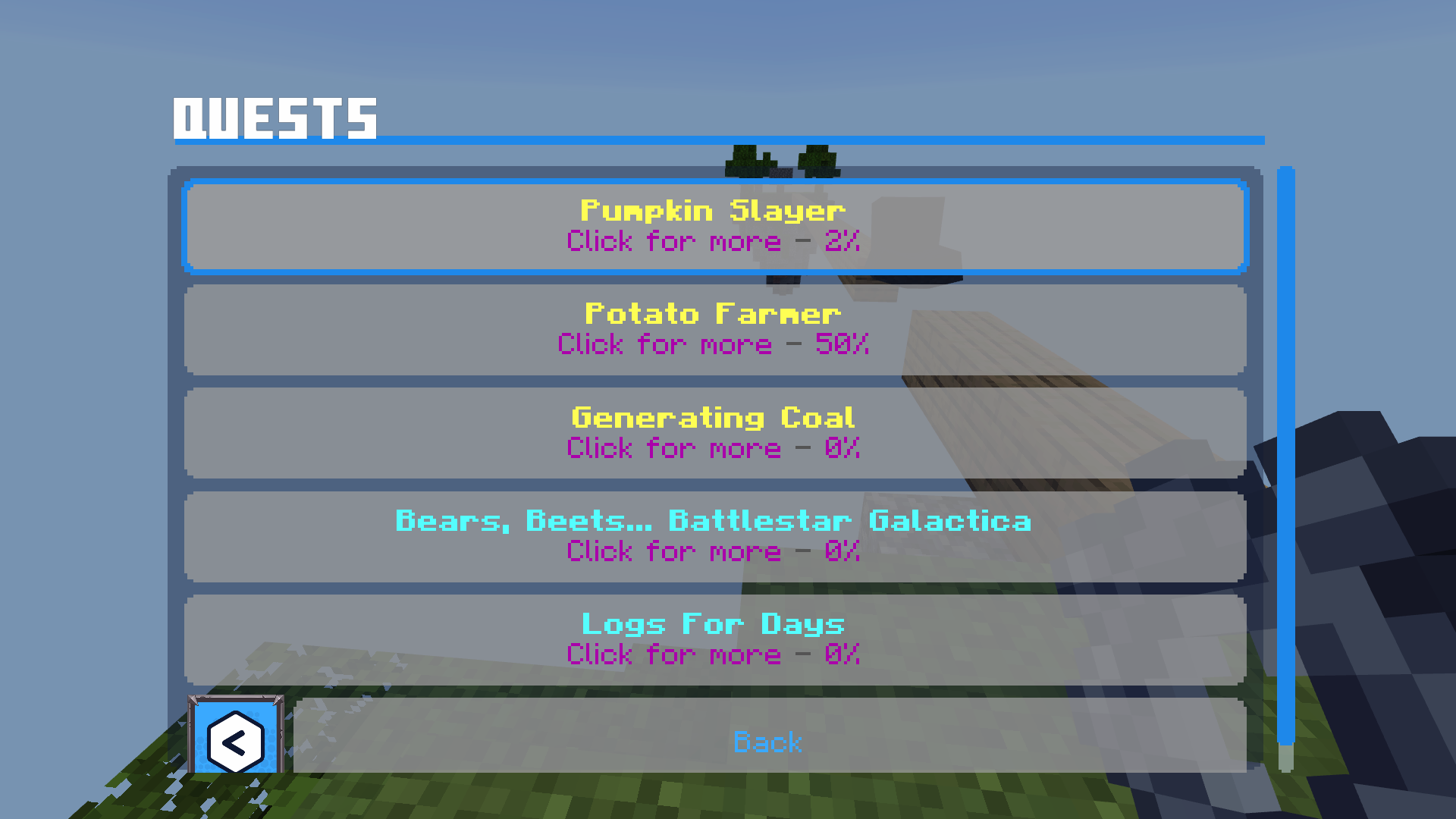 The subsection for daily/weekly quests would be accessed by a button at the top of the standard quest list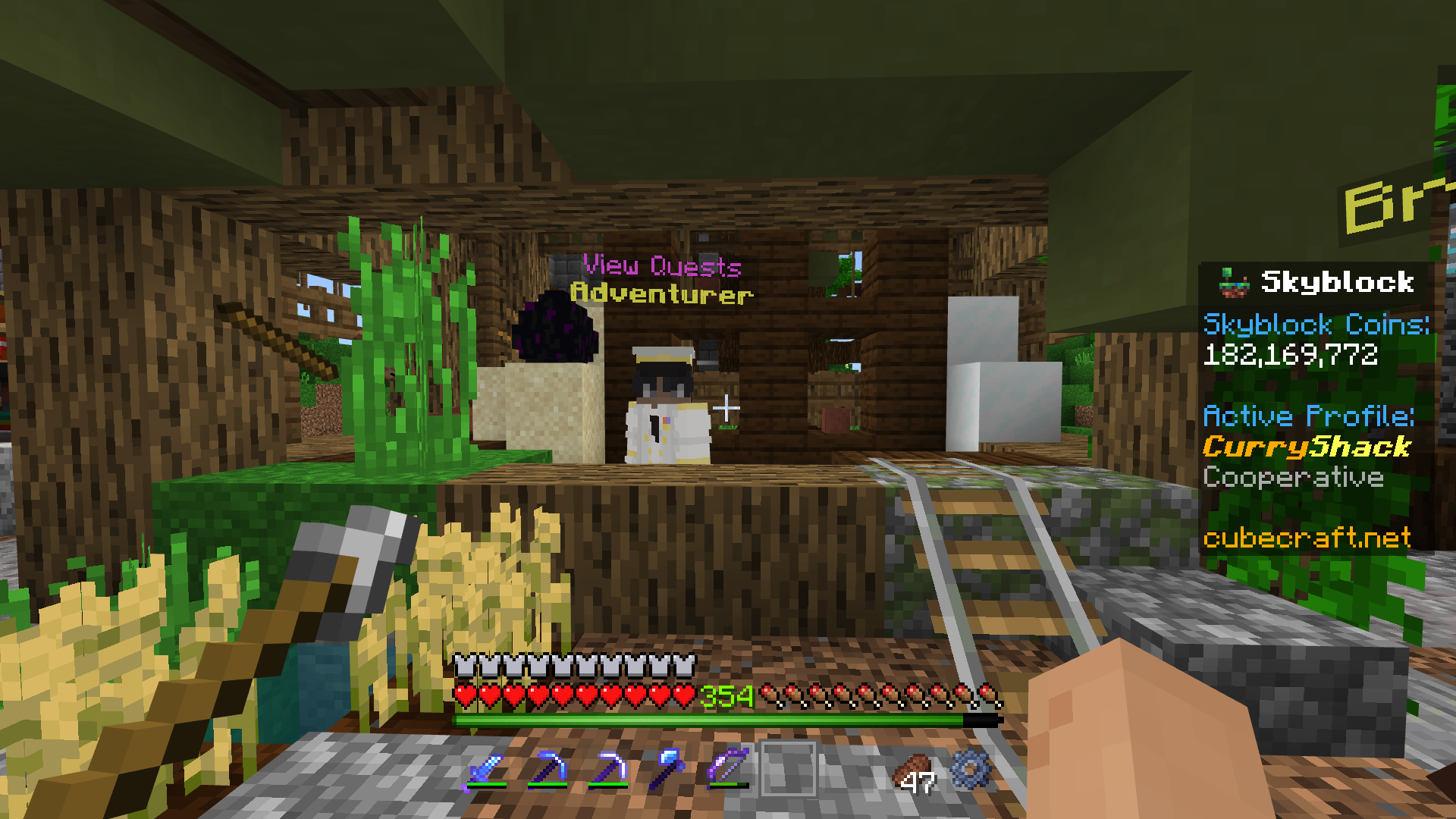 There would be another NPC added here for daily/weekly quests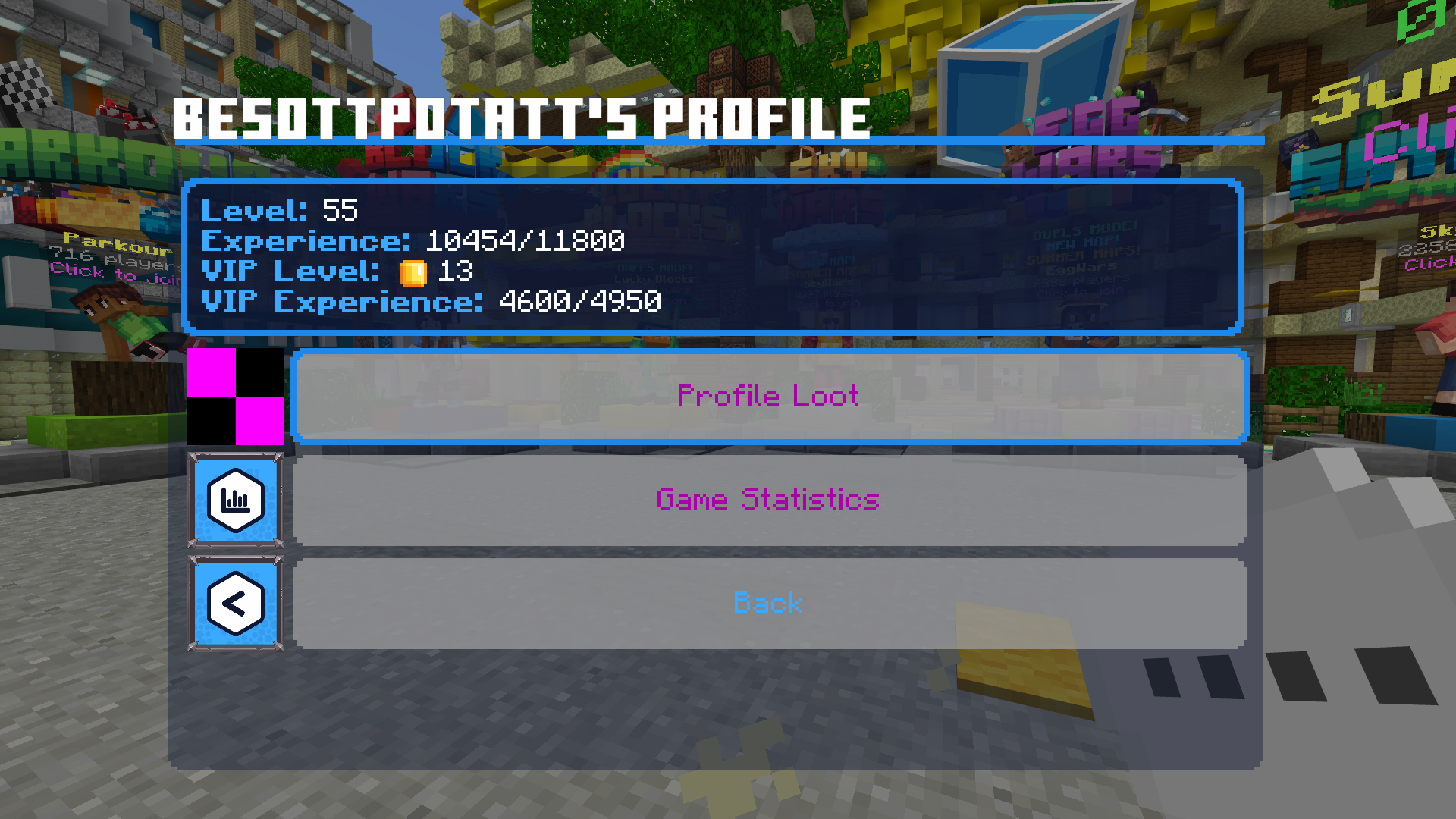 Doing daily/weekly quests would reward players with Experience (The one on the 2nd row, not VIP Experience)
Last edited: