Oct 26, 2016
289
1,700
239
Heyy!
It's almost 2021 and I realised I've never made an introduction or even a thread before. I wanted to change that before the end of the year, because it has been an amazing year! :D
Who am I?
I'm Nancy, also known as Easteyy or EasyEast. I'm currently 16 years old and live in the Netherlands near Rotterdam, I live there with both my parents and my 21 year old sister. I'm currently in the 5th/final grade of high school. In my free time I like to play sports, games, listening to music or watch Netflix/YouTube. My favorite color is red and I support Feyenoord and Manchester City. I own a PlayStation 4 and my favorite game is Uncharted 4.
When did I join Cubecraft?
The first time I played on Cubecraft was at the end of 2014. My best friend introduced me to the server and the first minigame I ever played was Skywars. I joined the forums 4 years ago, on the 26th of October in 2016, to report a cheater. Back in 2014-2018 I only played Cubecraft with irl friends. I became active in the Cubecraft Discord and I started using the forums at the end of 2019.
Why East?
I always liked the idea of having matching names, in 2015/2016 my IGN matched with my best friend's IGN multiple times.
I used to say 'Easy' after winning a game of eggwars with friends, but I misspelled it multiple times and said 'East' instead of 'Easy'. They reacted with 'why East and not West or North?', that's when we decided to change our names to EasyNorth, EasyEast, EasySouth and EasyWest. After a few months we lost contact with EasySouth and she changed her name. I wanted to keep a name that was similar to EasyEast.
Friends:
I've met a lot of new amazing people on Cubecraft this year, I couldn't mention everyone so a special thanks to:
@SnowyGoefy❄️
@EasyNorth
I've met you both at the end of 2019, and we started the 'EasyGang' together (with EasySouth who's currently verhinderd) at the start of this year. You were the first two people I became friends with and I'm glad we never lost contact with each other. <3
@Calichin
I met you not long before we became helpers together, I'm glad I got to share that amazing experience with you. I love your humor and playing with you. Thanks for being there <3 (you're still a bad friend ;) )
@Fesa
You're an amazing friend, I love playing games with you. I can always talk and laugh with you and I really appreciate that. I'm really happy we got to join the staff team together and I could share that experience with you <3
@Ducky
Even though I joke around sometimes, you were a really good mentor, you've really helped me a lot. I'm glad we became friends, because you're an amazing and caring person. Thanks for everything <3
@xlqura
I really love talking and playing with you, I like how we both always stay up until atleast 7AM without sleeping. I can always talk with you about anything for hours straight, thanks for being an amazing friend <3
@WinterWarz
You've really taught and helped me a lot when I joined the staff team. I can really laugh with you but also talk to you about more serious things. I'm glad we became friends, thanks for everything <3
@AlexpYT192
I like playing and talking with you, you're an amazing friend. I love watching your vids, thanks for teaching me Spanish <3
@Anneum
@Dutchyyy
@HackersDontWin
@Wauterrr
@Headqche
@Stitchieee
@Lime
@Darkninja27
@xTypical
@Megaaa
@telegamer
I love the friendship we all have together, I enjoy playing games with all of you and I love the humor we share. Thanks to all of you <3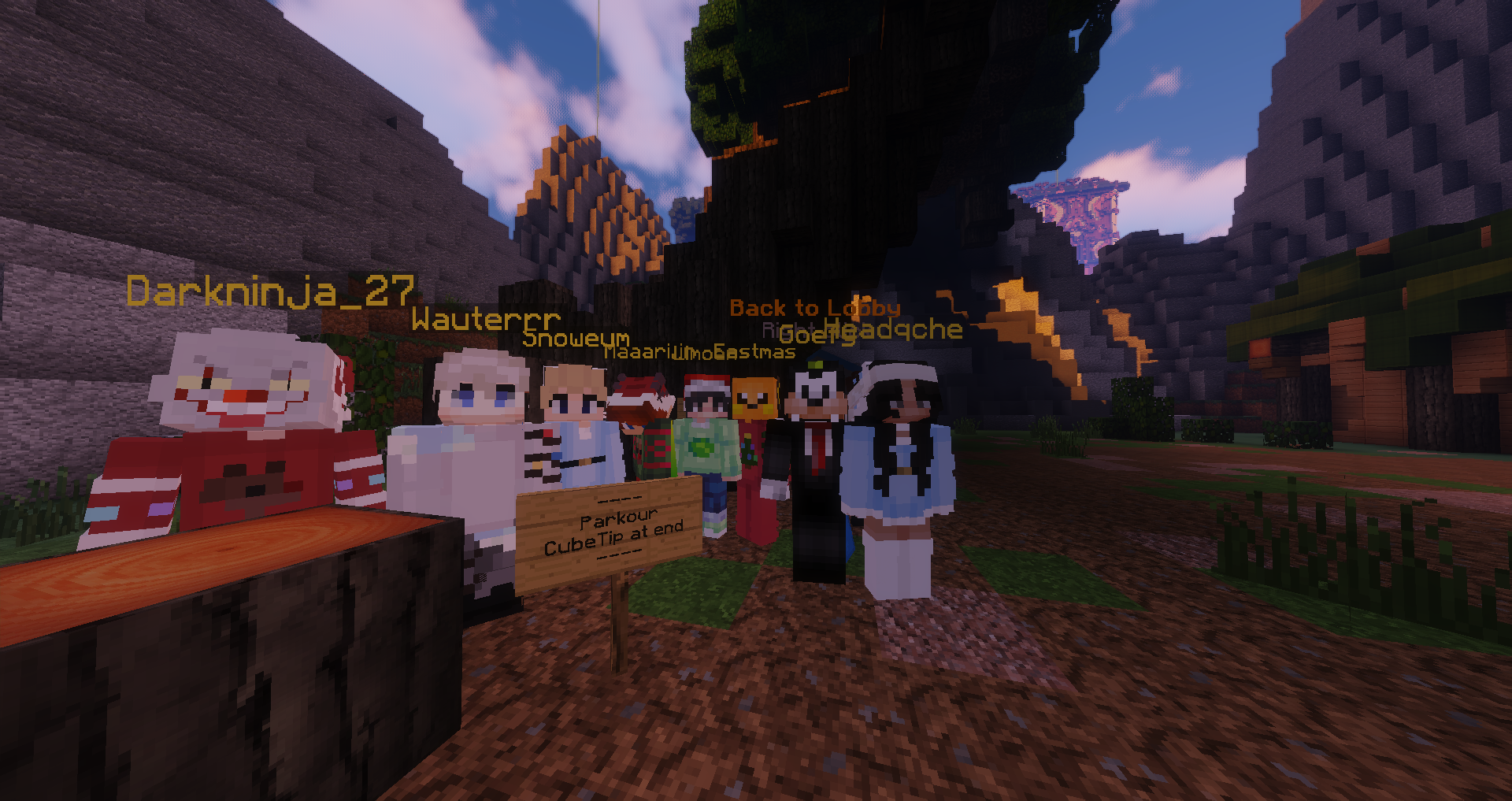 @Smoothlyy
@SoundToTheThirdPower
@Jukaido
I love the friendship I have with all of you and our groupchat. I can really laugh with all of you, and also talk about more serious things if needed. Thanks for being there <3.
Last edited: