🏳️‍🌈
Staff member
Admin Team
Jul 23, 2015
6,014
5,985
573
21

​
Hello Bedrock CubeCrafters!
Last week, we released the Bedrock Summer lobby, with a beachball hunt and Summer loot bundle. This week, it's time to add the second part of the update! If you'd like to know which awesome additions we've made in part 2, read on!
How can we have a Summer event without Summer maps. We've added 4 limited time Summer maps for you to play during this hot period of the year.
Vacation - Team EggWars (Team of 2)
Now this is what I call... a Summer vacation.
Whale - Team EggWars (Team of 4)

Whale whale whale... what do we have here?
Sandbox - Team SkyWars (Team of 4)
This map is purely sandbox...
Sandcastle - Solo SkyWars
Do you want to build a... sandcastle?
​
Along with the 4 limited time Summer maps, we've decided to add a
NEW
and
PERMANENT
Survival Games map. Introducing "Desert". A perfect addition to the Survival Games map family, and it's perfect for a Summer themed update, we hope you enjoy playing on this dry and sandy map!
Desert - Survival Games
Looks a bit dry to me...
​

In celebration to this Summer event update, we've released a new Cage pack, themed to Summer! Packed with 3 Summer cages, Parachute, Sunflower and Sandcastle, you'll surely get all of the looks at the start of the game!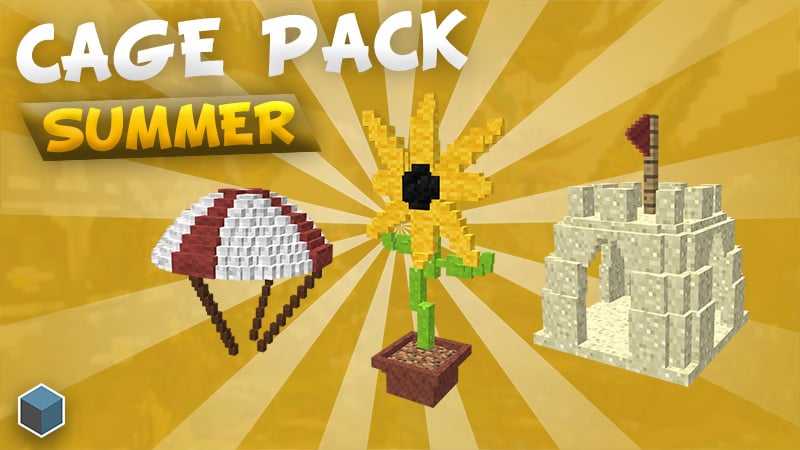 Summer Cage Pack.
​

We've just released another
BRAND NEW
Egg Skin to our Bedrock server store. This delicious egg, will surely sweeten up your EggWars game! You can view it and purchase it
HERE
!
Candycorn
Egg Skin.
​
Thanks for playing and reading this update thread! We hope you enjoy this second part of our Summer event. Comment below your thoughts, we love to read your feedback.