Hey Java & Bedrock CubeCrafters!
Are you ready to be spooked this Halloween? Our 2021 Halloween event has arrived on both our Java and Bedrock network, packed with terrifying amounts of content! Read more to find out what we've got planned for you all this month...
Ender has returned!
Yes, you're reading this right, Ender is coming back to JAVA & BEDROCK!
Not only have we made it so that in each game a random player is The Ender, but we've also added some very cool features and abilities to both The Ender and The Humans! Underneath you will find some scary footage that some of our team members managed to capture...

Looking for pages isn't as easy as it looks... - Footage from Java




Are you able to avoid The Ender and stay alive? - Footage from Bedrock​
Halloween Games Lobby - Bedrock!
Introducing The Halloween Games lobby! - In this lobby, you will find two games to play, Carving Chaos and Ender!
​
Carving Chaos was a game introduced
last year
, where you'll copy the faces of the pumpkins shown in front of you using your pickaxe and blocks! There are three tiers of pumpkins. Tier 1 pumpkins only require you to break blocks, tier 2 pumpkins require you to break and place blocks, and tier 3 pumpkins require you to break and place an assorted palette of blocks!
You will also be able to join Ender through the spooky Ender NPC! To the right of all of this, you can see our amazing Horror Bundle
Horror Bundle has risen on Bedrock!
In case you weren't scared enough, you can try and scare your fellow CubeCrafters in your games too! - Purchasing the Horror Bundle will grant you some amazing
animated
loot that will be sure to send shivers down their spine! Take a look!:
- Gravestone - Skeleton:

Scare people away with your spooky scary skeleton!​
- Egg Skin - Spider:

Sssssssssstay away from my egg!​
- Buddy - Monster:
If this buddy had sounds...
​
- Shop Skin - Closet Shadow:

Buy the items from the mysterious man in the closet..​
- Cage - Doll:
You may get shocked when you look in the pram...
​
- Cage - Poltergeist:

Lots of activity in this cage!​
- Win Effect - Ghost Hunter:

Give us a sign!​
- Flag - Fire Axe: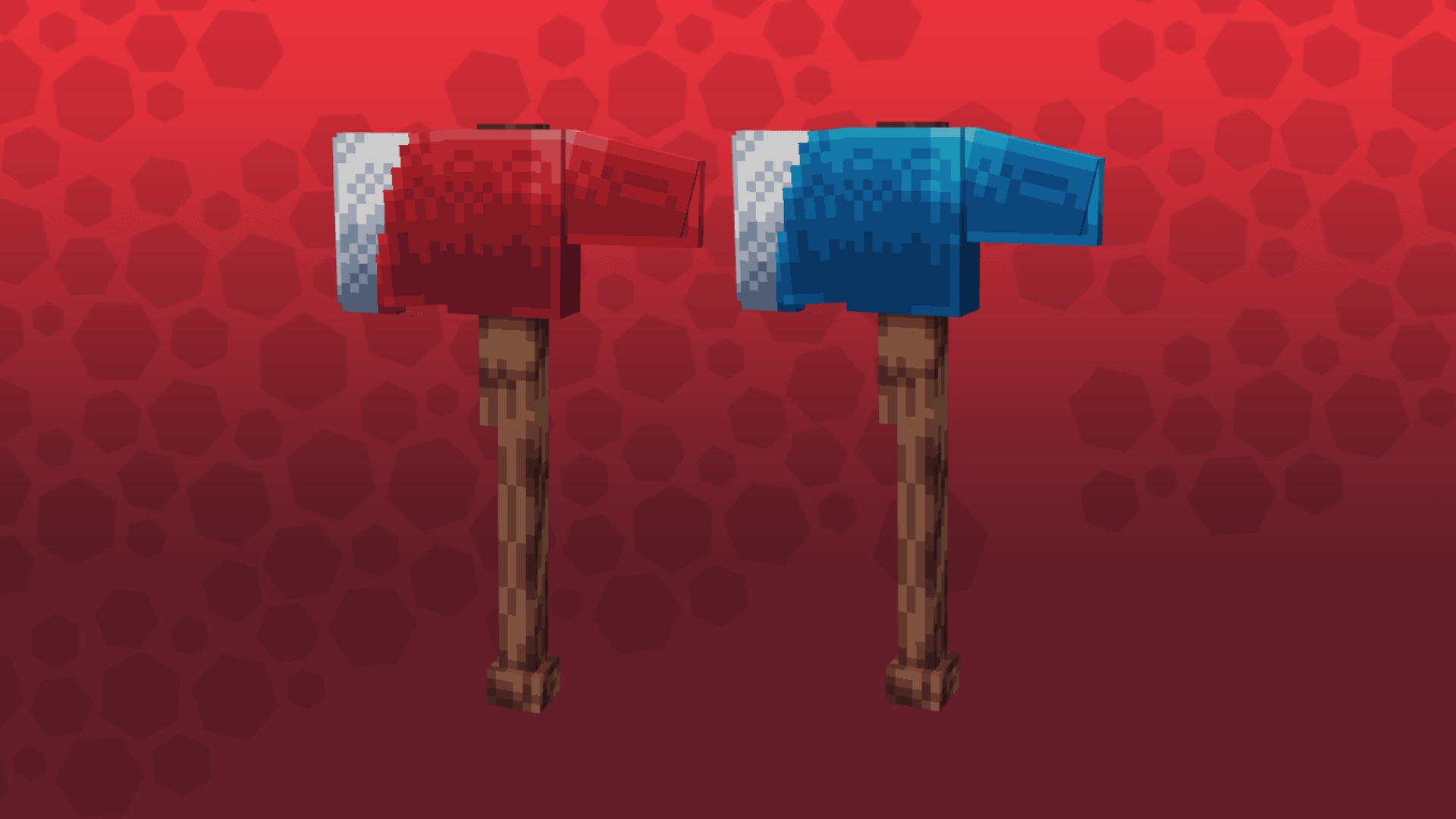 Mind your head when you capture this flag!​
- Shoes - Giant Worm:
Squelch.​
Halloween Maps!
We're proud to show you our amazing maps for Java & Bedrock, including a new map for Java! Have a look!
- Cauldron - Java & Bedrock - Solo SkyWars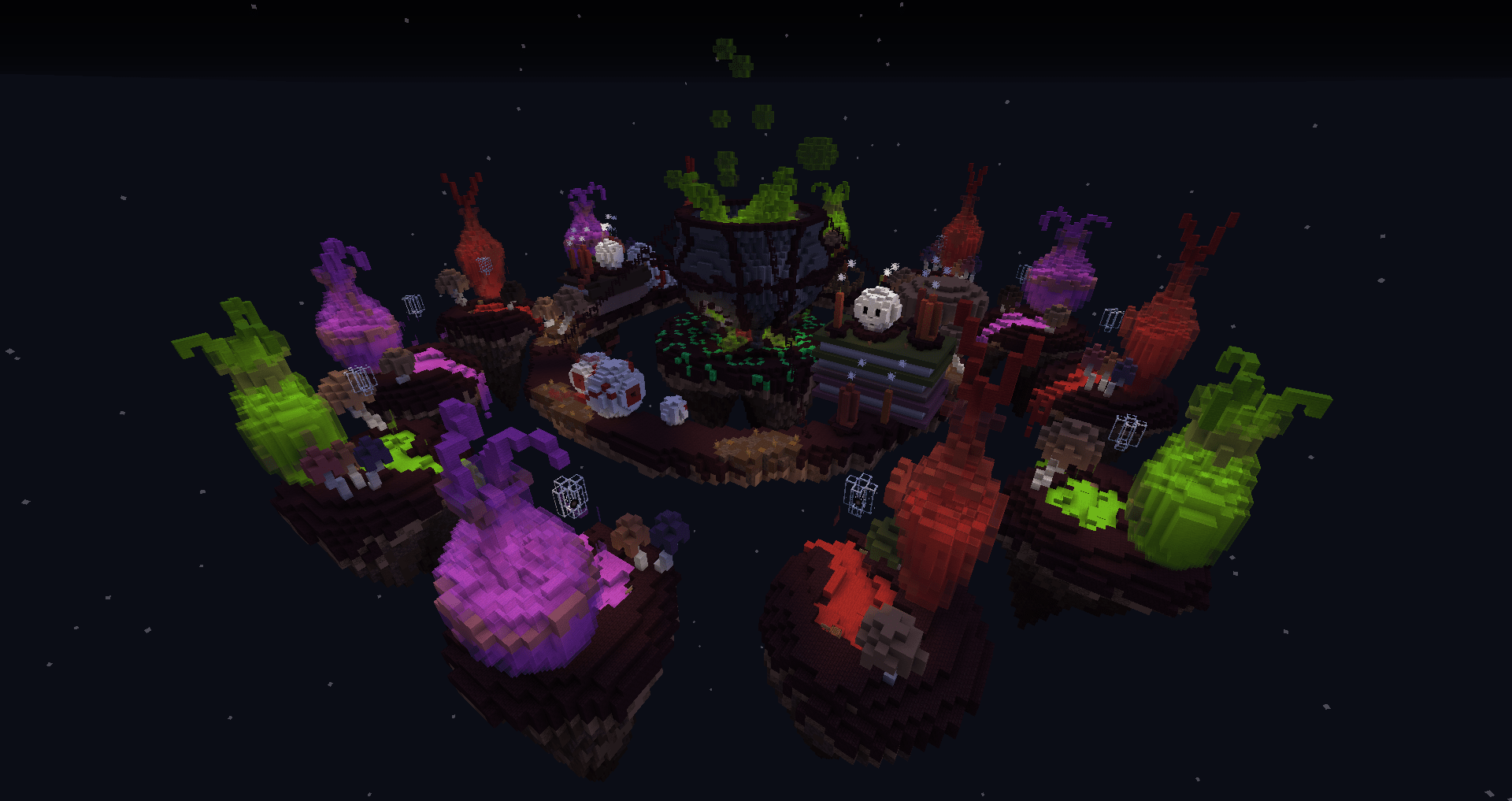 - Chandelier - Java & Bedrock - Solo SkyWars
- Scare - Java - Solo SkyWars
- Haunted - Bedrock - Team of 2 SkyWars
- Scare - Java & Bedrock - Team SkyWars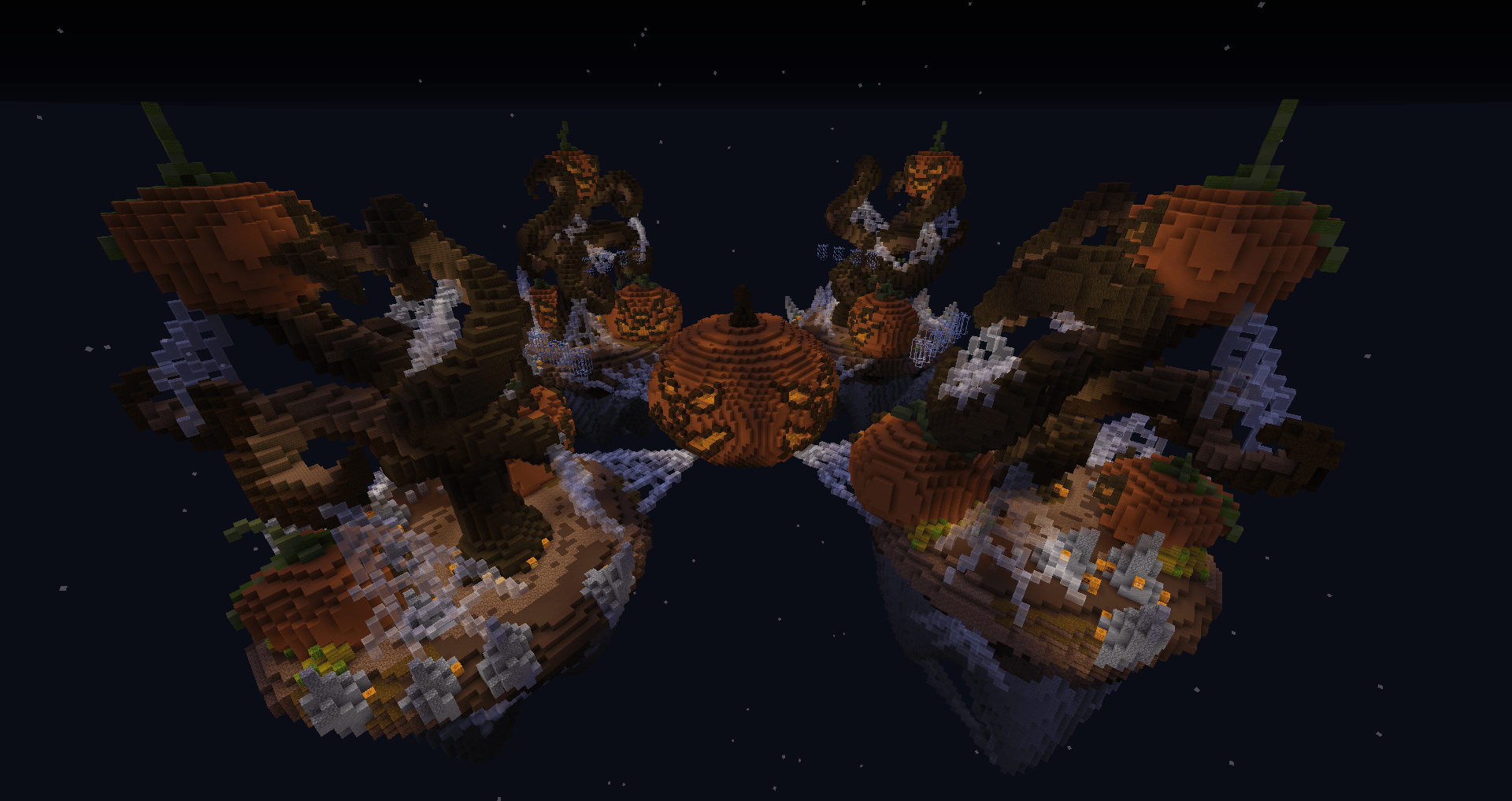 - Graveyard - Java & Bedrock - Solo EggWars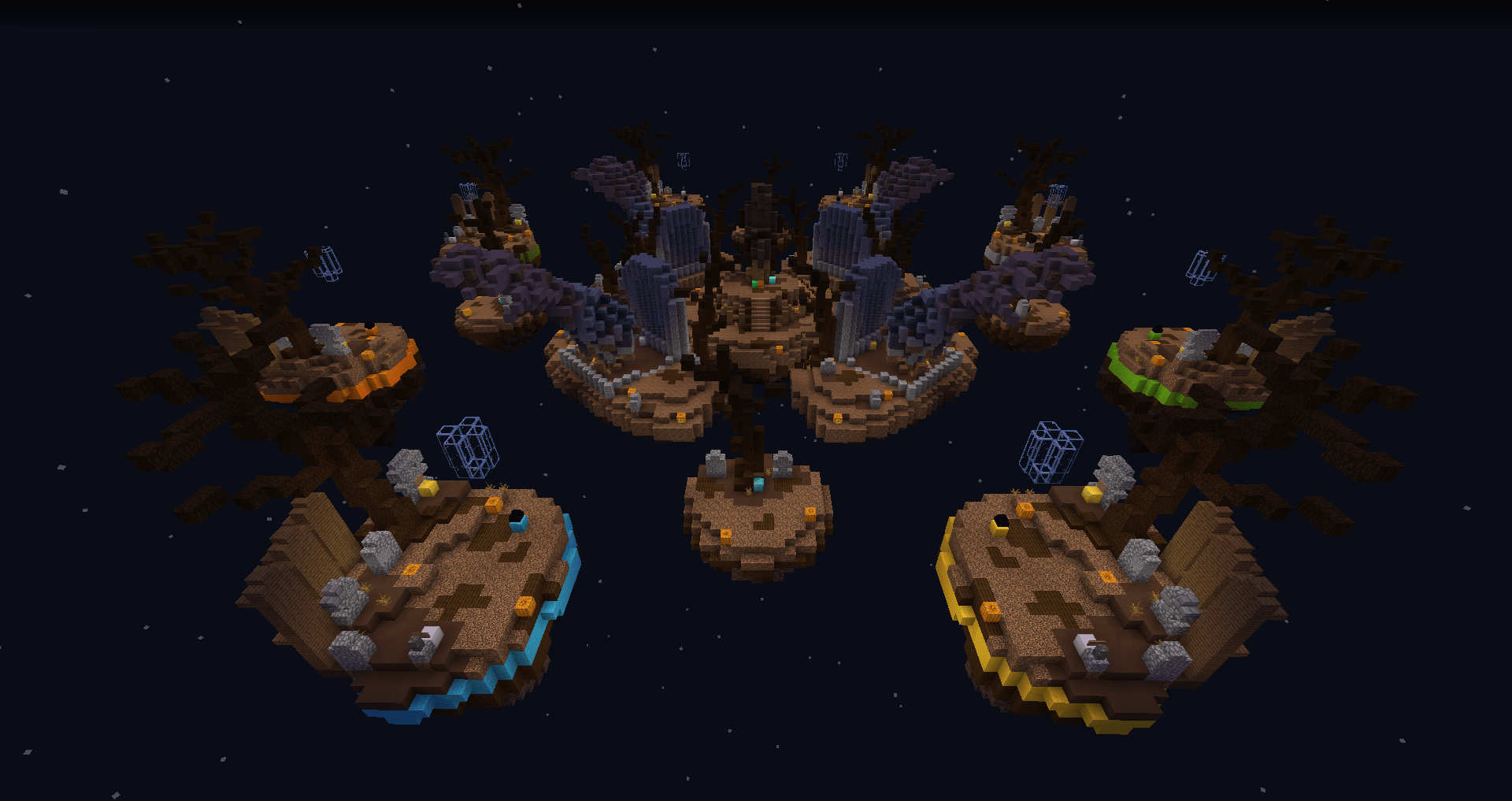 - Haunted - Java & Bedrock - Team EggWars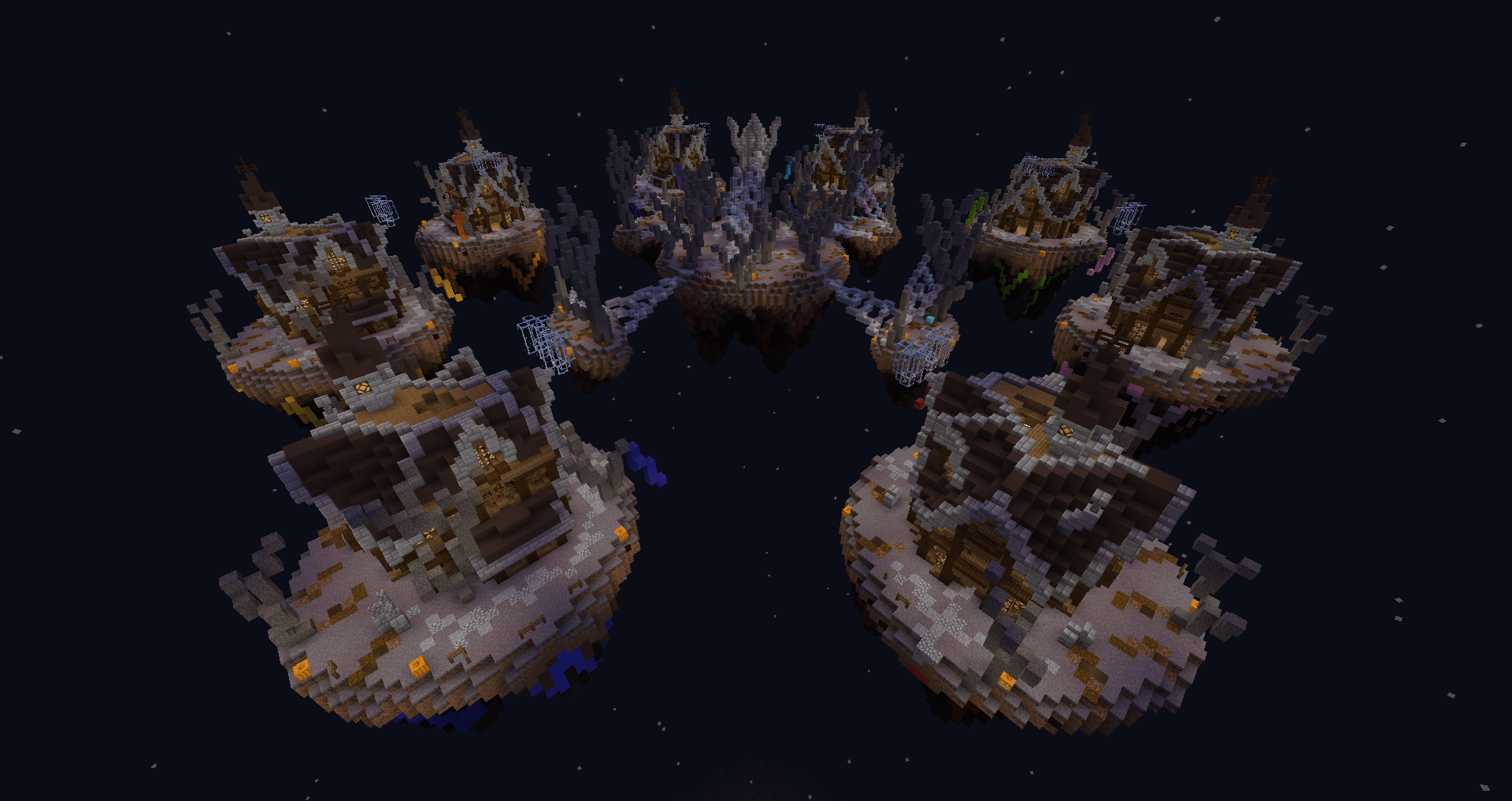 - Halloween - Java - Team EggWars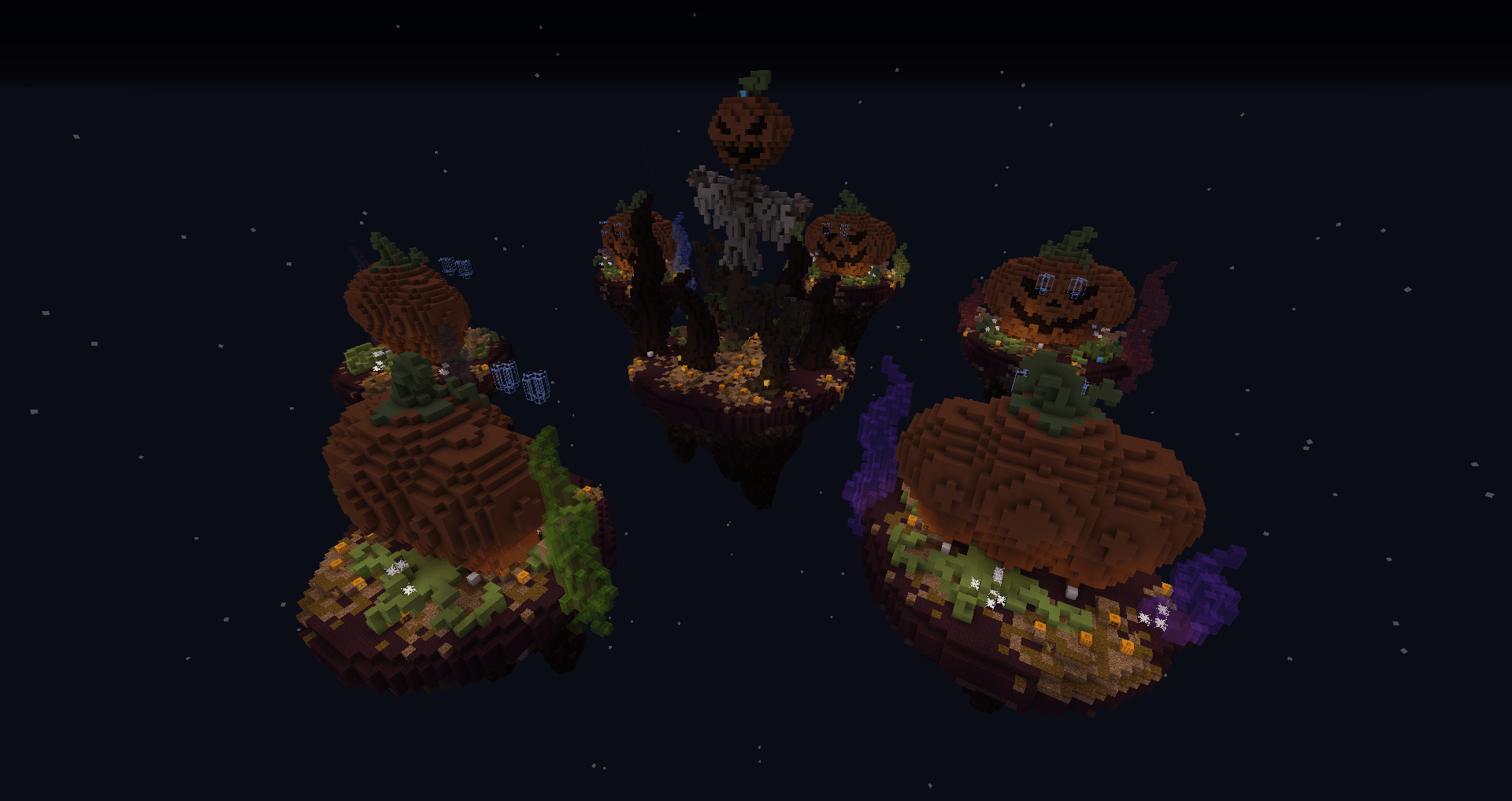 - Creepy - NEW TO Java & Bedrock - Team EggWars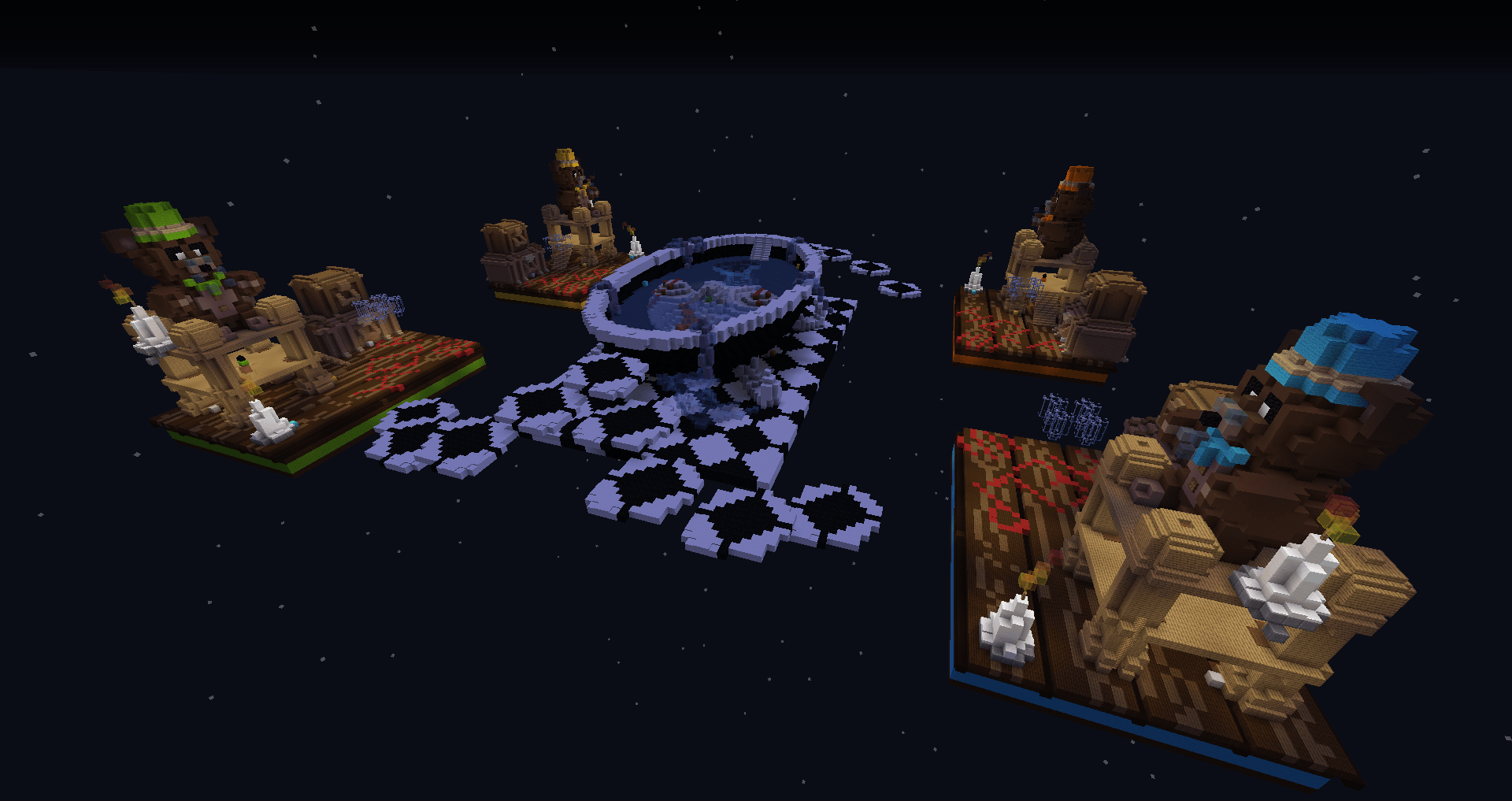 - Halloween - Java - MinerWare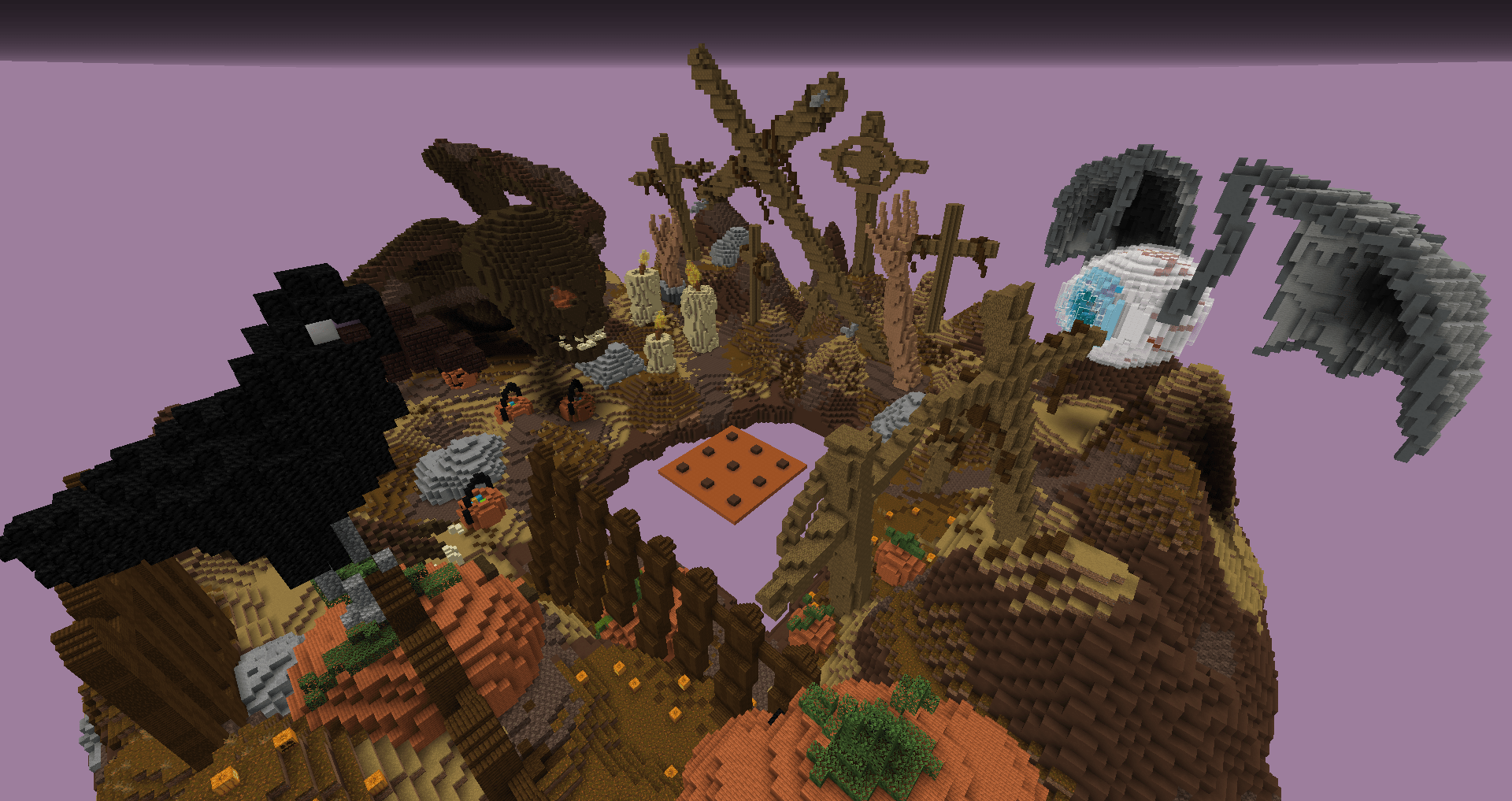 - Spider - Java & Bedrock - Solo Lucky Islands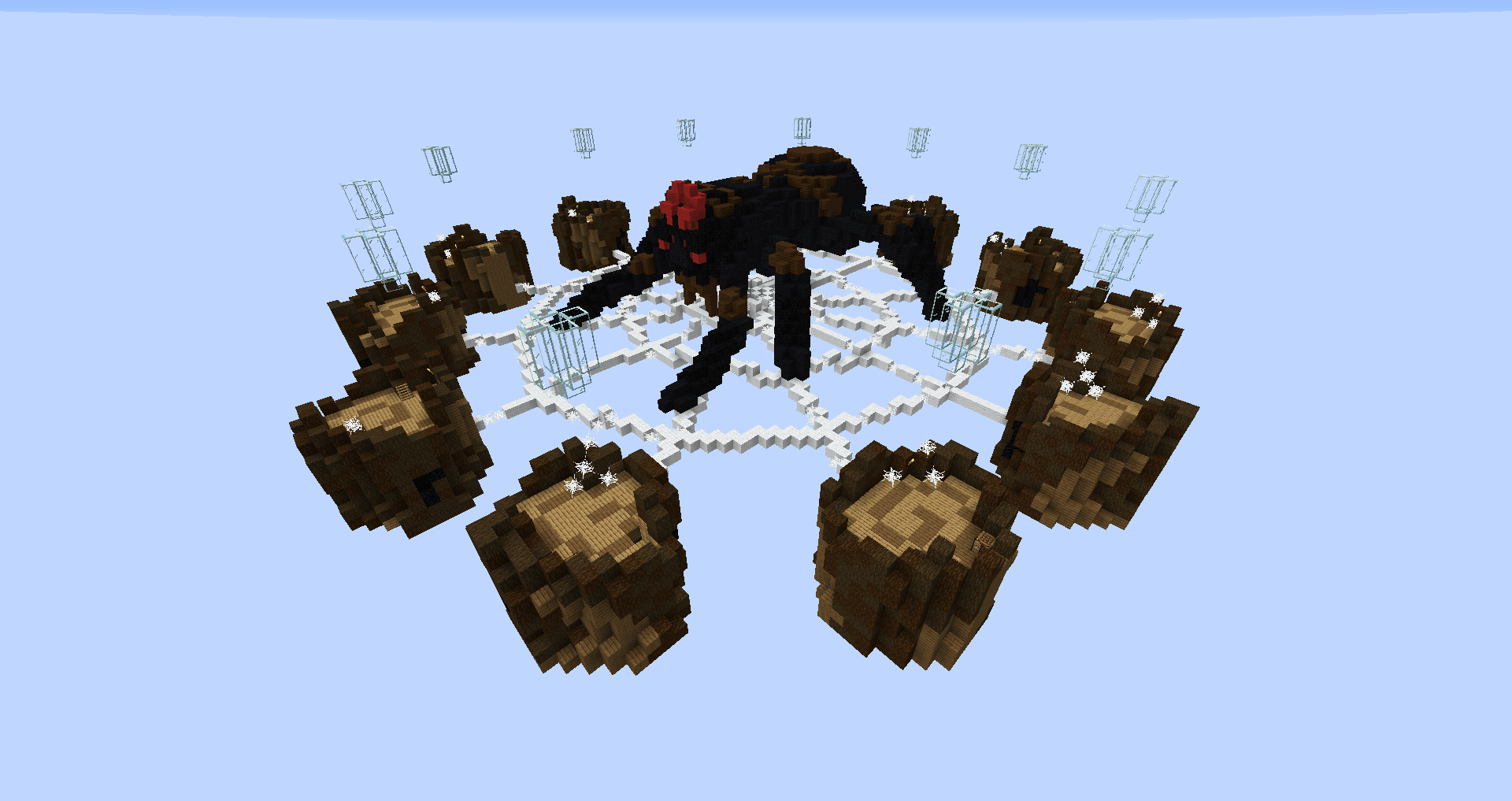 You may be wondering why Nightmare hasn't returned from last year for Java - this is because we do not want to encourage huge amounts of win farming based on seasonal maps. Going forwards with seasonal maps, this will not occur again, but this change needed to be done to encourage a healthy community! Thanks for understanding.
Halloween Java Loot - Cubelets, Bundles & Challenges!
As always, you will now have a chance to get Halloween Cubelets when you play and win games! Plus - no duplicates!
Not convinced that Halloween Cubelets are great? Here's a list of all the content you could get!
5 Trails
5 Shields
3 Wardrobe sets
8 Standard hats
2 Animated hats
6 Cages
4 Arrow Trails
5 Gadgets
3 Win Effects
3 Miniatures
We've also brought back our Java Halloween Bundle and Cage Pack, check them out
HERE
!
Do you need a quick way to get Halloween Cubelets? Complete the Halloween Map Explorer & Map Winner challenges! - You may find an awesome Halloween map that you're wanting to play more in too!
Halloween Competitions!
Finally, we're hosting three awesome competitions - get your costumes on & get creative as they're
massive!


Ender Page Competition
- run by
@Kazwa
!
In this competition, you're tasked to create an awesome-looking page, inspired by our new game, Ender! Who knows..the winner could end up in the game! Interested? Click
here
!
Halloween Creation Competition
- run by
@Dylaila
!
Challenge your creative visions and create what your heart desires in this awesome competition! Take a look at this competition
here
!
Halloween Selfie Competition
- run by
@Anneum
!
Grab your costumes and get ready for this spooky seasonal selfie competition! Turn your cameras on and run to the competition thread
here
!
That's all for this Halloween update! Hope you didn't get too scared and hope you're excited to play through all this content!
- Have fun!