May 29, 2015
5,202
16,981
689
20
This is the current necroposting warning message:
This is the old one: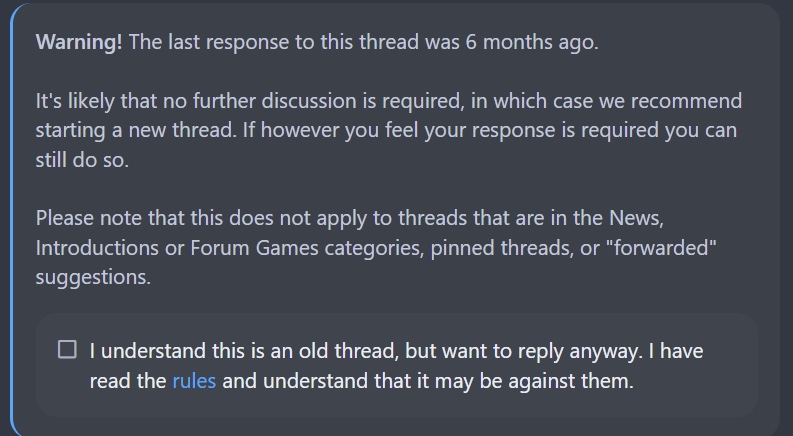 The old one is more detailed and perfectly covers the necroposting rule:

The new message falls short on this.
I'd like to suggest 2 scenarios.
1. Revert the message back to the old one that is more complete
2. Keep the new message, but add a direct link to the necroposting rule
This in order to make this rule more clear and prevent people from breaking it. (I almost forgot and were close to breaking the rules, since I didn't notice the message had changed and wasn't sure in which situation I were allowed to reply to an older thread)
Hope this clarifies it and thanks for taking the time to read this suggestion!