Developer
Staff member
Developer
Hello Bedrock CubeCrafters!
Today is a huge day for Bedrock Edition. It's finally getting an official PvP gamemode, so without further ado, we're here to introduce FFA & Duels to our Bedrock network! - Read below for more details.
Free for All!
Have you been waiting to have extreme fighting brawls with your friends on our Bedrock network? Well now you can, we've added FFA (Free for All) into our beta games lobby. FFA has 4 maps to play: Mayan, Tropical, Ancient & Savannah.
Mayan - 80 players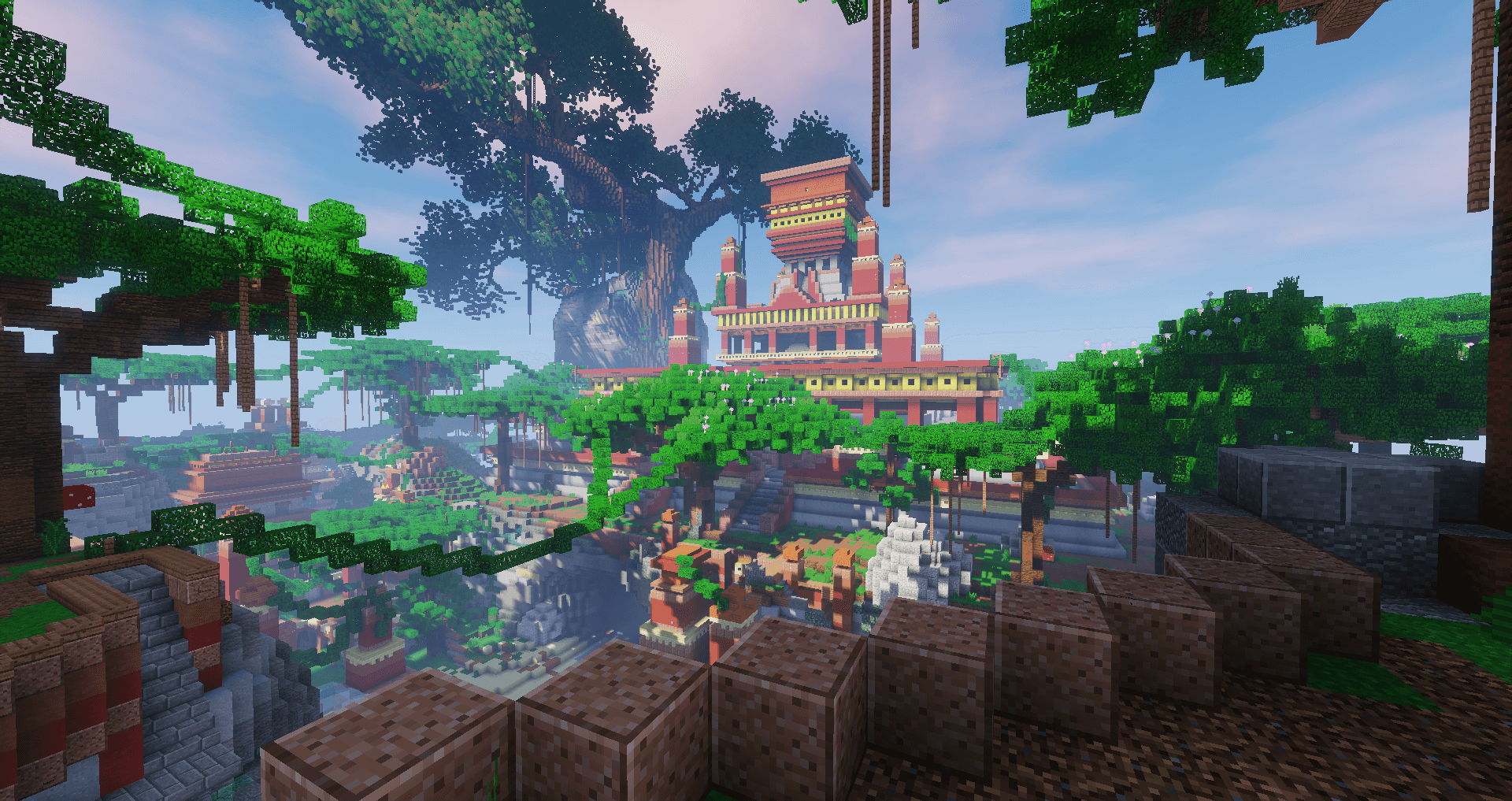 Tropical - 40 players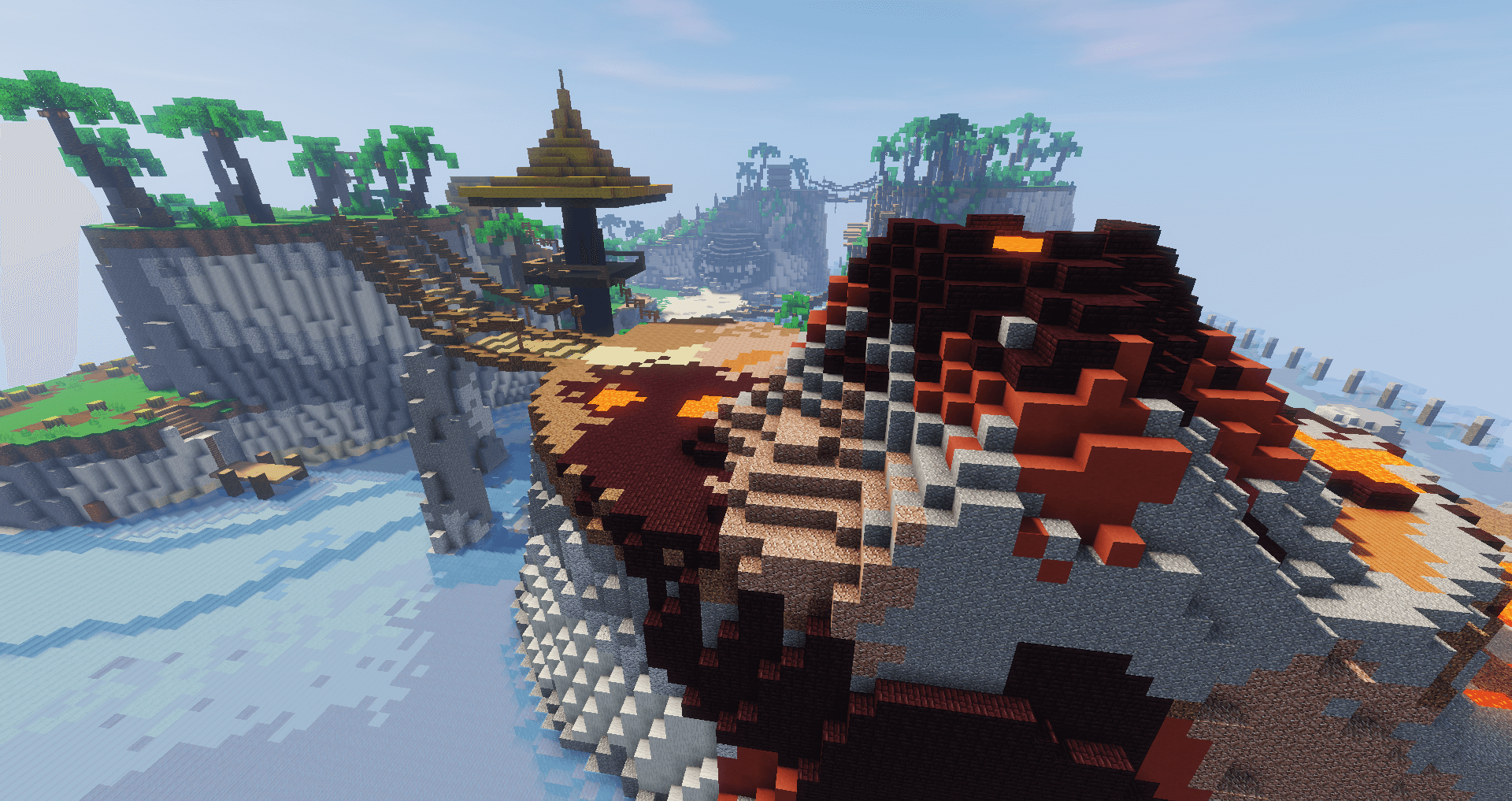 Ancient - 40 players
Savannah - 40 players
Once in the maps, you'll have 6 kits to choose from:
Beast: Protection 1 diamond armour, diamond sword.
Sniper: Protection 2 iron armour, power 3 bow, iron sword w/ knockback 1, 32 arrows, you get 8 arrows back with every kill you get.
Wizard: Protection 3 blue stained leather armour, iron sword w/ sharpness 1, 2 regen 1 potions, 3 speed 2 potions, 2 splash healing 1 potions, 3 splash damage 1 potions, 1 poison 2 splash potions, 1 strength 1 potion, you get 1 random potion back with every kill you get.
Warrior: Diamond armour, diamond sword w/ sharpness 2.
Samurai: blue stained leather helmet, diamond chestplate with protection 3, diamond boots with protection 3 & feather falling 3, diamond sword with sharpness 1 & knockback 1, permanent speed 2.
Berserker: diamond chestplate, diamond leggings with protection 1, diamond boots, diamond axe, wooden sword with knockback 1.
At this point in time, choosing a kit will automatically choose a random location for you to spawn in in the FFA map, but don't worry, we have plans to allow you guys to choose specific locations
FFA also comes with killstreaks, which is tallied on your sidebar/action bar. Your current and best killstreaks are tracked too, will you be able to beat your best killstreak? Hop in a party with your friends, join an FFA game and see who can get the highest!
PvP Duels!
This gamemode has been one of the most requested games for our Bedrock network, well today is the day, it's finally here! - 1v1 Duels is now available in our Beta Games lobby. We have plans for 2v2 in the near future!
If you click the Duels NPC in the Beta lobby, you'll see an option for
Normal
or
Overpowered Duels
. If you click one of them, you'll be added into a queue and you'll be matched with another player. A random kit will be chosen, but don't worry, there will be a way to select a specific kit in the future!
Overpowered Kits:
- OP EggWars
- OP UHC
- OP Archer
- OP SkyWars
- OP Survival Games
- OP Warrior
Normal Kits:
- Survival Games
- UHC
- Iron Warrior
- EggWars
- SkyWars
- Tank
- Archer
Now, what if you want to play with your friends specifically in Duels? Well luckily for you, we have challenges exclusive to the Beta Games lobby.
This means that if you type
"/duel <username>"
, a menu will appear allowing you to choose between Normal or Overpowered Duels. When you select a mode, you'll be allowed to choose a specific kit this time compared to the main Duels NPC. Selecting a kit will prompt the player you're wanting to challenge.
Challenge menu.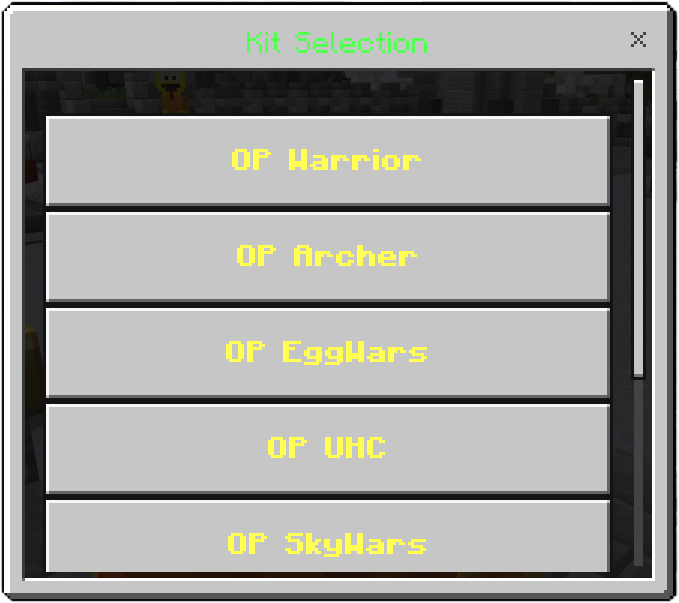 Challenge OP kit selection menu.
​
Now if you're given a challenge, you need to type "/duel accept <username>" to accept the request or "/duel deny <username>" to deny the request. Or if you click the Duels NPC, you'll see a Requests menu which will contain your Duel requests to accept and deny, requests last 2 minutes.
If you accept a Duel, you'll be added into 1 of the 4 available arenas randomly, but because it's a private duel, experience and statistics will
NOT
count towards your player data. Duel requests are party-friendly, meaning that if you're in a party of 2, and you click your friend and choose a mode and kit, the duel will automatically start, skipping the need of a request.
When you're in a duels game, after the match you'll be prompted with a rematch option, if you both click "accept" the game will rematch with the same kit, if you both click "deny" you'll both instantly be disconnected and moved back into the Beta Games lobby.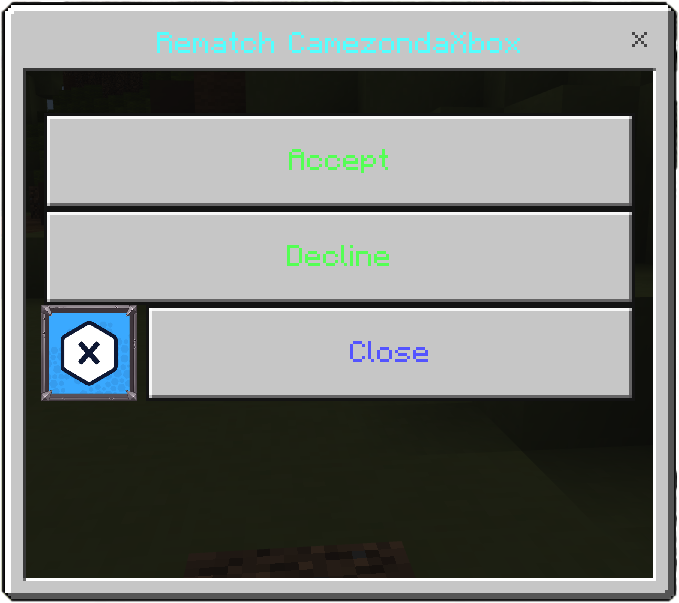 Rematch menu.
​
Because of the introduction of these 2 new modes, we sadly need to say goodbye to Line Dash on our Bedrock network, sorry for the inconvenience. We hope you enjoyed the game since its release in June, we've got
❤
Disclaimer
- FFA and Duels are in Beta, they can be changed or modified at any time. If you come across any issues, please report them here. Thanks!
Thanks for reading! We hope you like this PvP update for our Bedrock Network. Have fun and stay safe!