Moderation Manager
Team CubeCraft
💙 Admin Team
Oct 13, 2016
1,386
3,849
413
30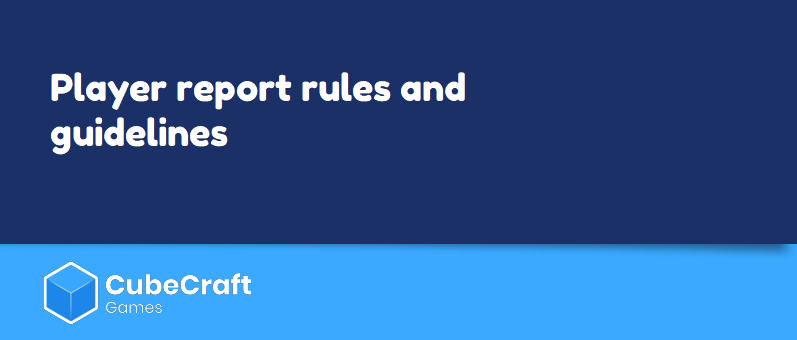 Hello! First of all, we are very thankful for your interest in reporting rule breakers. CubeCraft relies a lot on its player base, especially the players that actively report those who disregard the rules. Whether you create 3, 30 or 300 reports, you may all have the satisfying feeling of cleaning up the network!
If you are rather new to Cubecraft or just one of the OG members who would like to start reporting, it is very normal that you do not know the report rules and guidelines. This thread will explain what you should, and should not do when reporting players on our network and more.
Table of contents
1.
Report rules
2.
Report guidelines: Video evidence
3.
Report guidelines: Screenshot evidence
4.
Report guidelines: Do not delete your evidence
5.
Report guidelines: LabyMod [Java]
If you still have any questions regarding player reporting after reading this thread, don't hesitate to ask assistance from a member of staff on our
Discord
or in the
support
section on the forums.