game maker
Staff member
Admin Team
Oct 20, 2013
315
3,276
283
22

HELLO HUMANS!
You're in luck! We've got a new Lucky Islands update, that we've just released on the network!
We've added abilities to Lucky Islands! WOOOO! :)
Initially there are 3 new abilities that you can now unlock from the Lucky Islands store:
Autosmelt
: Mining ores will now have a chance that it will drop the smelted ingot, rather than the ore block.
Feather weight
: Reduce the chance that you take the full damage from falling.
Reduced wand cooldown
: Has a chance of reducing the cooldown of a wand by 5 seconds.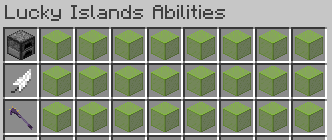 The 3 new abilities that we've added to Lucky Islands
​

We've added
46
new achievements to Lucky Islands! Each kit now has an achievement that will reward you when you win with it. We've also added the usual "Get x amount of kills", to keep encouraging you to continue being those savage players that we know you truly are... ;)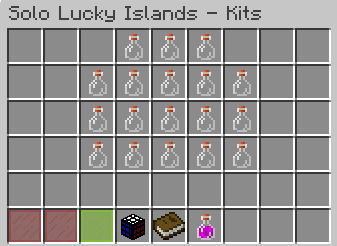 The new kits achievements menu for Lucky Islands
​
Unfortunately, these maps won't stop you getting lost, however, they're super fun to play on! Lets have a look:
Battle Zone (Teams of 10)

The name of this map seems familiar...
​
Obelisk - Solo
This map looks a bit dusty.
​

To celebrate this Lucky Islands update, we've activated a global Double Points multiplier for Lucky Islands. This multiplier will be active for the whole week! So what are you waiting for? Get playing!
Other stuff:
- Potions lucky block will now drop a "Instant Health" potion, rather than a "Uncraftable Splash Potion".
- Fixed the Detainment achievement not working on team mode.
- Fixed sometimes not getting a kill if a player disconnects before you kill them.
We hope you've enjoy this update! Please let us know what you think of this. :cool: