Hi there cubecraft bedrock players!
I've just came up with a great idea that needs to be added... "
Achievements"
What is an Achivement you might ask?
• A thing done successfully, typically by effort, courage, or skill.
• The process or fact of achieving somethin
g.
You could never look up the achievements if you were outside of the game, that's why I made this thread.
All credits goes to
@SlinkyGnu05604
This is what it should look like: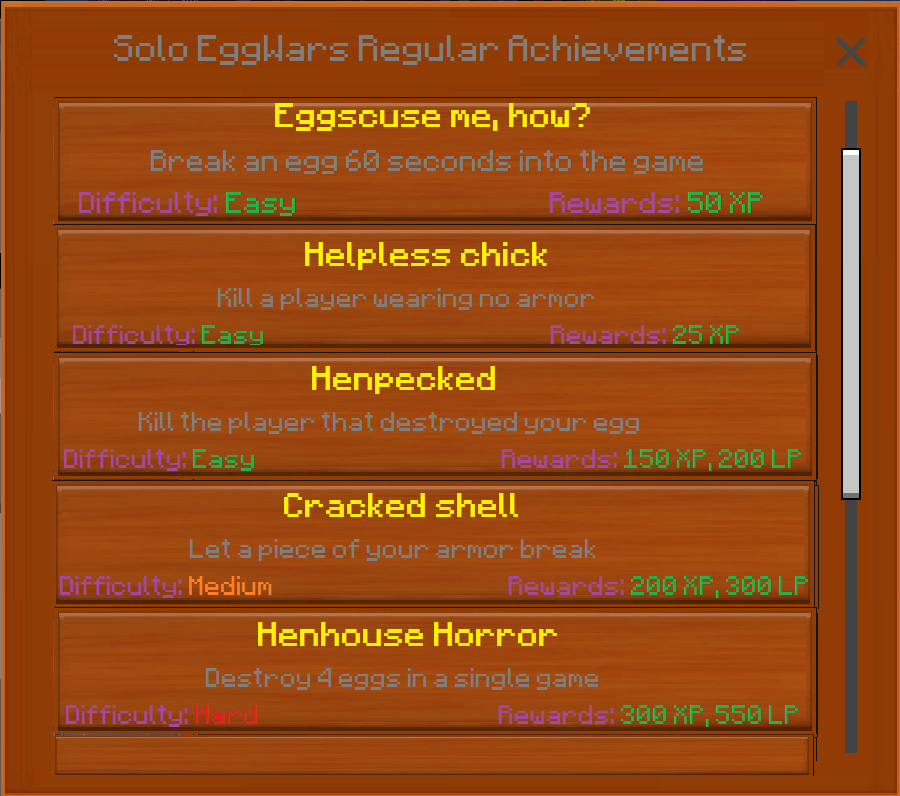 To earn these achivements, you must perform a task eg.
Kill the player that destroyed your egg
. If you completed an achievement, you will earn XP points, and also Loot Points which you can buy from the Loot Point Shop eg.
5500
LP for a Mushroom Cage, or cosmetics like trails or buddies
Thank you fore reading!, if anything needs to be changed, added or removed, Leave it in the comments