Hi,
Today an update changed a few things to make the chat more "robust".
One of these changes was kicking players who attempted to send "\u000a" (a character used to start a new line).
This update affected a few clients which used that character to make some automated messages much easier to interpret.
An example:

This message was sent when a party member typed a certain command in party chat.
Now whenever someone requests these leaderboards or any other available stuff they get kicked.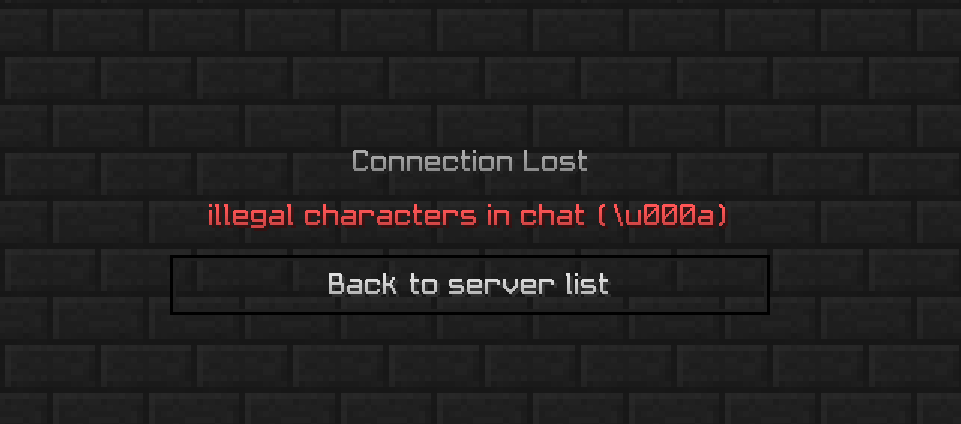 Please re-allow this character.
Last edited: