🏳️‍🌈
Staff member
Admin Team
Jul 23, 2015
5,984
5,978
548
21

​
Hello CubeCrafters!
It's time for another update for our Bedrock network! Today we're bringing you an amazing new SkyWars mode called "Chaos SkyWars". Along with 3 new maps!

Chaos SkyWars is just like our normal SkyWars with the chaotic scale set to 10! This mode adds insane chest items such as explosive bows and eggs and OP armour and weapons such as protection 3 diamond and a sharpness 4 swords. Other cool items include automatic bridges, leap feathers, speed potions and more. Here's a list of some of the items available:
Automatic wooden bridge
Automatic cobblestone bridge

Automatic obsidian bridge

Automatic placeable TNT
Splash Speed potions
Explosive bows
Punch bows
Leap feathers
Explosive eggs
Snowballs
Enderpearls
OP leather, chain, iron and diamond armour
OP iron and diamond swords and axes
Building blocks such as end stone, obsidian, wood and stone.
And much more...
To be able to join Chaos SkyWars you need to be a VIP level 1. But do not worry, if you have a friend who is, they can just invite you to a party and you'll be dragged into the game, no matter what VIP level you are. You can level up your VIP level by purchasing CubeCraft content, from our ingame store or from the Marketplace. Each piece of CubeCraft store content has a VIP experience amount associated with it. Levelling up gives you more friend slots, loot items, party slots and an awesome profile border.
Chaos SkyWars gameplay.


Auto bridge item.


Explosive egg item.​

With this amazing new SkyWars mode, brings 3 epic new maps. Each map is for 1v1v1v1 with a total of 4 players in each game. These maps are specifically designed for a fun, fast and chaotic gameplay.
Chaos SkyWars - Volcano
Lets hope the volcano doesn't inter-rupt your gameplay...
Chaos SkyWars - Prison
Will you be able to escape this map?
Chaos SkyWars - Flowers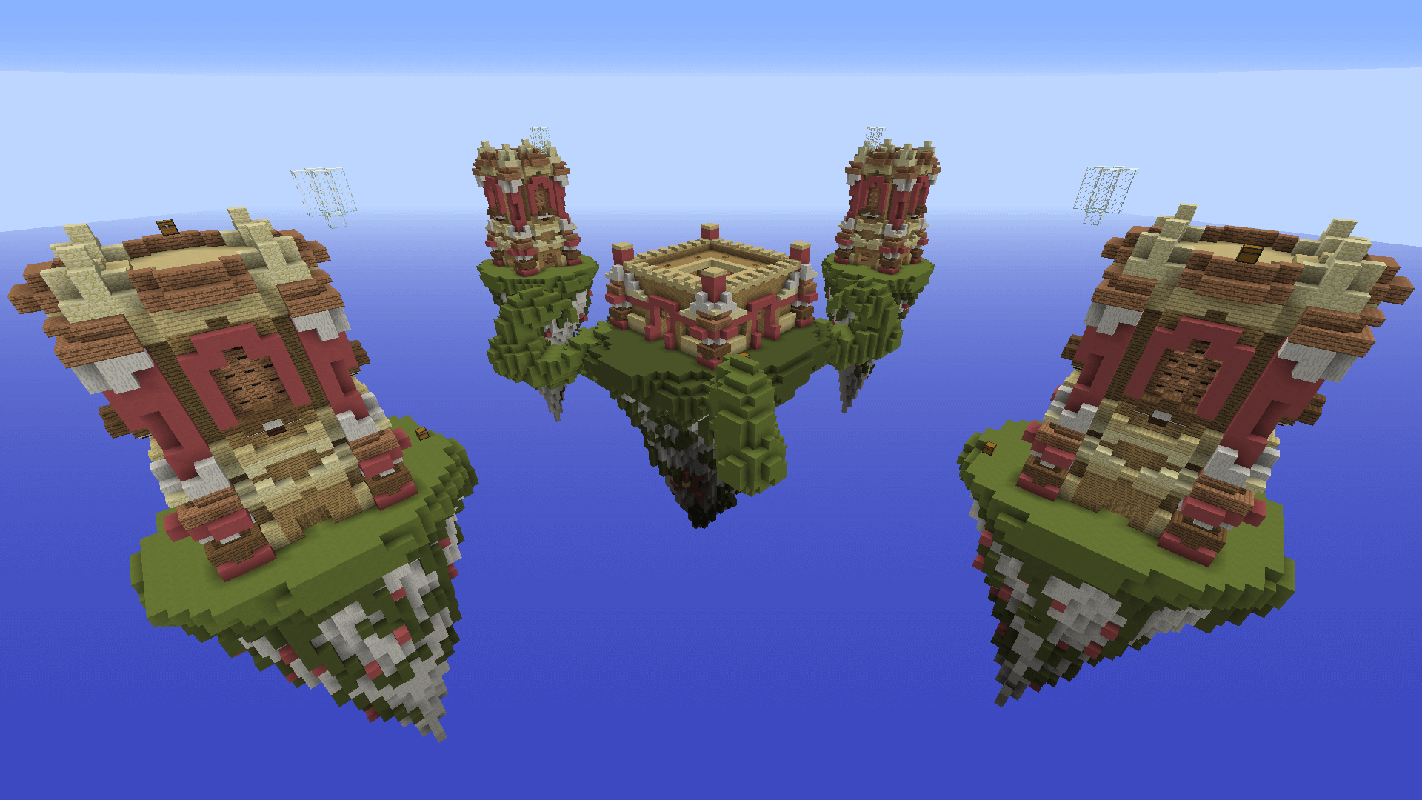 Can you win a game? pfff... don't be s-lily.
​
We hope you guys enjoy Chaos SkyWars, don't forget to comment below. If you have any ideas for new maps or chaotic loot items, tell us below! We love reading your feedback!