Sep 18, 2021
560
1,815
279
Pronouns

He/Him
Hey, cubecrafters!
Today is a big day, bc Asia region HAS BEEN ADDED! But I have a time saver suggestion that should be added, to add "Set Your Default Region", by clicking on
Lobbies --> Change Region --> Set Default Region
.
**Here's a picture that shows the "Set Default Region":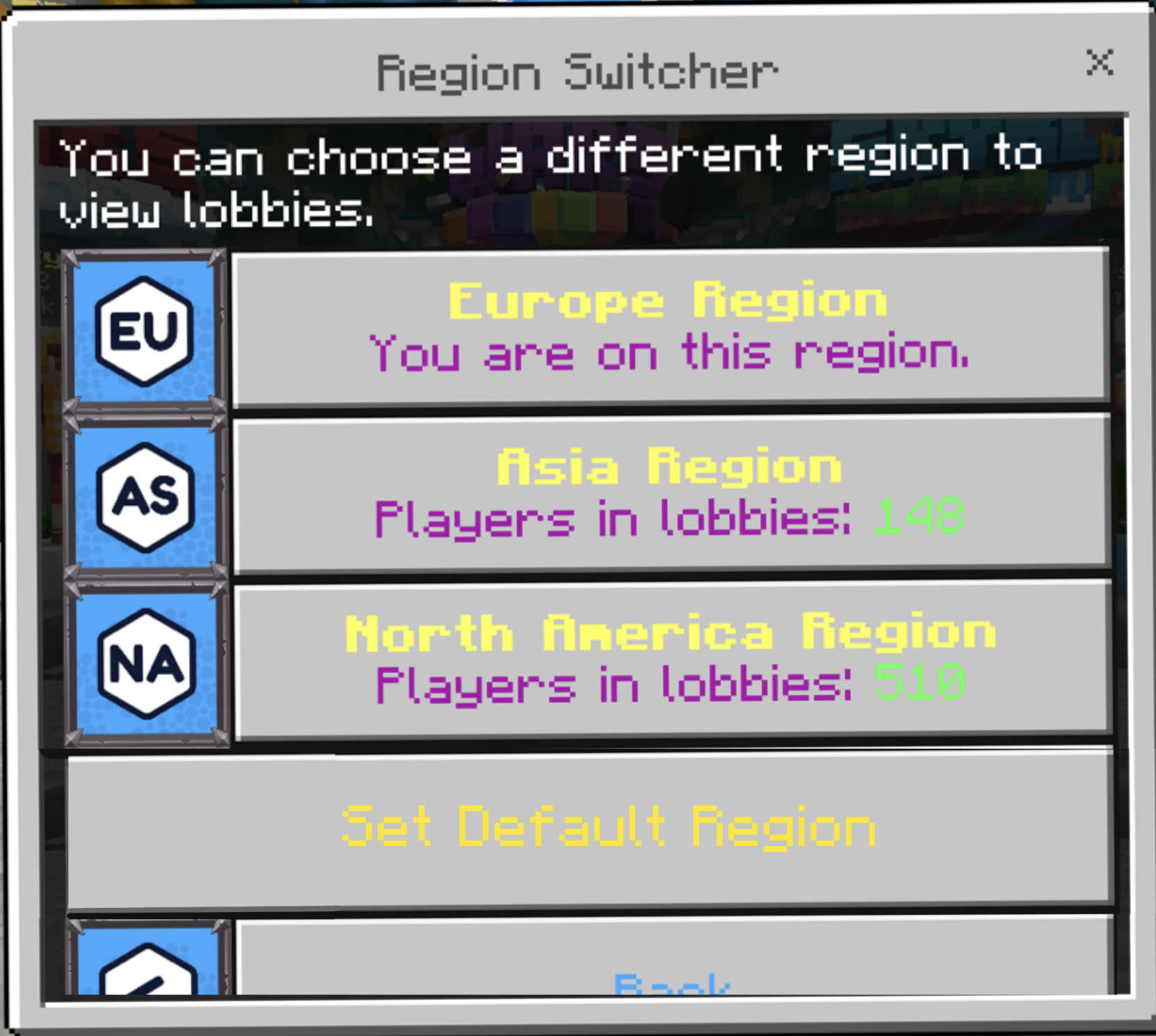 This will place you automatically in the region that you select as a default region every time you log into cubecraft.
Hope you agree...
All love to staff, members, and partners (EXCEPT HATERS)
Cya!
Last edited: