Hello CubeCrafters!
We've just updated our biggest game on our network, EggWars! - We've made changes to our Bedrock EggWars rank which adds new exclusive cosmetics including generator skins. We've also added so many new maps for both networks, and we've added new game features, tweaks, map balances and tweaks and general Quality of Life features. This update is
massive
, read below to learn more!
Features & Tweaks - Emeralds, Favourite items, Enchants & Kits!
To build the foundation of this update, we worked with our EggWars focus group team and community suggestions to create a good balance of new features, fixes & Quality of Life.
We've made some changes to Emeralds. We've removed the radius detector on Emerald generators, so they naturally generate Emeralds without you needing to be close to the generator. We've changed it so you can upgrade Emerald generators and most maps have more than 1 Emerald generator, one will always be level 1. We've also merged the Emerald shop into the main EggWars shop, into the appropriate categories.
We've also added enchantments for armour! - You can buff up your armour even more if you have Emerald tokens.
There are new Emerald token specific items:
Ender chest - This allows you or your team to have your own private inventory.
Elytra - One flight usage, so use it wisely.
High-efficiency pickaxe - This allows you to break through blocks like butter.
Sharpness sword & axe - This will allow you to slash your enemies even faster.
Along with the Emerald tweaks. We've also added a new system into our EggWars shop which will change your EggWars experience forever! Introducing
Favourite shop items
! - You can now select your most used items and have them pinned at the bottom of the EggWars shop. You have 3 load-outs, one for each gamemode: Normal, Overpowered & Hardcore. Your favourite items are saved and carried over into the same gamemode. You can add, remove or tweak your favourite items whenever!

Favourited item selection.
​
We've added 2 new kits to EggWars. One for Java and one for Bedrock:
Java - Chicken Legs - Gives Speed 2 for 10 seconds on respawn
Bedrock - Healer - Gives golden apples
New maps!
What would a game update be without some maps!? We've added 6 brand NEW and epic maps to our EggWars gamemode for both Java & Bedrock.
Sun - Solo EggWars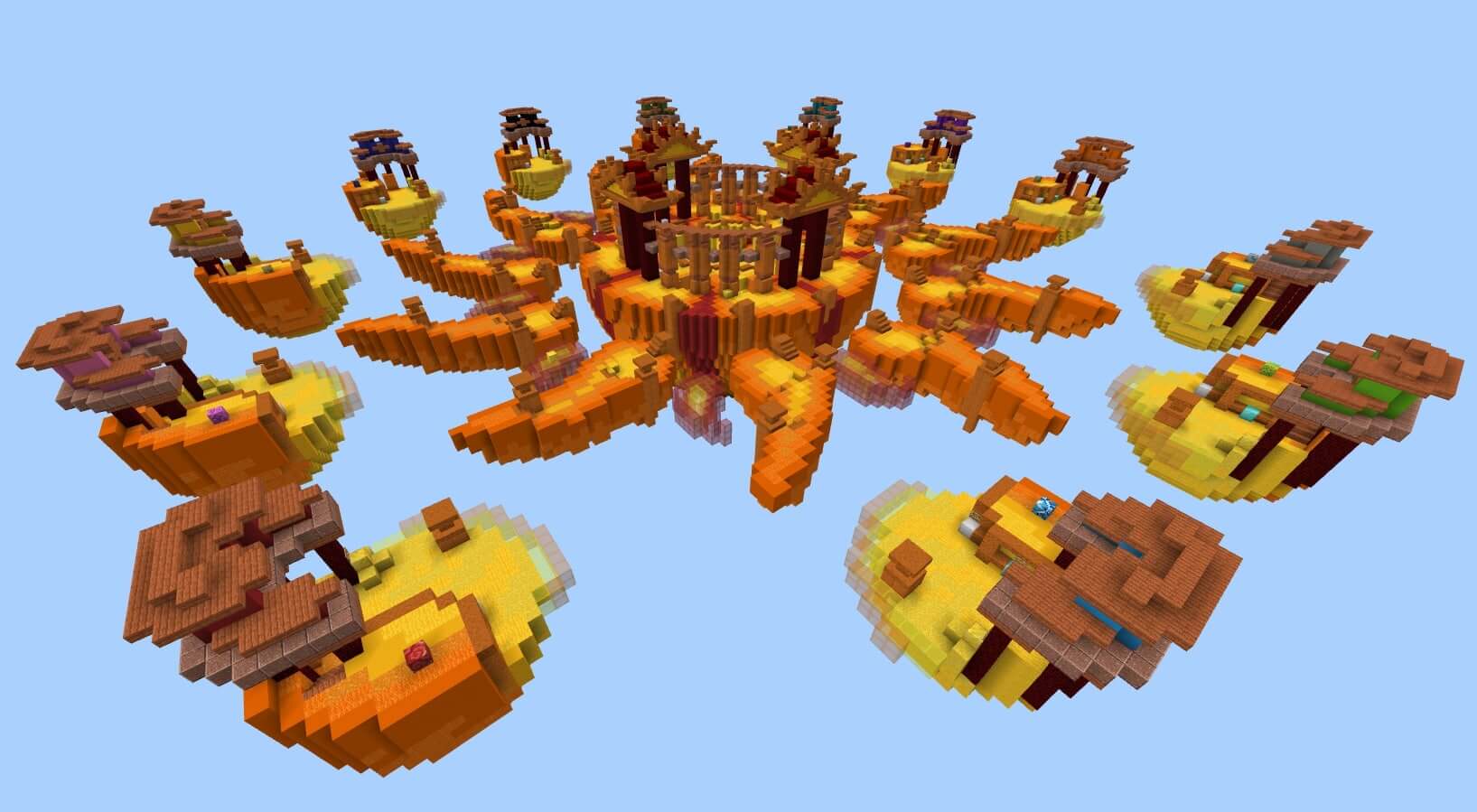 Cyber City - Team EggWars/Teams of 2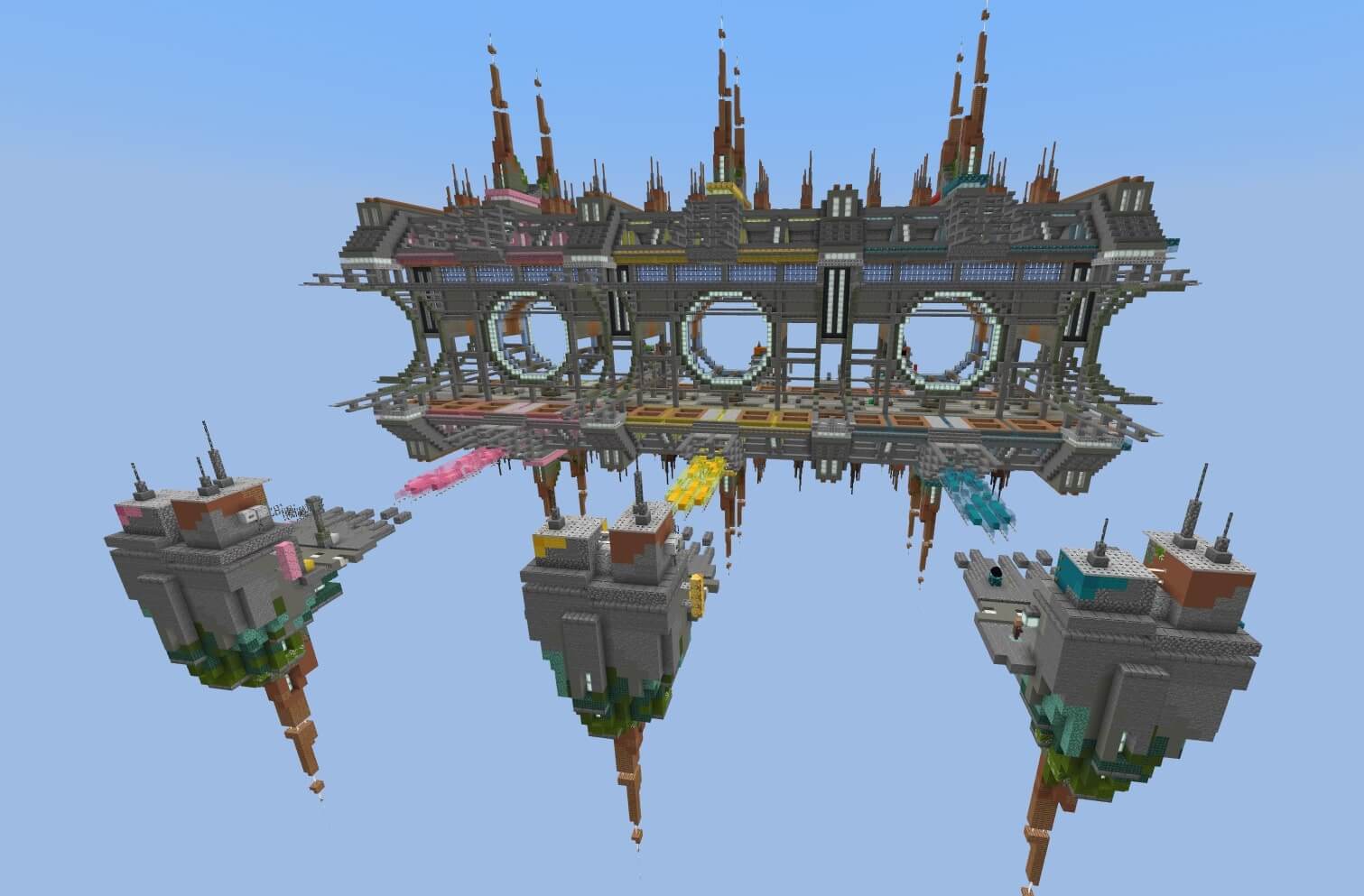 Ruins - Team EggWars/Teams of 4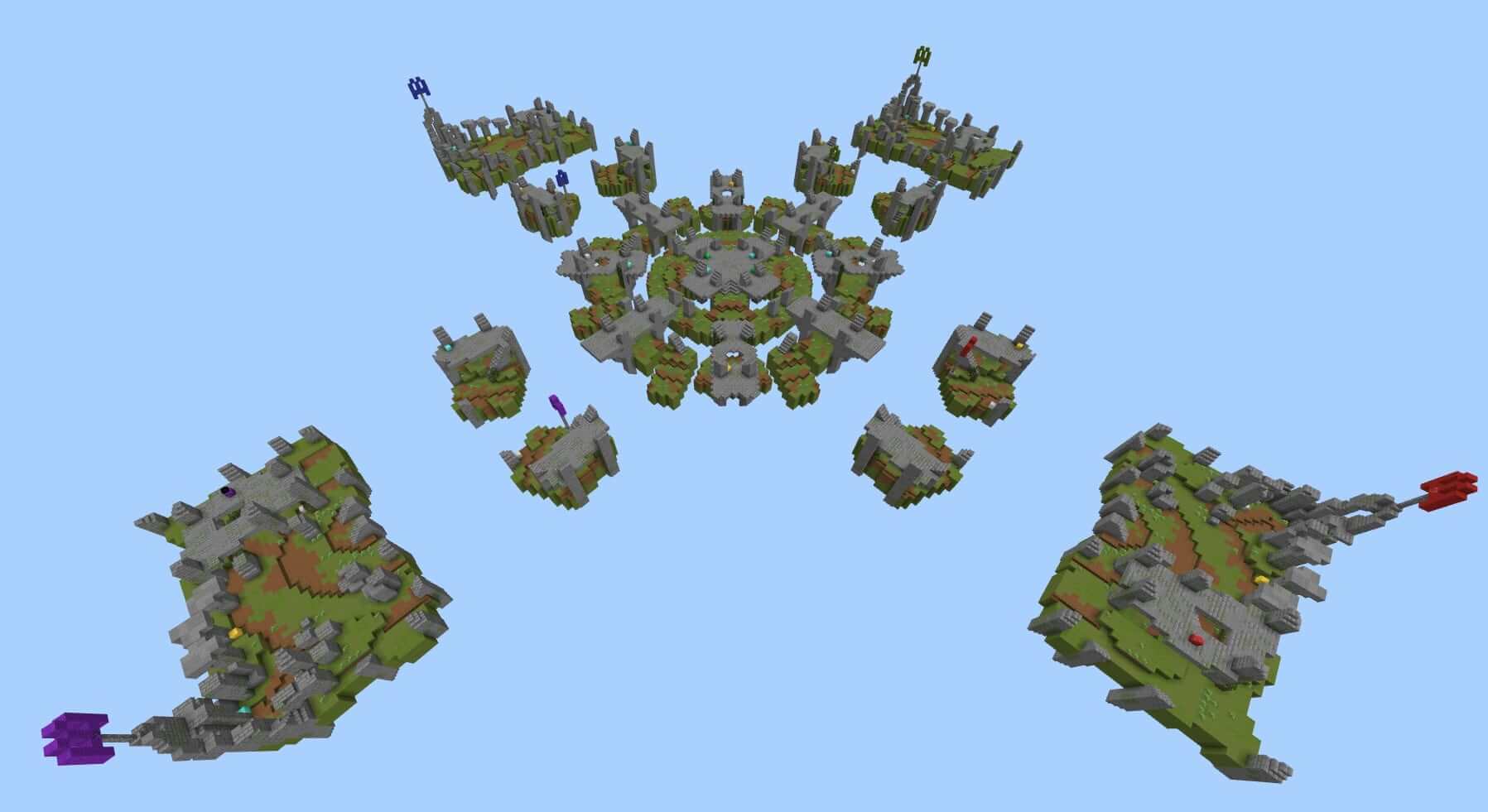 Mystery (Magic revamp) - Team EggWars/Teams of 4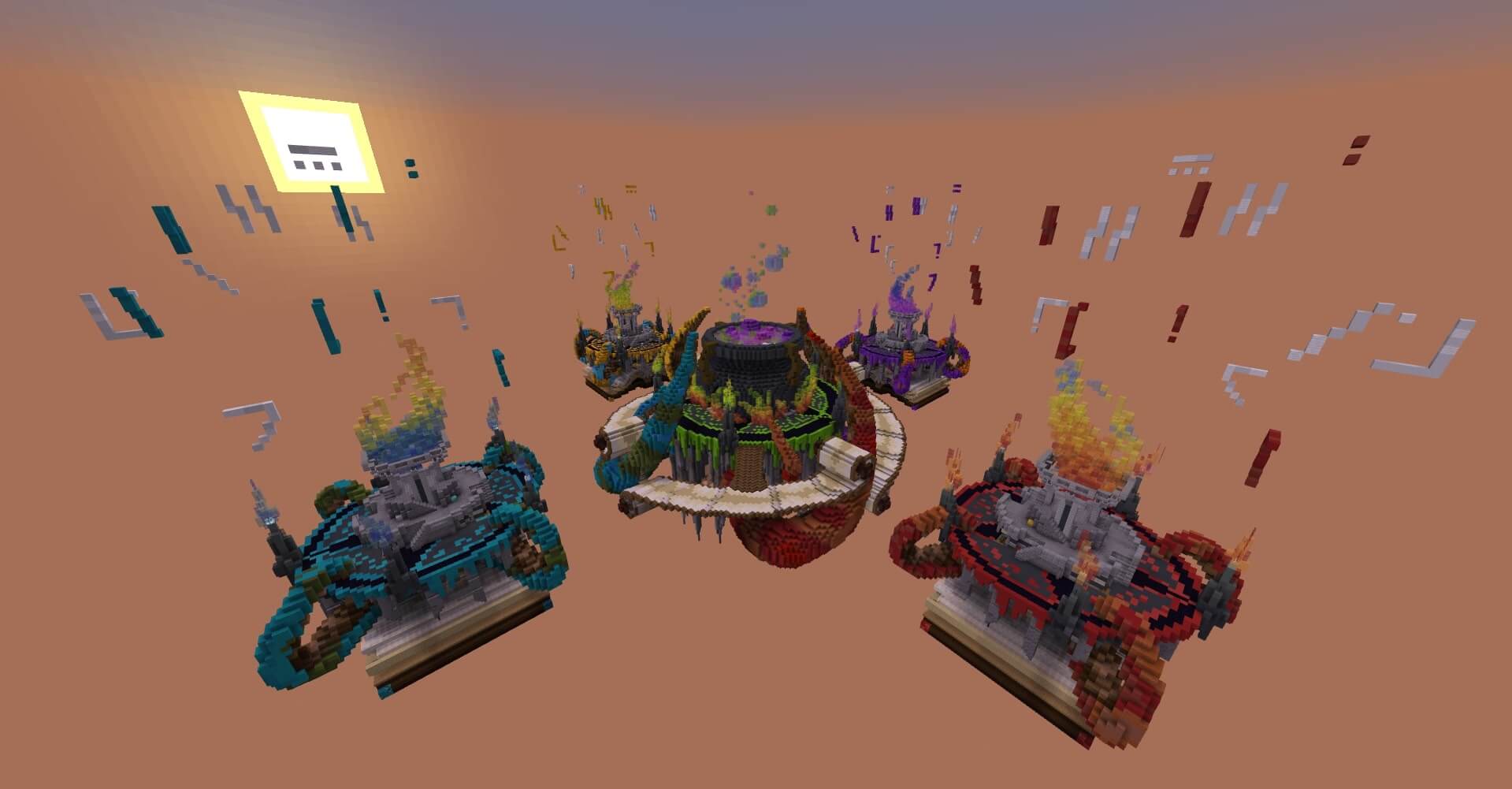 Atlantis - EggWars Teams of 10 (Bedrock only)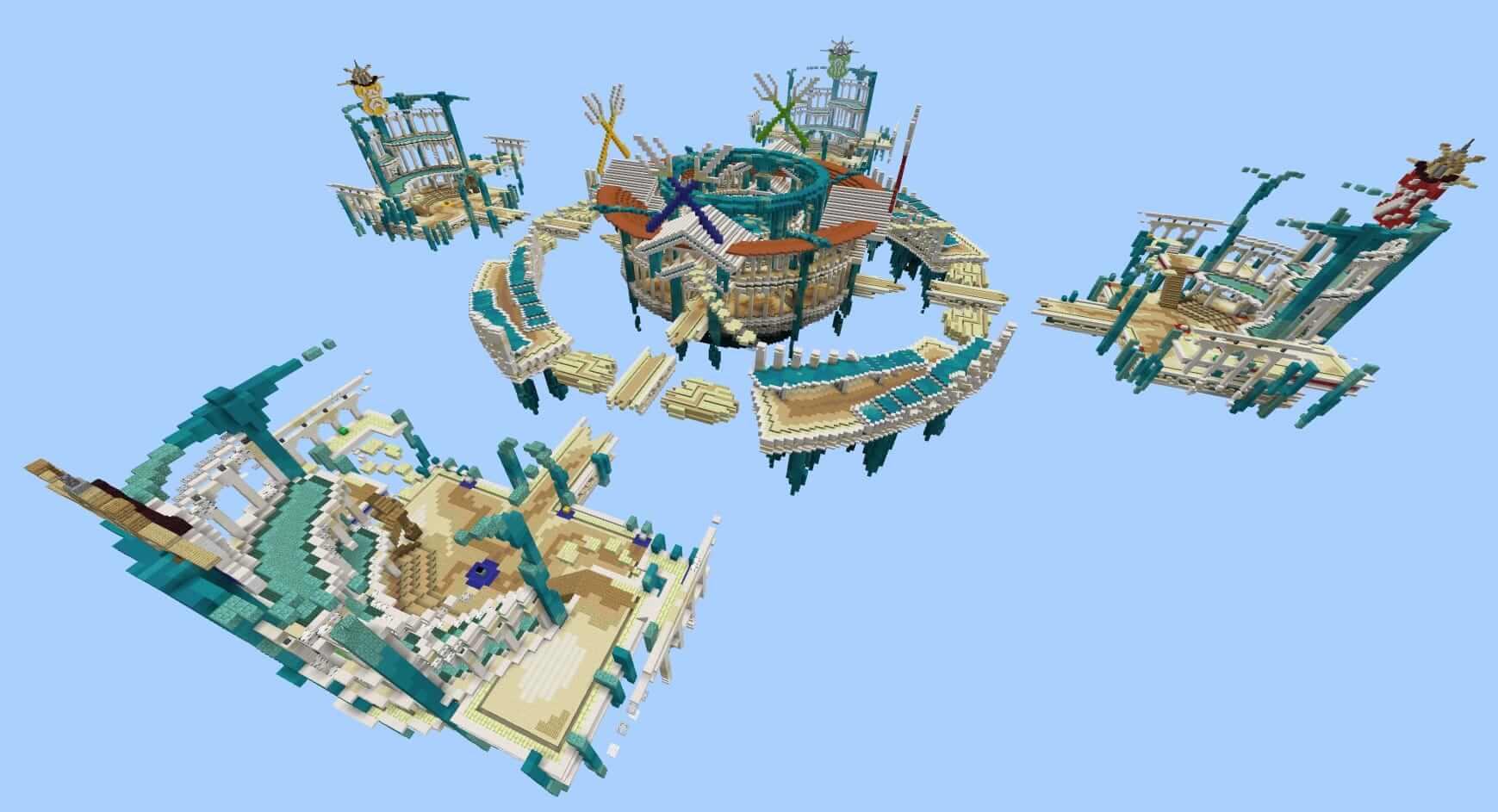 Eve - EggWars Teams of 10 (Bedrock only)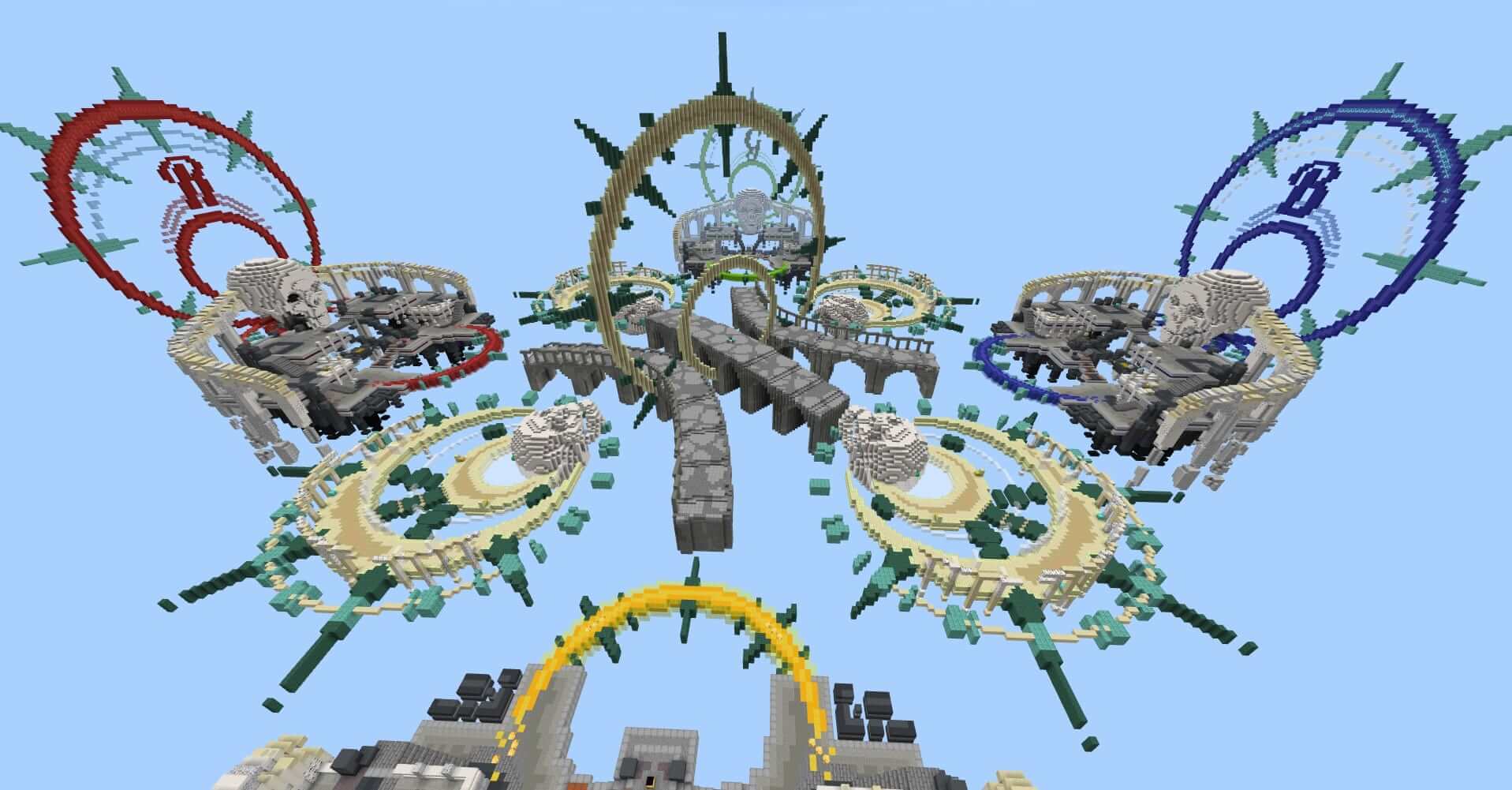 EggWars Rank revamp - New cosmetics & Generator Skins!
As you know this past year we've made great strides in the quality of our cosmetics, we want to bring our ranks up to speed with this quality level as well, starting with EggWars.
We've introduced a brand new loot type, generator skins! These skins can sync to the drops of the tokens and when you upgrade them far enough they overload and have fancy animations in response to this, they also take on cool appearances depending on which type of generator it is.
You can purchase our Bedrock EggWars Rank here!
Sewer Crawler

This monster crawls in the sewer finding tokens for your battle on the surface.
Toilet
There are tokens in the pipes, flush them out!
Island


These ominous floating islands from different dimensions spawn tokens, how magical!
​
In addition to generator skins we've also added new egg break messages, these are selectable from the in-game loot menu allowing you to customize your egg break message in chat for other players to see.

​
Finally, we also put in two new egg skins & three new shop skins featuring some wacky designs.
EggDonalds Drive Thru, Human That Likes Peas & Toucan Delivery Service
Dragon's Keep & Rocketship featuring our new egg break animations
​
Full changelog!
This update has a lot of content, changes and tweaks. Not all we can mention above, so we've compiled a list below!
-
Special thanks to everyone from the EggWars Focus group that helped give their suggestions and feedback! <3
Thanks for reading. We hope you enjoy this epic EggWars update. Have fun and stay safe!