Developer
Staff member
💻 Developer
Hey CubeCrafters!
Today, we've released one of our largest updates to Bedrock! - Most of our menus have been updated to be custom, with detailed renders, revamped icons, and a huge amount of customisation for the future, including in EggWars! Read more to find out what we've changed!
What menus have been updated?
We've spent lots of time and research looking into what our existing menus look like and how they could be changed. Development for this project started, and quickly got a lot of prototypes working - and have implemented custom menus to the following menus!
Game Navigator
Quick Play to all games
Loot menus
Lobby selector
Map selection
Content packs
Gift menu
EggWars shop - Beta mode
Let's see how they look!
-
Game Navigator
Our game navigator has been updated to show off a lot more of our games!
-
Quick Play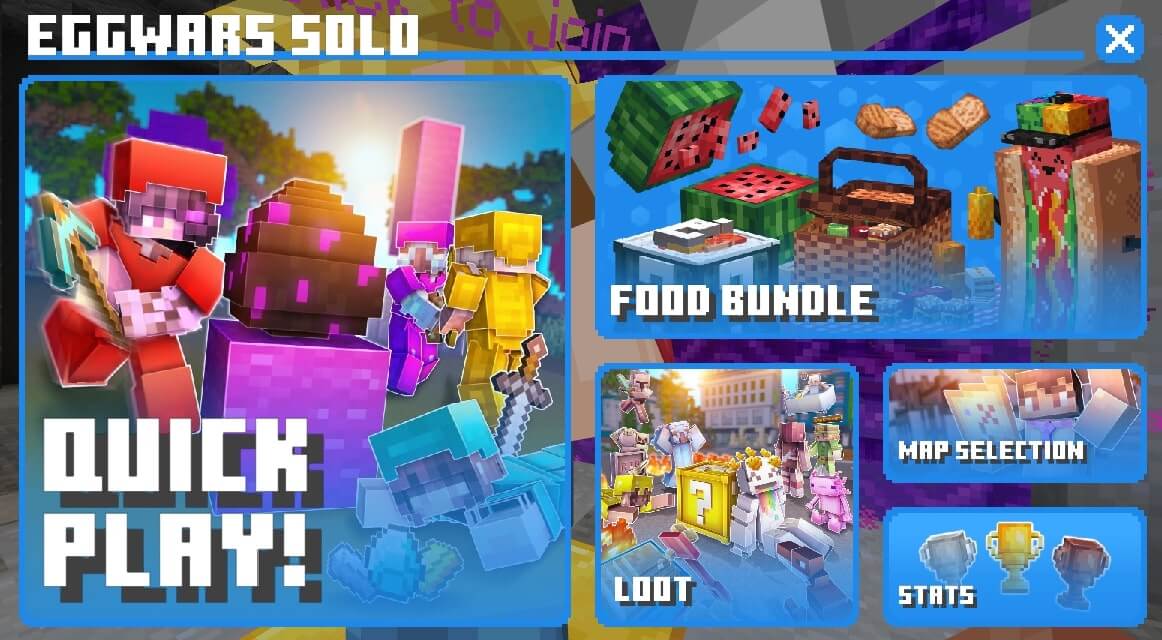 Joining our games has never looked so good!
Which is your favourite render? Mine has to be the Lucky Blocks or the FFA render!
-
Main Loot Menu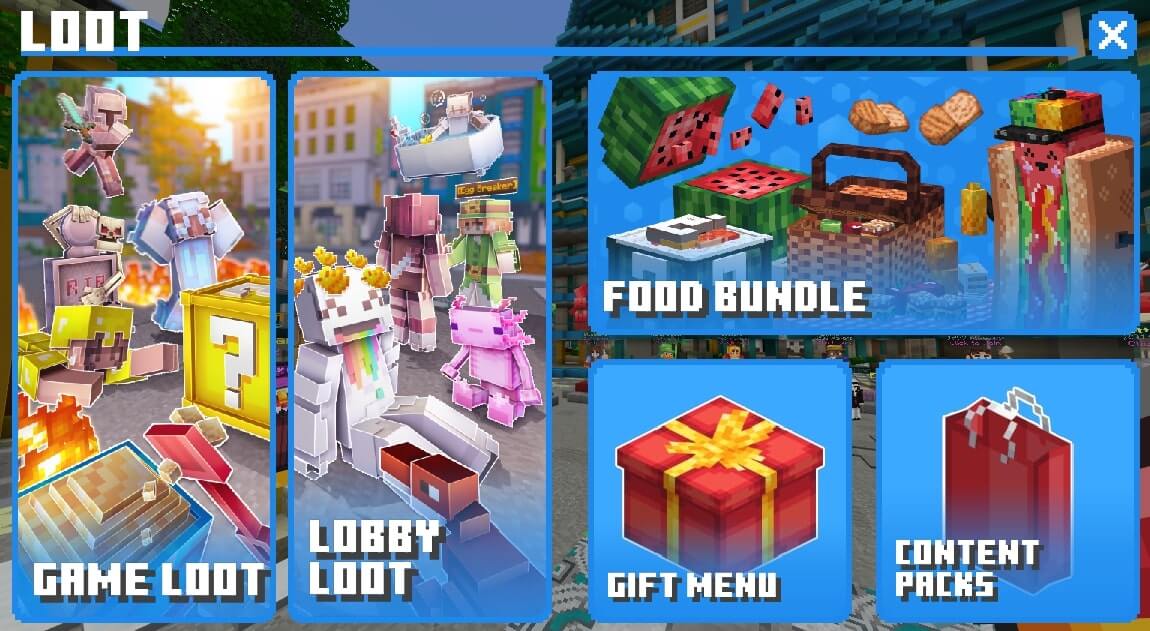 Our loot menus are much more intuitive on where to go, and what to click!
-
Game & Lobby Loot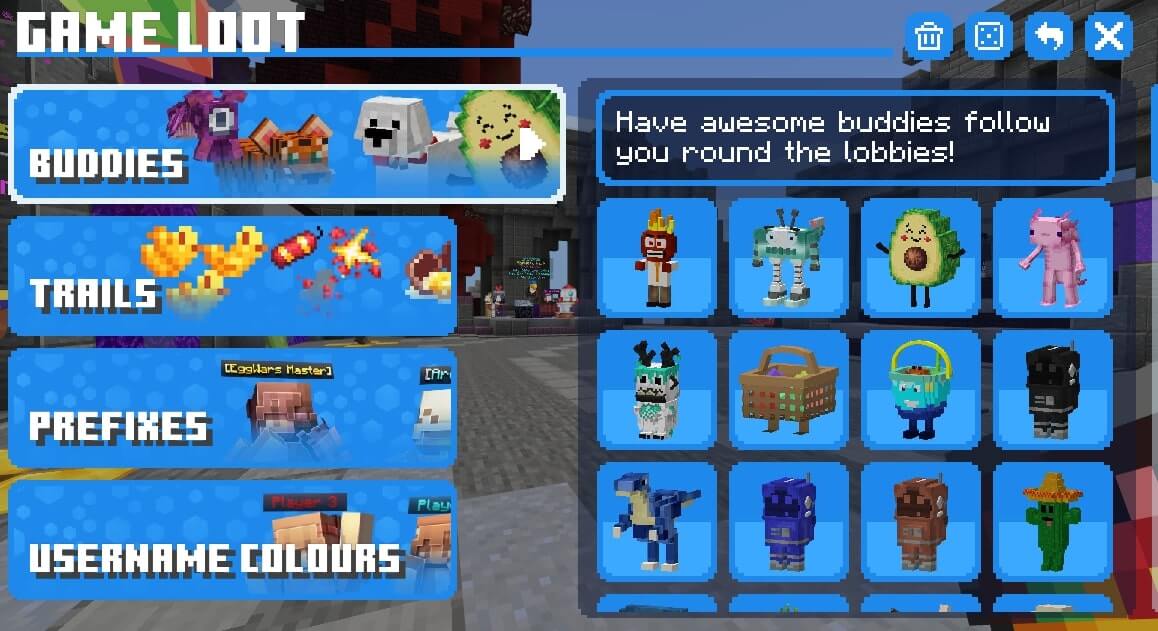 Alongside updated icons for
all
our loot types, we've updated our game and lobby loot menus to be split into a categorized menu! All of this is optimised for console and mobile users!
The header will also allow you to randomise and remove your loot type.
-
Other Misc. Menus
Using all of the menus above, we've updated a lot of our menus to use these layouts too! Here are a few:
-
Map Selection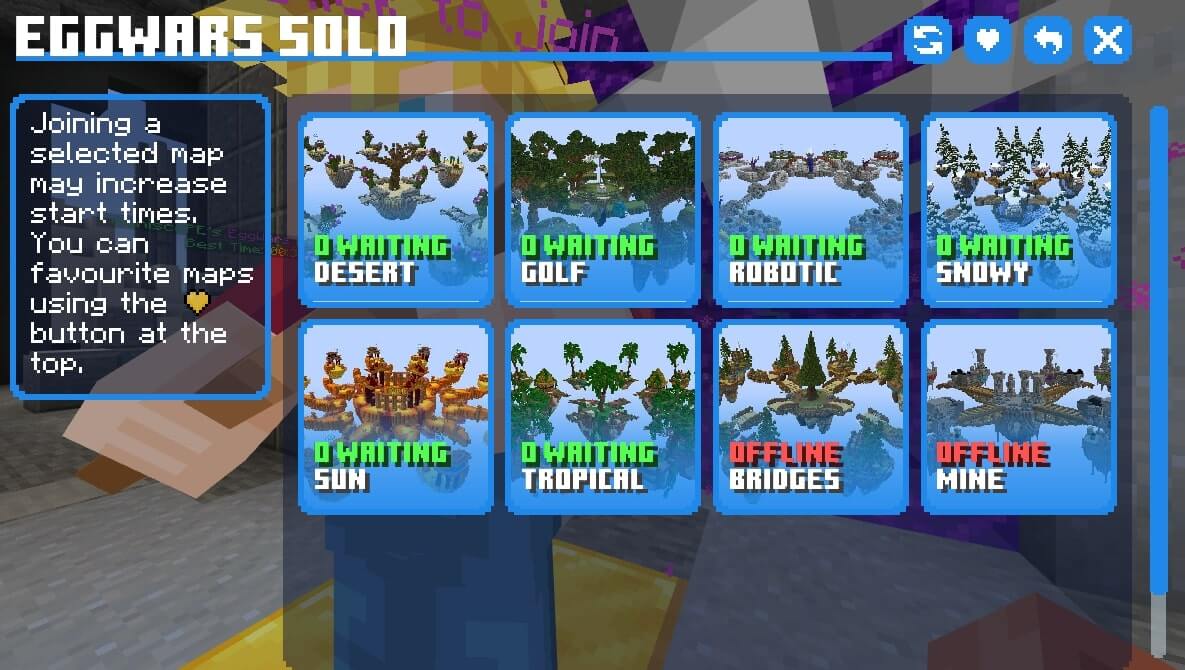 View, favourite and refresh your map selection board all in one location! Images will automatically update if you've favourited a map, with a little icon in the top left!

-
Lobby Selector
You can very easily switch between lobbies using the new header button at the top, instead of scrolling to the bottom!
-
Beta Mode - New EggWars Shop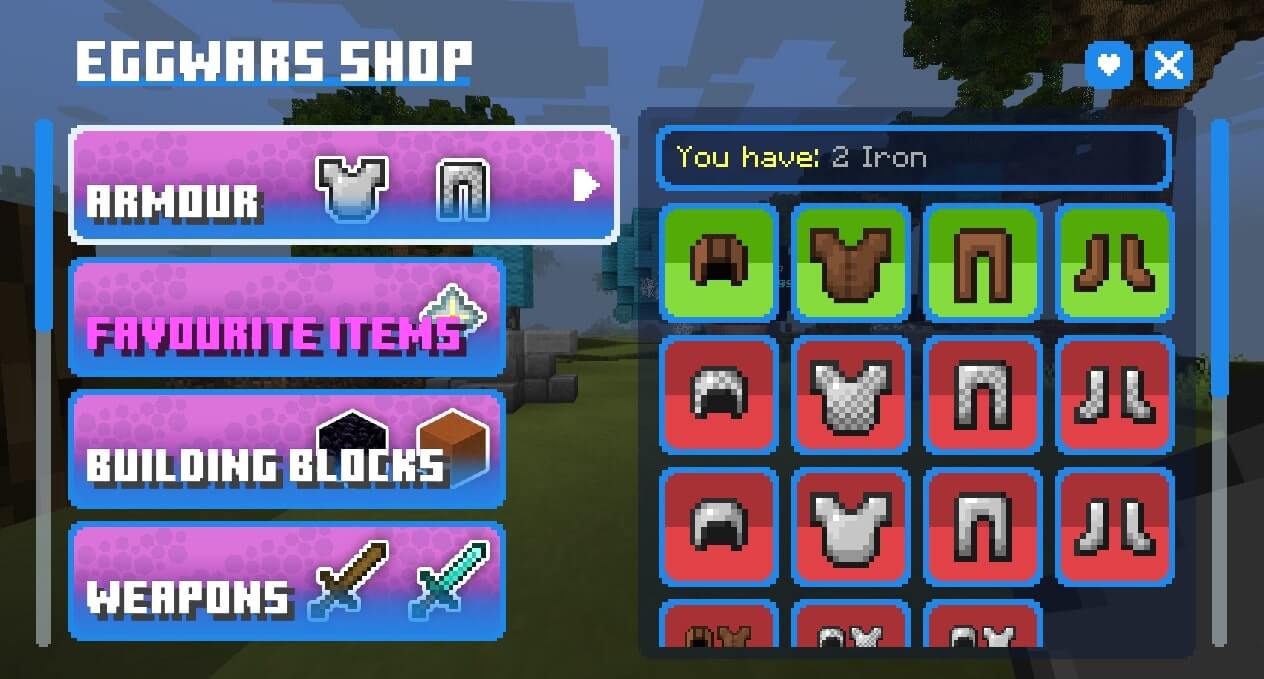 Using the same menu as we have in the Game & Lobby Loot menu, we thought this can be easily applied to our EggWars Gamemode!
These menus dynamically update with items you can and cannot purchase!
​
We're looking into potentially implementing this into our main gamemode.
We may have multiple iterations, which will have some changes done to them. We'll let you know when these are done!
In the Beta gamemode, you will be prompted to leave feedback, which you can do every 24 hours. We'll be heavily monitoring this as the game is released, and will see how viable it would be in our main EggWars gamemode.
You will be able to vote & leave feedback on this thread
here
!
We're extremely excited to see how this could be implemented in our main network, we have some wacky ideas which we cannot wait to show you!
We're also aware of issues surrounding players lagging when opening menus. We will be working on optimisations and other ways to alleviate this.
Credits
Development - Menus:
@SuperSuccubus
Development - Backend:
@Austin
Development - Beta:
@Berty
Development - Tooling & Testing:
@Redned
Quality Assurance & Feedback:
@Darkninja27
,
@Typicaaal
,
@Deann
,
@BiggestNoob7
,
@RobinDn
,
@Pineapple
,
@mitgobla
,
@Chango
,
@CKelting262
Icons & Design:
@Younisco
,
@AnimalTamer1
,
@Camezonda
,
@SuperSuccubus
Project Lead:
@Younisco
Thanks for reading everyone! Have fun, and stay safe!