Hello CubeCrafters!
After months of testing & perfecting our regions system, we're ready to take things a whole step further and bring a smoother CubeCraft experience to even more players! -
On Java & Bedrock
CubeCraft is now available in Asia!
We've left a few hints to this over the past week - some of you may have noticed reduced ping to our servers, a different MOTD and a
totally intentional
region appearing on the region selector, cough cough.
We've been running tests on Asia games all week, and we're now happy to officially launch the region! This wouldn't have been possible without our new Production Operations team's hard work.
How can I connect to the Asia region??
Just like we said when we released our North American regions - when you connect to CubeCraft, you automatically join the region closest to you with the best ping! For example, if you're in Germany, you'd go to our EU region, but if you're in Malaysia, you will go to our Asia region - basically, what has a better connection to you. When joining a game, we also try our best to put you on a server that's in your region.
Remember, at quiet times for some regions, we might start sending you to games in regions where there are more players, so don't be surprised if you're sometimes sent to European or North American games!

ben what have you done to the lobby selector
We've made some slight changes to the lobby selector to make it more clear what the regions are: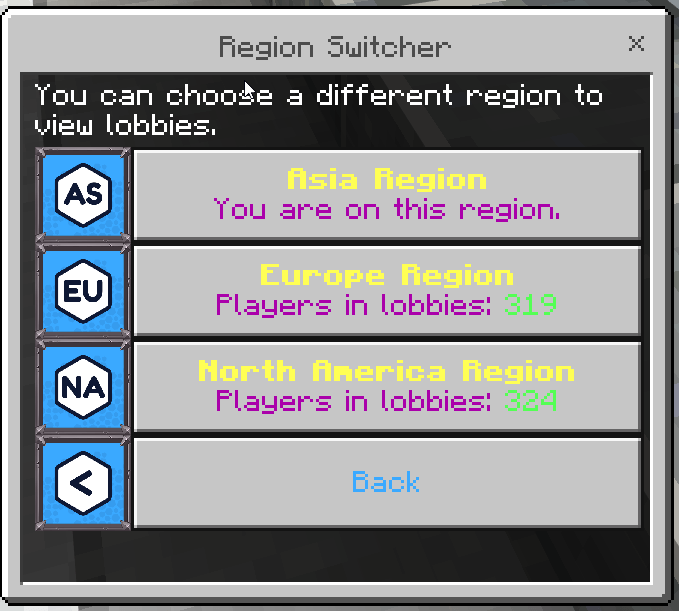 ​
Thanks for reading; we hope you have an awesome time on our brand new AS region! Stay safe.