Lead Game Developer
Team CubeCraft
💻 Developer
Hello Bedrock CubeCrafters!
It's time for another Beta Game release! This time we're feeling lucky... Introducing Lucky Islands on Bedrock!
Join today through our Beta Game lobby and enjoy and discover all the possibilities of our Lucky Blocks! For the first time ever, we're releasing with 2 modes, Solo & Quads! Read below to learn more about the update!
Lucky Islands join Bedrock!
As some of you know, Lucky Islands have been on CubeCraft for years, but only on our Java network... It's time to share the luck with Bedrock! Lucky Islands Solo & Quad will be available on the server today with some twists - play with your friends or on your own, it's up to you!
Now, if you're wondering what is Lucky Islands, the core concept is SkyWars without chests and they have been replaced by Lucky Blocks. When clicked on, these blocks have the chance to give a good or bad outcome, pure luck! Break Lucky Blocks, gear up and battle other players, the last player or team alive wins!
Don't worry,
you will not need a resourcepack
for our Bedrock version. The Lucky Block is a fully customised model, alongside an array of other models with this release. Our creativity is endless, so look forward to some awesome opening effects in the future!
Opening Lucky Blocks.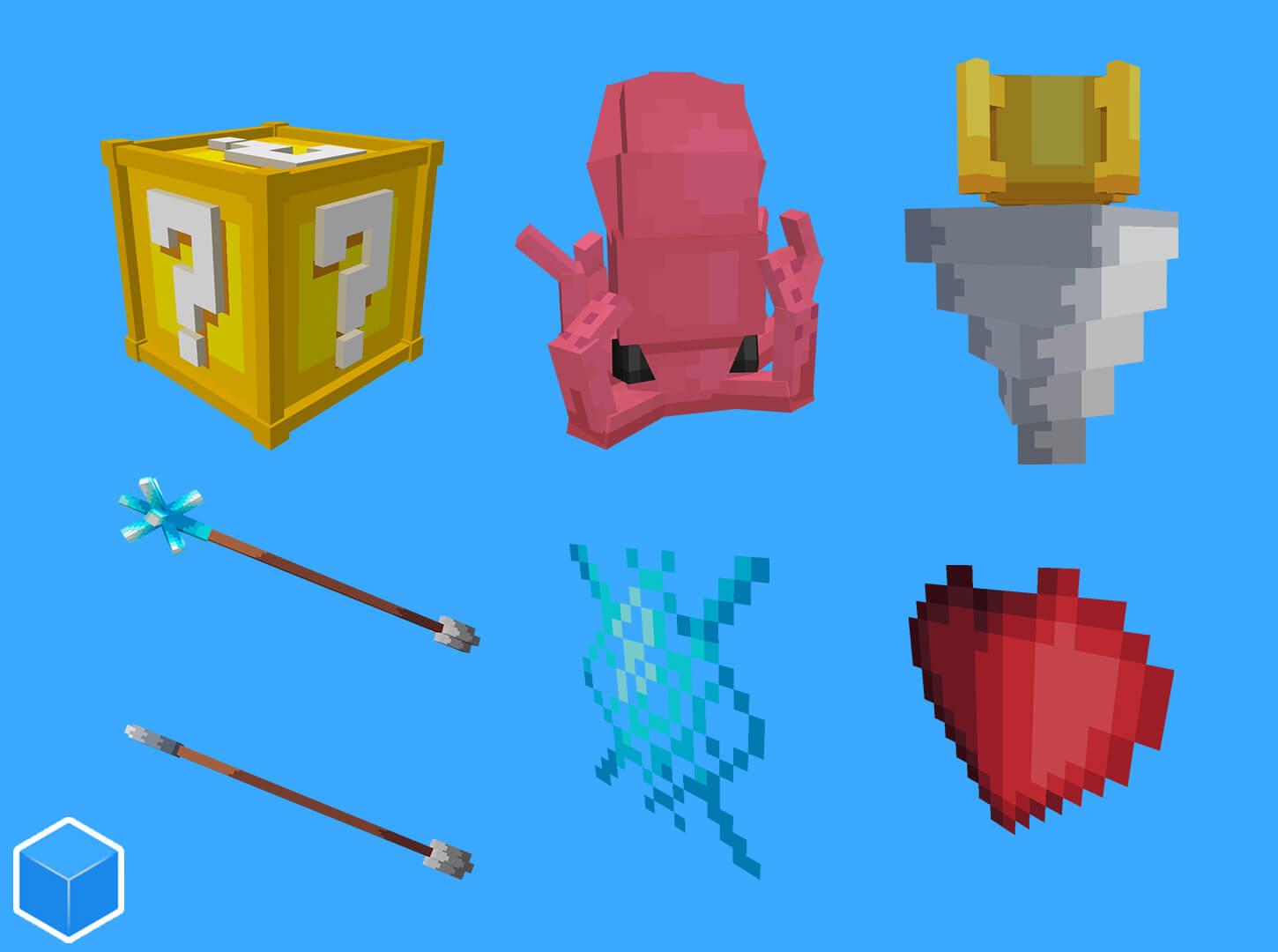 Lucky Islands models.
​
Lucky Islands Maps!
What's better than a new game? A new game with lots of maps! Lucky Islands is being released with 10 maps, 5 on Solo & 5 on Quad! Some are
NEW
and some are tweaked from our exciting game on our Java network!
Solo Lucky Islands - Luck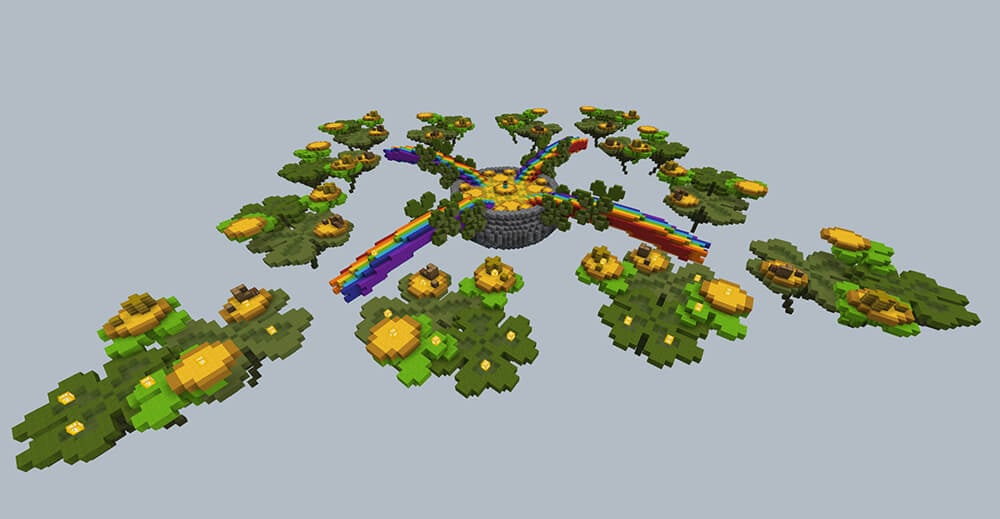 Lucky lucky lucky... must be lucky!
Solo Lucky Islands - Food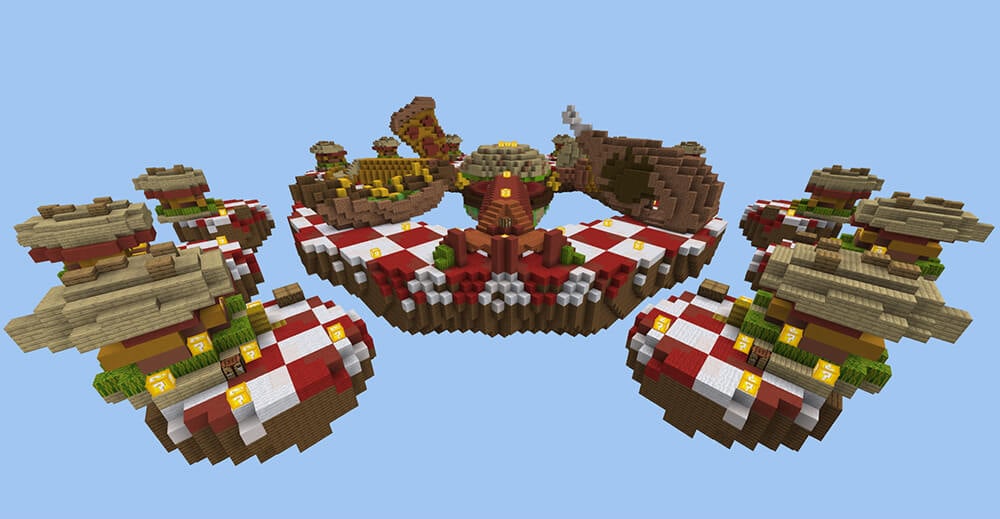 Food glorious foooooood! Hot sausage and mustard!
Quad Lucky Islands - Ducks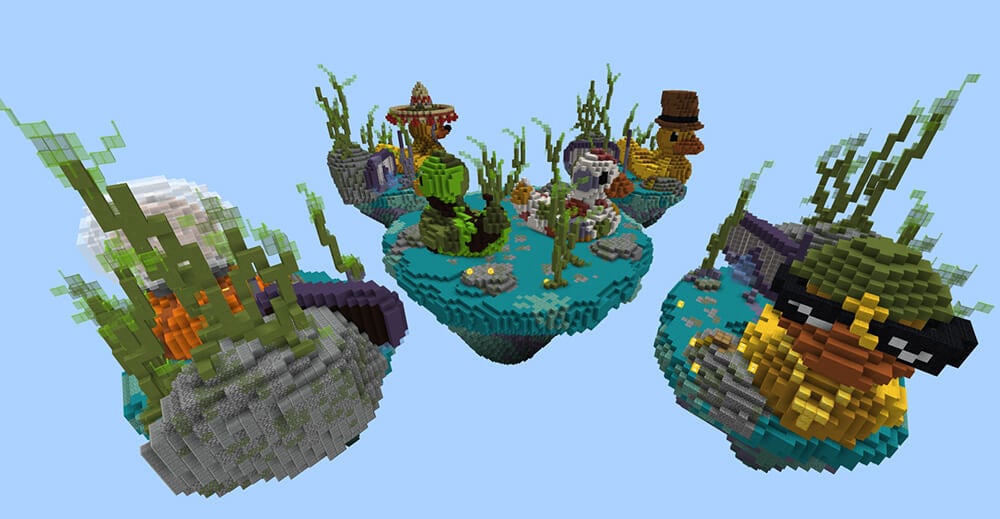 Got any grapes? ... And then he waddled away...
Quad Lucky Islands - Science
Bill Nye the Science Guy... BILL BILL BILL BILL BILL BILL!
​
Thanks for reading! We hope you enjoy Lucky Islands on Bedrock, have fun, be lucky and stay safe!
❤