Hello, North-American CubeCrafters!
Today we have some ground-breaking news. We're making CubeCraft history, introducing our North-America region for our
Java & Bedrock
networks! Read below to learn more.
CubeCraft is now available in North America!
Some of you may have noticed that your ping to our networks may have improved in the last week. This is due to us integrating our NA region into our infrastructure, slowly releasing North America game servers into our games, starting with Solo SkyWars and ending with all games & lobbies!
This is something we've been working on for a few months now, and we're really excited to be able to show it to you! And of course, a massive thanks to our Infrastructure Team for making it possible -
@Stuart
and
@Wouto1997
were instrumental in making this happen.
How can I connect to the NA region & how does it work?
When you connect to CubeCraft, you automatically join the region closest to you with the best ping! For example, if you're in Germany, you'd go to our EU region, but if you're in Canada, you will go to our NA region - basically, what has a better connection to you. When joining a game, we also try our best to put you on a server that's in your region.
We currently have support for all Java & Bedrock games, but unfortunately, currently, the following games
do not
support regions other than EU:
Parkour
Skyblock
Featured Games (Java)
This is definitely something we're looking to improve in future - we still need to make some changes before releasing them though!
How does matchmaking work?
We understand that some players will be concerned that we'll be splitting up our community and increasing game start times - don't worry! We've upgraded our game queueing & matchmaking system so that it'll only put you in a region if there are enough players for games to start! This means that some European players might be sent to NA games at night in Europe, and the same in other time zones!
Regions have a priority over input device on our Bedrock network, so
two
factors are now taken into account whilst playing games on Bedrock. Queuing and distributing players is dealt with seamlessly, whilst taking into account parties, input devices & region player counts.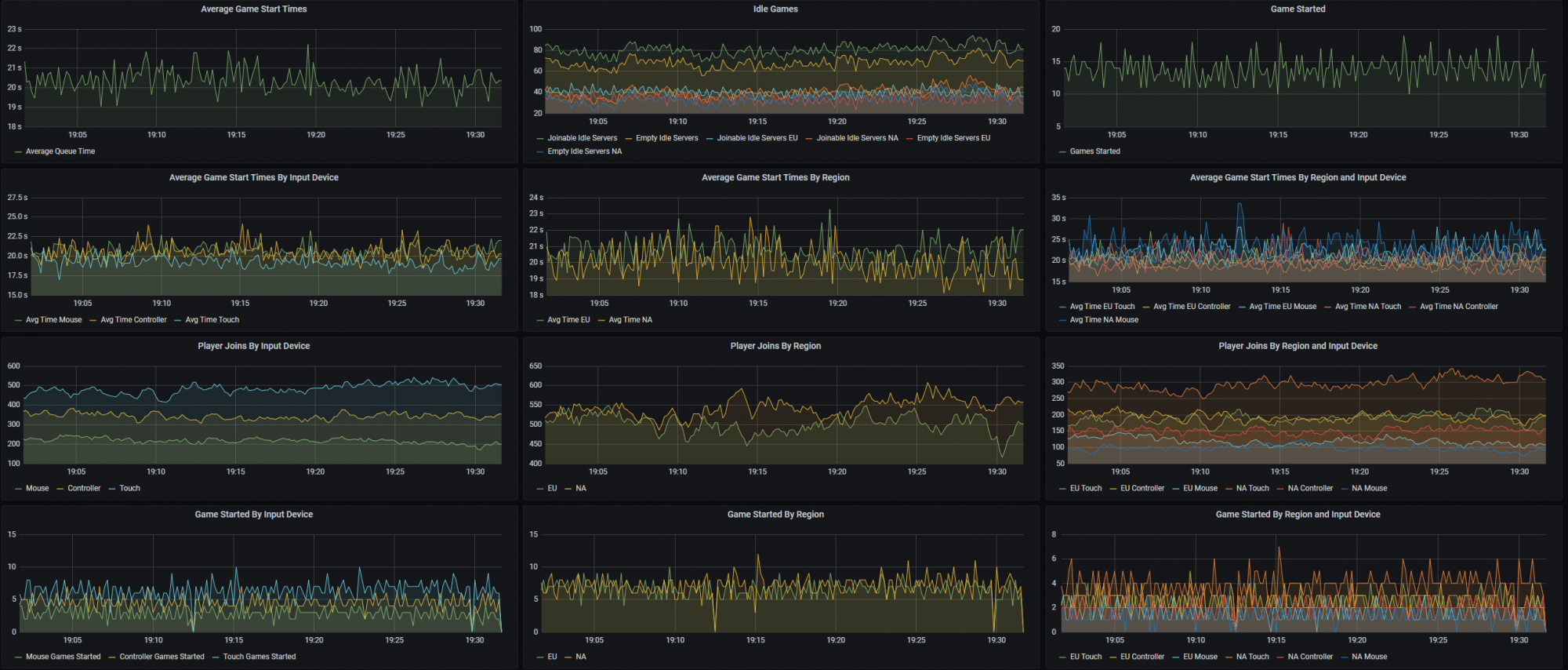 Pretty graphs to visually our game matchmaking.
​
How can I change regions & play with friends?
Unlike other servers, we don't completely separate our regions - instead, we automatically send you to servers depending on how many people are online, which means you will still get the fastest queue times possible!
We have, however, changed how our lobbies work - in the lobby selector, you can now choose which region you want to see the lobbies for. This means that to join your friends in other lobbies, you might need to select a different region.
​
You can also still party up with friends from other regions! We'll figure out which region is the best for your party depending on the people in it, and put you in the one that has the best experience for most people.
We are definitely looking into the possibility of creating more regions in different parts of the world - we just want to make sure that it works in NA first before starting work on others
​
Thanks for reading; we hope you have an awesome time on our brand new NA region! Stay safe.
Last edited: