Aug 28, 2016
375
2,494
228
28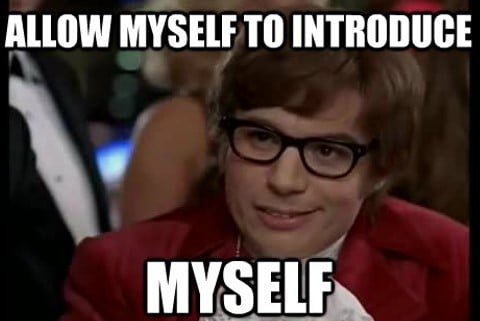 Hello there,
To celebrate my 50th post on this forum I like to introduce myself properly. I've made one in the past like 6 months ago, but let's be honest...that was not my best introduction ever. Ahum. So...
Let's start when I joined the forums of Cubecraft on aug 2016 until jan 2017. In that time I posted nothing however I looked once in a while for news and spying other peoples profiles. It was january 2017 when
@packta
mentioned me a thread that was called Cubecraft World Records or something like that. I had 8500+ Quakecraft wins in that time and I posted my first post on that thread to "show off" my wins haha. So that was my first contact with you people.
After that post I still didn't bother to post more because I was only interested about that thread Cubecraft World Records. Men such ego haha. However though I didn't checked the forums each day I recognized more and more people in game who are on the forums as wel such as
@jollow250
,
@Tacosbefriends
and
@StorySays
. And when my good friends
@CyberAutumn
,
@Rqytje
and
@BunRabit
joined the forums as well, my interest was triggered again to check the forums more and more. It's kinda addicting to post something on your profile and hoping for any reaction.
The days and weeks passed away and I posted more and more on my profile and I've posted 50 posts so here I am now. Ok 50 posts in almost a year is not much. True, but here comes my major problem. I simply don't know what to post or how to react on certain threads. My English is not the best and I don't have the knowledge yet to react on every game like Skywars or Lucky Islands, because I never play those games. "But Perry why don't you play Skywars?! Everyone plays Skywars!" Well no. I don't play Skywars. Why? Because I'm really bad at pvp and the people who knows me agree with that. Sure everyone can learn how to pvp, but I don't want to learn it right now. "So...what games are you playing if you don't pvp...?" Well most of you know I'm the biggest fan of Arcade. It was my first lobby where I've met all my friends. I played my fav games like Quakecraft and TNT-Run. Over and over again. Boring? No. I've played over 14.000 rounds of Quakecraft and it was never boring for me. Arcade was and still is my home.
I play Cubecraft since april 1th 2016 and until may 2017 I was a Stone Ranker. Now I have a Gold Rank and I'm proud of it (yes I bought it when there was a sale because yeah I'm cheap ʘ‿ʘ). Ahum where was I. O yes...It was may 2017 and suddenly Cube closed Arcade. I was like "OML they are updating Arcade this is gonna be awesome! More maps on each game! Bug remove and more! Maybe they are re-adding Hide & Seek! *bounce* *bounce*. I was never as hyped as in that time...however...
It was 1 day after my birthday...Cube has upgraded Arcade and then...well...I was speechless for a moment...instead of upgrading the excisting games of Arcade...they've removed all the games. O-M-G. All my scores...*poof* vanished without a trace... on that evening I didn't even bother about the new games. I was mad, sad, astonished. All my hard work. Was it all for nothing...? All my wins on Quakecraft. All my wins on TNT-Run. Gone. I was standing on the edge of leaving Cubecraft. Leaving this place to join the "You-Know-Which-Server-That-Ends-With-Pixel". BUT...I realised something very important. It's a game folks. It's a game. No need to be sad because of a pixelgame called Minecraft. I resetted my mind, but more imporant: I saw a leaderboard. Instead of crying in the corner about the old Arcade, I played the new games. This was a new beginning for me. Because I have 1 goal. To reach the leaderboards of Arcade or shall I say Arcade 2.0. Yes I still want the old games back, but this is not the right place to do that. This is an introduction thread after all.
Phew I'm typing way too much haha. This was kinda my history of playing Cubecraft so let's start with my introduction:
My name is PerryJ. No. My real name is not Perry however I like that name. My real name starts with the letter J. I am 25 years old believe it or not. I bought Minecraft in 2011 but it was 2016 when I played on my first multiplayer server called Cubecraft. I live in the Netherlands and my English is not the best so I'm sorry haha. I'm not telling everything from my life here, because I have my privacy. If you want to contact me, my discord is PerryJ#7950. I don't want to do voicecalls. Only if I know you for a very long time and you gained my trust. Respect that, please.
ヾ(⌐■_■)ノ♪ I'll see you in a game I hope. Byeee.
PerryJ
Last edited: