May 22, 2022
28
158
39
Pronouns

He/She/They
Hello Cube Community!
I know its been a while since you heard from us and that's because we have been working on massive changes to the Podcast that we will be pushing soon! and im here today to just communicate these changes to you all!!!
Changes to the Podcast:
The podcast as we know will be changing to a more laid back approach with each episode being focused around the guests rather than the news of the time as this will be left to other aspects of our brand. We have reviewed suggestions with this to be more podcast feel as it currently just seems like a news-outlet instead of a regular podcast and this will be changing
Addition of CubeNews:
Of course we cant forget about the way we started off at Cubecast so we will still be providing the best news for you! This will be in the form of the classic newspaper seen from the likes of
@The CubeCraft Times
and you can see our template here: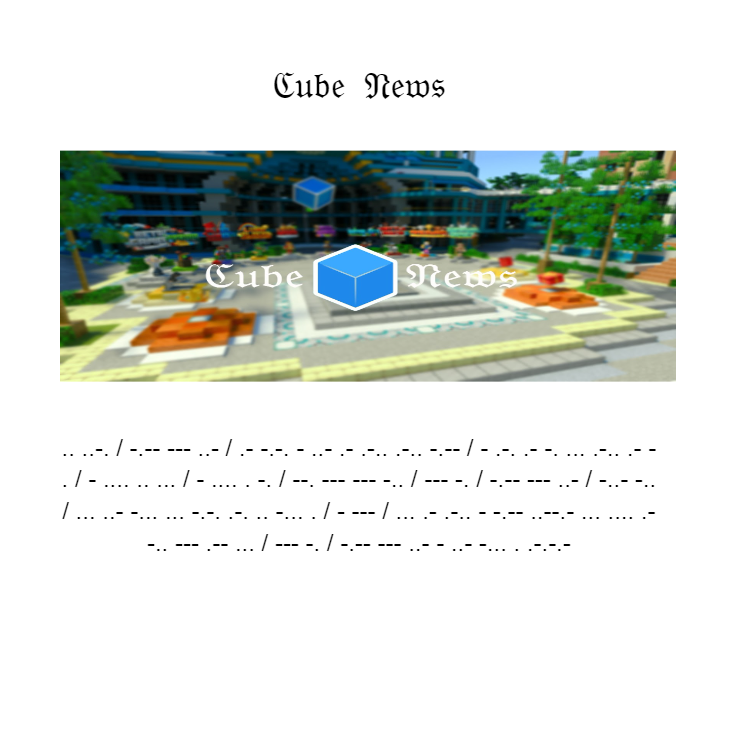 We also know how people prefer the audio and visual style so we will still record the news in our studio and post it whenever there's news! Making it more frequent than waiting for a lot of news to discuss on the podcast.
This is just the small step forward we have at Cubecast to becoming the best place to get all your news!!
We will post more regular updates in our discord server that you will find in our Profile!!
We are also recruiting a whole range of people to join the team to help with the new formats so if you want to join start a conversation with any of us or open a ticket in our discord server!
Your good Friends
@Salty_Shadows
&
@UndexdZombie
​