Marketplace Coordinator
Team CubeCraft
💙 Admin Team
🎨 Designer
🖌️ Sr. Designer
Dec 11, 2018
219
914
154
Pronouns

He/Him
Dino Furniture!
Hey CubeCrafters, my name is Ben better known as Mit and I've been at CubeCraft for a long time. I'm currently on a year in industry from
Swansea university
where I study Computer Science.
I'm a 'Behaviour Engineer' - in simple terms, I make cool stuff for the official Minecraft Marketplace, I also tell other people how to make cool stuff. If you want to fly planes, ride a ghast or use a portal gun to teleport around a map... I got you. Let's take a BTS look at one of my latest projects.
The original concept was to create a furniture pack. 50 static furniture items for players to decorate their base with. After playtesting we decided the world wasn't engaging enough, we knew we could do better.
We went back to the drawing board and came up with an impressive collection of ideas. Excuse the bad handwriting... We wanted dinosaur pets with cute animations, dinosaur-themed food, scavenger hunts and the furniture to be more interactive!
My favourite idea was a mailbox that gave you dinosaur-themed puns every day. Yes, this actually exists.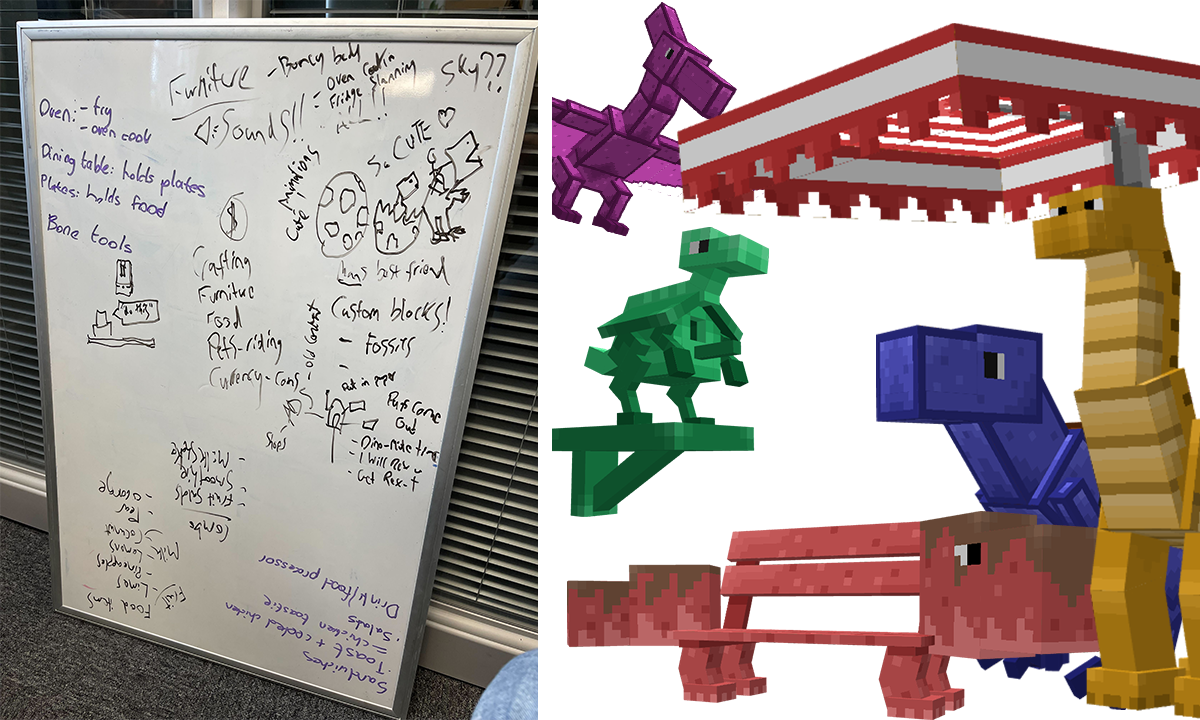 Our team uses
Blockbench
to create awesome models. The software is free and has lots of support and various tutorials.
Begin the geometry of the model. Use as few voxels as possible, this is to help with performance.
Basic textures are then added to the model.
Work on shading and add those final design touches.
Animations will be added.
Add the behaviour mechanics.
Test and QA for issues.
Polish and finalise!
rawr​
The artists created numerous pieces of furniture based on room types. We even created a working TV! There are 4 cute dinosaur pets in the world, each has its own unique abilities and adorable animations. Check them out below;
​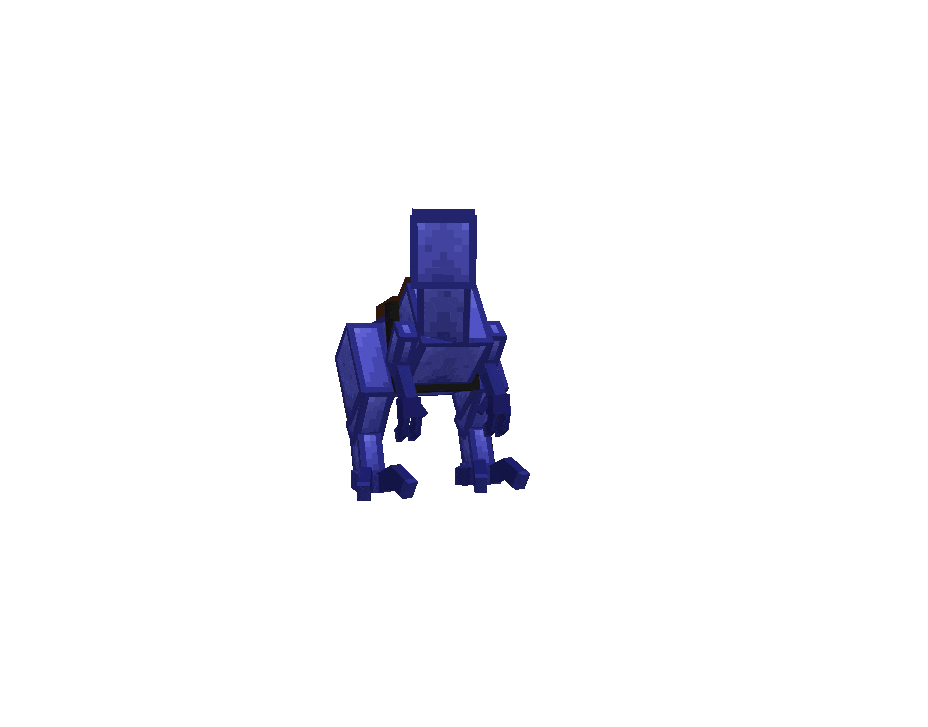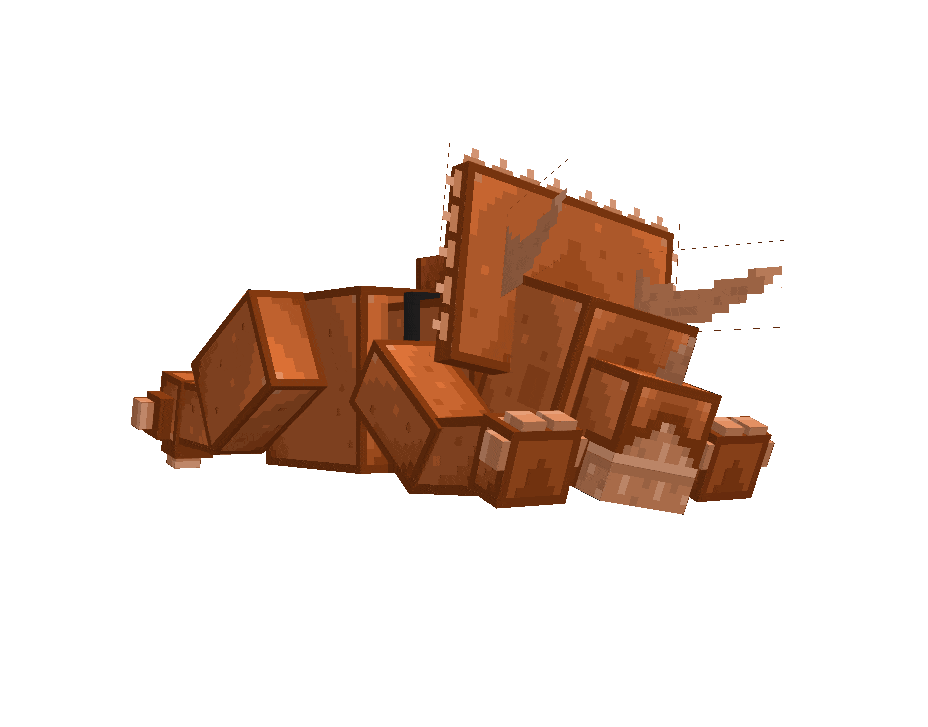 ​
​
In the map there is a mountain of interactive objects! A bed that is bouncy! Lamps to give your room some light, plenty of places to sit and even kitchen appliances that give you lots of yummy food like our wonderful dino-toaster!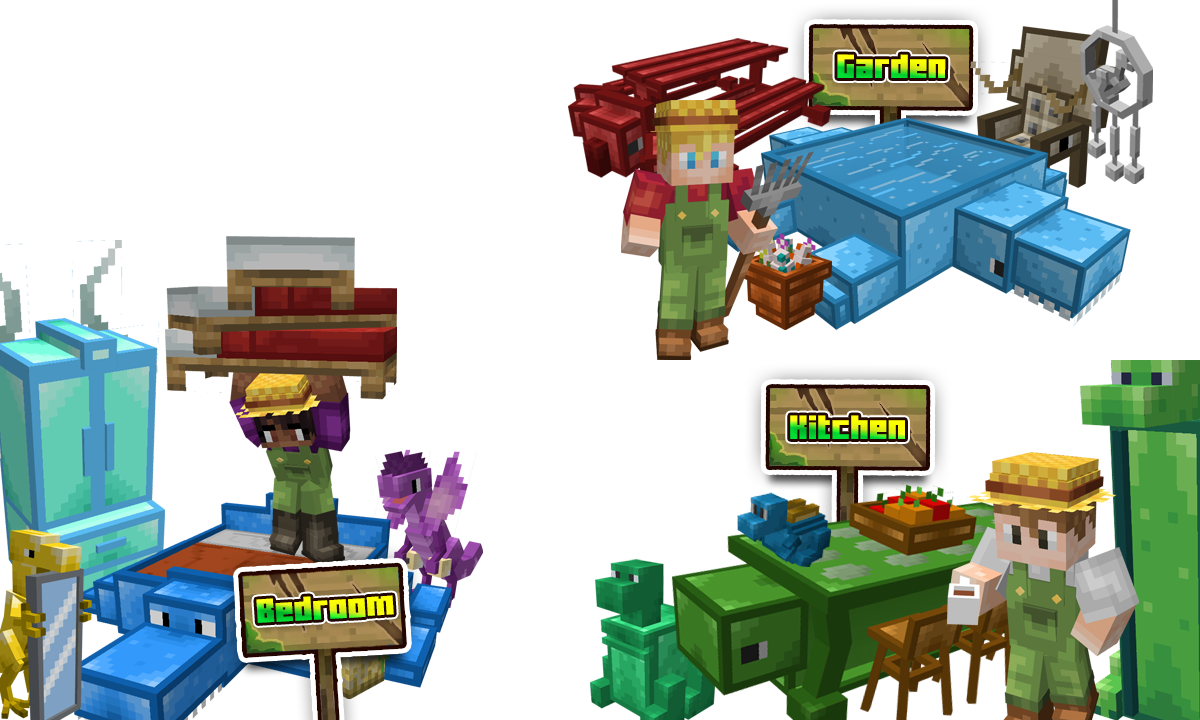 So do you want to see something cool?
Interesting bugs features
This was our first project where we used 3D models for the held items. They look really awesome but can be difficult to get right. The fountain wasn't perfect to start with...
Interactivity is really important when creating behaviours. It's easy to slip into the habit of not putting the focus on the player experience since as you develop you already know how things work. So we made sure that our QA team and a few other staff would test the interactions and give feedback on how simple they were to use.