👀
Team CubeCraft
💙 Admin Team
🎨 Designer
Oct 20, 2013
2,937
9,084
528
Beehive
Hey CubeCrafters, my name is Luke and I've been at CubeCraft 7 years now, I joined around September 2013!
I've worked on an awful lot of projects since then, been through all the ups and downs of CubeCraft, and this is one project which was a huge up for me personally. I'm here to break down what goes on behind-the-scenes when creating a Marketplace project.
Minecraft had recently announced the release of bees, we thought there would be a lot of buzz behind this update and wanted to create content that brought this to the player.
In reality:
Luke
walks over to @Camezonda desk
Luke: "Hey Cam what up"
Cam: "Do you know bees come out soon?"
Luke: "Wait what... how soon?"
Cam: "In a couple of months I think"
Luke "oh... that's pretty soon should probably do something"
My years of puns had consequences...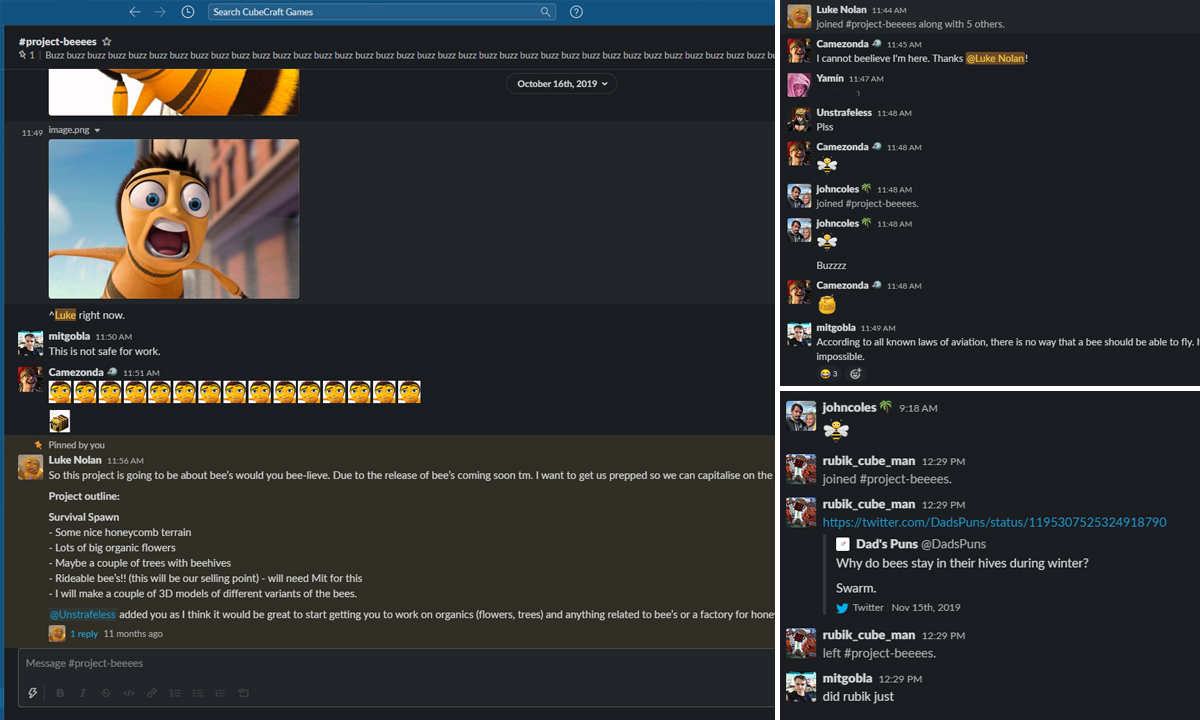 The talented Arcaniax has created many useful plugins such as
GoBrush
,
GoPaint
and
Arceon
. These are builders bread and butter.
Experimenting with new tools can lead to some pretty interesting creations. It's extremely important for anyone creative to frequently learn and experiment with new techniques! I was learning terragen commands and a bunch of other cool features, to see what would work well together.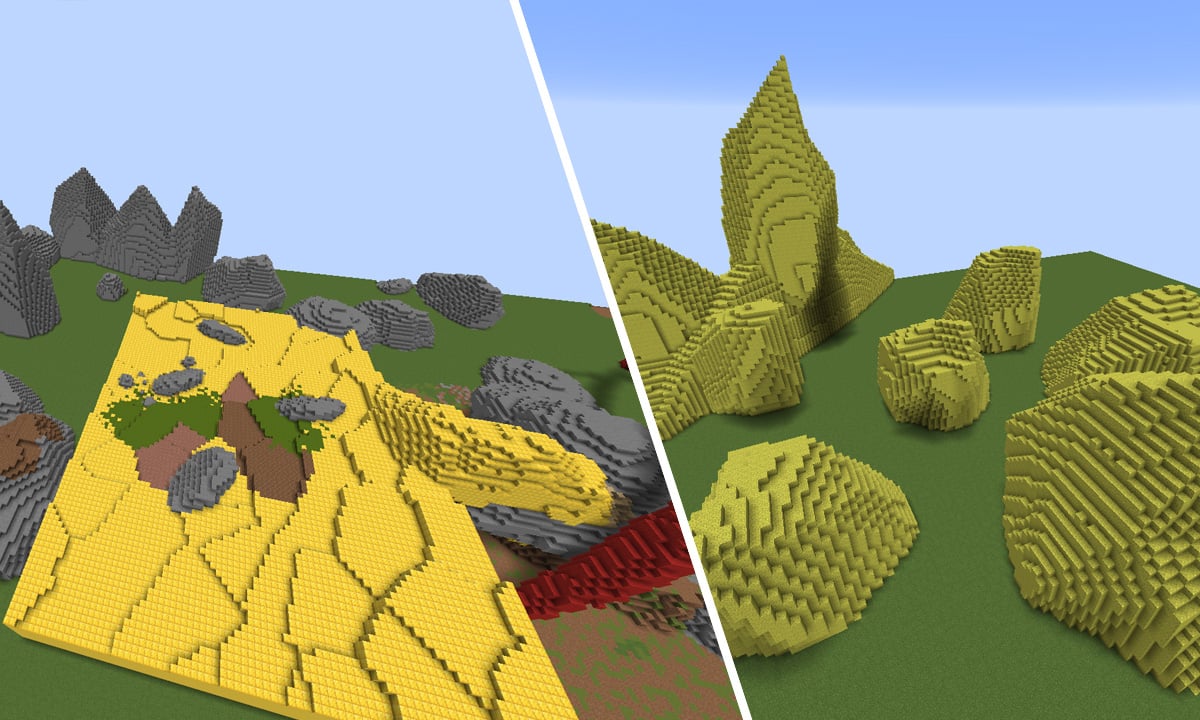 This may look like a mess... but it's all practice. I realised the boulder brush (on right) kinda looked like honeycomb and gave me a cool idea. Here's what developed.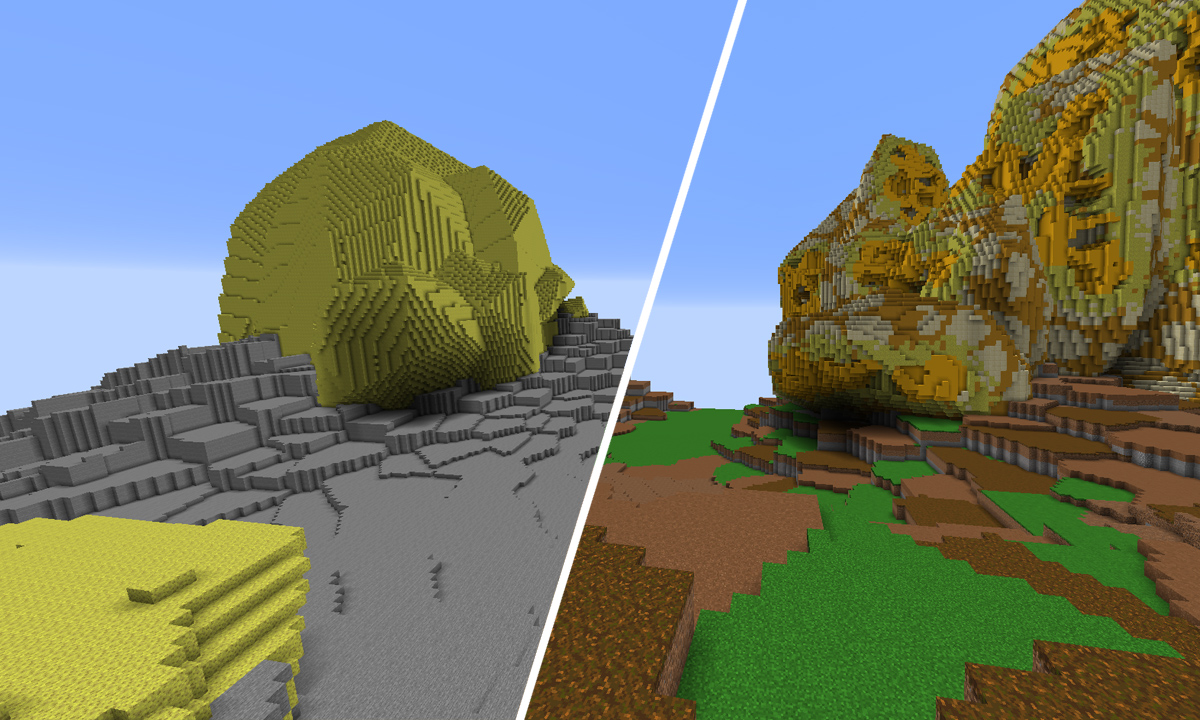 For those aspiring builders, a lot of building is not actually placing blocks. It's learning commands and seeing how those commands can compliment one another. Think of a painter, each brush has a purpose, each brush has a different stroke, when you bring them all together you can bring your vision alive. Now the terrain was done I needed help from team members who specialised in other areas such as organics! Luckily
@Unstrafeless
is a god builder and helped out with the final structures, organics and other touches for this project.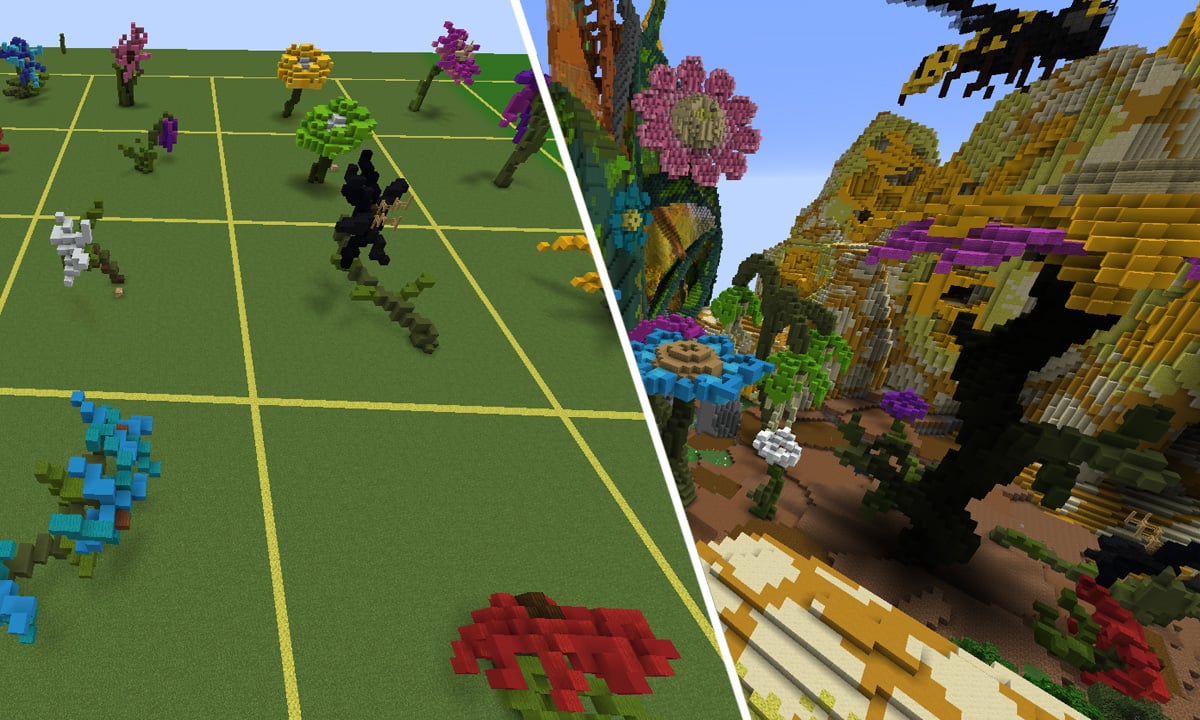 We wanted to make a custom bee with unique animations. This Bee would also be rideable and could become a pet! How cute is that... having a pet bee. Here you can see the awesome model creation by
@Yamín
, there is a super cute death animation at 0:45!
Due to us working with the beta, we ran into a few issues with behaviours, in trying to get this rideable bee to work... No rest for the wicked, sometimes our team pull quite a few late nights so we can make sure to get content out!
@mitgobla
and
@Camezonda
worked closely in getting this ready and finished before we had a designated Marketplace QA team.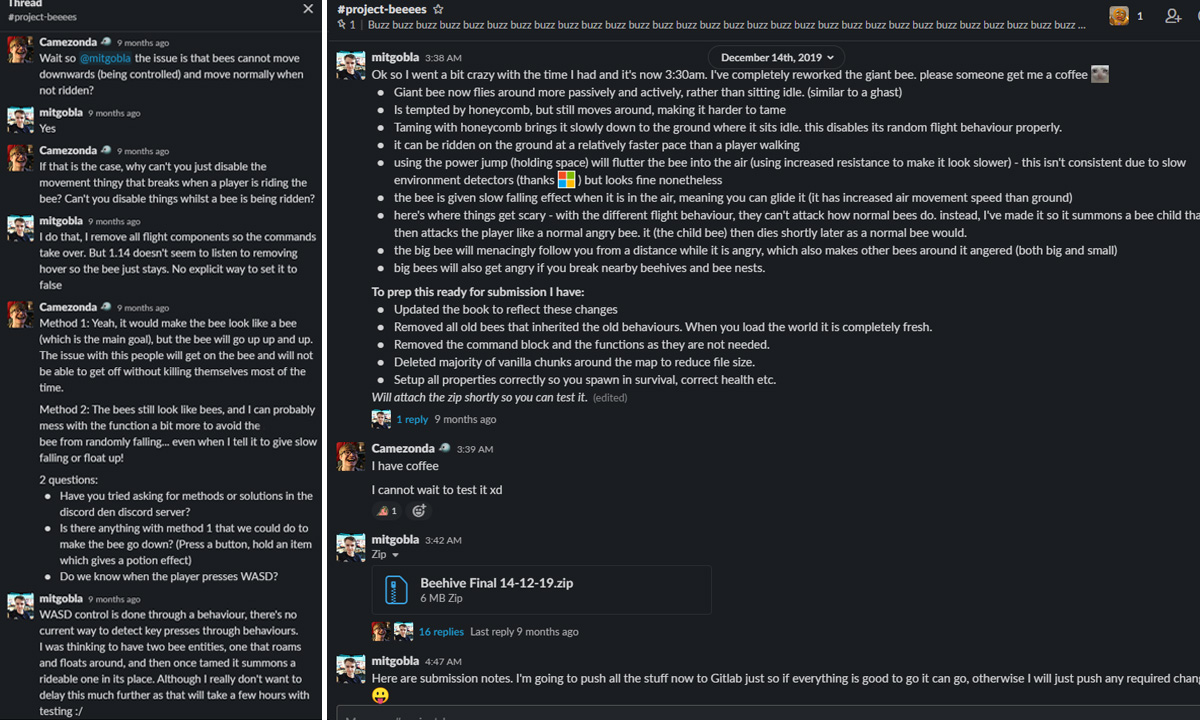 The final result!

Another book, another year. Beehive got featured in the official Minecraft annual, can you bee-lieve it!?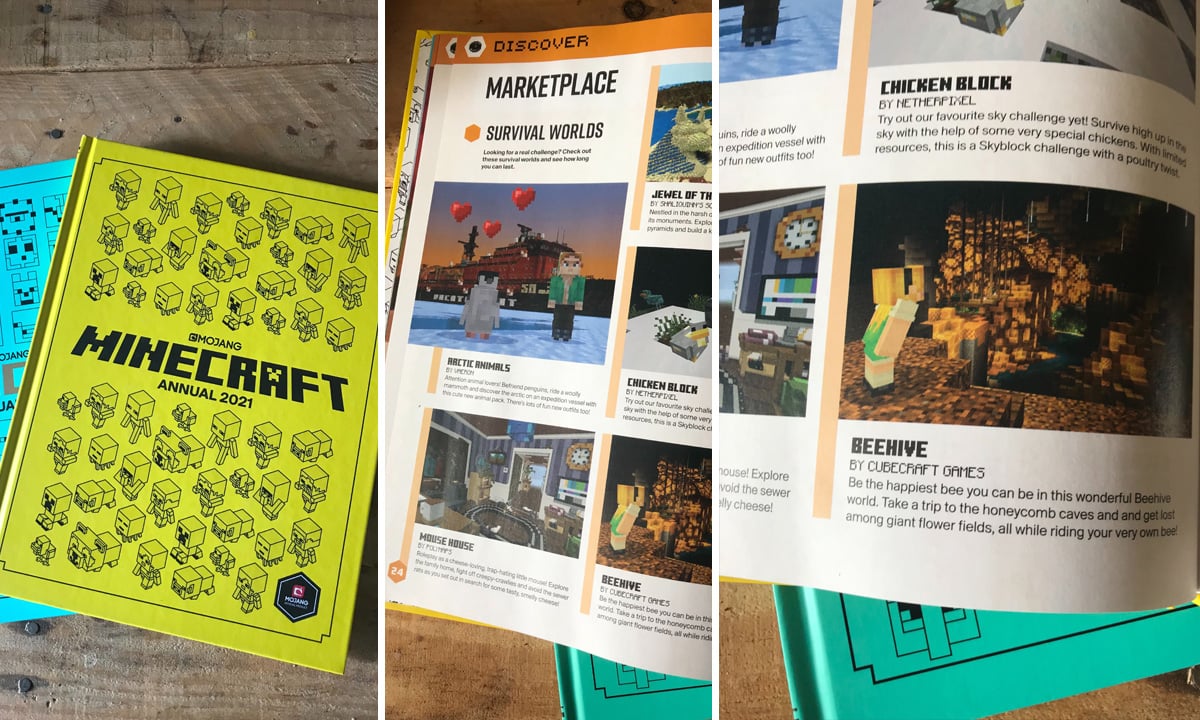 To a lot of people it might just seem like a small picture in a book. To me it's something my 8 year old nephew will read and I can point to it and say... I did that. With an incredible, talented team of course! Personally I feel so blessed to do what I do, and absolutely love that I get to offer the same opportunities to like minded creative people. Excited to see what 2021 will bring!
You can check out our other highlights here:
Sport Resort
Elysium Fleet
King of the Poo
If you want to check out Beehive on the Marketplace,
CLICK HERE
!

If you want to contribute to our servers and Marketplace projects, feel free to check out our application thread!