3D Modeller 👨🏼‍🎨
Staff member
Designer
Mar 4, 2015
8,074
6,197
364
Hello Bedrock CubeCrafters!
It's official, our Lucky Block gamemode now has a rank. As many of you know, Lucky Islands was released into our Bedrock Beta Games lobby in July, and you guys are loving it!
- Due to the popularity of the gamemode, we've decided to add a rank for Lucky Islands & other future Lucky Block gamemodes!
- You can get the Rank
HERE
!
gamemode voting
!
Lucky block skins are basically replacement textures for your own personal Lucky blocks, just like SkyWars Chest skins! They can now have 3 beautiful new designs. Currently, the default Lucky block has it's own opening effect but as promised, we've added 4 new ones included in the rank! - Explosion, Balloon, Firework & Fountain.
But now the most exclusive piece of content in the rank, gamemode voting! - As some of you know, our Java version of Lucky Islands features voting which changes the game, and they are Blessed mode & Crazy mode! Once again, as promised, we've ported it over to Bedrock and it's included in the Lucky blocks rank!
For an explanation, Blessed mode changes all Lucky blocks to be positive, you won't find a single negative one! And Crazy mode introduces epic world events which change the world around you. The world events include: Rabbit mode, Speed mining, Treasure hunt, Guardian scare, Zombie invasion & Enderpearl generator.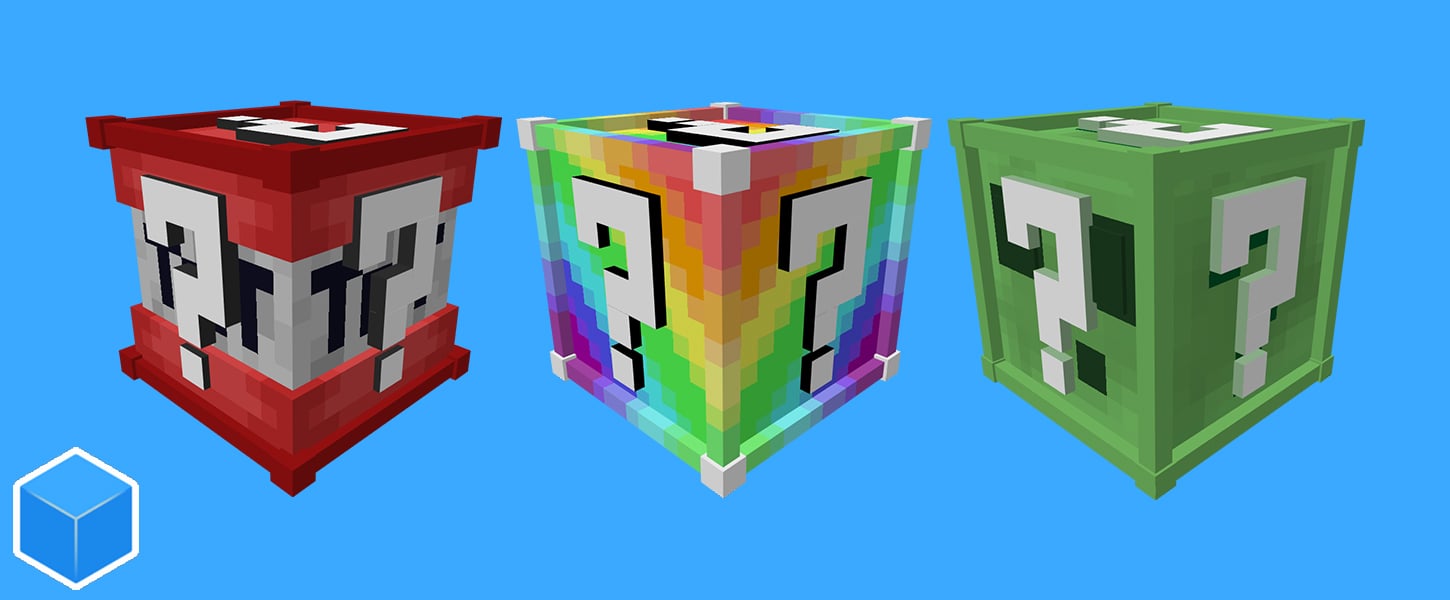 New Lucky block skins.
​
Thanks for reading! We hope you enjoy this epic Lucky block rank release. Have fun and stay safe!