We have all tried the new game FFA, and its pretty fun! good job CubeCraft team!
However, I want to know how much killstreak you guys can get. for me, it is 55
.
If you want to get in the leaderboard reply to this thread and post a Video/photo for evidence. Here is my evidence.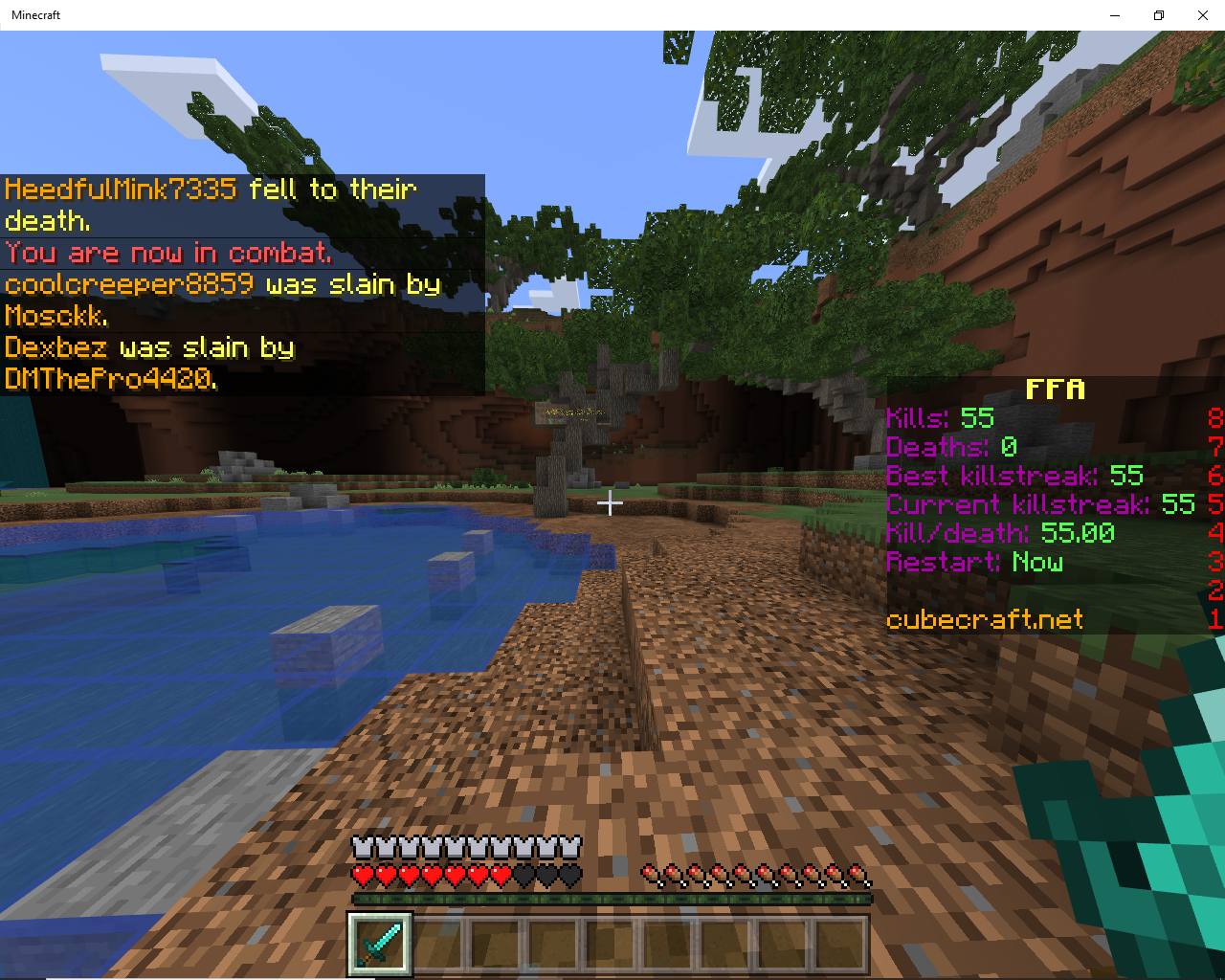 As you can see, I have 55 Killstreak.

Leaderboard



1.) Rooxbtw (157)
2.) RelatedNoobs (98)
3.) Awabbatt47 (55)
4.) Quanked (41)
5.)?
6.?
7.)?
8.)?
9.)?
10.)?

Ps: my real name on MC is Awabbatt47 I just used a different one here

I can make the LB bigger if there are lots of people.

I will also check everyday for people posting on this thread

Thanks for reading and coming!
Last edited: