Developer
Staff member
💻 Developer
Hello CubeCrafters!
Our constant stream of summer updates isn't finished yet, introducing our much anticipated MinerWare Update for Bedrock! This update focuses heavily on the new MinerWare rank as well as some quality of life changes, we tried to use Bedrock's features to the limit with models & custom particles resulting in a heavily bedrock-centric update. We hope you enjoy it regardless.
MinerWare Rank
MinerWare has finally gotten its own rank after all these years featuring extra loot available in other games, all arcade themed! We've also got an amazing new voting option for you all in this rank:
Rank Microgames!
Our new voting option to MinerWare:
Premium Microgames
! If you have the rank you can vote for this option, it will mix in all of our new microgames into your regular game, they will be more frequent than regular games.
So what are the new games?
Evade the Pig
This pig will hunt you all down in these crazy mazes, but only one player at a time, try to shake him off your scent!
Cross the Bouncefield
Make your way across the platforms but watch out, as many of them will launch you off!
Cross the Road
Get to the end of the road without being hit by any cars or landing in any water!
Boss Game: Don't Get Spotted!
Hide behind objects from the giant cat, his beady eyes will kill you!
Castle Clashers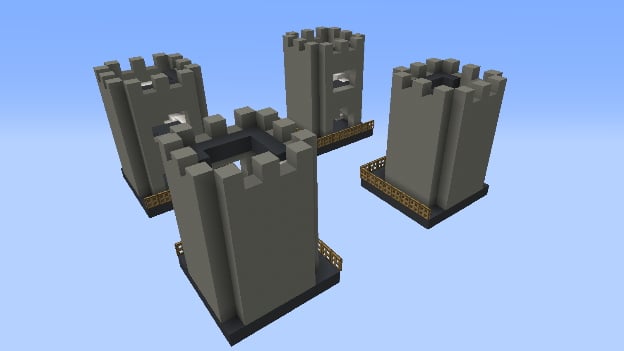 Defend your castle with TNT, blow your enemies to smithereens!
Collect Coins
Collect a set amount of coins but watch out- players can steal coins by hitting each other!
Escape the Crocodile
Parkour away from a giant level eating crocodile, the world is his main course but you are his dessert!
Don't Get Whacked
There's a player running around rampant with a hammer, run away from them in this huge house to win.
Splat!
Cover the white level in your paint colour, get over a certain percentage of the level to win.
Loot Items
Trails
Coins
Trophies
Splat!
Cages
Dance Dance Miner
Whack-A-Mob
Gravestone
Retro TV
Win Effect
Achievement Unlocked
Prefixes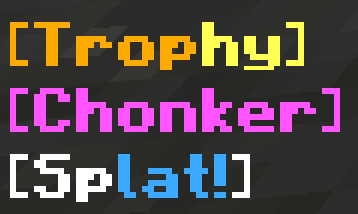 ​
New Map:
Greek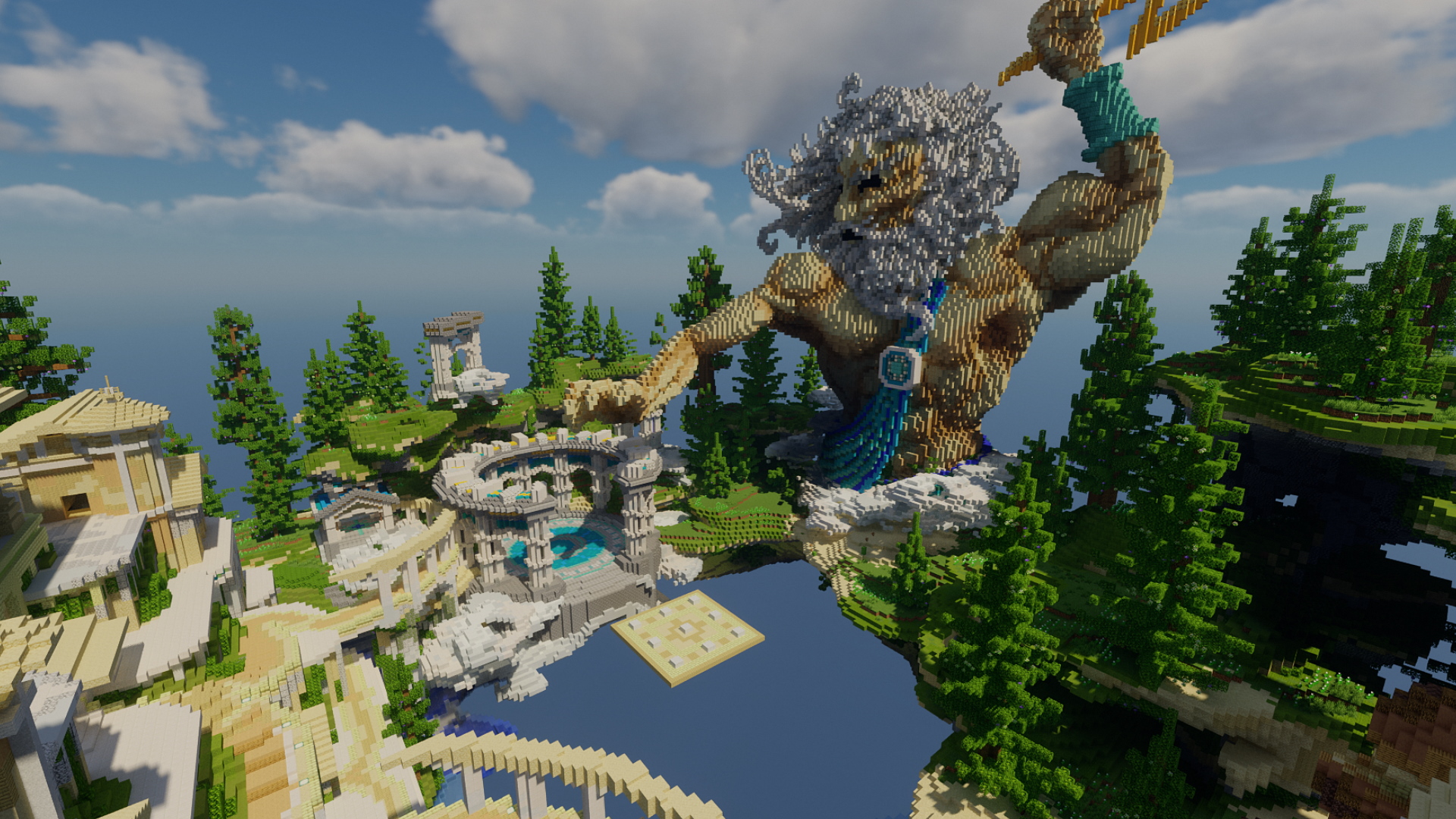 Changes & Additions!
Microgame wins are now shown through cool visual particles that appear, if a player loses you will see a shattering grey trophy. A "+1" will also appear on your screen if you win!
​
Objectives have now been moved to the slot above the hotbar, they will update dynamically based on your current score. They will also be used in more games and will be helpful in teaching you how to win.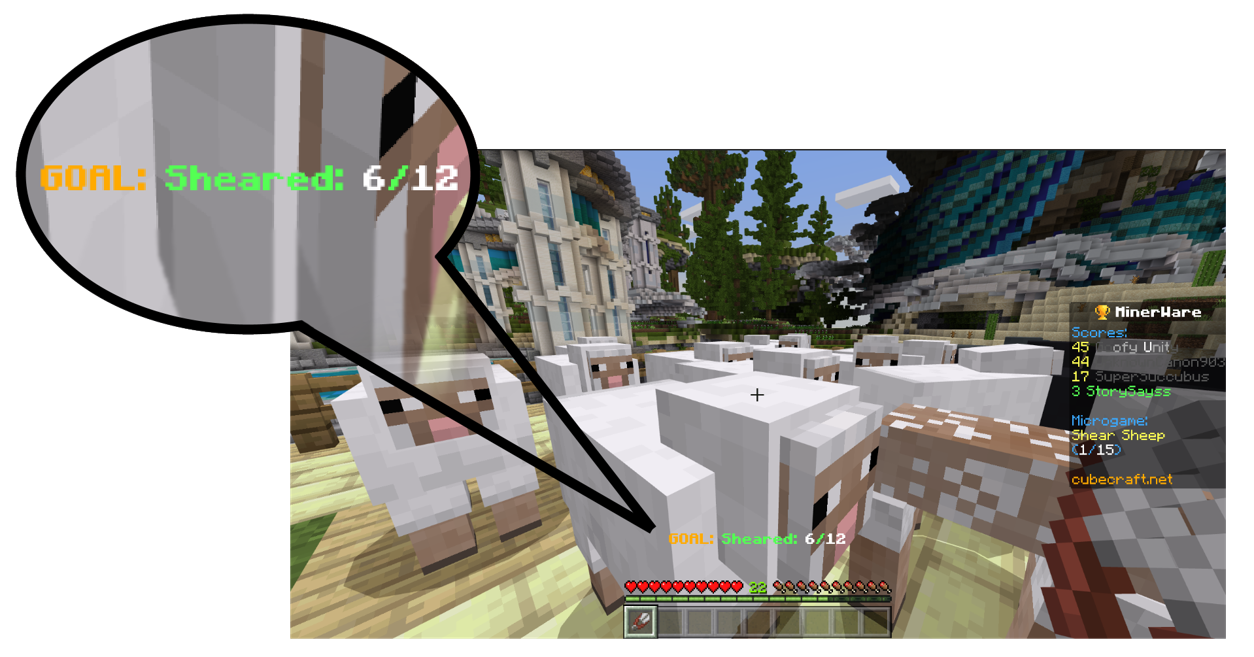 Microgames now have multi-level support, we can now add many build variations of all the microgames and the game will randomly choose them in a MW game. We plan to heavily use this in our full-scale MinerWare update in a few months.
Team
Development
:
@SuperSuccubus
Design
:
@camulos03
@SuperSuccubus
@Story
Map Build
:
@Robbedz
Other Builds
:
@Unstrafeless
@TheJeroen
Quality Assurance
:
@Xavi | Goofy
@Nightmare
@Snowwyyy
Project Lead
:
@Story
@SuperSuccubus
That's all for MinerWare today. We hope you enjoy everything, we're hoping to work more on MinerWare in the future- follow along the public update board to see updates on that during development!