Hello CubeCrafters,
For the last few months, we have been hard at work creating a SkyWars update for you all! Our goal was to adjust our existing content in-game, but also spice the game up by adding some new things. If you are curious about what we changed and added, then this thread might be interesting to read!
Weekly items
As previously mentioned, we wanted to add some new features to the game. One of our most game-changing features, are the weekly items! There are 9 items in total and it varies per week which weekly item you can find. Weekly items have a very low spawn rate, so the lucky people that find these might be able to give the game an interesting twist...

Weekly Items Menu
​
To demonstrate a few weekly items, the enderpearl of risk might save you from the enemy attacking you, but it does leave you on 0.5 hearts if you land.

Could be a close call...​
The potion of cloaking gives you invisibility, but make sure to use it smartly as it still shows your armour!

Spoooooky ghooooost!
​
You might've seen that every Weekly Item has a rarity called Mythical. We're planning on getting rarities working across the entire game.
Redstone trap kills
As of this update, Redstone traps will give the kill to the player that made the trap. This means that kits that contain Redstone items can be used to gain point from kills as well! Hopefully we inspired you to create some interesting traps and mechanics
.

Get rekt.​
New kits!
Bedrock previously only had 4 kits; Builder, Chef, Tank and Healer. We felt like it lacked options, so we created two totally different kits compared to the existing ones. Hopefully, this will bring new and different strategies to the game!
Redstoner
- Redstone, repeaters, sticky pistons, regular pistons, hoppers and levers.
Wolf
- Wolf spawn egg, bones, raw steak, dye.
Kit selector.
​
Revamped and new maps!
SkyWars has a lot of maps as a gamemode. Some of these maps are a few years old, so we felt like it was time to revamp a few Java ones and port the revamped ones over to Bedrock as well! Next to that, we also added a few new Teams and Chaos maps and created a whole new pre-lobby for Team SkyWars on Java!
Shrine - Solo SkyWars
May your enemies rest in peace...
Ruins - Team SkyWars/Teams of 2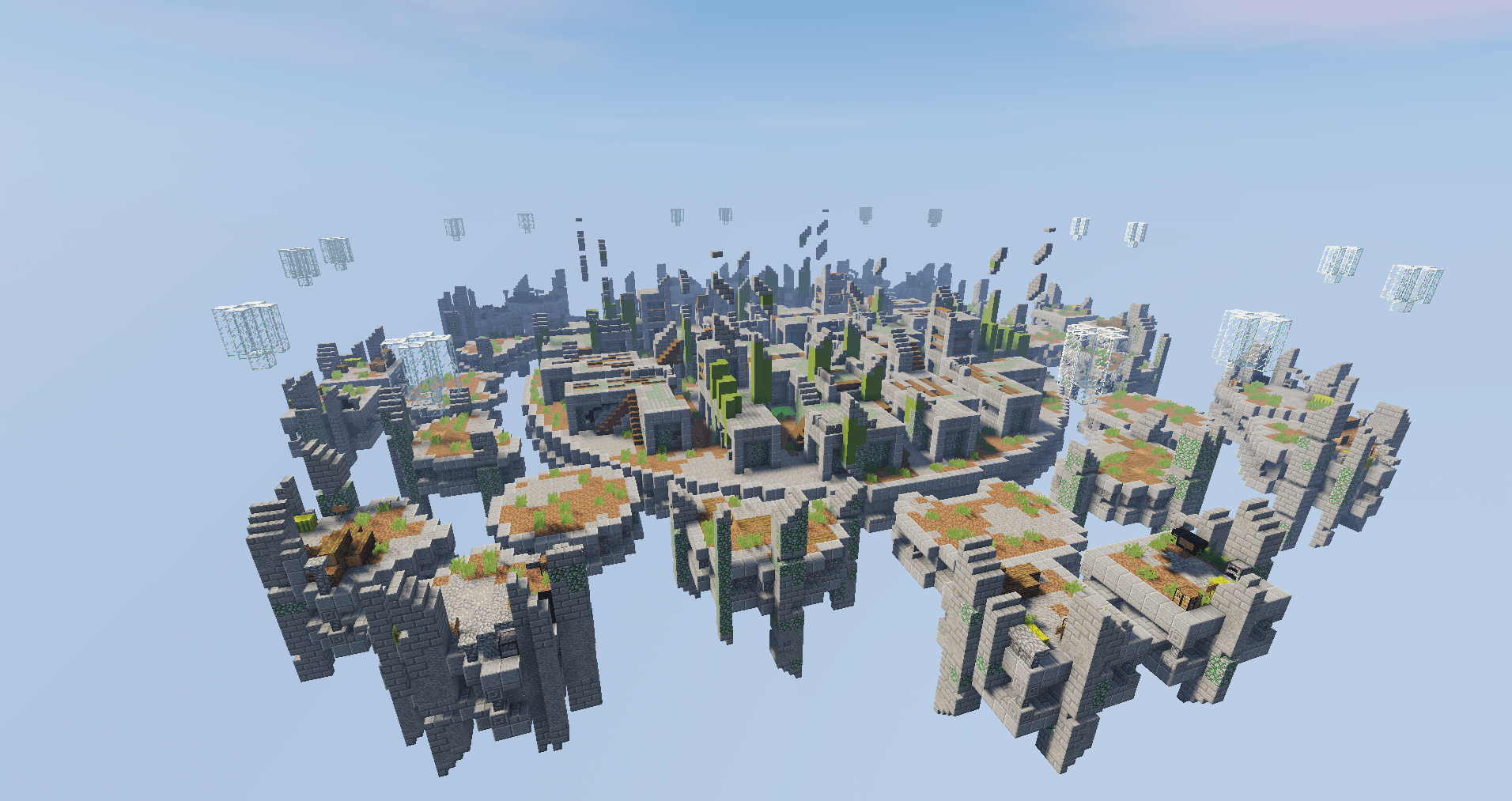 Don't ruin this map with TNT please...
Cryptic - Team SkyWars/Teams of 4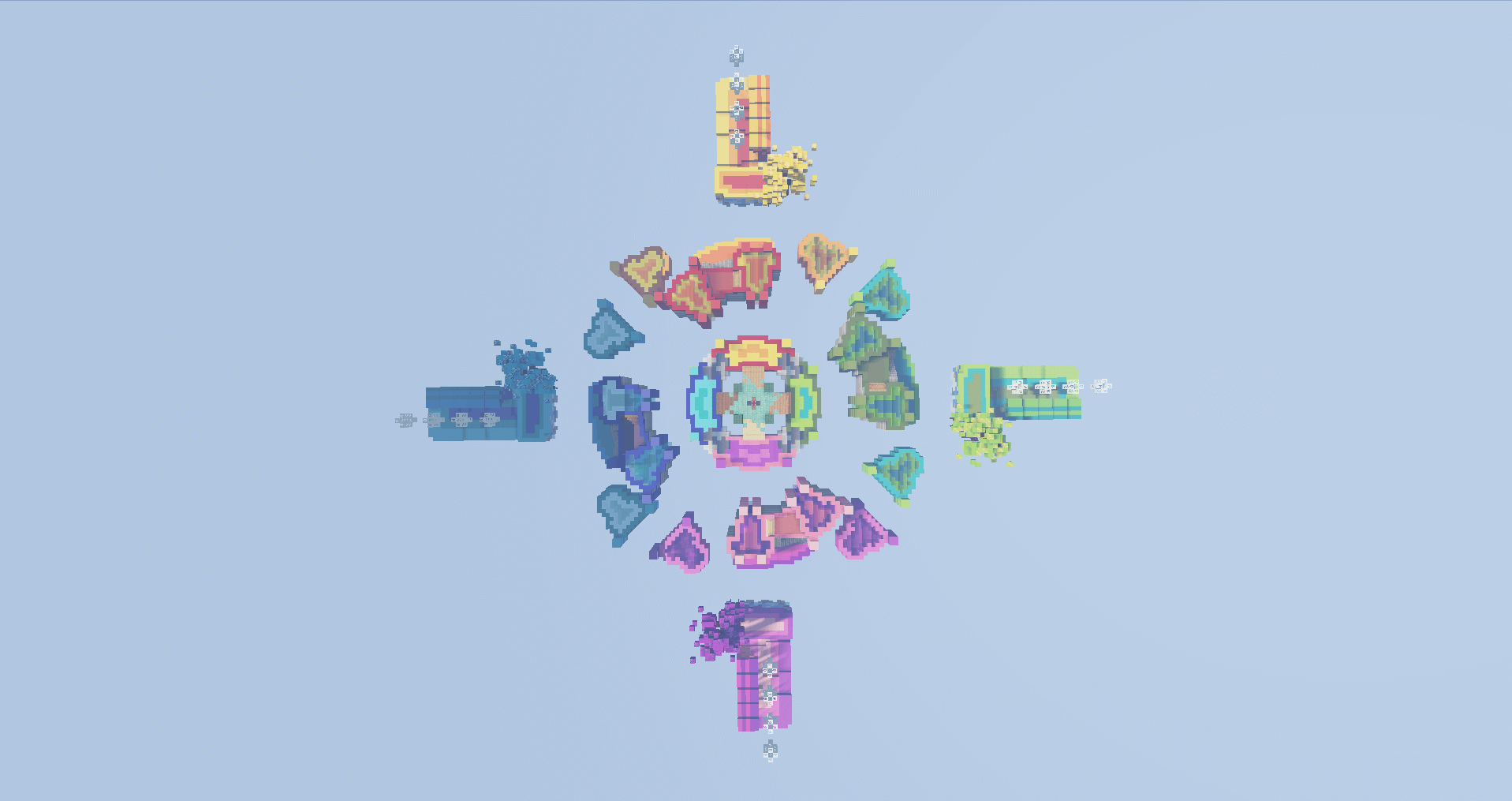 What a mysterious map.
Bloom - SkyWars Chaos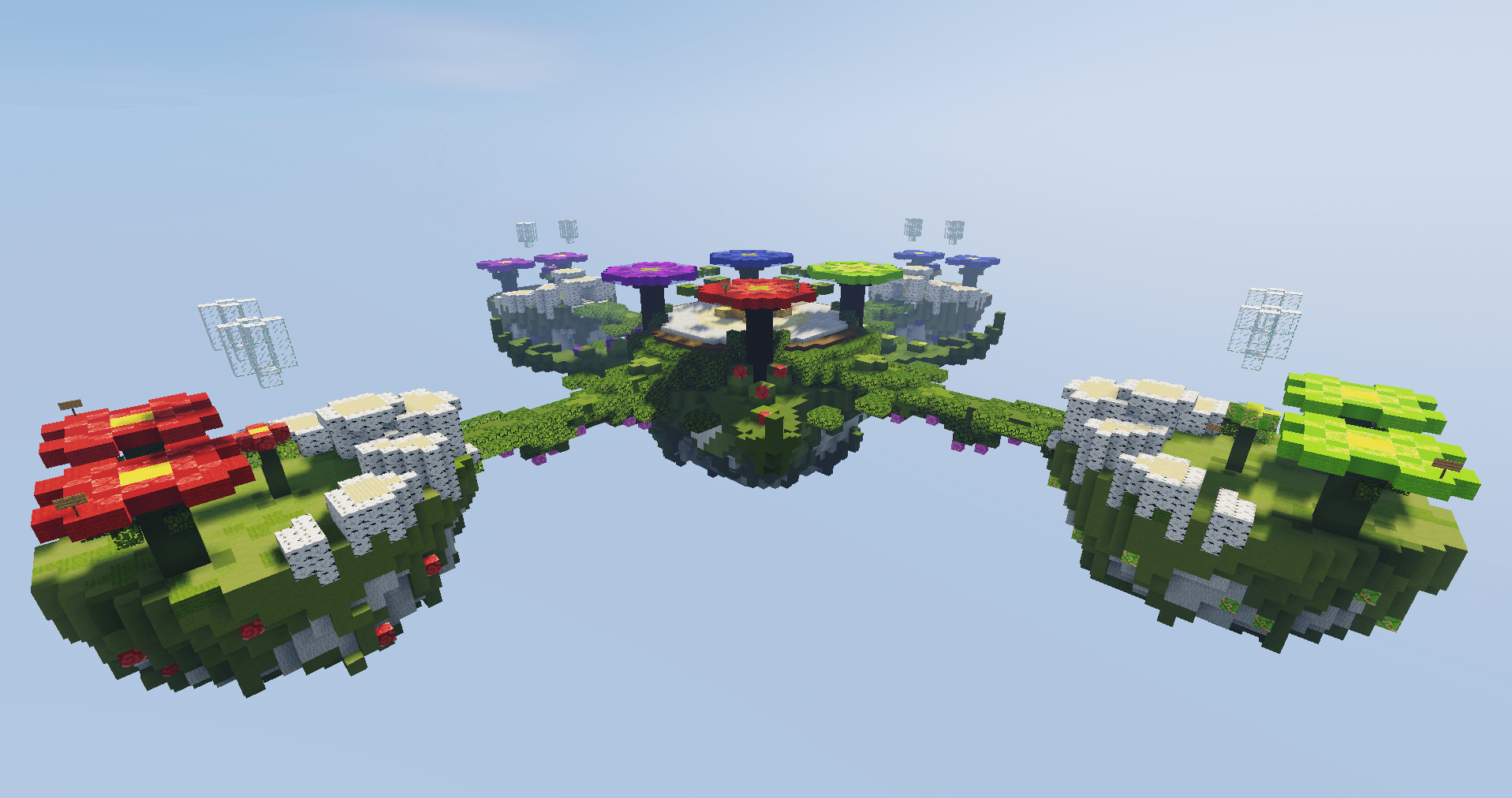 Let your awesome SkyWars powers bloom!
Java Team SkyWars pre-lobby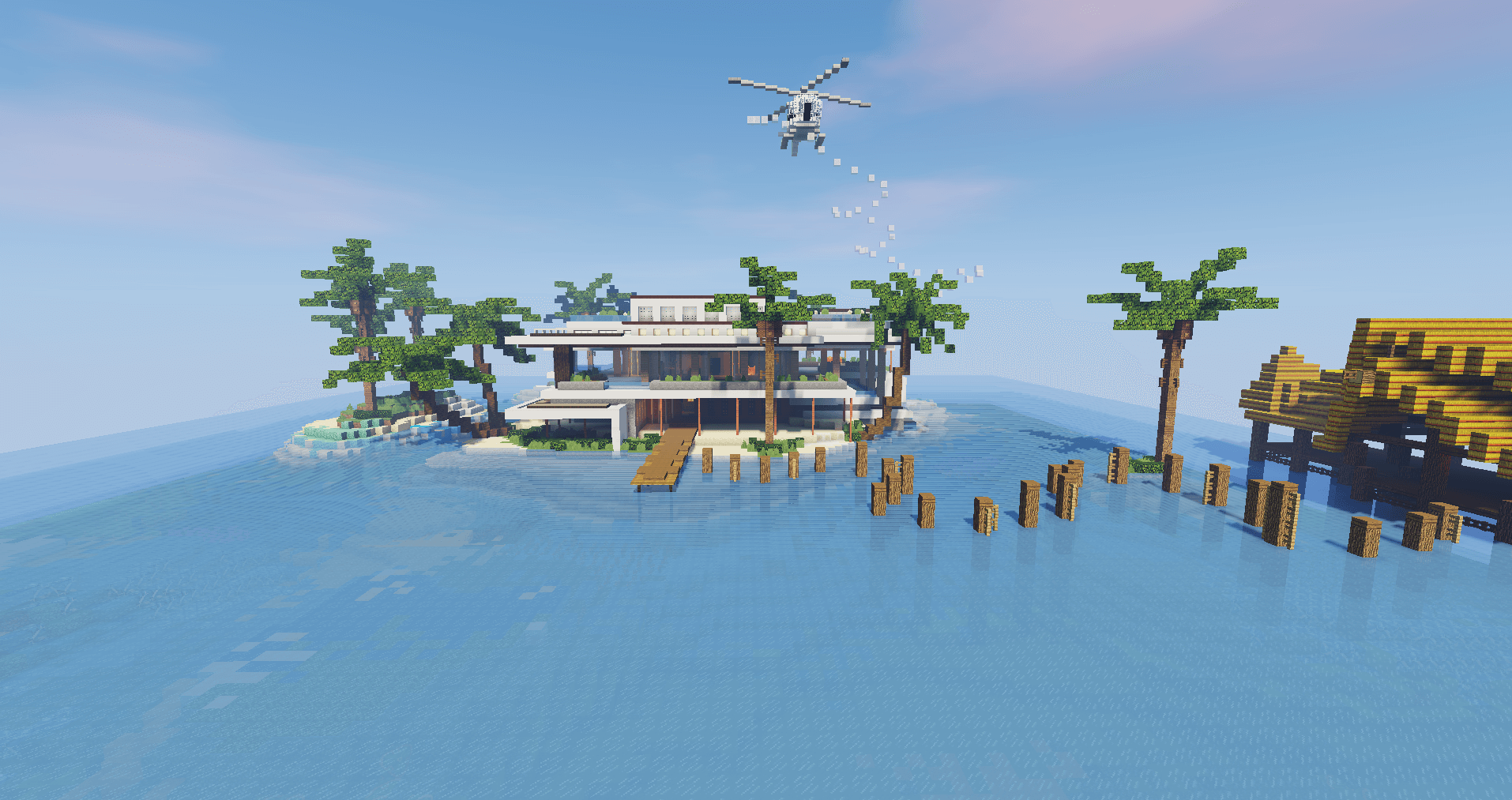 Time for a clean 'getaway'.
​
SkyWars Rank Update - Revamped Chest Skins & Arrow Trails
In addition to all these amazing SkyWars game changes, we also updated the SkyWars Rank parallel to this update, giving players lots of new amazing content within the existing rank.
We revamped the chest skin loot type by making them custom blocks and loaded from the resourcepacks- they now load faster and can deploy custom animations! In addition we added a new loot type- arrow trails, these awesome effects zip across the map in style following your arrows. Finally we also added 3 new cages and 3 new gravestones to help spice up the contents to our new standard of quality.
You can purchase our Bedrock SkyWars Rank here!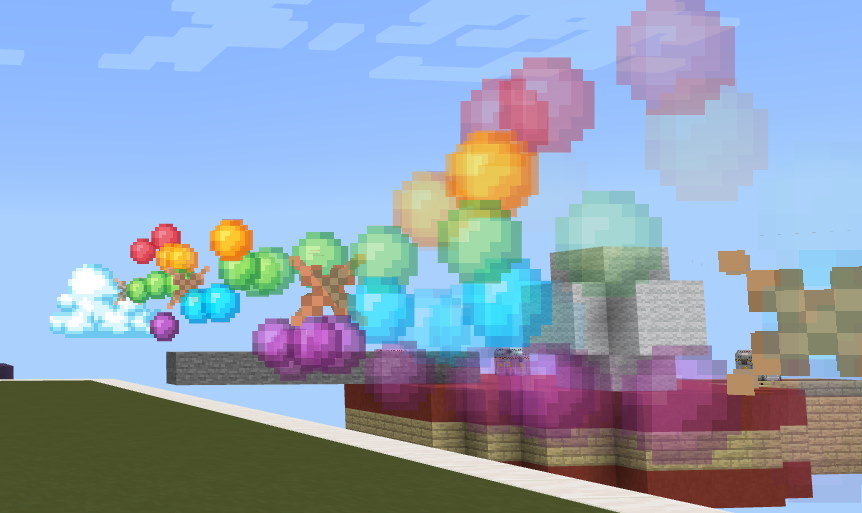 These arrows land somewhere over the rainbow... way up high.
Revamped Chest Skins
​


Full changelog
- Balanced kits - Bedrock & Java
- Balanced starter island loot - Bedrock & Java
- Void deaths give credits to the last player to attack, unless health has been regenerated - Bedrock & Java
- Redstone traps give kill credits to the player that placed the trap - Bedrock & Java
- TNT cannons give kill credits to the players that placed them - Bedrock & Java
- Replaced all gold swords with stone swords in normal mode - Bedrock & Java
- Added team elimination messages - Bedrock & Java
- Added cobwebs to the loot table - Bedrock & Java
- Revamped and added new maps - Bedrock & Java
- Added flint and steel - Bedrock & Java
- Placed loot inside trapped chests - Bedrock & Java
- Added a player tracker for every last 2 players or teams to be alive - Bedrock & Java
- Gravestones no longer spawn on the bottom of the void - Bedrock
- Reduced the knockback from the explosive bow - Bedrock
- Increased EXP for Mega SkyWars wins to 350 - Bedrock
- Bridge builders can't be placed after falling x amount of blocks - Bedrock
- Removed damage to the player that set off auto igniting TNT - Bedrock
- Added new kits - Bedrock
- Added fishing rods - Bedrock
- Added new items to chaos - Bedrock
- Closed all voting options 5 seconds before the game starts - Java
- Added haybales - Java
- Increased likelihood of compasses, pickaxes and axes - Java
- Changed all pickaxes to iron, stone or wood - Java
- Balanced the spawn rate of block types - Java
- Increased axe damage - Java
- Fixed configuration for the map ender - Java
- Added a new team SkyWars pre lobby - Java
- Removed Aqua Affinity, Bane of Arthropods, Smite and Punch from the enchantment table - Java
- Added EXP rewards for every kill you make - Java
- Added new achievements - Java
- Reworked chest skins into custom blocks.
- Ported all chest skins into resourcepack for instant loading and animations.
- Removed and revamped old chest skins.
- Revamped treasure chest skins.
- Added arrow trails loot type.
- Added new gravestones & cages.
Suggestions that contributed to this update:
-
https://www.cubecraft.net/threads/team-skywars-new-lobby.287265/
-
https://www.cubecraft.net/threads/p...rapped-chest-in-map-ping-pong-skywars.301736/
The Team
Development
:
@WorldeditAPI
@Palombo
@Austin
Maps
:
@Soulless_Unity
@TheJeroen
@Zombiepower
@Unstrafeless
Quality Assurance
:
@RobinDn
@Wauterrr
@Darkninja27
@Pineapple
@Sl0wMo7ion
@Typicaaal
@Joëlle
@FatherNate
@EnderKnightError
@Deann
@
𝓧𝓪𝓿𝓲-𝓖𝓸𝓸𝓯𝔂
@BiggestNoob7
@BlackSnow
Project Lead
:
@Marieke2001
Rank Development
:
@RDev_
Rank Design
:
@camulos03
@SuperSuccubus
Rank Lead
:
@Story
- Special thanks to everyone from the SkyWars Focus group that helped give their suggestions and feedback! <3
That's it for this update. Thanks everyone for reading! Have fun, and stay safe
Last edited by a team member: