Adminal Wolf
Team CubeCraft
💙 Admin Team
Jun 26, 2016
1,234
4,314
414
Hai CubeCrafters!
We are excited to announce our future goals and process for getting our server translated into more languages and becoming accessible to more people!
Community Driven
We are going to be merging our current Translation Team with the entirety of the community!
After a lot of thought and looking into how the current recruitment process and growth of the team/languages has gone, we have found it to be rather difficult for people to join in on the project. We are changing this to make the whole translation project more open to everyone and easier for you all to contribute to.
When will this be happening?
We are excited to welcome you all onto the project. However, we will be putting a brief pause on the translation project so that we can ensure everything is ready to start welcoming you all onto the project! Once things are ready, we will announce it to you all and get the ball rolling! Keep your eyes peeled for that update.
Future of the Team
With these changes, we will be altering the way that recruitment for the translation project works. From now on, users do not need to apply to become a part of the translation project. Instead, you simply need to create an account on Weblate and start translating for your language!
What does this mean for the current team?
We will unfortunately be closing down the translation team as it is currently known. This means we will no longer have the Translator/SrTranslator ranks, as anyone can be a part of the team.
We will have applications for proofreaders, which will be handled through the forums, and will still have minimum requirements.
The Translation Team Discord will be closed, however, we will be opening a place on our official Discord where you all can discuss the projects or work with others at the same time.
All currently translated strings, that have been approved, will be pushed onto the network to ensure our translations there are up to date.
We will be putting a small pause on future translations until we have everything ready for you all to join in.
Keep in mind:
We will still be monitoring all translations.
If you suggest translations to be things that break our rules or are trolling, your Weblate account will be suspended.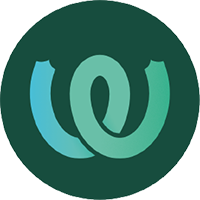 What is Weblate?
This is the site we utilize to allow you guys to translate the strings on our server into your language!
It allows you all to see the progress that your specific language has made in translating the strings on our server, as well as individual projects' translation progress.
Additional Information
Once the ball starts rolling in terms of making this project public, a few things will be happening in a specific way to ensure the growth of our proofreading team, as well as the languages we translate on the server.
These changes are as follows:
- Proofreader applications
We are still going to have proofreaders who can check the strings that have been approved or completed for consistency. To become a proofreader, please read our thread on how to join in on the translation project.
- Adding a language
Speak a language that is not yet available or started on Weblate/our server? Create a suggestion for it and if it gets enough support from others who speak the language, we will be happy to add it! We are constantly looking to increase the number of languages our server is available to in order to broaden the accessibility.
Special Thanks
We wanted to thank our Translation Team for everything they have done to get the translations to the point they are at now! Each individual has contributed so much and allowed us to make our server available to Non-English speaking users. We are beyond proud of the achievements that you as a team have made and accomplished each step of the way! Seeing the content on our servers and even our rules become available to more languages has been an amazing sight. It is all thanks to you all!
While we may be saying goodbye to the team aspect, we are not concluding our continued efforts of making the content on our server available to more Non-English users all over the world. We are excited to welcome more community members to this project and continue with our translation project!
FAQs
Now we understand that that was a lot to take in from one post, and you might have some questions. We've collected the most common questions and concerns about this change and made a FAQ list. Check it out below! (More might be added in the future).
Who made this decision to change the Translation Team system?
There has been some misleading information behind this question; people have suggested that the decision to change the system the Translation Team uses was made solely by one person. The entire Admin Team had contributed and given feedback on how Translations were dealt with and how we can remedy it going forward. We were presented with issues flagged with the existing Translation Team. We also pitched ideas and suggestions on how to improve the overall team. It was a collaboration; not a single person was responsible for the change.
Why did we need to change the system?
In the past, the team-based Translation Team had worked and was consistently pushing out updates for our network. However, recently we have seen drastic changes from over a year ago regarding the activity of our translators.
Activity checks proved not to be helpful. As we were kicking people off of the team (or leaving on their own accord), we had a drought of applications that did not cope with this loss. Furthermore, we felt the team was falling apart due to internal processes for approving translated strings, pushing them to the network, and getting a handful of developers involved to release the strings being extremely resource-intensive. Having internal meetings to discuss ways to improve the Translation Team without disrupting the equilibrium takes a lot of time and money.
We did not want to discontinue the team altogether; we wanted a way to make getting translators easier and more flexible while removing unnecessary structures in place. This brought us to the community-based solution. CubeCraft Games isn't just a free online multiplayer Minecraft server, it is a business, and from time to time, tough calls need to happen to better the business. Changing the Translation Team from team-based to community-based was also a business decision to ensure a more prosperous and innovative strategy for translations.
Why use a community-based system over a team-based system?
A team-based system requires more management and admin, whereas a community-based system is self-sustaining. As we set up the new system, the first couple of months will need some attention, as it is brand new to us. However, it will require little admin once it has been fully implemented. We are okay with investing in the system to start with if it means it's better for the future of the new system.
Community-based Translations remove the need for recruitment management and activity checks for Translators. Users are not required to hit a certain amount of translations to stay on the team; they can come and go as they please and contribute when they want. The new system makes it much easier for users to help our network with translations without applying and going through that process. Users will just be required to create a Weblate account, and then they can contribute as they please. Having a community-based system also removes any form of hierarchy and power of users. It makes the system purely voluntary and gives users the opportunity if they want to support CubeCraft now and then; it is incredibly flexible.
A community-based system does not remove management altogether; of course, there will need to be some form of leadership; anything requires that. Proofreaders will need to be managed to ensure the quality of the translations remains strong. And to start with, it will require an admin to observe the newly translated strings at the start of the system to ensure the quality again. Time put towards activity checks for Translators and recruitment will decrease drastically.
Did the SrTranslators & Translators get a say in this change?
Due to the nature of the decision to change the Translation system from team-based to community-based, and because it was also a business decision, SrTranslators and Translators sadly did not have a vote if the change happened or not. However, we did want the SrTranslators to give their feedback on the system, and we collected some concerns and suggestions and will use them for the future of the system. We wanted to keep the system as it was or go all the way to change how the translation system operates. The Admin Team discussed and voted on the change and found it to be the best for the future of our CubeCraft Translations. It was not an easy decision, and it took months to finalize the change. We sadly knew that Translation Team members would be unhappy with the change. However, we again decided on the community-based solution to ensure a better and more sustainable future for the Translations system.
Our original plan for announcing the change was to inform the SrTranslators on the 16th of May to get thoughts and feedback on the new system. We asked for the change to be kept internally within the SrTranslator team until we announce the change to the wider team 7 days later, then 7 days after that when we would have made the public announcement. Sadly some SrTranslators told their team, and the change leaked to the wider team, which made us get the SrTranslators to vote if we told the wider team sooner. 13/16 SrTranslators voted on telling the wider team, so we did just that. Then it leaked to the public, which caused us to make a better decision and release the announcement thread soon. Our announcement went from 14 days to less than 12 hours.
What's going to happen to all existing translated strings and all of the hard work from the team?
We are 100% not going to remove or override the existing translated strings. That would be a waste of incredible work. The new system will only add to our translations; we would only override previous ones that need to be tweaked or fixed, as we would with the team-based system. The hard work of training proofreaders and recruiting them can be transferred over to the new system to help support high-quality translations there. Proofreaders have been allowed to move to the new system if they want to, but they are not required to, as this new system focuses on more flexibility and choice when translating and volunteering.
Will this new system make lower quality translated strings?
The new system will have proofreaders and a voting system to ensure the quality of translations stays strong. At first, the new system might have cases where people will troll, but we will monitor and check to prevent that. The quality of the strings will remain the same, and if the quality does reduce, we will review the procedures in place. We welcome any solutions to better the quality of our translated strings once it's implemented.
How will the new system work?
Please note that some details might change when the new system is implemented. The system was mentioned above, but to go into more detail. Users will be required to make a Weblate account before translating, which will be able to offer translations in specific languages on specific strings. Proofreaders can approve them, and the rest of the community can even vote on translations, informing us that the string is of high quality or accurate. Highly voted strings will be moved to the top and looked at first to be approved. The system is quick and easy to use; you can translate or vote, and then you're done; you can come and go as you please. Proofreaders will maintain the quality of the strings, while the activity and quality of proofreaders are reviewed from time to time.
Translators are not required to hit a milestone to stay on Weblate, and anyone can offer votes or translations. The first couple of months of the new system will be monitored and reviewed to measure the quality of the translations and the new system's success. We will re-evaluate and strategize any necessary solutions when it comes up.
Why couldn't the Translation Discord stay?
We have noticed that some team members are upset that the Translation Team Discord was not kept open. This was discussed internally, and we were considering giving the Discord to the SrTranslators, but sadly due to privacy and GDPR concerns, the Discord could not be transferred or kept open. As this is a legal matter, it unfortunately overruled any prior considerations.
Are you going to be making a new Translations Discord?
CubeCraft will not be making a new Translation Discord. However, we will be making a Translations channel and section on the main CubeCraft Games Discord server for those to contribute and help out if they want!
After seeing the feedback of the community, are you open to reverting the changes?
CubeCraft will still be going ahead with the community-based system. We believe this will better the future of our Translations and make them more sustainable within every department. We completely understand that the system disrupts the previous Translation structure and processes. However, when operating, we ensure everyone that this new system will be easier for existing Translators, future Translators, and the team members that will maintain the system. Additional feedback for the new system is always welcome :)
Are we open to feedback on the new system?
We are always open to suggestions and additions to help improve the new system that the CubeCraft Translations will use. Once it is implemented, you can make any suggestions here:
https://www.cubecraft.net/forums/suggestions
- making them now will only be based off of assumptions on how the system works, which we are currently looking at implementing.
We apologize for the time taken to acknowledge all of the comments that everyone has left regarding this; however, as you can imagine, we needed to ensure that all issues were addressed before moving forward. We ask that you remain optimistic about these changes - we understand if you feel like this was not expected; we feel as though these changes were necessary in order to bring more members of our community together from translating to reading translated strings.
We hope in the future that you see the effectiveness of this system. We are more than happy to share statistics to show what has changed in regards to translated strings.