Sep 12, 2018
438
1,436
179
Pronouns

He/Him

Rule Mentioning in the Forum Report Menu

​

For better reference, please add the rule numbers to the report menu on forums

Hi there!! Another one this week, getting my total on 4... Although it isn't about the total of suggestions, but about the quality, so please let me know what you think about this one!

This one is as small as the previous ones, but definitely a great QoL! To introduce the point, I'd like you to take a look at the rules: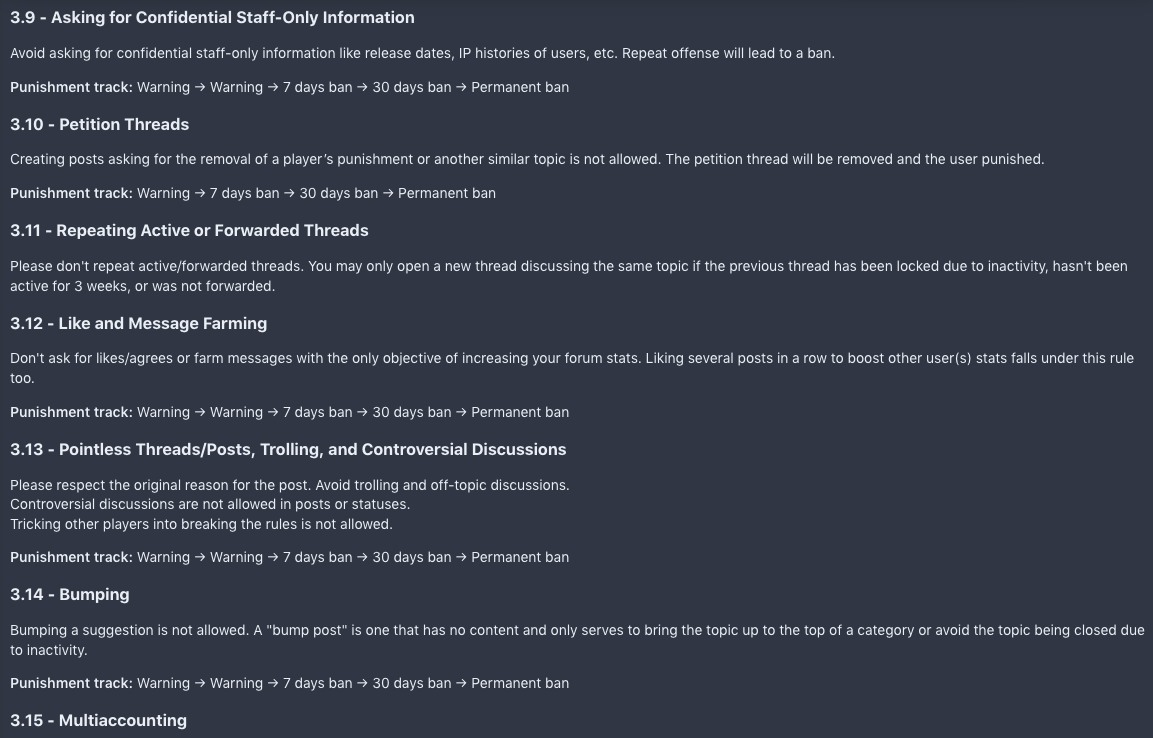 As you can see in this fragment, the rules are clearly explained with title, punishment track, everything that is seen as punishable according to that rule (I know there was a
thread
about this being unclear, but its about the general point, so please don't go into a debate with me for that as that would go off-topic for the point I'm about to suggest), but also the
rule number
. This is perfect to quickly search up which rule someone is breaking, you broke, or to ask a question about (in for example #staff-help on discord or through a thread on the forums).
When currently reporting a message on the forums, you'll see the following menu: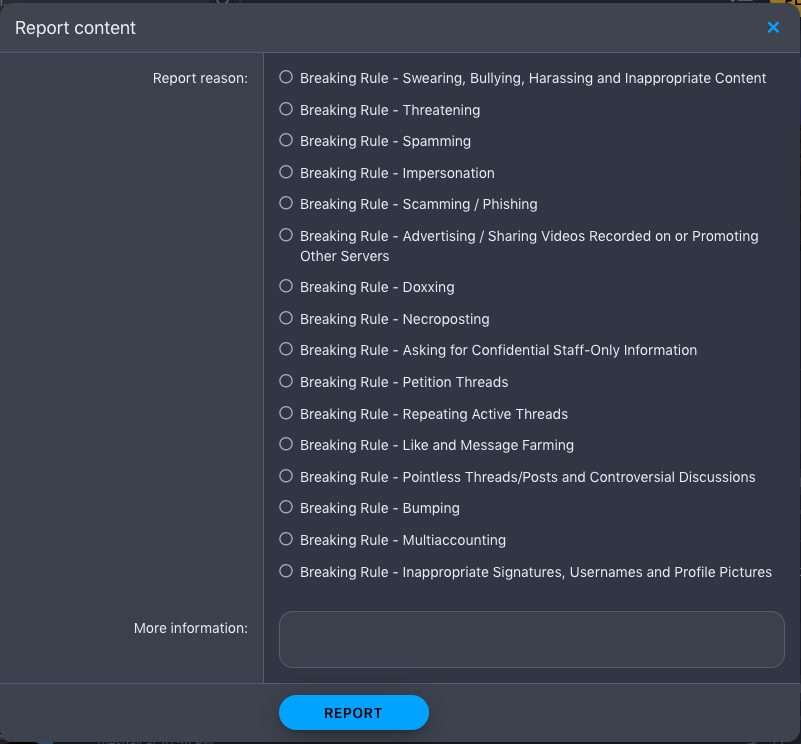 Now I find it strange the rule numbers aren't mentioned in this menu. If I think someone posts a pointless thread, I'll check in the rules whether I'm right or wrong, or even ask in #staff-help to clarify. It takes ages to mention the entire rule, but why not put the number of the rule in the report system? I'd suggest to make the reporting line look like either of this:
O
Breaking Rule - 3.14 Bumping
O
Breaking Rule 3.15 - Multiaccounting
This way, everyone can easily find the rule if they want to check, can easily talk about a rule to clear it up or even appeal with only a number rather than the entire rule title. A small QoL which I think would be really helpful for some! It also doesn't require much time to implement, as it doesn't need crazy calculators or things similar to that. Please vote

if you agree with this suggestion!!
Now you made it to the end of the thread, you might as well check my
other thread
about a MinerWare question! Thanks for reading all this, have a nice day/night!
Last edited: