Aug 31, 2019
1,046
4,790
364
19
Pronouns

He/Him
Hello and welcome to this new suggestion!
The suggestion is quite simple;
Add a setting on the Forums to display the pronouns you use to all forum users. This setting could prevent situations where someone talks to someone using wrong pronouns, just because someone is not aware of others their pronouns.
The pronouns can be shown beneath the 'about me' page, it could look like this: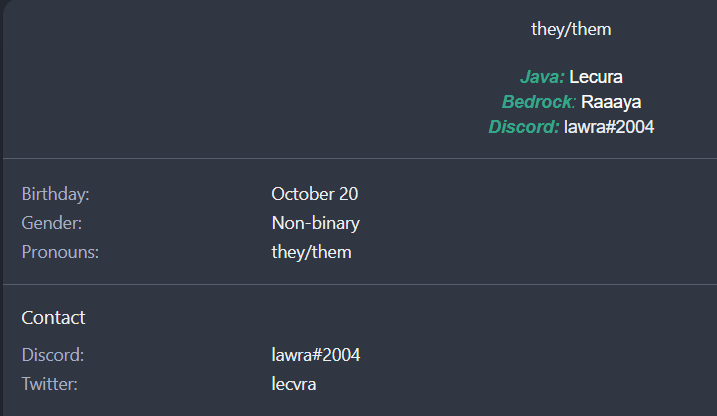 credits to @Lecura