Well this thread is going to be short, I would like to propose the idea of remove/change the giant rabbit from the skywars solo map "bunny" and make the change for the spring season of 2023 ,since for this season it would be too late. The giant rabbit it only encourages the campers to go up and camp so I think it could be a good idea a small change, removing it would not be the solution because the map itself is called "bunny" but making it much smaller I think it would help for the gameplay of this map.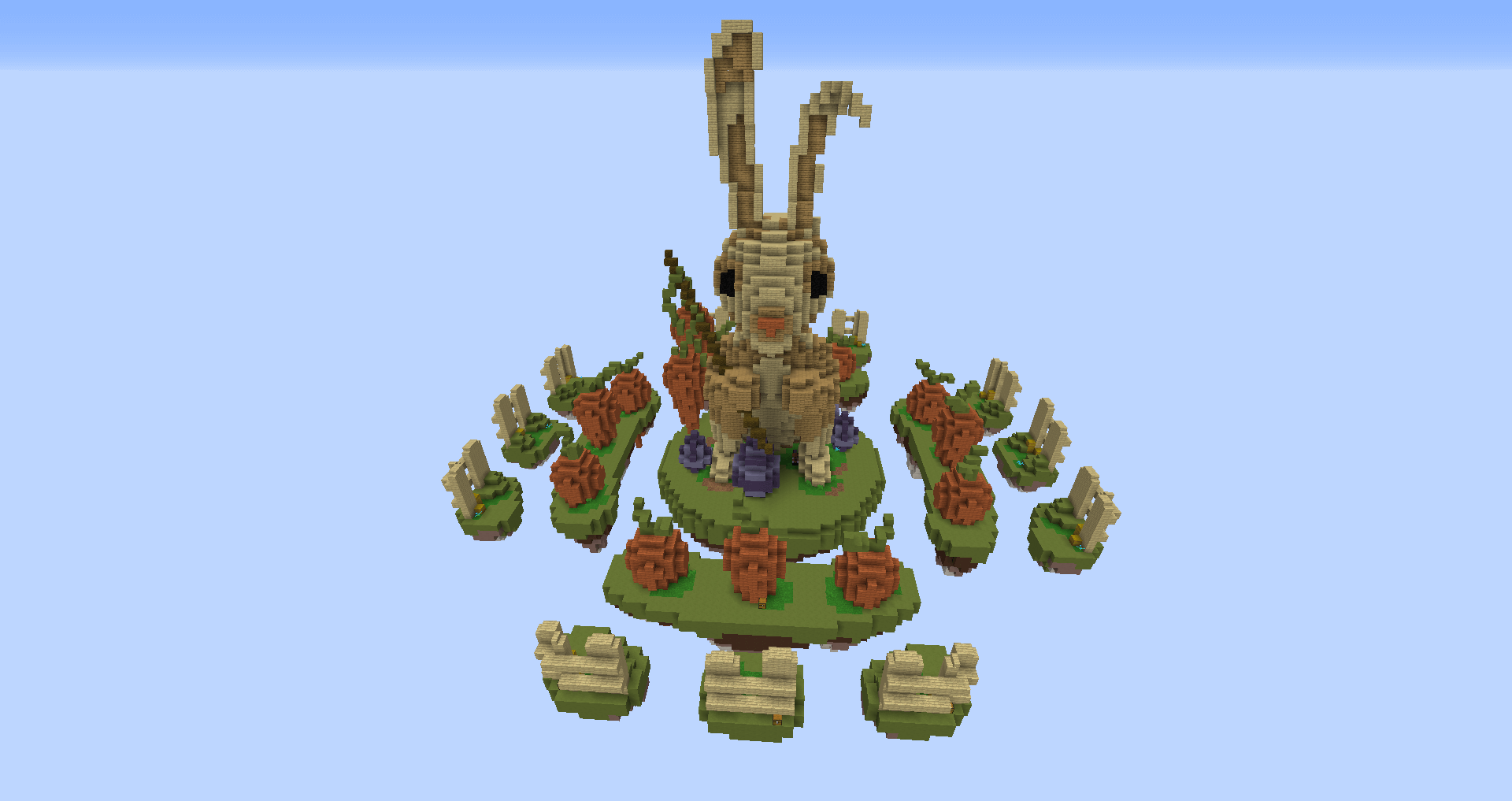 For the people who vote
I would like you to give the reasons why you think this should not be implemented on the server or what changes you would make.
For people who vote

thank you very much for supporting the idea, with 25

the idea will be forwaded​